Weekly Report - 27
As promised, this week contained quite a bit of smaller improvements to the game, aimed at making it more polished. Quite often, we do a significant amount of work on large backend systems, such as the quest system and the effects system, which don't end up seeing much usage at first. These systems are the backbone of a fully functional game, and are often required for development of other features. Once these systems are in place, we are able use them as the need arises, which is very important for the development of this type of game, as you can't be waiting on an entire system to be built in order to put in a single feature that a large amount of content is waiting on.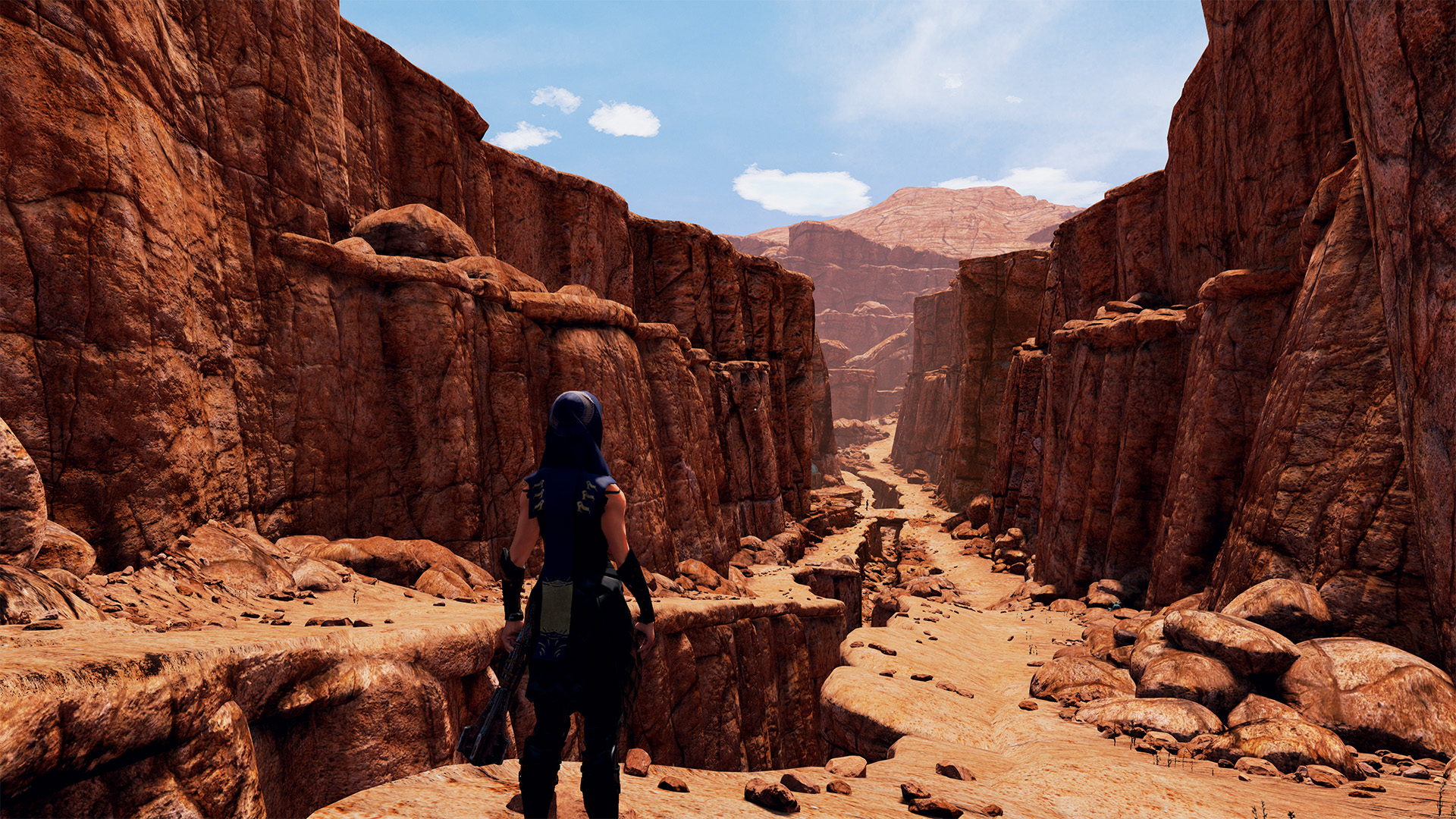 This week's additions
Inventory Item Preview - We've now added a screen to the inventory which allows you to see the appearance of the item you're looking at in the inventory, in addition to the description and other attributes. Now you can finally see some of the fancy item art we have.


Death Screen Improvements - Some improvements to the death screen, including a display for how much wealth you lost upon dying, and a display for which ending quote you received for your second and subsequent deaths.


Area Redone: Ro'to Gap - The Ro'to Gap, the first area you enter immediately out of the tutorial area has been completely remade to be much more visually impressive.


Time Based Activations - We've added the ability for activation to require the player to hold the activate button for a certain amount of time for the activator to be "used". This system has been introduced with ore mining, but will be used for many activators in the future. The system also supports multiple players using the item to speed up the process.


Fall Flailing - Your character will now start wildly flailing when falling for more than a certain amount of time. This makes falling more amusing, in a morbid sort of way.


Walking - It's now possible to walk, rather than run everywhere. Both during and outside of combat, you can press capslock to toggle between running and walking.


Too much loot! - Since we added walking, we now have the ability too… force you to walk when you're carrying too much loot. Now that weight indicator in the inventory is actually meaningful.


Effects System - Finally we were able to get the effect system ingame in a meaningful sense. Now you can collect cooked food items which will boost your stamina regeneration by P for 10 minutes. As time goes on, many more systems will make use of the effects system. For now, see if you can get some of those tasty burritos. Ka'tro should sell them occasionally, others can be found.


Fixed: Ragdoll Self Collision - Fixed a longstanding and ugly issue which was causing ragdolls (limp bodies) of the player and every other character to not properly collide with itself, causing the character to turn into a mess of polygons and visual glitches when killed.


Fixed: Blood Decals - Fixed a bug that was causing players to not create blood decals when hurt.


Fixed: Item Dropping - Dropping items from the inventory will now place the items much more predictably.


Fixed: Equipped Item Shadows - Equipped items now properly display their shadows in full detail. Before they were using a different shadow rendering technique, causing them to appear blurry.
Next week, I'm hoping for more of the same! A lot of little tasks cleaned up and moved out of the way, leaving room for a much more polished and defined gaming experience. We're starting to reach a critical mass of features that allows us to start hashing out less of the foundational features, and more of the structural features. Every week the game gets bigger and more fun, and I'm very excited for the coming weeks of Vizaris.
–Luke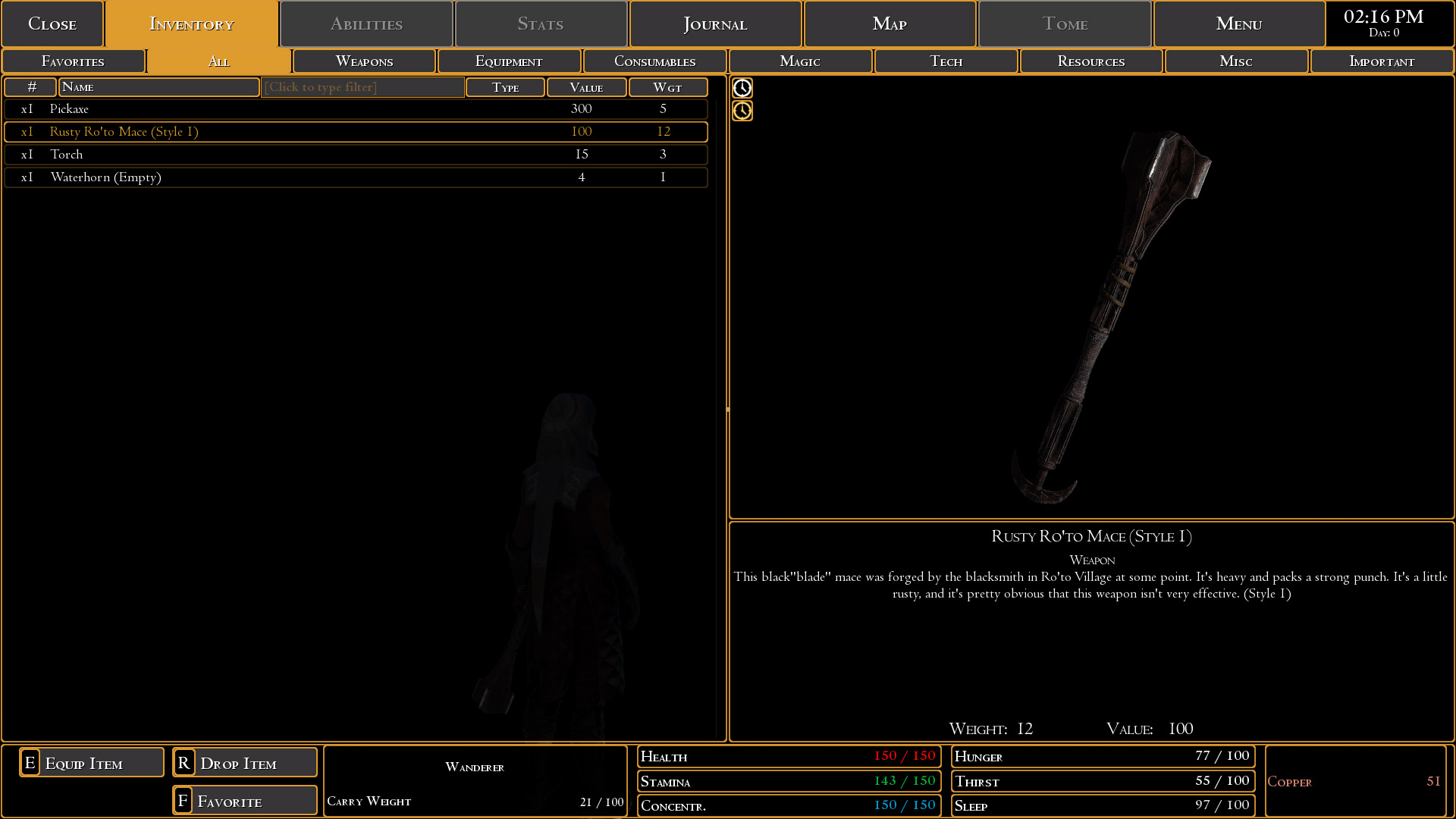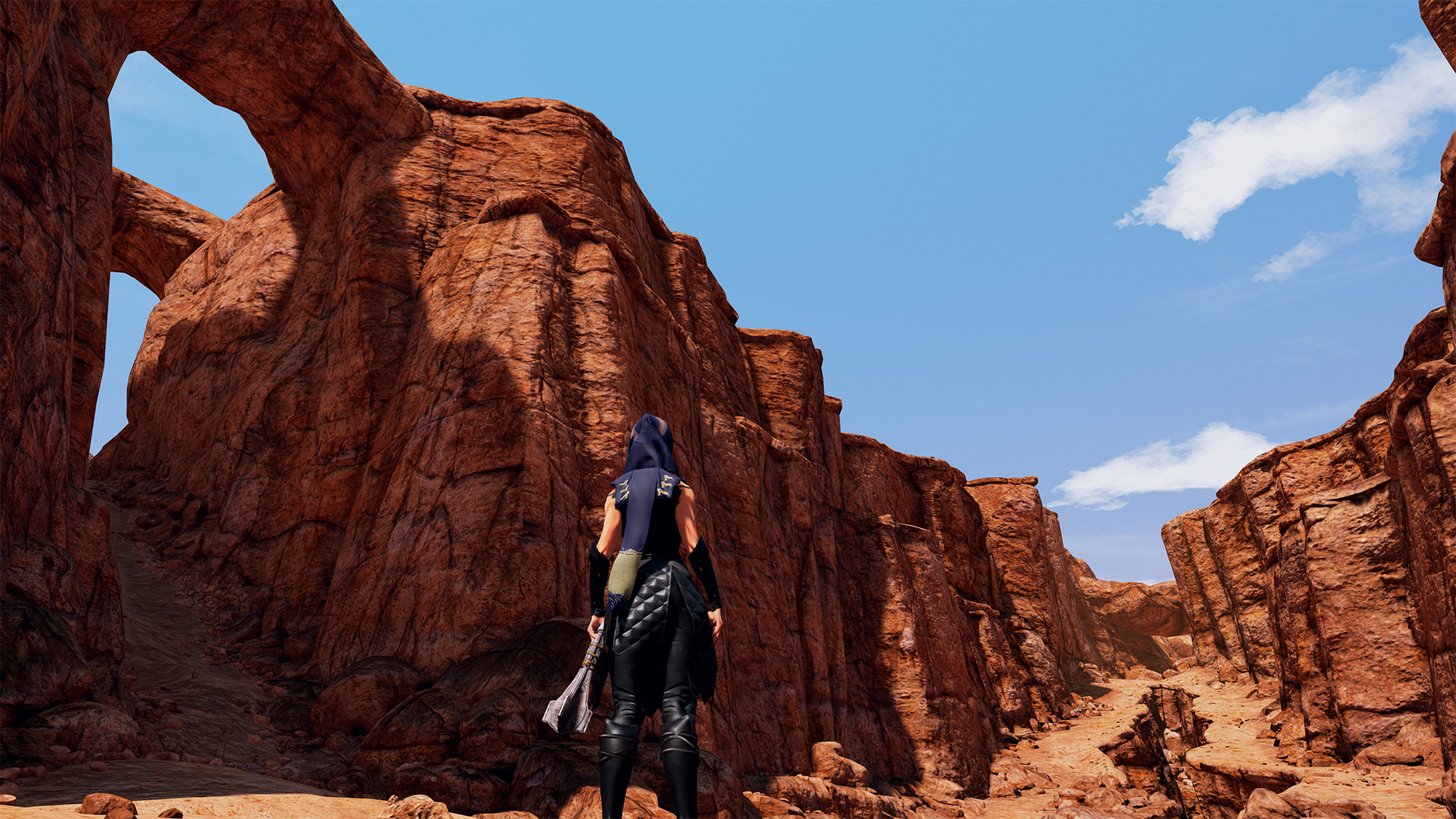 ---
Vizaris is an open world, fantasy roleplaying game, with singleplayer and 6 player co-op multiplayer. Vizaris focuses on player choice and freedom.
You can play Vizaris right now by going to www.VizarisGame.com/play , Every dollar goes to supporting the development of the game, meaning more content at a faster rate. Free press access available! Questions, comments, help, and feedback welcome!