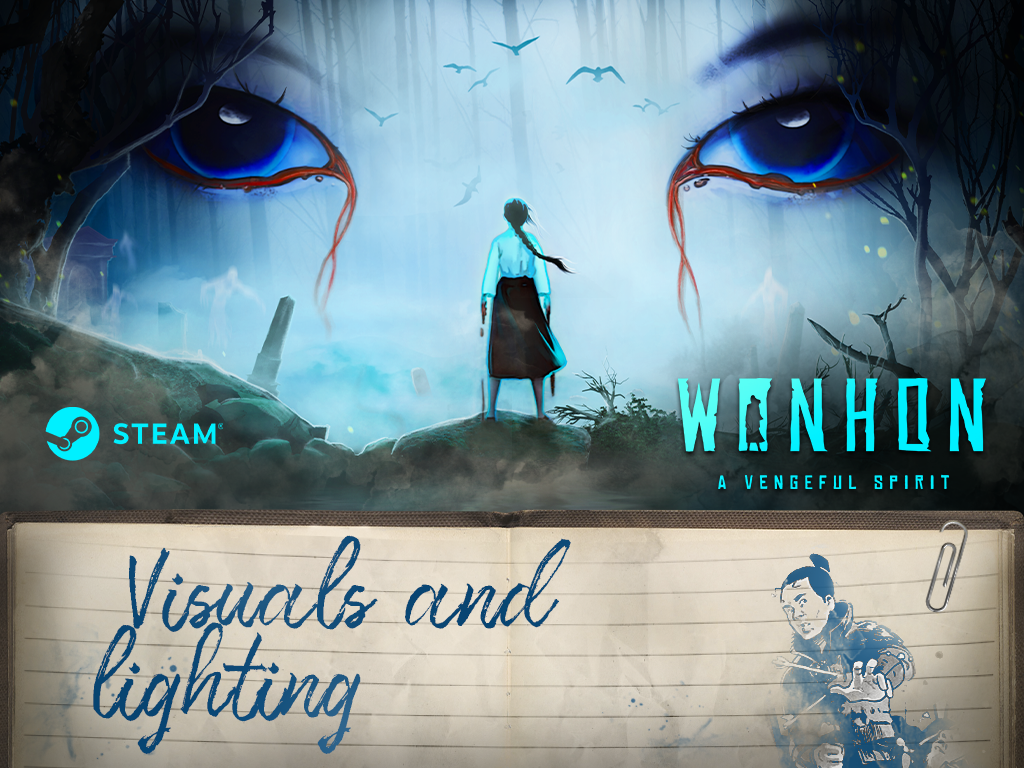 Visuals and lighting
Imgur.com

"Originally I wanted to make the game look more like a painting, so I've been using an orthographic camera… but then I realized - wait a minute, I'm making all these 3D assets, and my main artistic inspiration is those miniature towns at Korean museums… so why am I trying to flatten the visuals?

So I switched the camera to perspective mode and added some edge blur (I need to add more) to make it look more miniature. I'm liking this change a lot. Keeping it! Also, I like seeing different elements pop out more. I need to tone down the ground texture normals though. It's a bit too high in the above gif.

Also, I've been playing with the lighting more. I want most of the game to take place during nighttime because that's when ghosts come out to play, but also I don't want the game to look dark. So I'm using blue directional light and really soaking the scene in it. Like super bright moonlight? I'm still fiddling with it, but it's looking pretty good I think." (c) Sean, the Wonhon: A Vengeful Spirit developer.