Game Beats

A lethal virus has infected Treasure Island, San Francisco. It is up to Captain Winter, a U.S. Army soldier working with the Center for Epidemic Research and Control (CERC), to stop the mysterious and deadly Pangu Virus from spreading to the mainland. The Cepheus Protocol is an independently developed top-down RTS inspired by XCOM, Company of Heroes, and Parasite Eve.
In Cepheus Protocol, you will make decisions that will force civilians to either rally behind you or attack you outright. How you decide to combat the virus is entirely up to you. You can fire bombs and leave no trace of human life behind or you can try and save everyone at the cost of your squad's safety. The game features a full day and night cycle and will adapt over time to make the Infected more dangerous as the days progress. The Infected will mutate and adapt to the player, creating a challenge at every turn.
You will control fully customizable teams that you will send into the infection zones to do CEDA Missions, help civilians, or just seek out Patient 0. You will lose men if you aren't careful and be forced to train and recruit from your player base. Each solider will be unique to a point with randomly generated traits and skills allowing you to tailor them with specific tactics.
You will have to use all the tools in your arsenal and research the plague to discover its origins. You will use your knowledge to cure it to stop the virus before it causes everything to spiral out of control. You will hunt Patient 0, a unique carrier with special abilities that gets stronger as the days progress. You will be confronting and fighting her over a span of main missions and side objectives riddled across the island.

---
Make sure to follow us below for the latest updates, funny bugs, or simply come chat with us:
---
Our Steam page is live! You can now wishlist us - click on the link below:

Want to be a playtester and help shape our game? Applications are now open!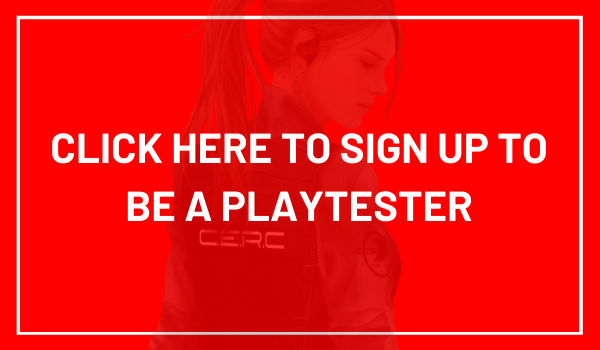 Are you a content creator or streamer? In preparation of our Early Access release, we've opened up our Keymailer page so that you can request and have the opportunity to get chosen for a key to the game to use on your channel/stream.
---
Early Access Release Date Change: May 15, 2020
Before we get into our monthly dev update, we wanted to announce that we've decided that in order to provide you with the best game possible, we need a little bit more time to work on it. Our team members all around the world are working diligently to put in all the finishing touches. Thank you for all of you support and we can't wait for you to play it!
Early Access Game Mode: "Free Roam Mode"
We're also super excited to tell you more about the game mode you'll be able to play during Early Access. In Free Roam, you'll battle Chelsey Trader (Patient Zero) as she tries to overtake Treasure Island. In a back and forth, chess-like battle, you'll fight the infected as Chelsey gets stronger.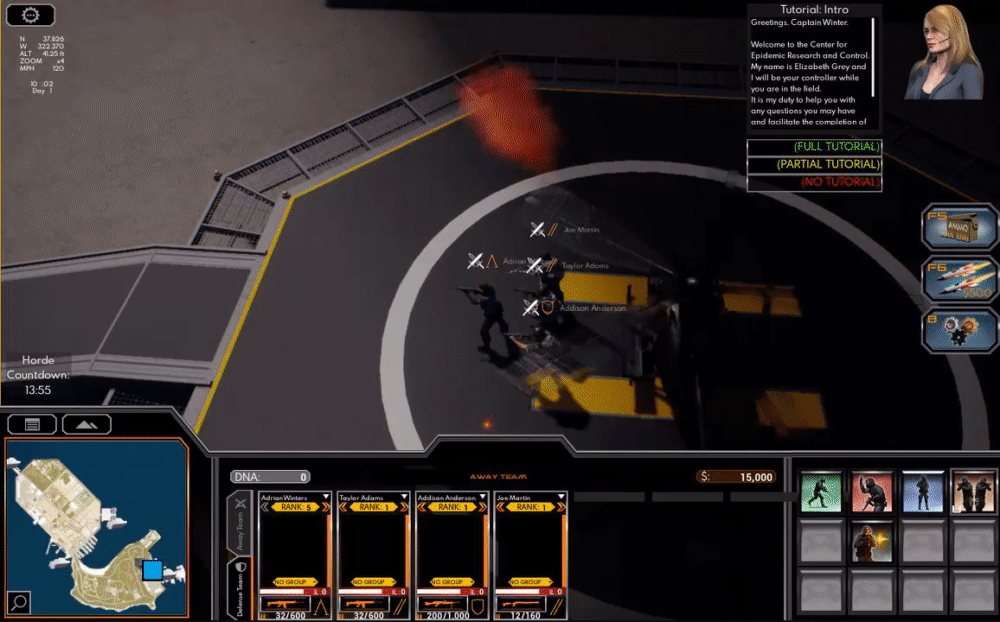 In this mode, you'll be able to take advantage of the open world by fighting Chelsey and her infected whichever way you'd like. Continually upgrade your squad and their equipment in order to eventually face off against Patient Zero herself.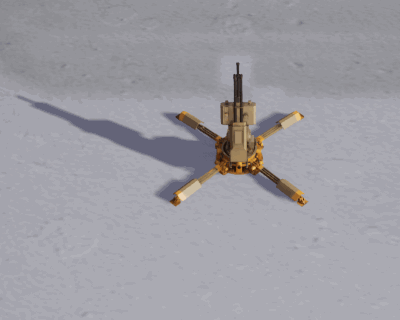 The map is split up by "grids" in which you'll have to keep the infection at bay. Depending on your fight style, the infection AI changes based on how you're playing the game - it'll always keep you on your toes.
We'll share more information as we get closer to the Early Access release, but know that saving Treasure Island and capturing Chelsey will be no easy task.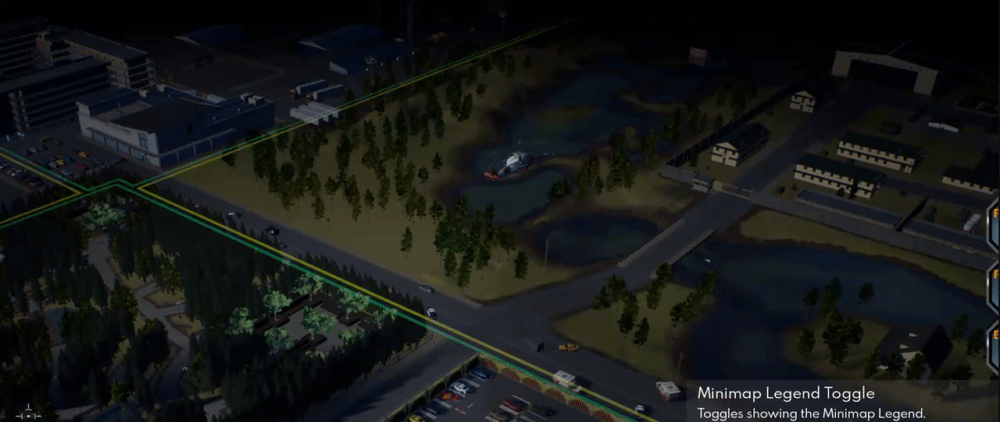 Dreamhack Anaheim
In late February, we attended Dreamhack Anaheim to show off the game! It was such a wonderful time meeting people - seeing everyone play the game was such a great feeling! Check out a couple of pics below from our booth!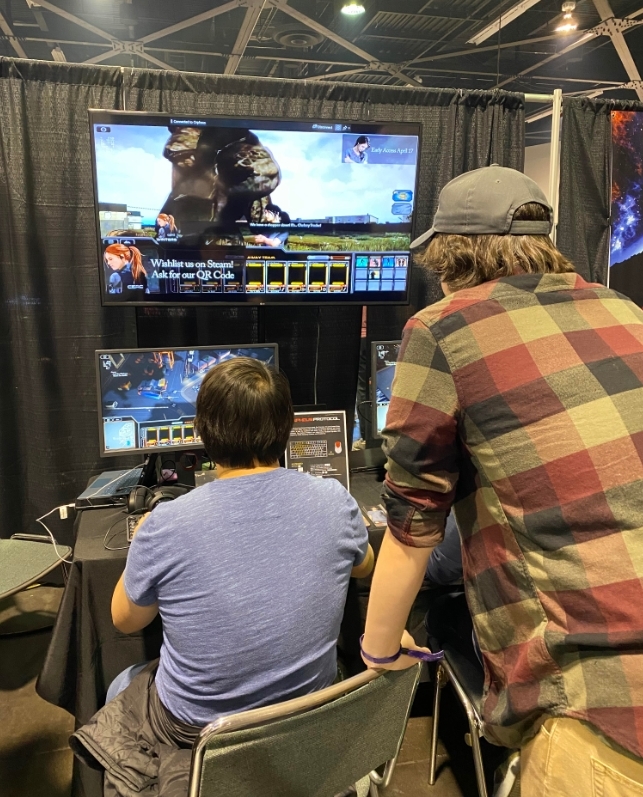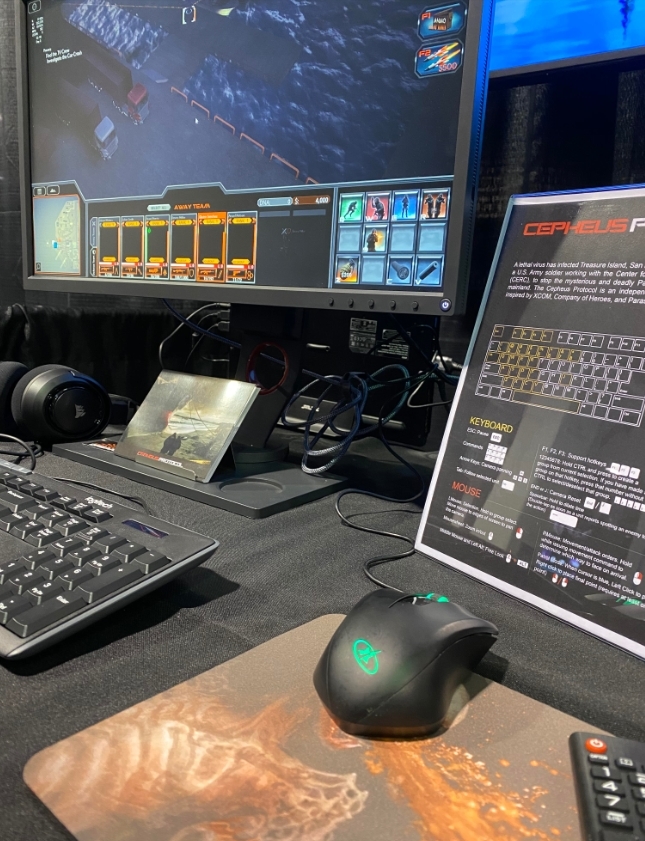 Big congrats to our Art Director - her depiction of Chelsey Trader got picked to be shown at the Dreamhack Anaheim gallery!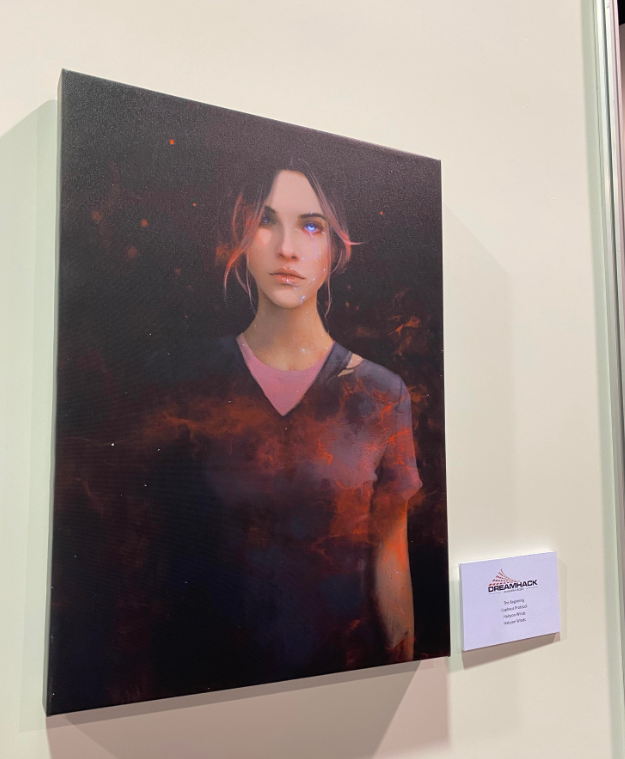 Modeling
The team has been working on a few of the characters on Reallusion's Character Creator: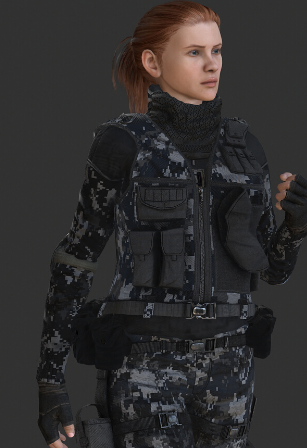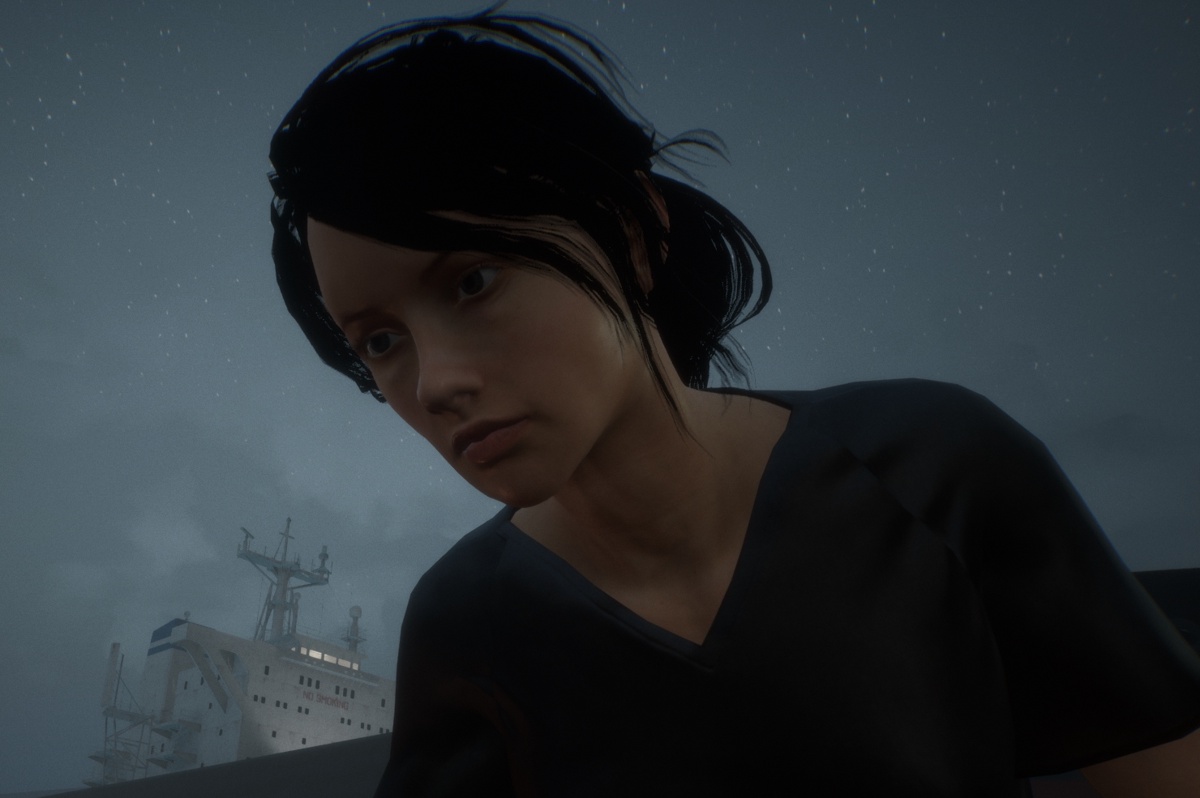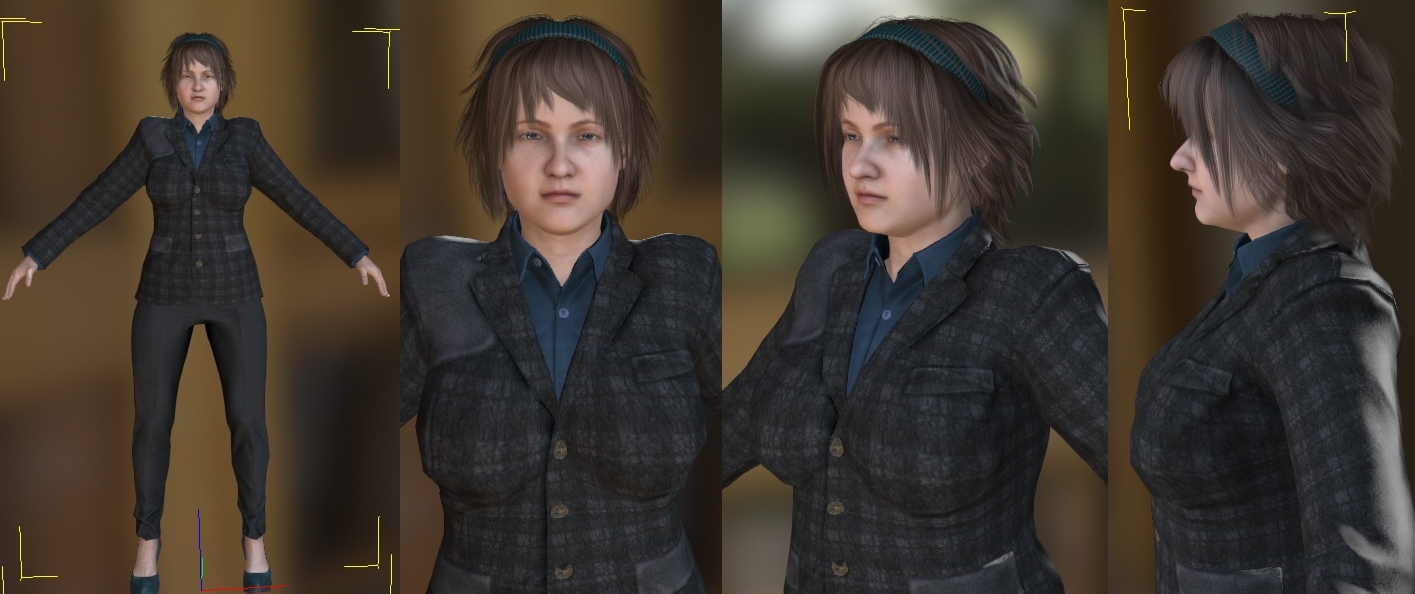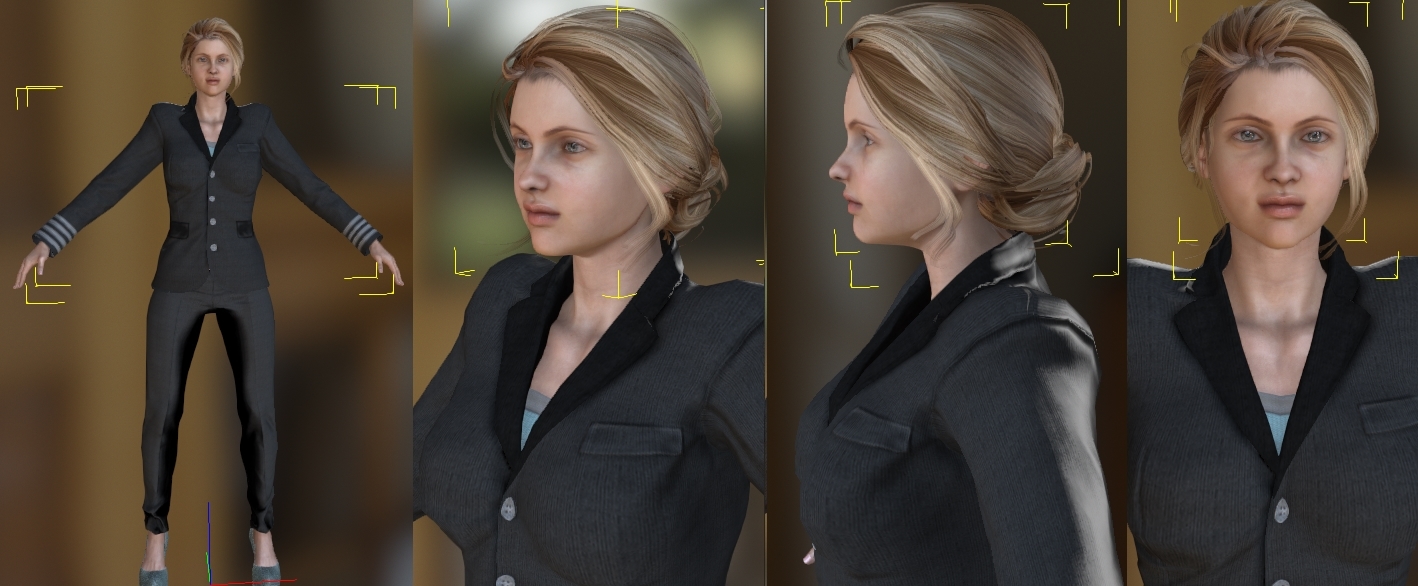 Programming
Lots of programming updates this month!
We added descriptions to the menus: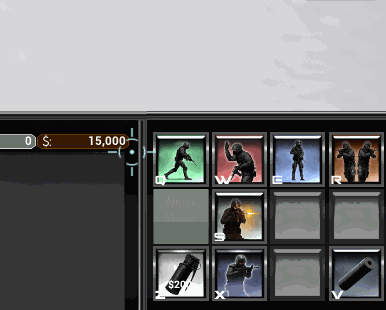 Updated soldier icons: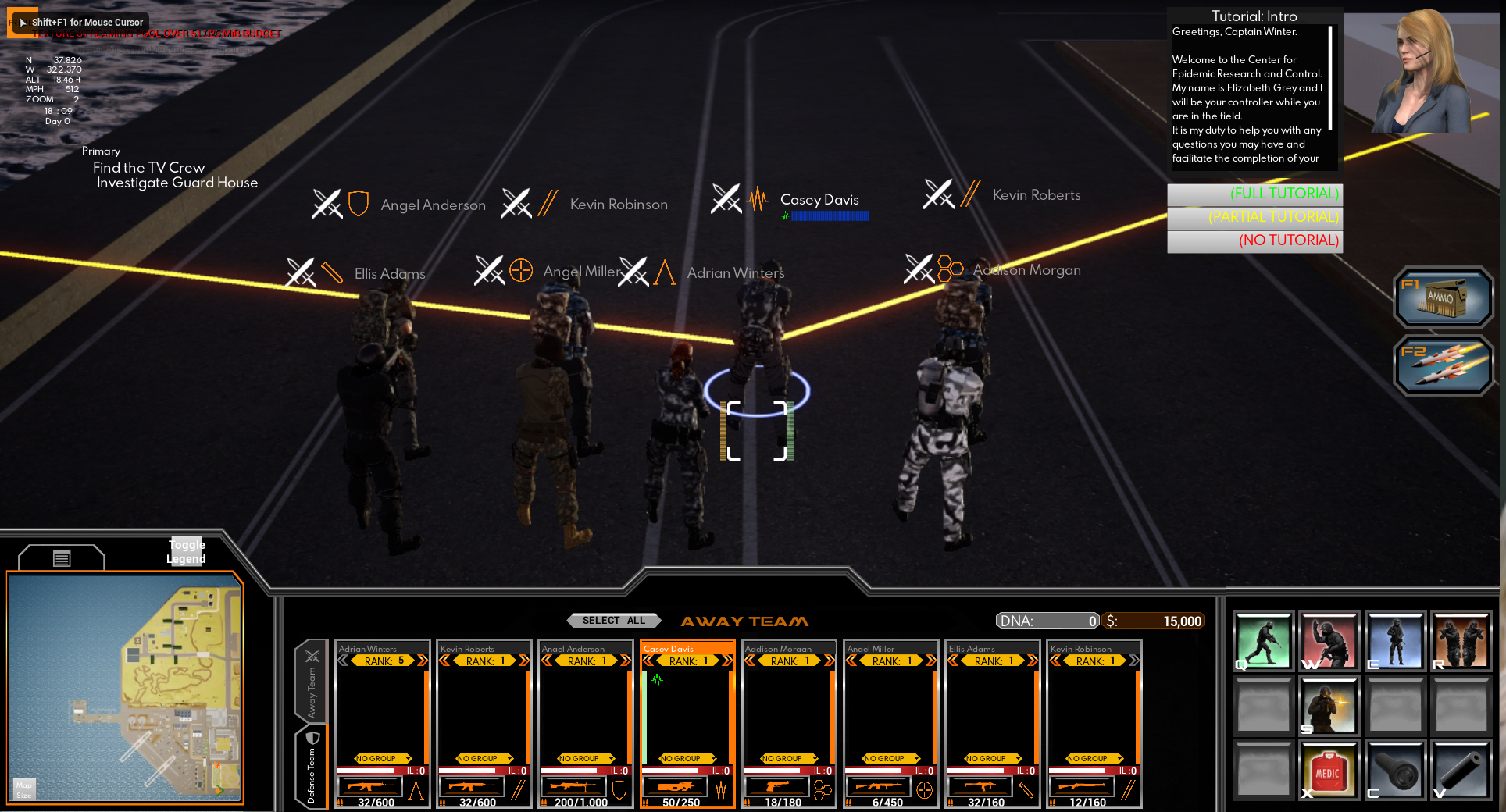 Derek fixed up the carpet bomb as it was a little inaccurate before!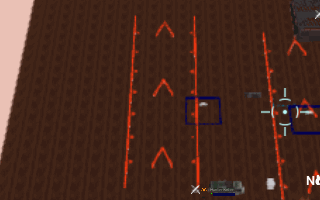 You can now see where your squad is live on the map: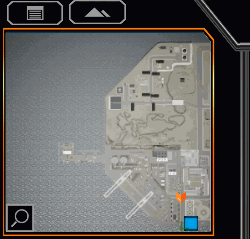 You'll be able to tell exactly when you squad members are taking damage!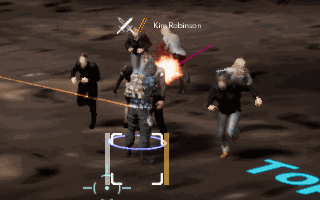 Upgraded visuals for ammo drops: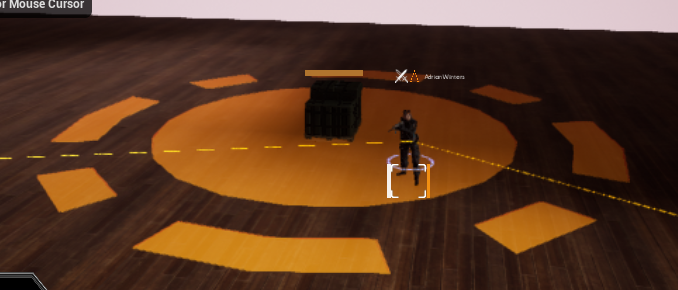 Derek worked on making the wall building a little easier on the eye - still a WIP!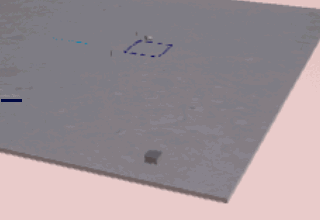 Derek and Juniardi worked together to get grenade preview markers and money properly being added when you kill units.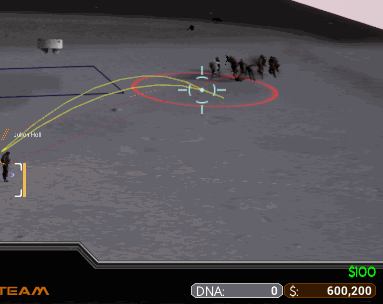 Derek also worked on getting the wall upgrades to be part of the command widget: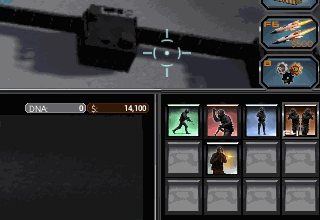 Here's an early draft of what the tutorial panel we used at Dreamhack Anaheim (DHA):
You're now able to assign specific classes to your Away or Defense team: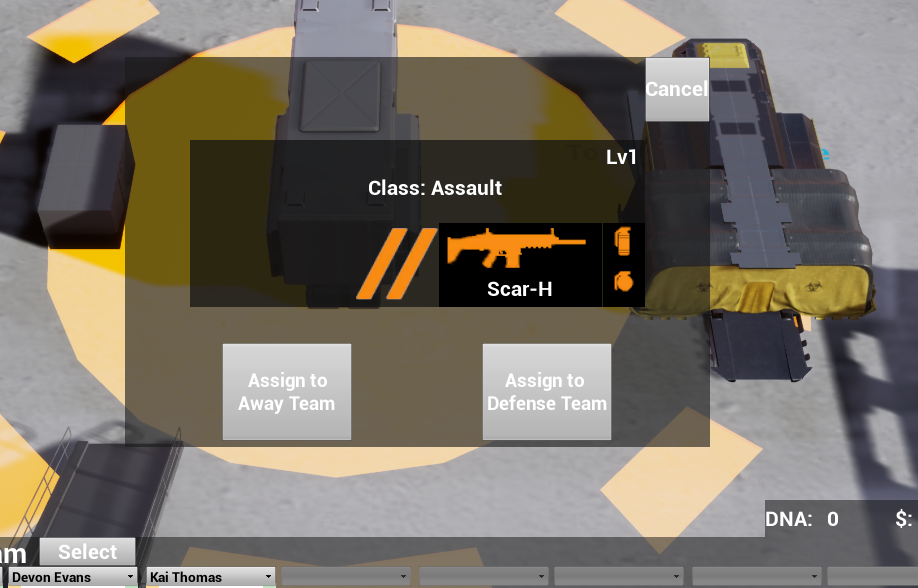 You also have the option to acquire higher level unit members but they will take time to "train" and will be very costly:
Here you see one of the new ability buttons having active time go up and then cooling down (with our older UI):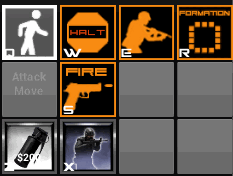 Derek worked on the UI weapon menus: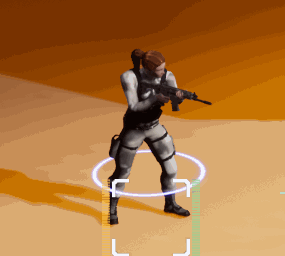 Font update: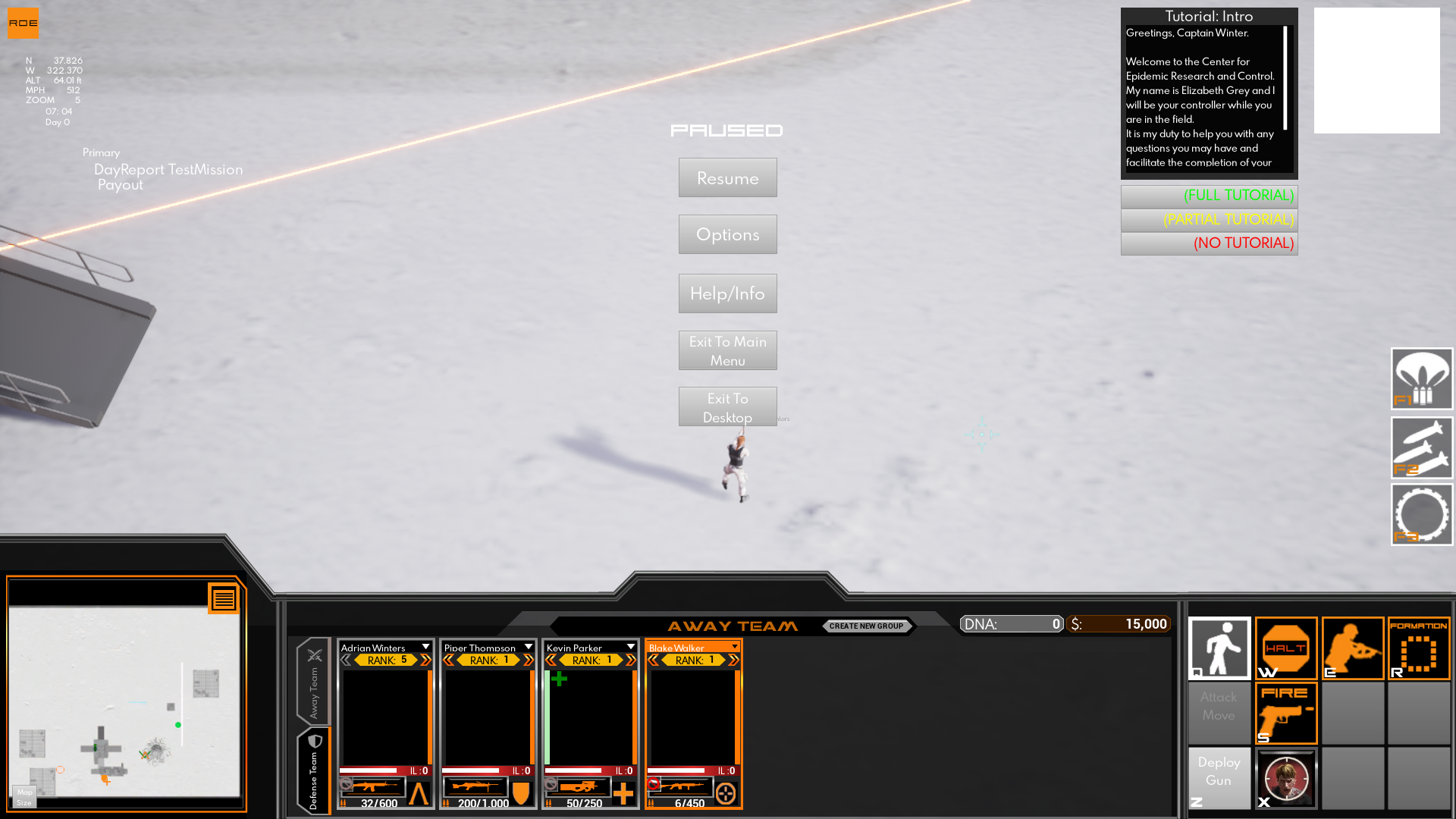 Also added a little animation whenever a button (or its keybind) is pressed, for easier visual feedback to the player about what they just did. Update icons included as well!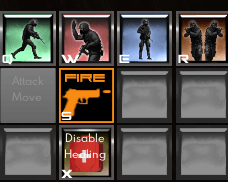 Solid progress on updating HUD based on resolution (even in the smallest possible screen!).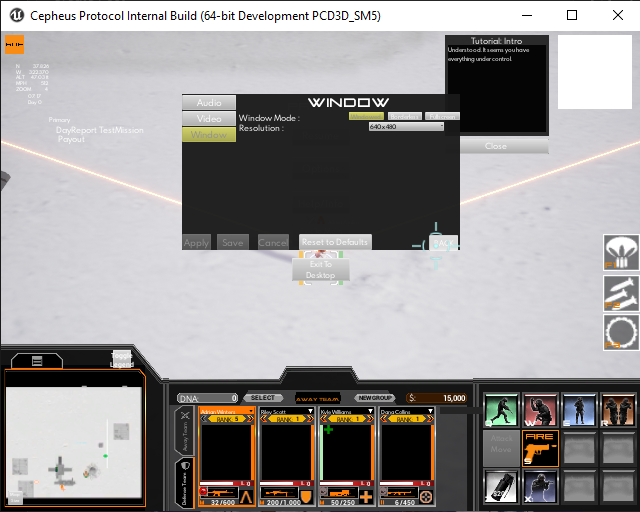 Derek hooked up Flashlight and Suppressor as C+V on the HUD, when available (flashlights require unlock):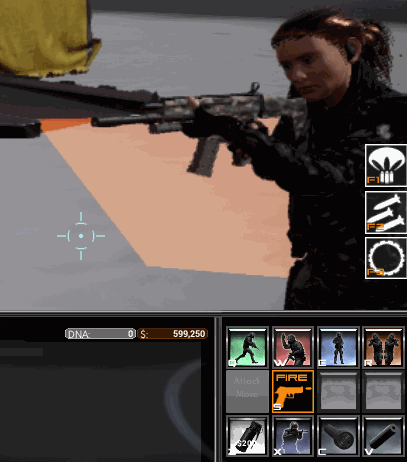 Derek also hooked up Juniardi's new Walk/Run and Safe/Fire buttons plus the build icons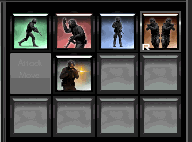 Here's what the current HUD looks like: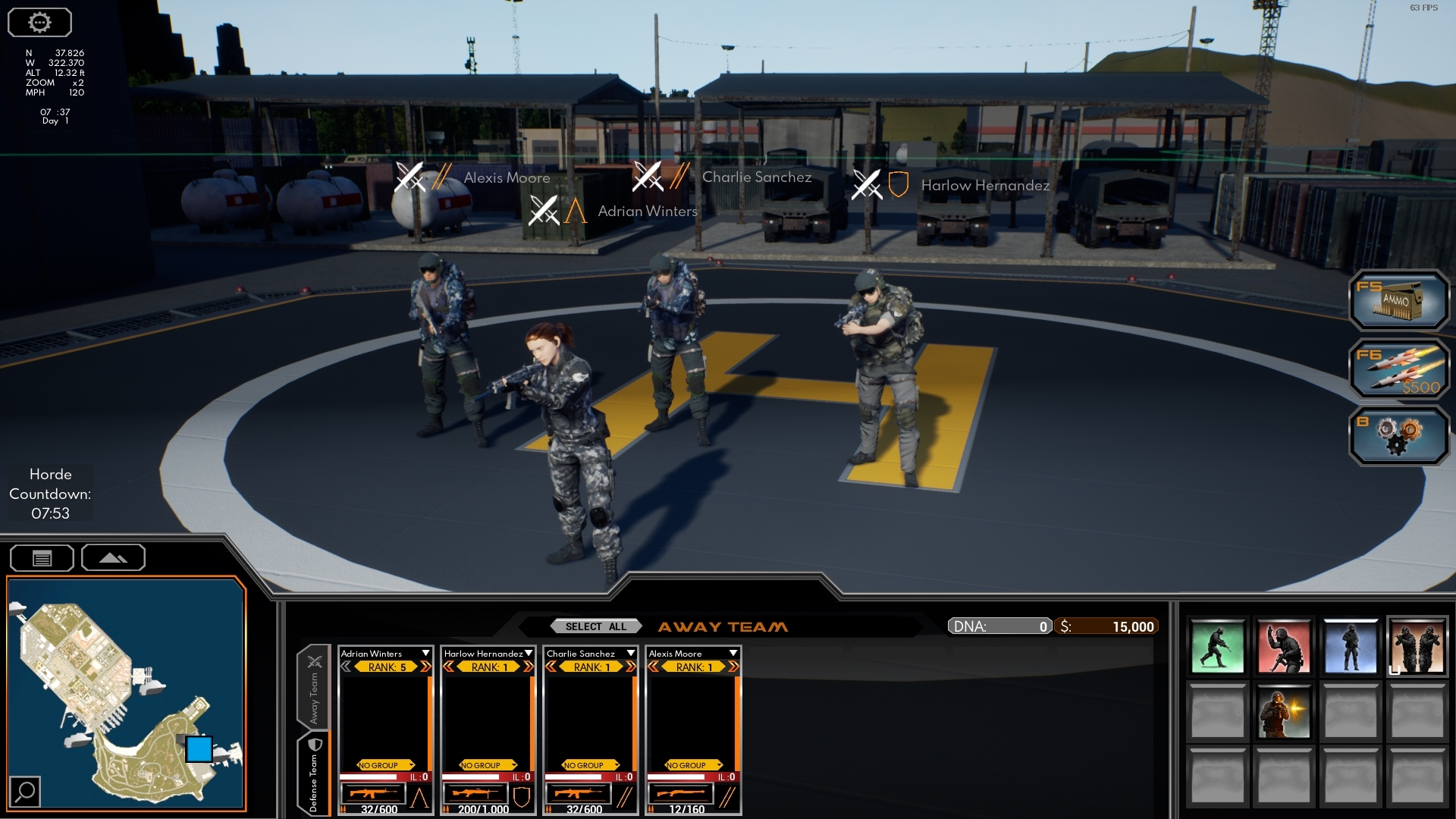 Here's a little taste of everything put together from the DHA demo!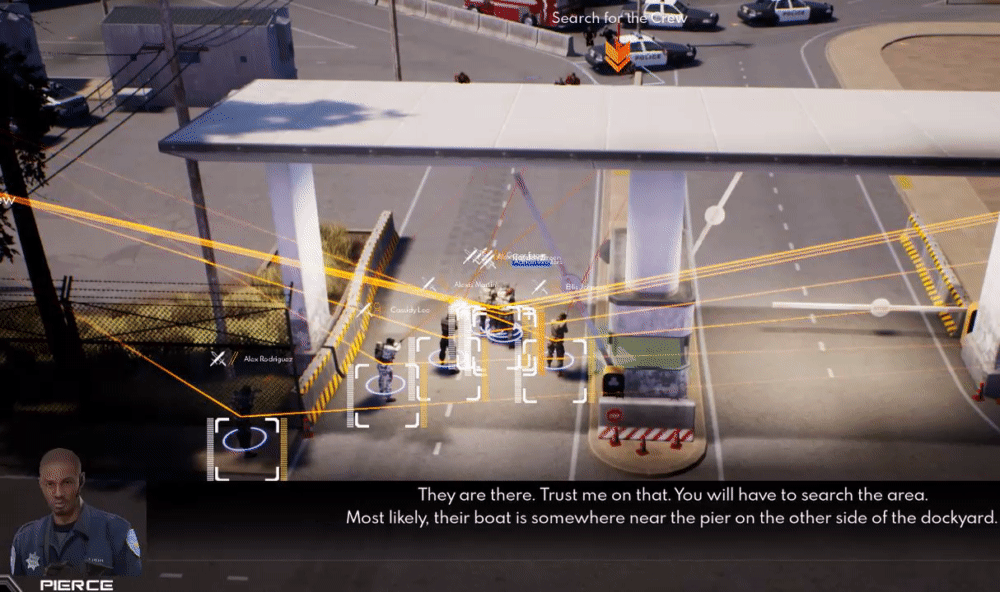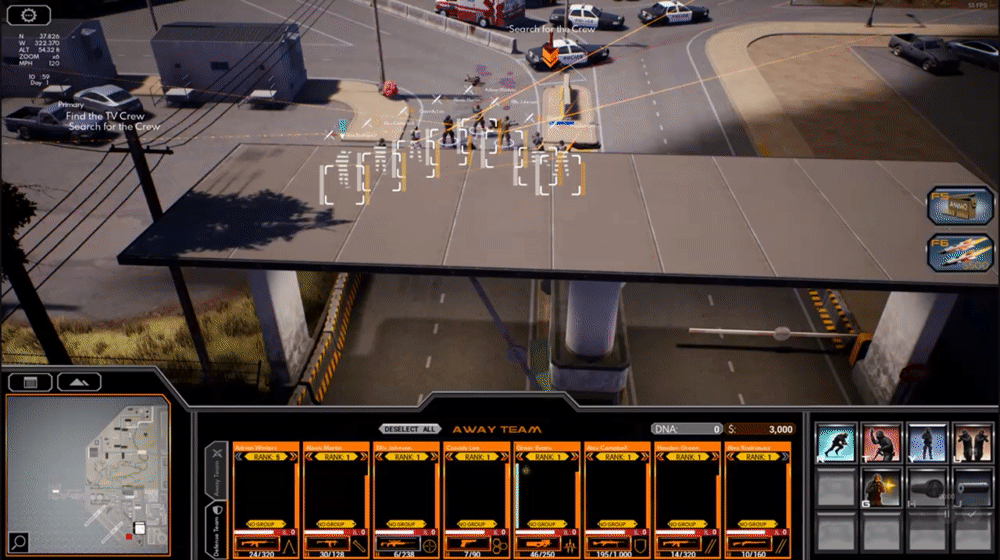 Concept Art
Here's an updated shot of Chelsey that Ashley has been working on: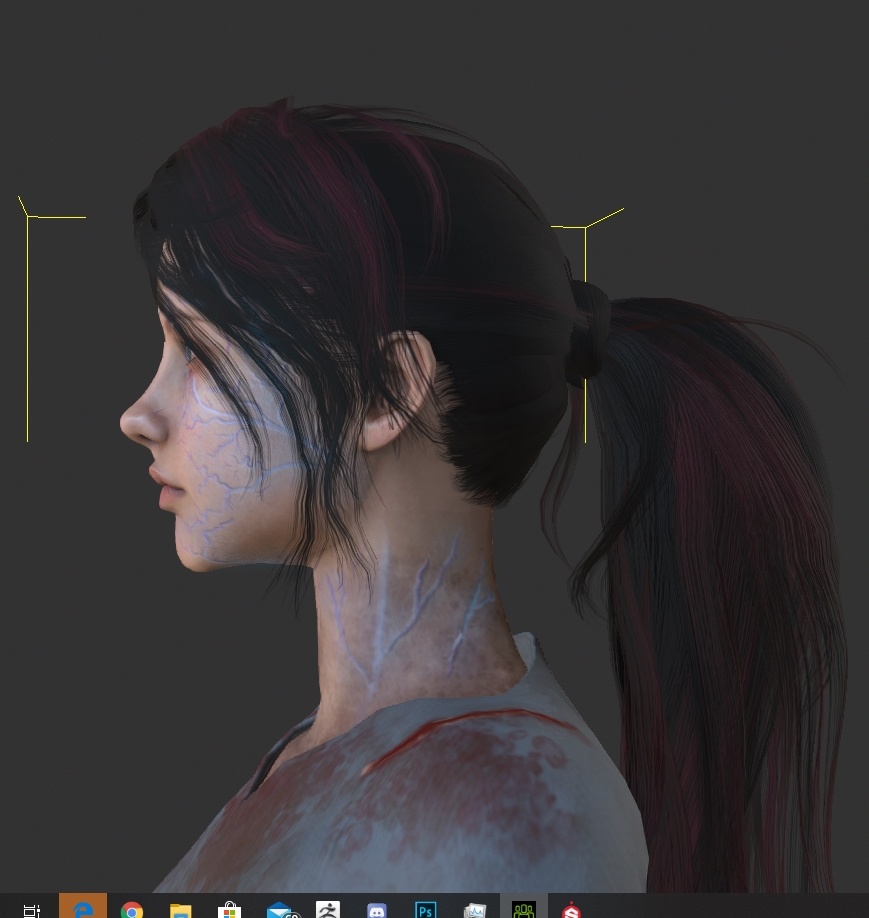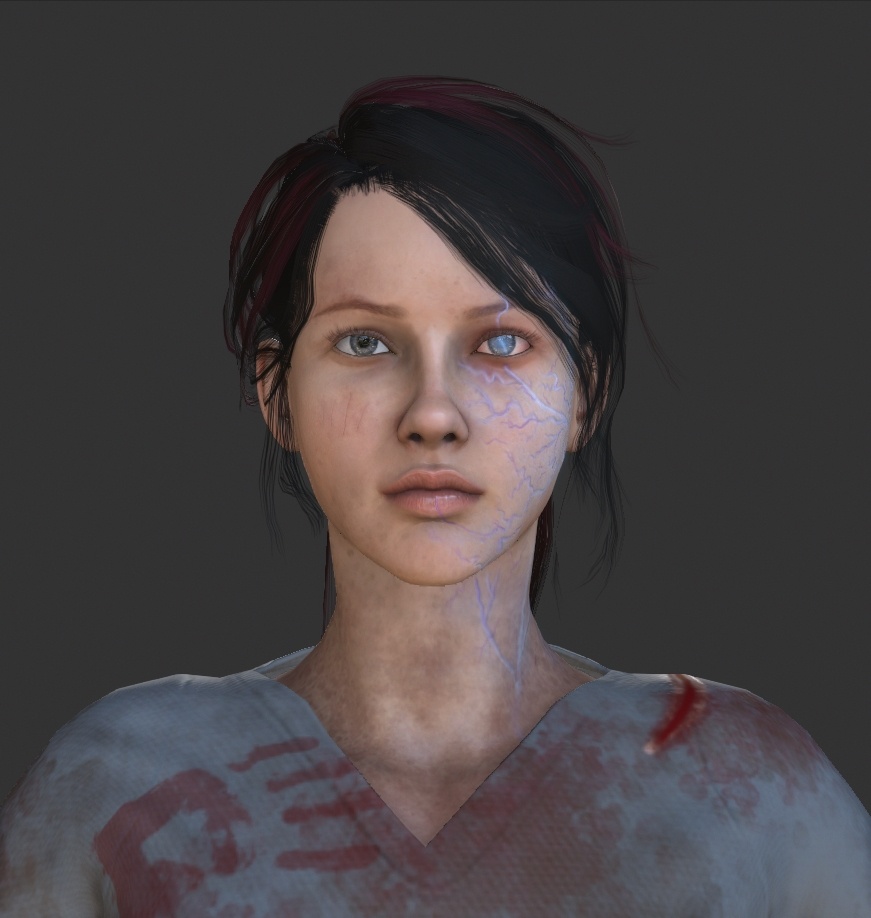 Pierce: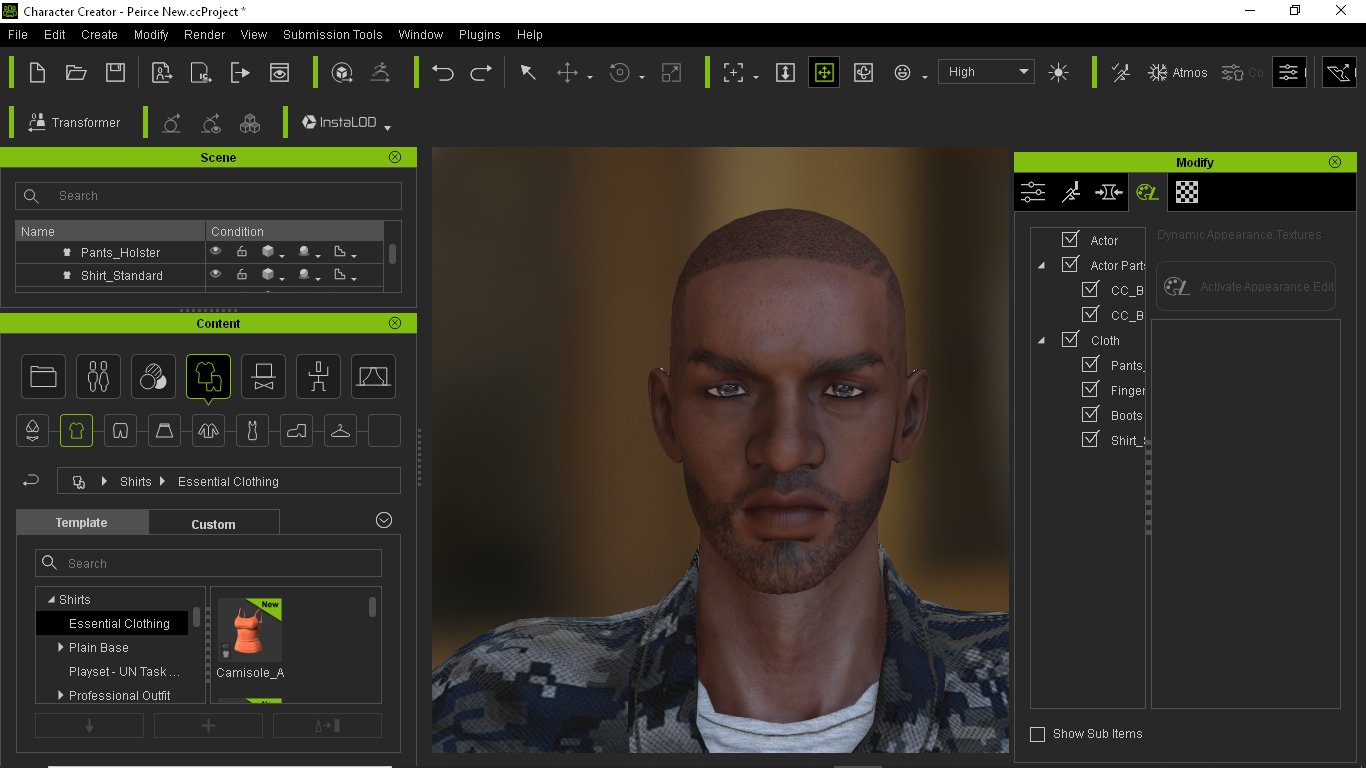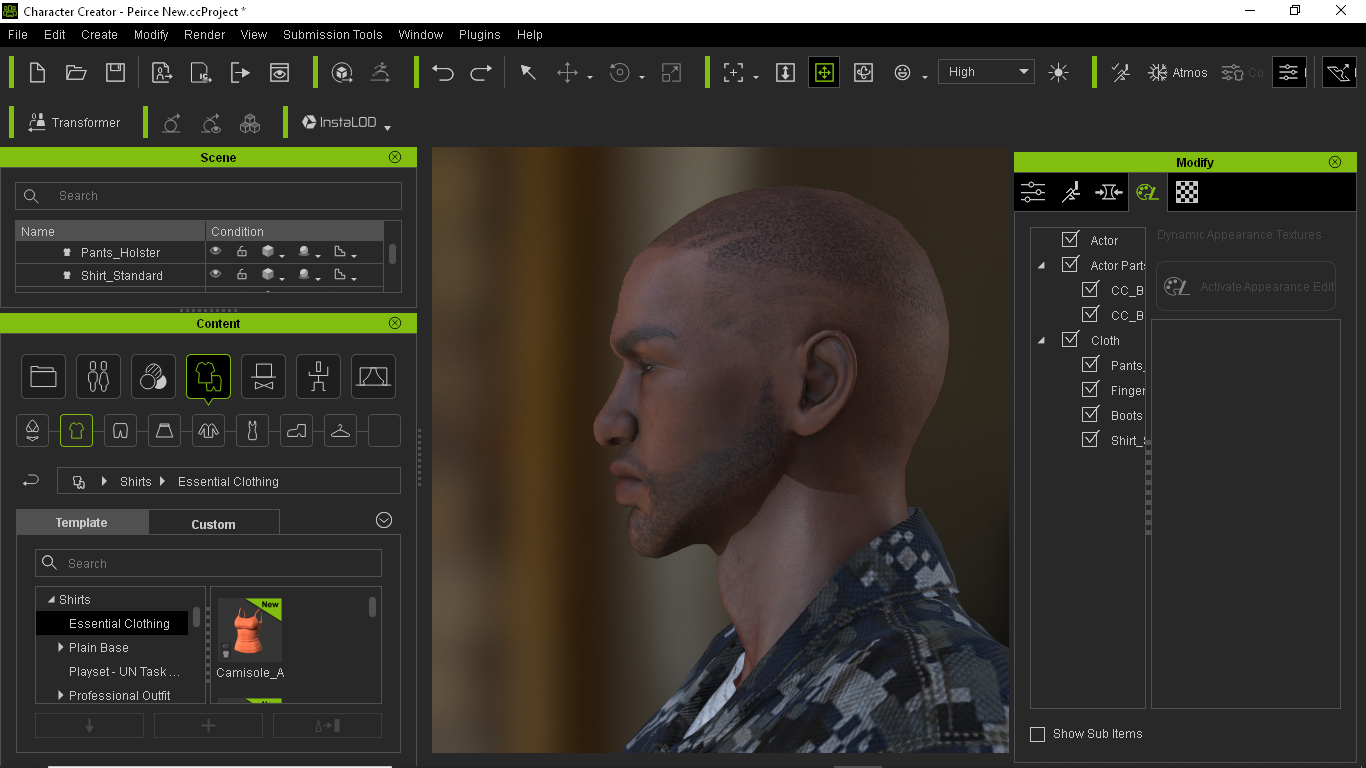 Here are a few additional characters: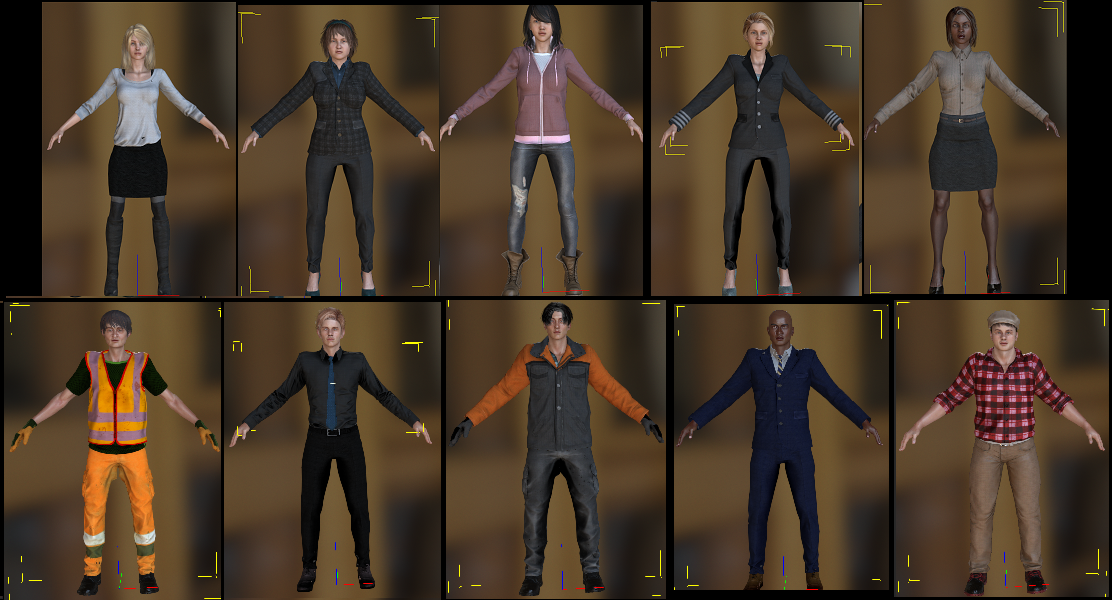 Some great concept art work from Camilo!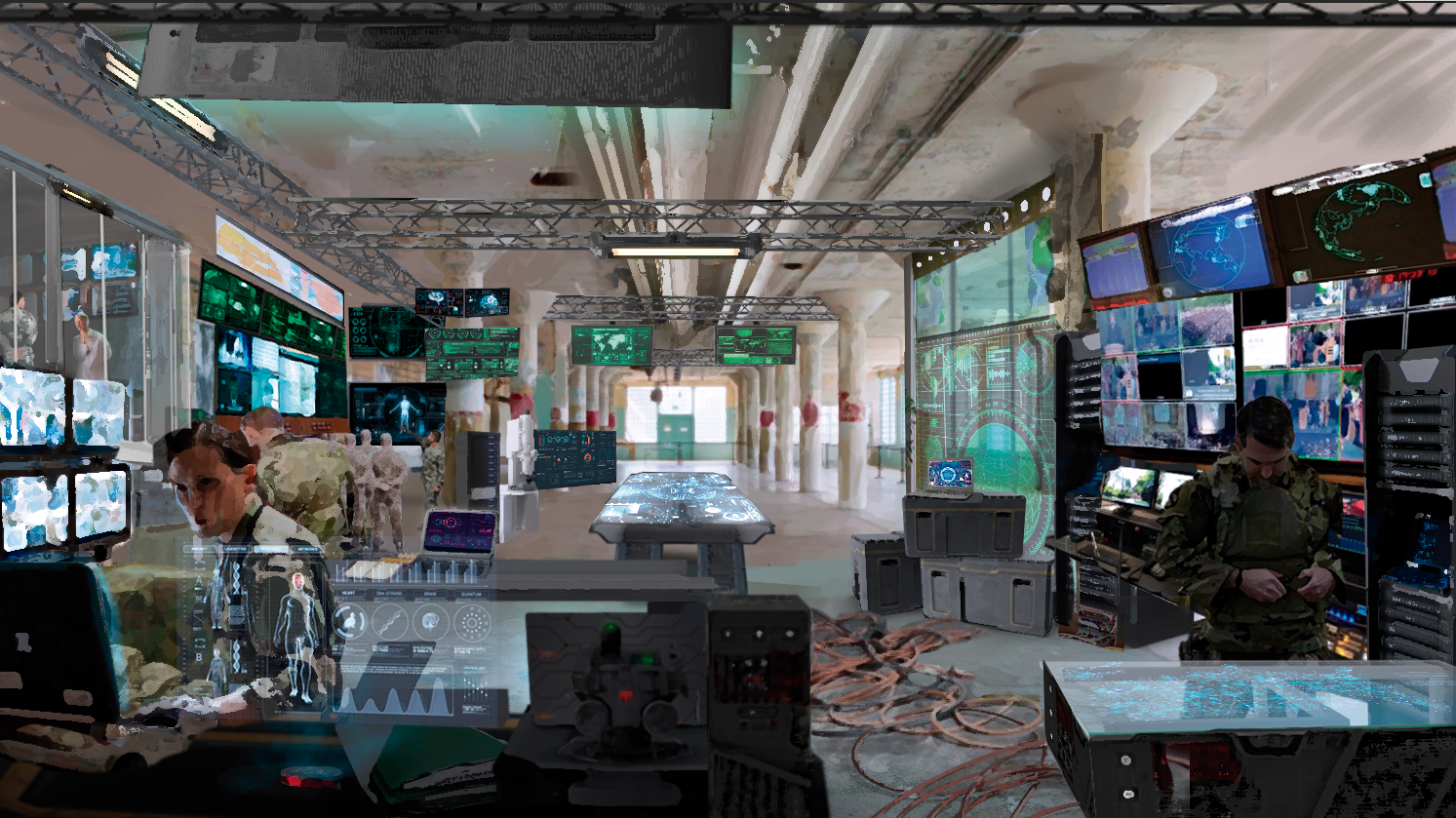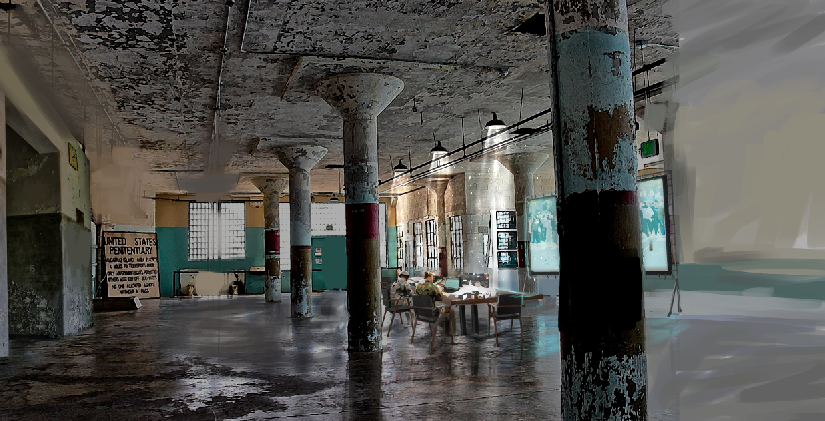 Animation
Our Animators have had such an amazing push these past few weeks getting the DHA build finalized and all the finishing touches for Early Access!
Here are a few first drafts of all the major animations the team worked on for the DHA build!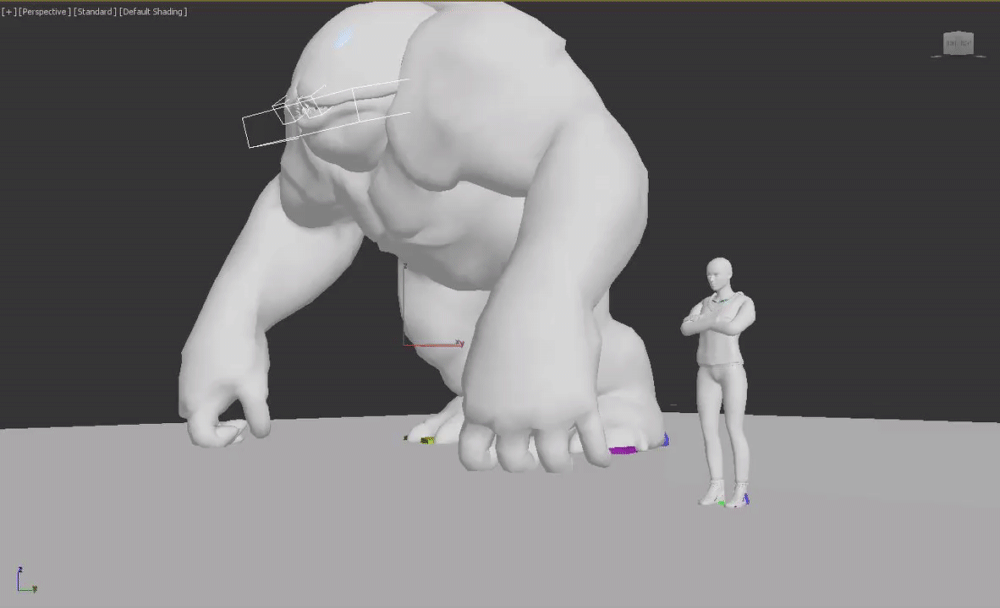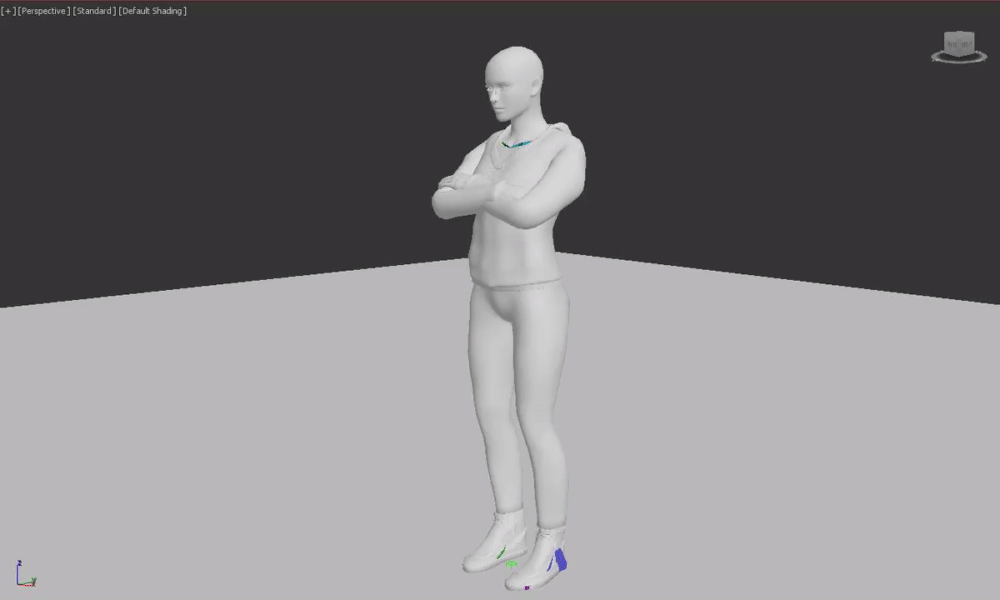 Here's one of our special infected throwing a car!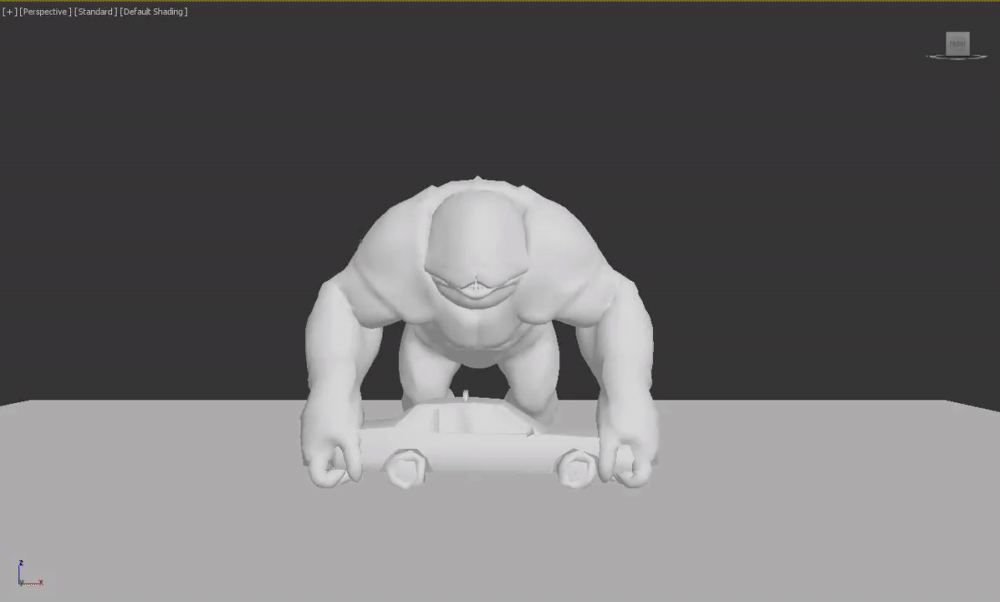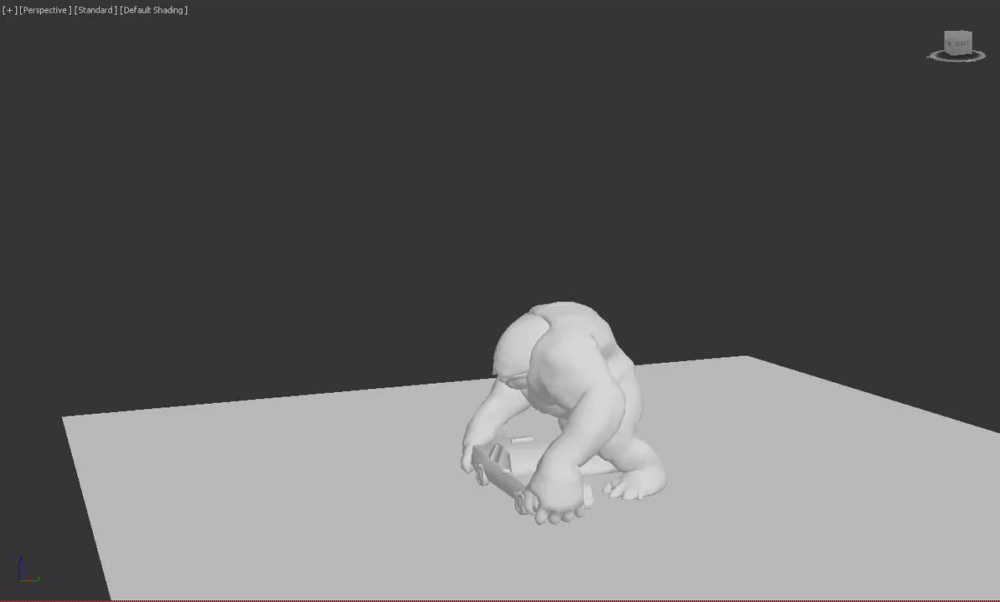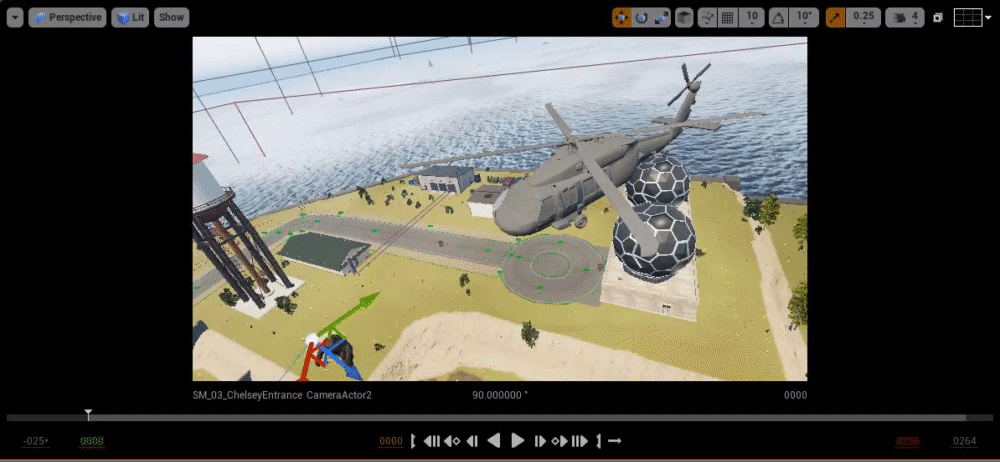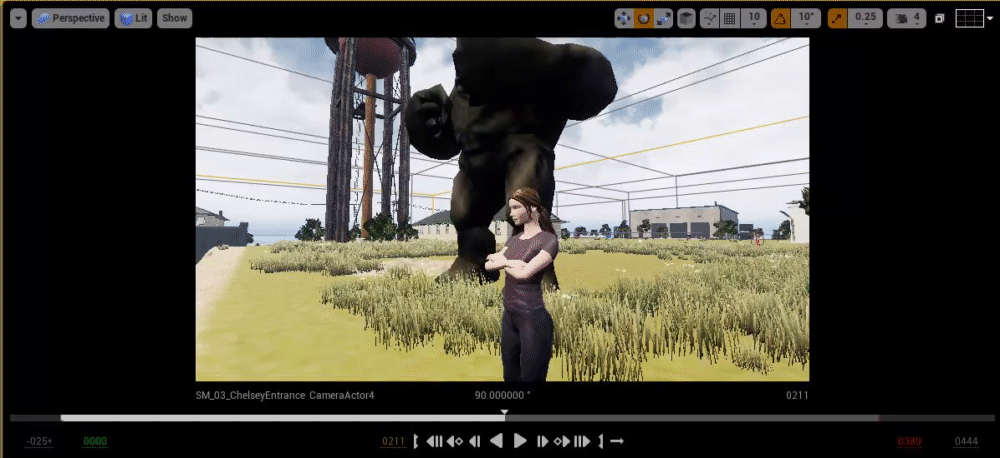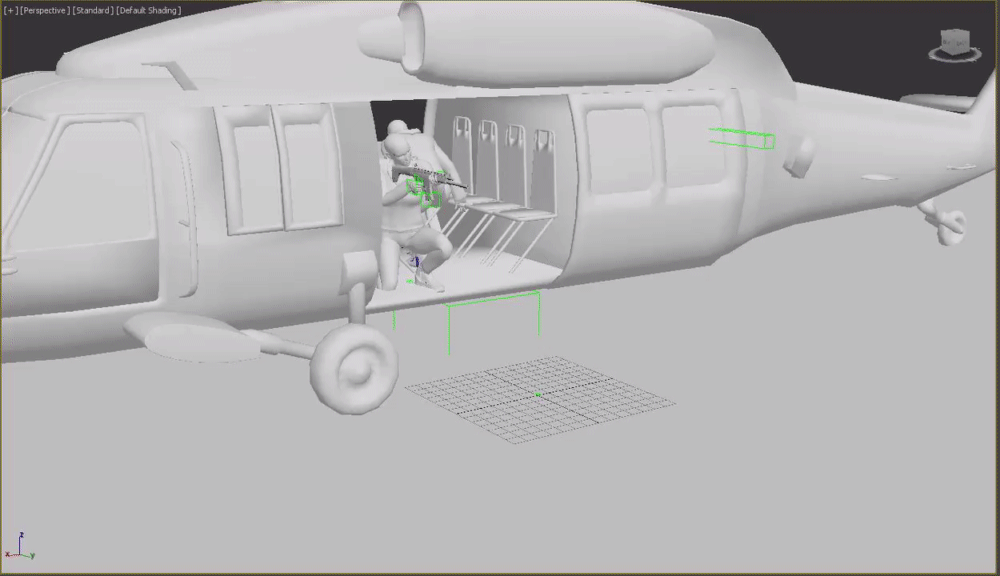 A buttery smooth building animation: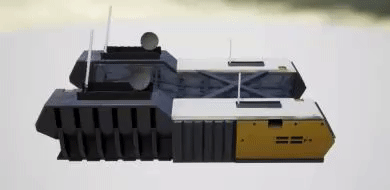 Some of the Class animations: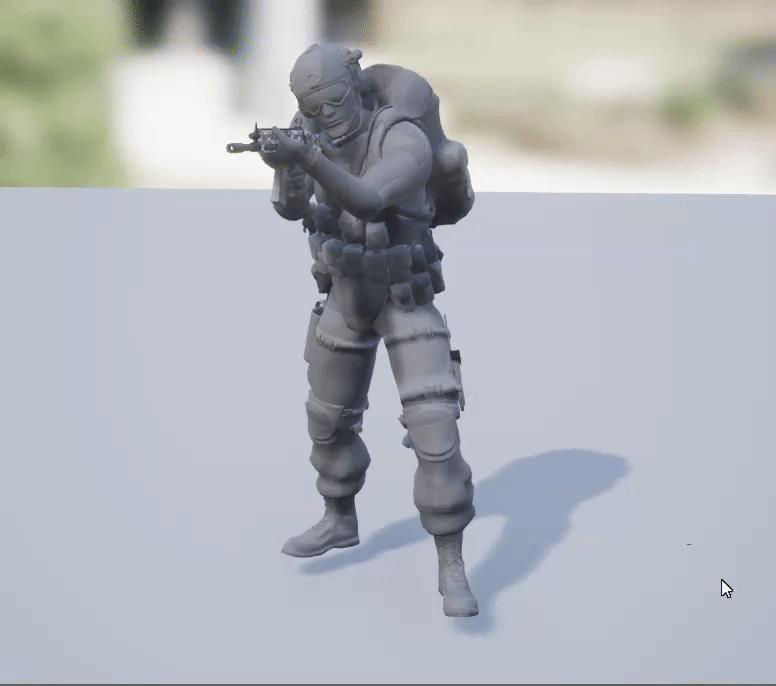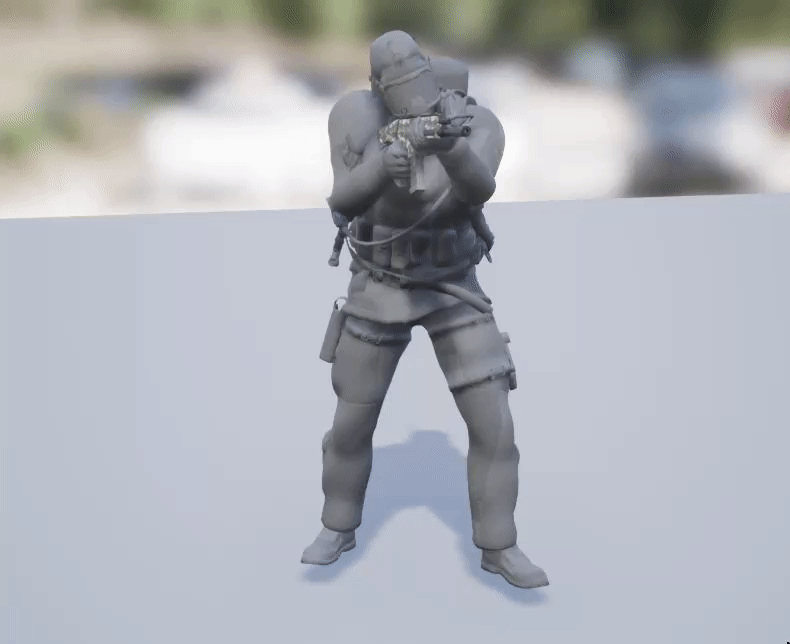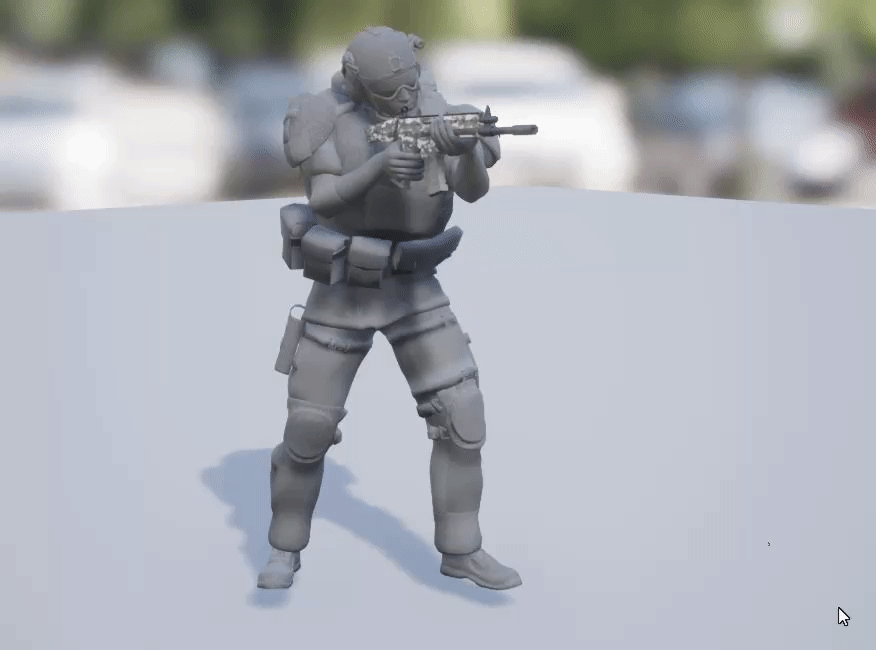 Now, textured!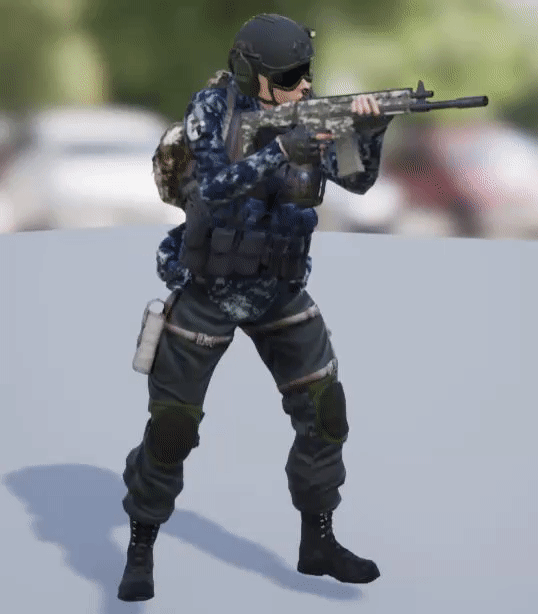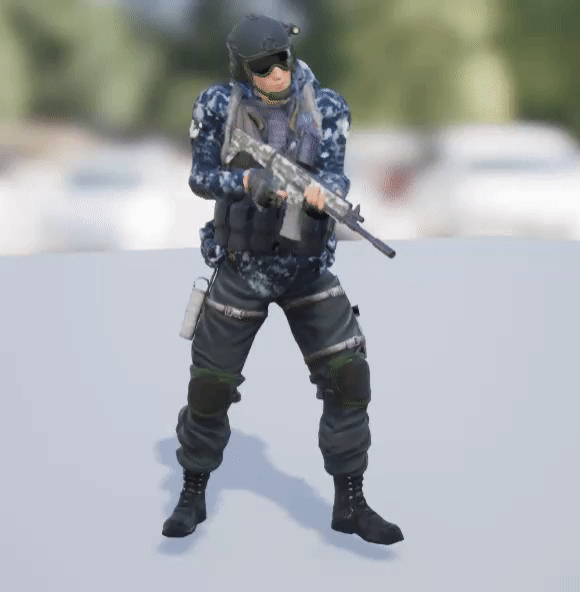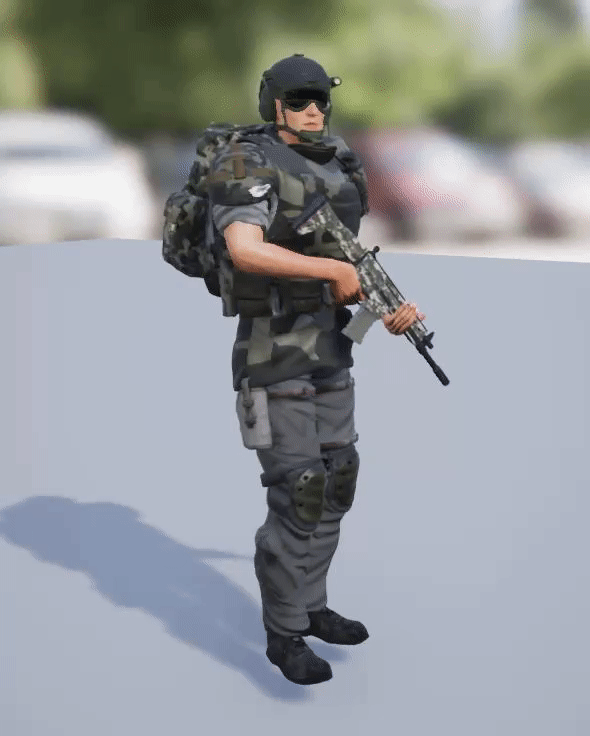 We also got a mocap suit! Here's us trying it out!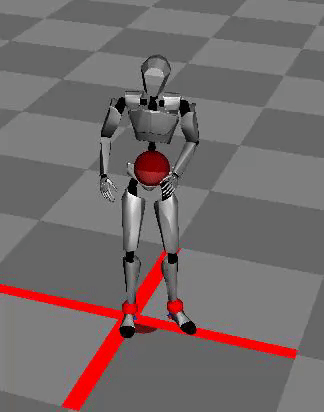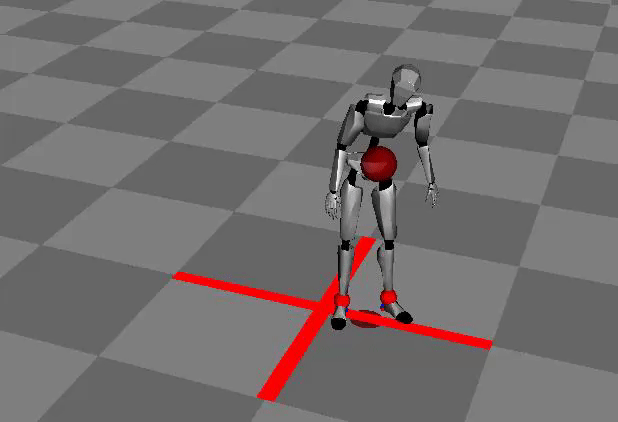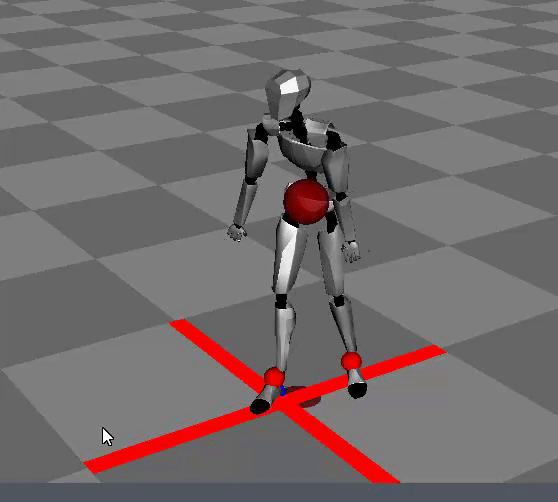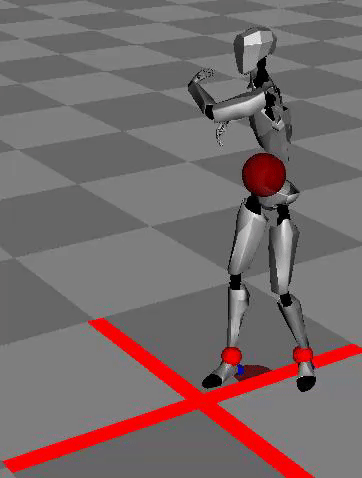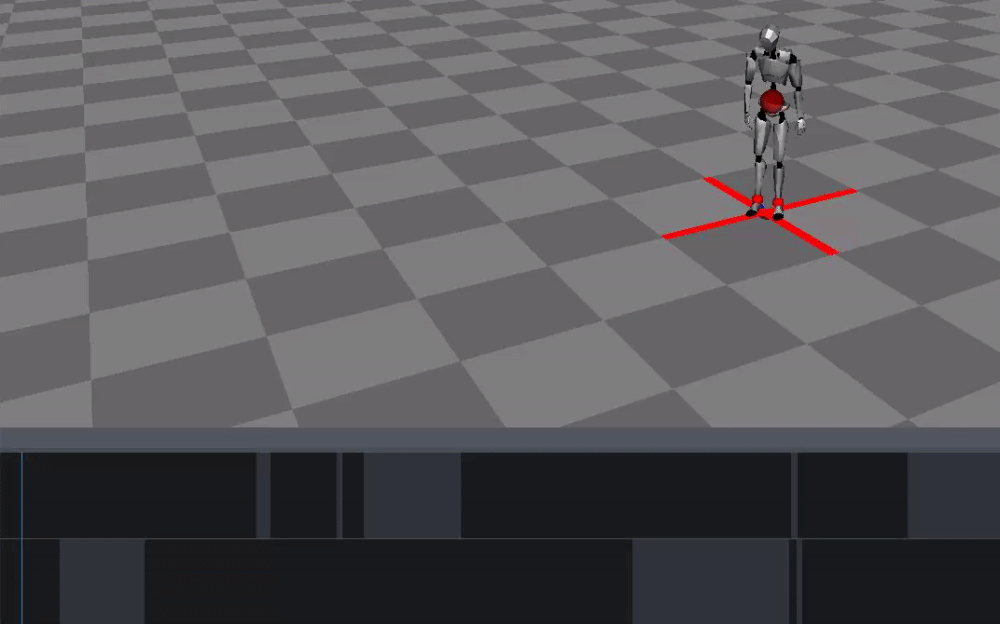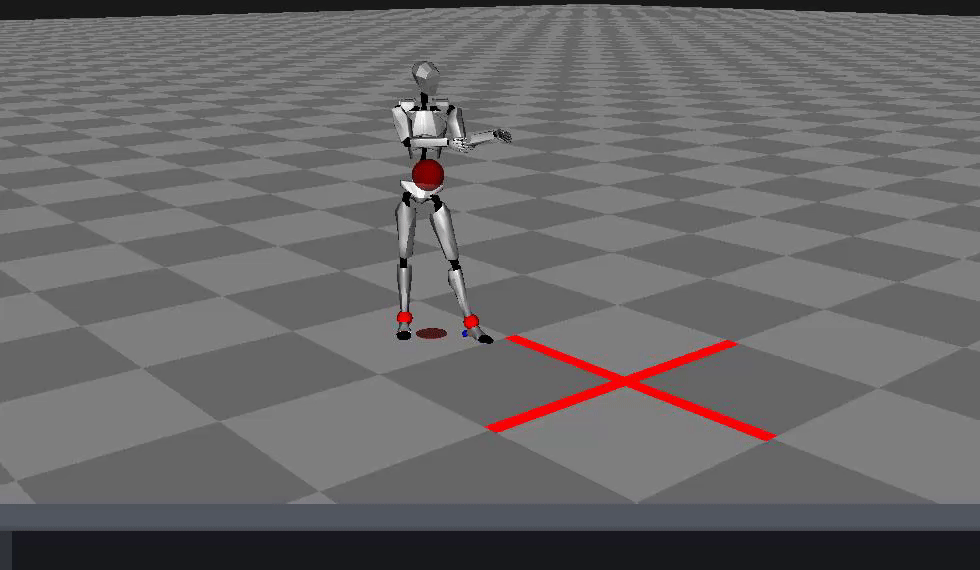 UI
As you've seen so far, the Art team is doing such a fantastic job with how the UI is looking. Here are a few close up shots!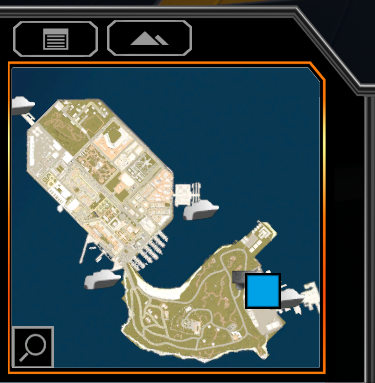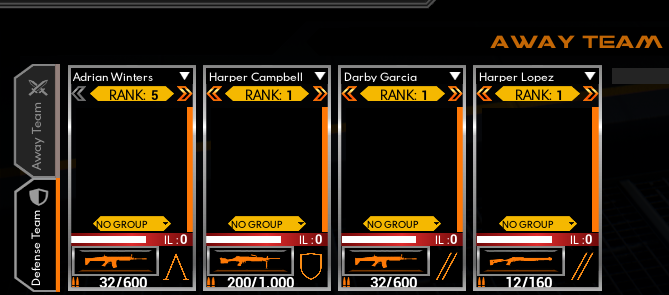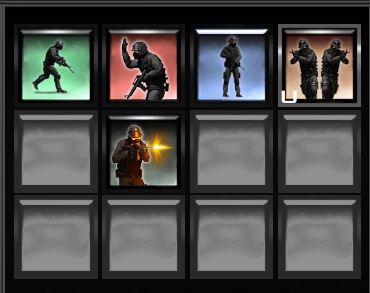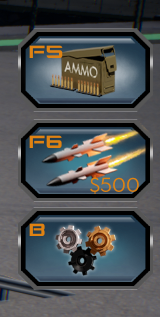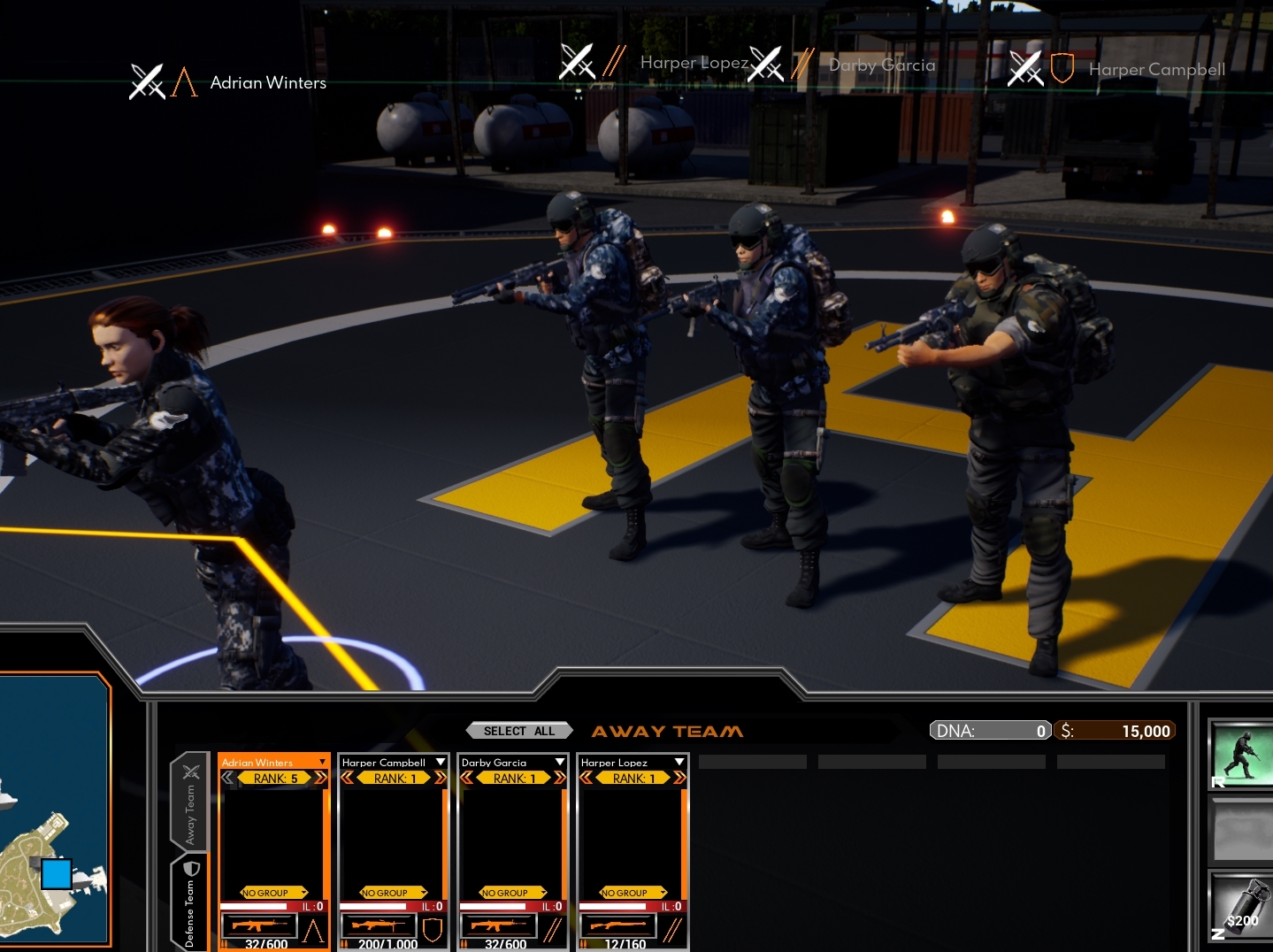 Level Design
We have a ton of Level Design updates. Here are a couple of shots from the current build as a little preview 😉: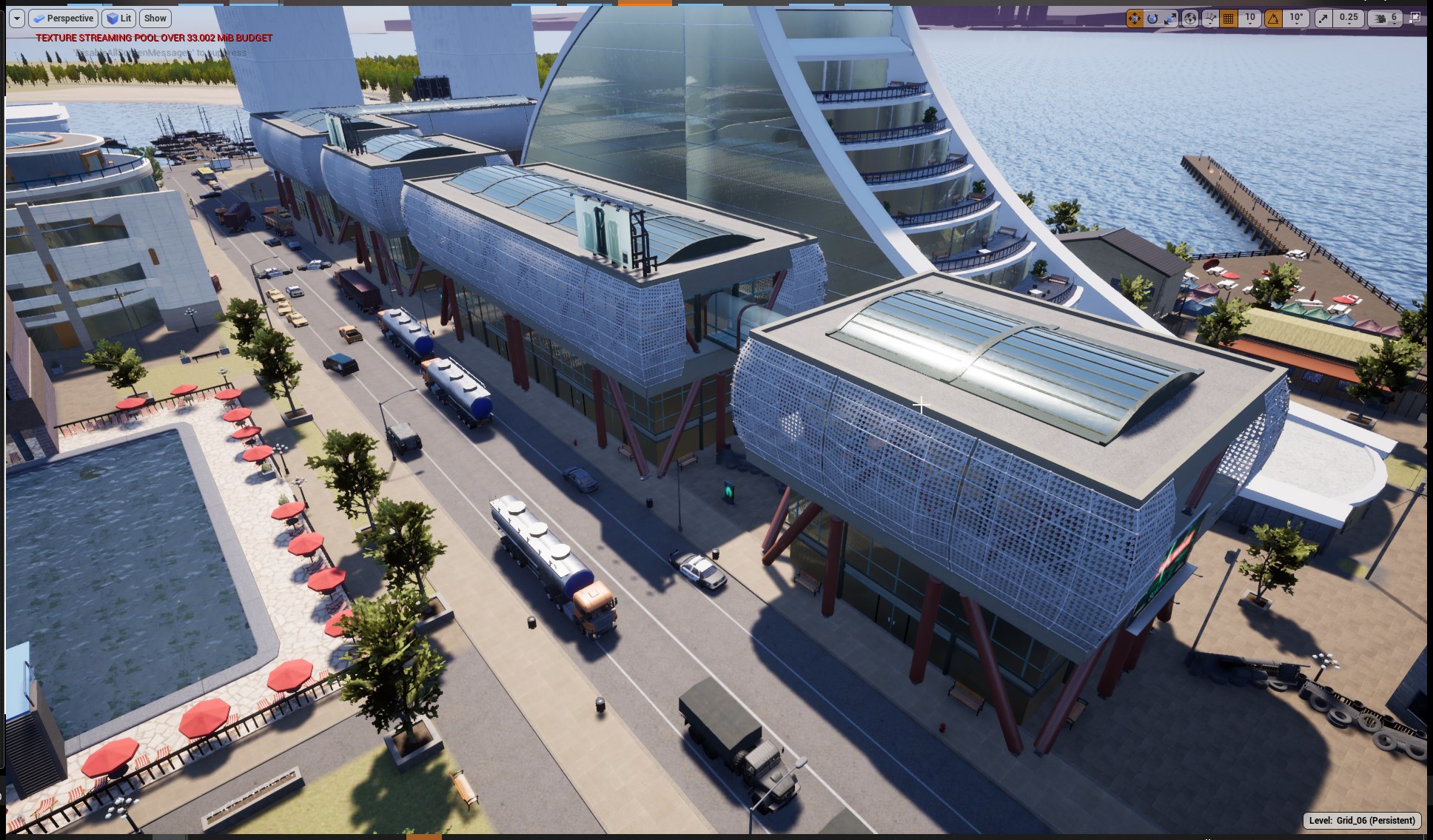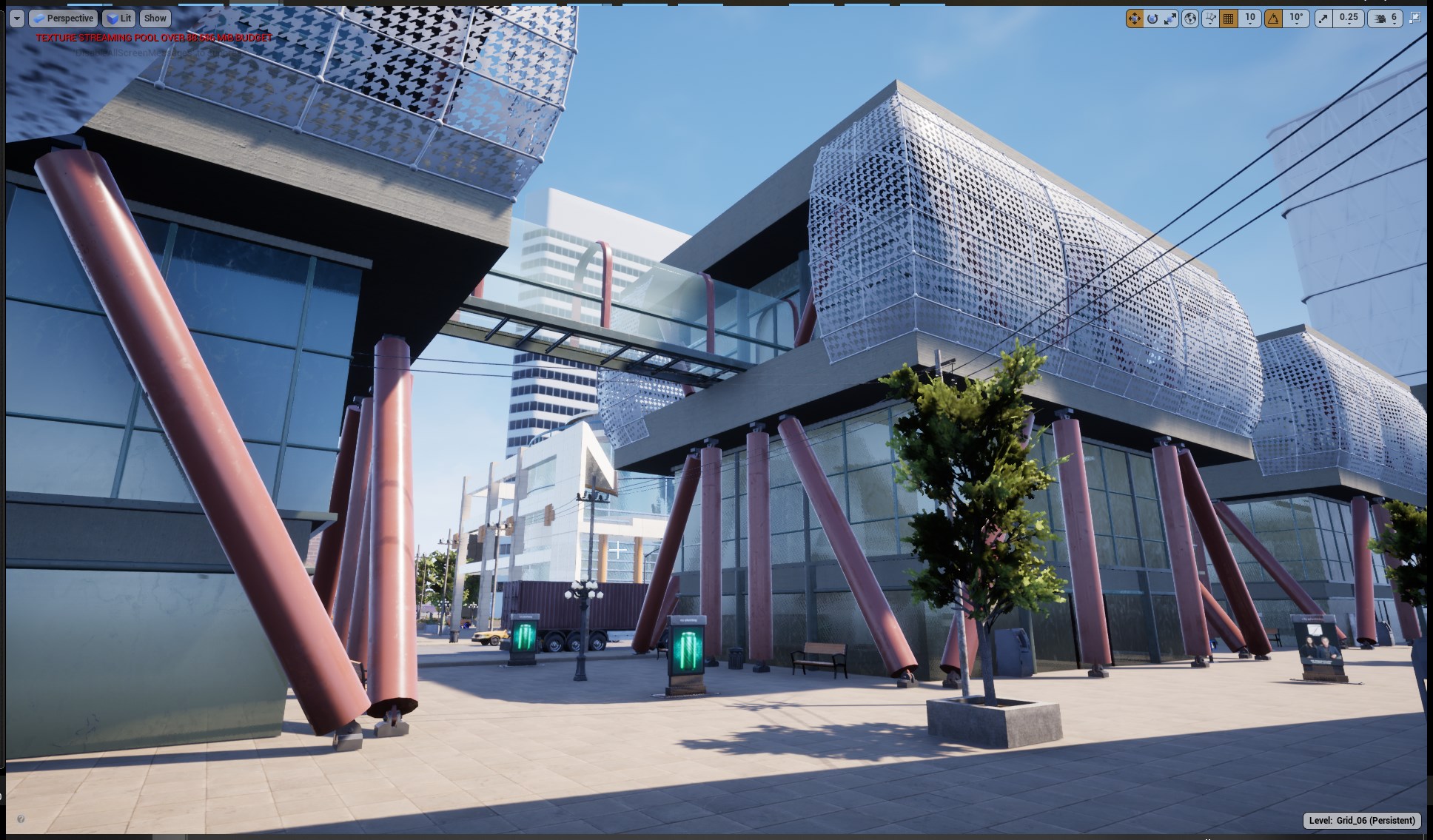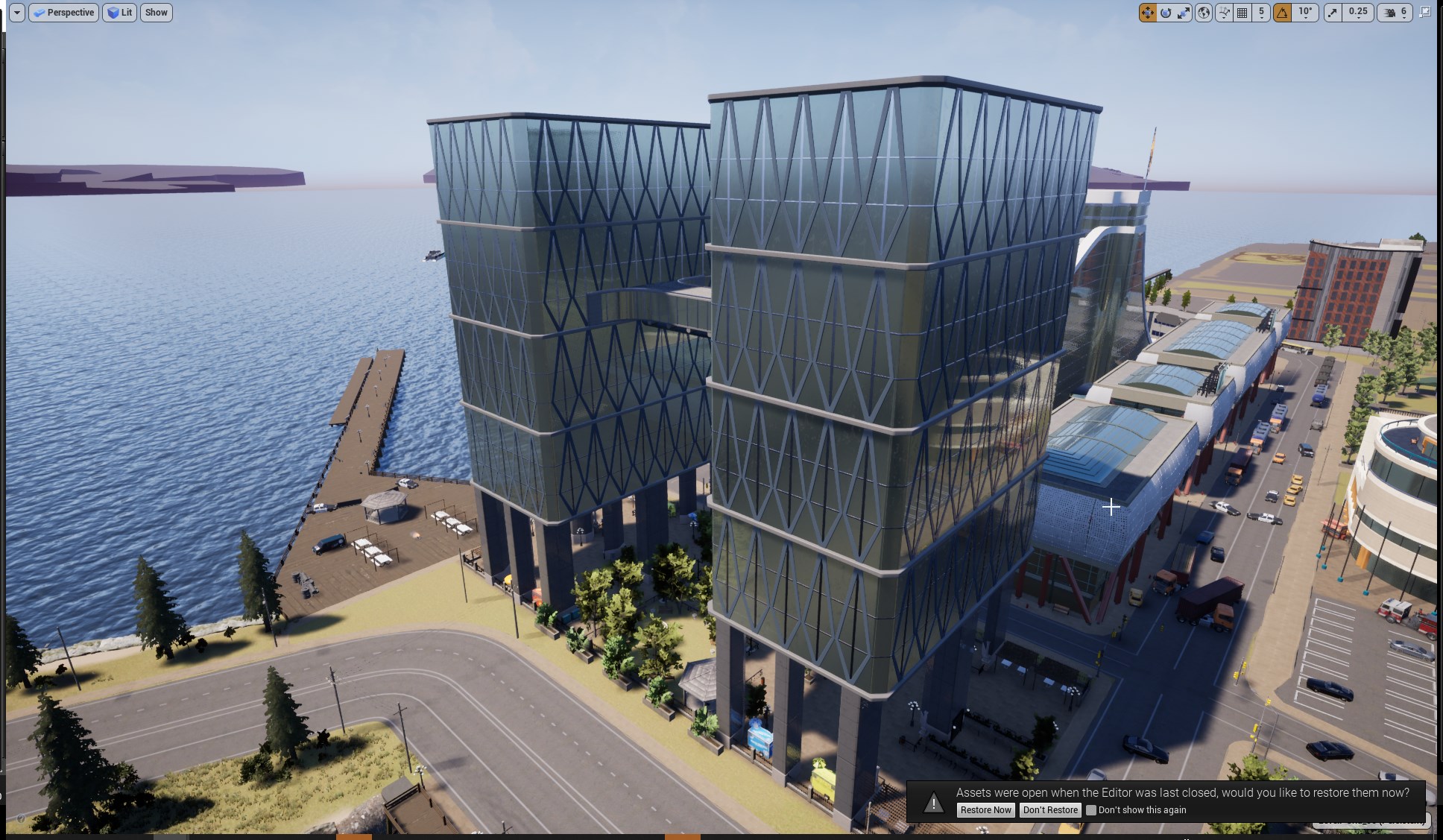 <!--StartFragment -->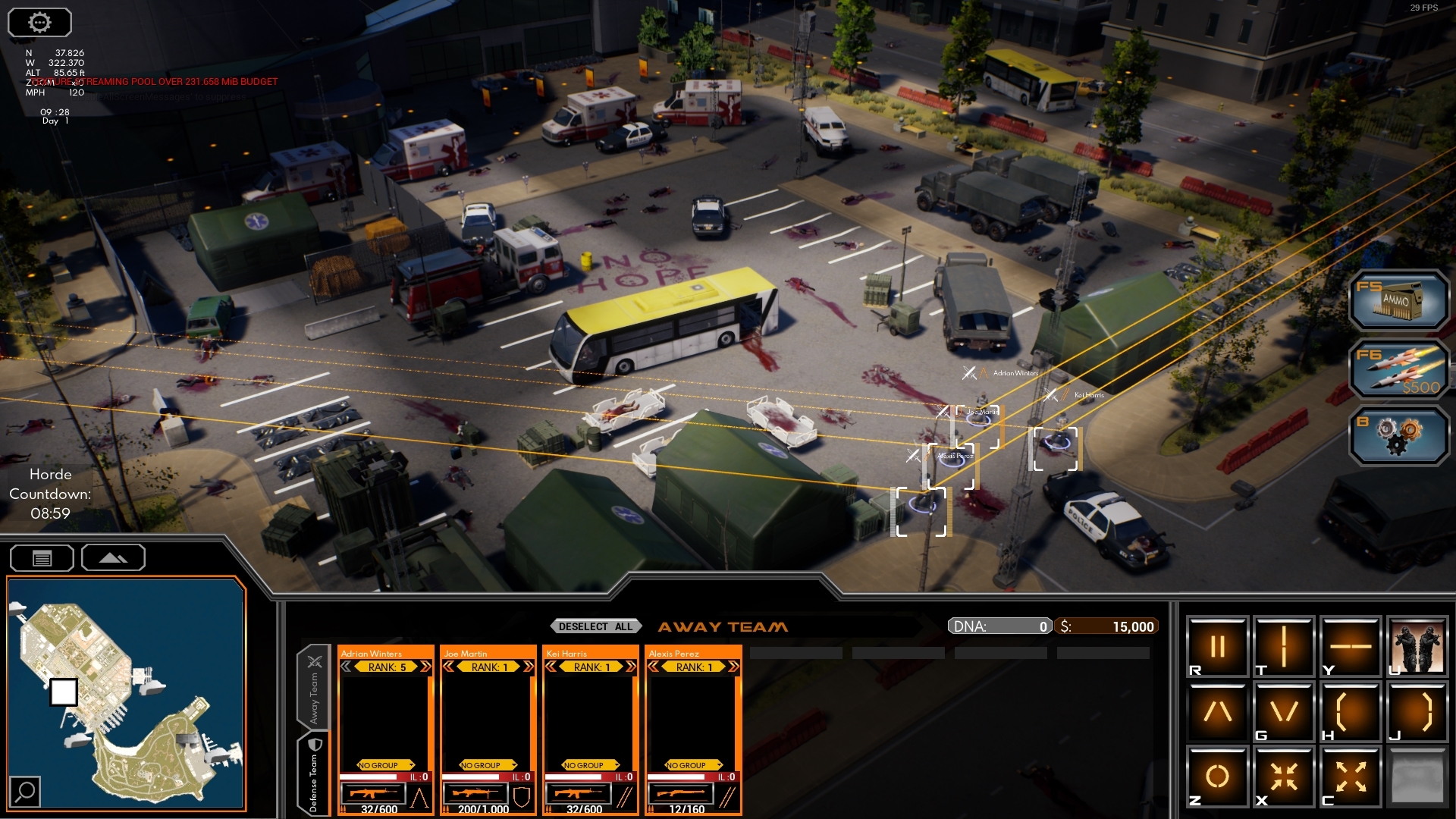 <!--StartFragment -->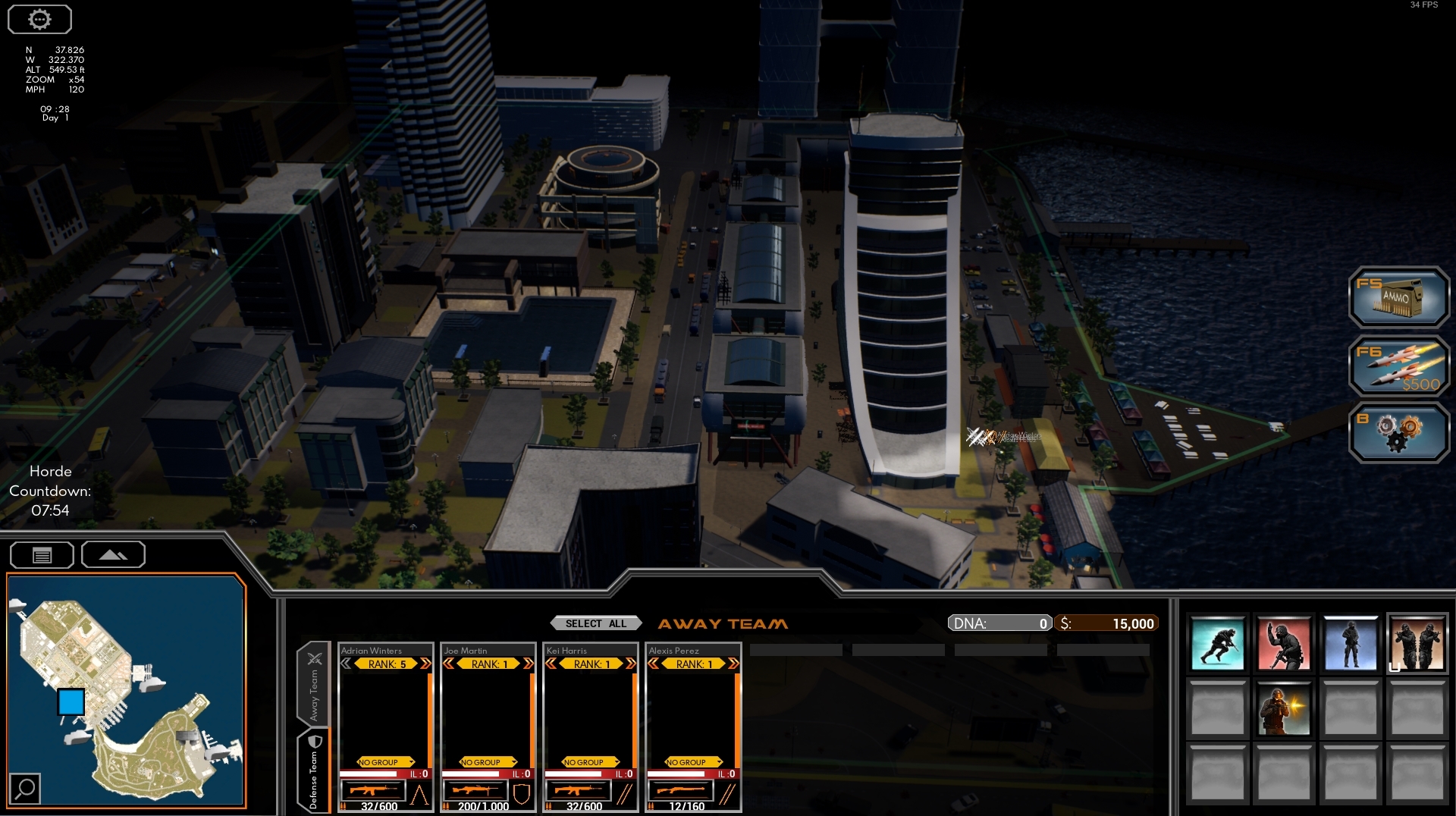 <!--StartFragment -->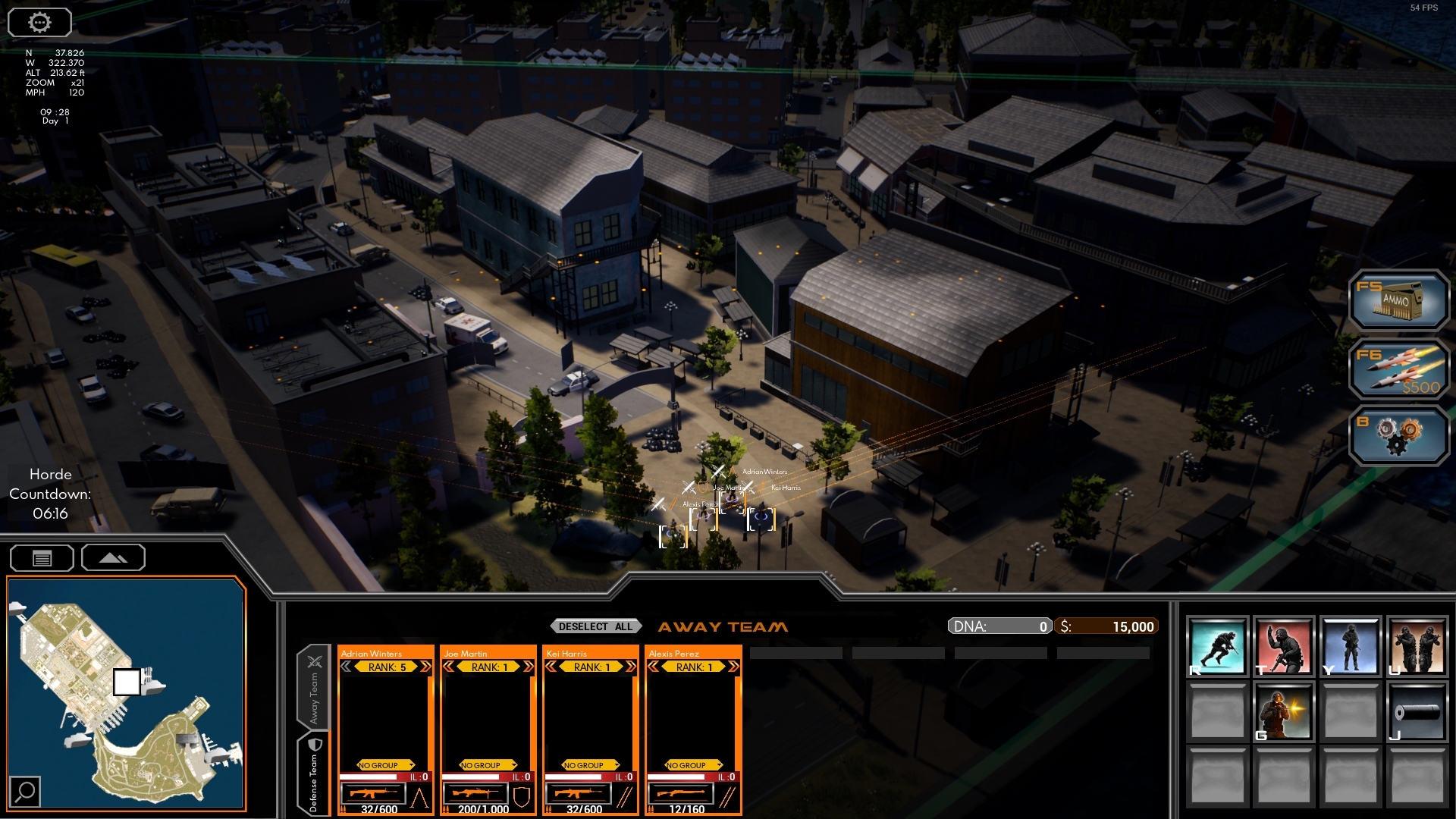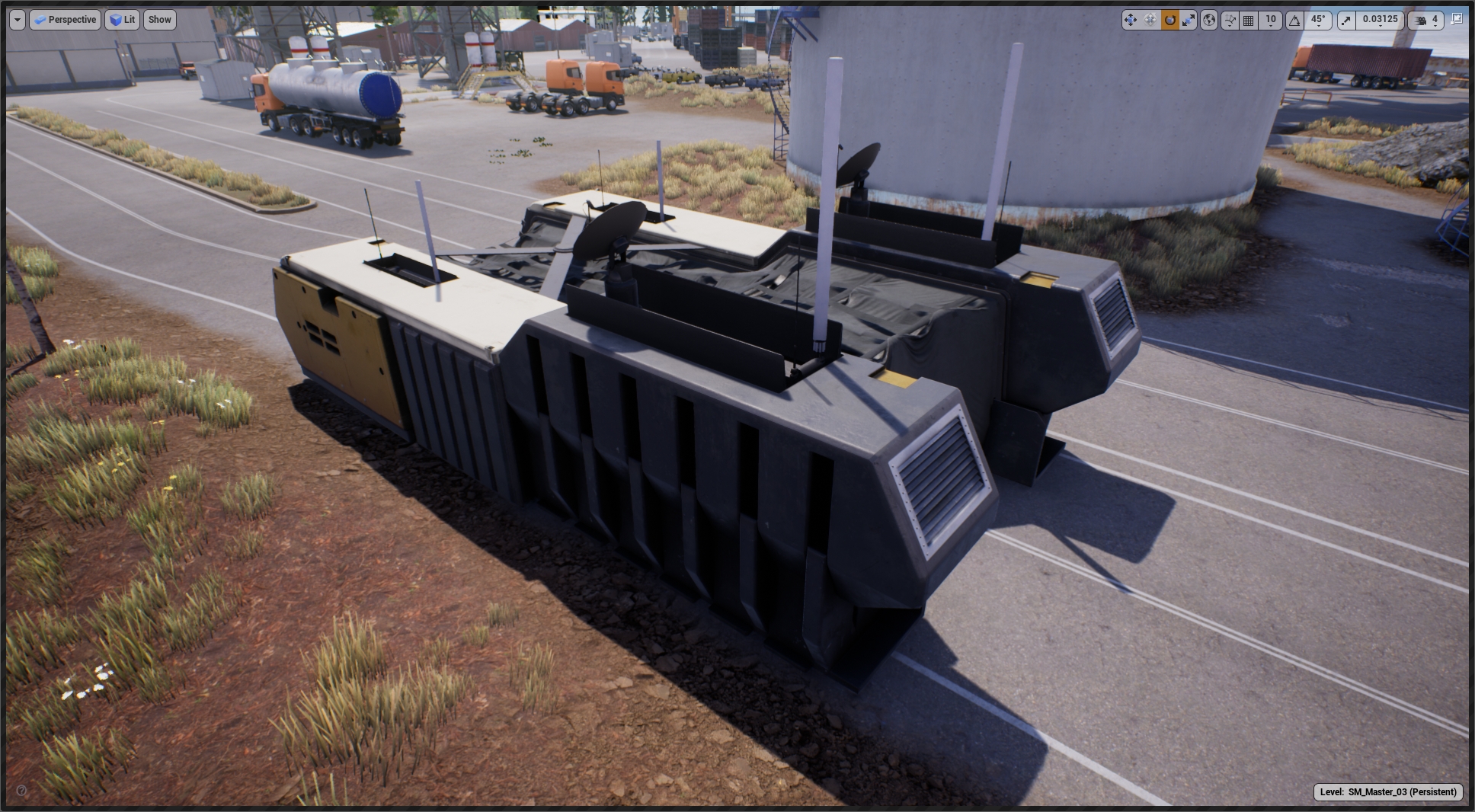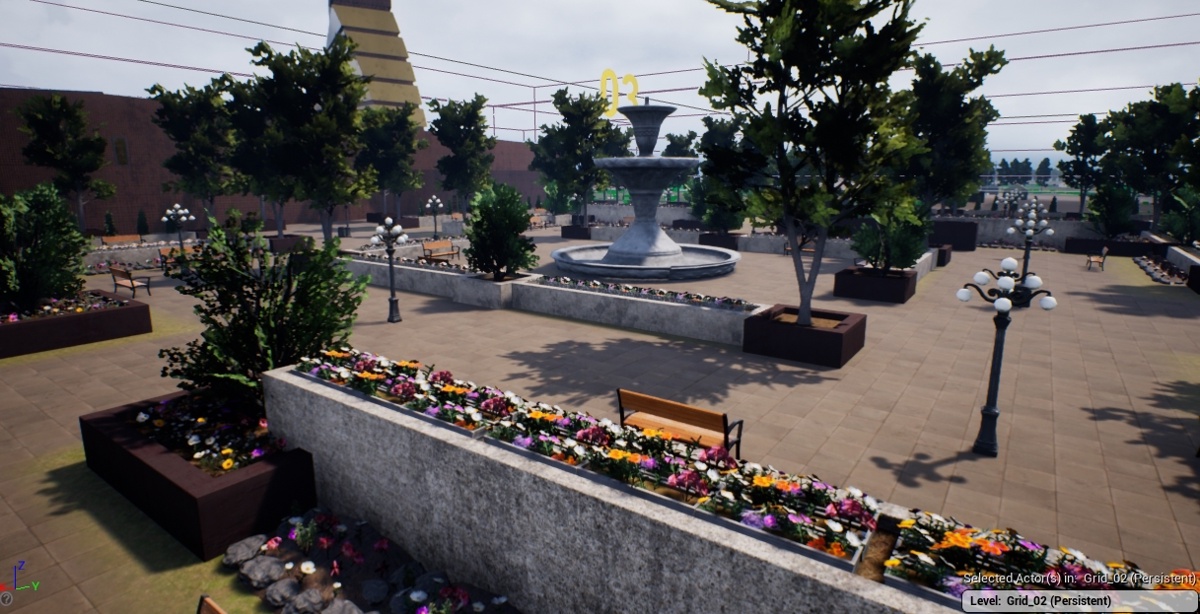 Here are a few early shots from the DHA build: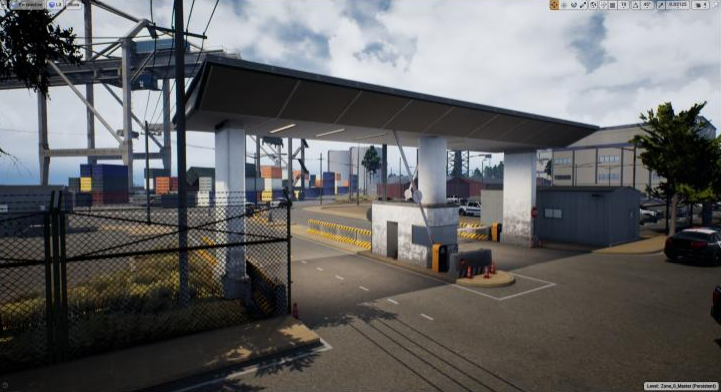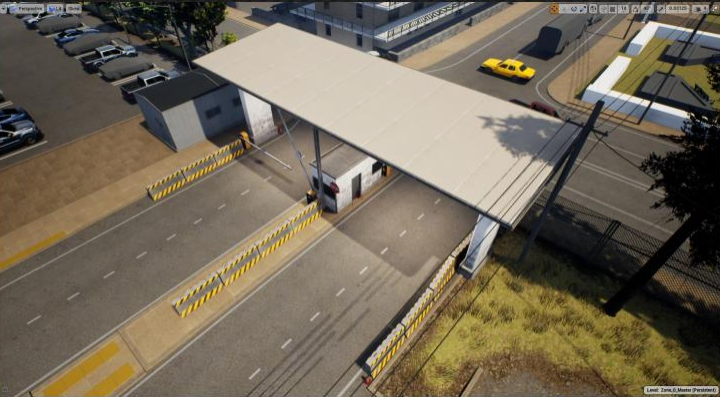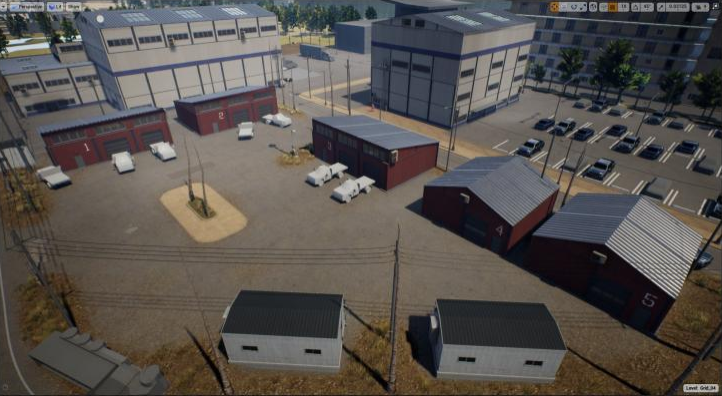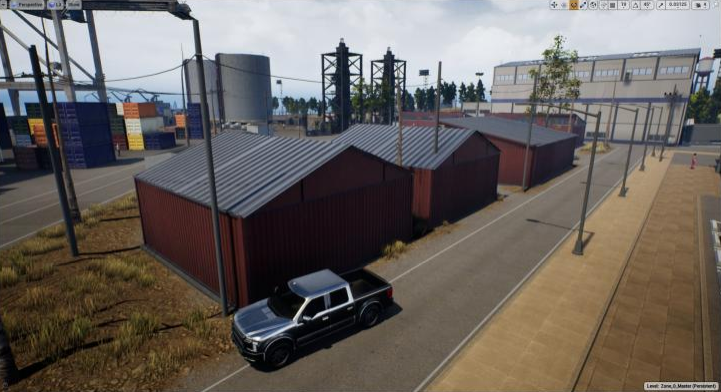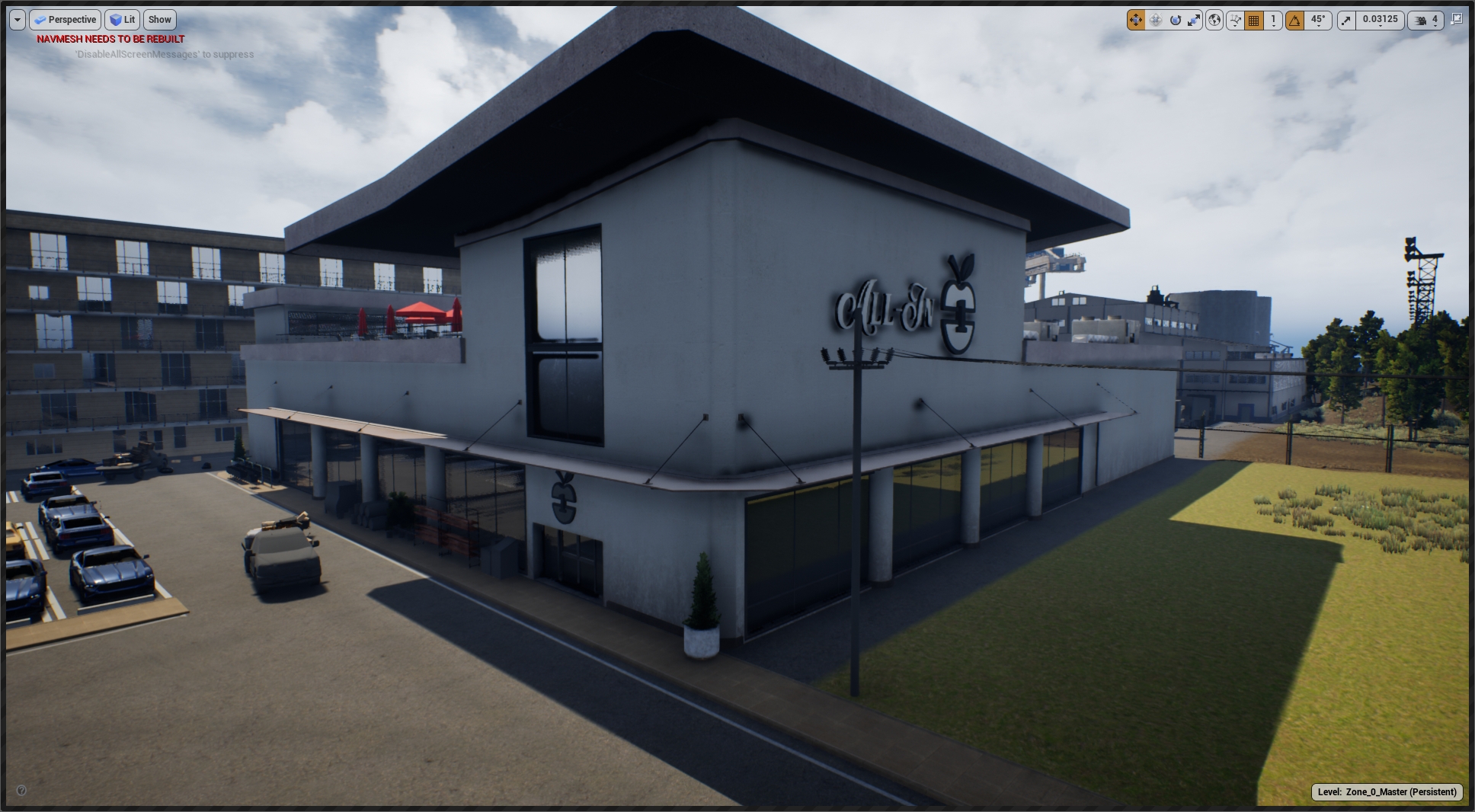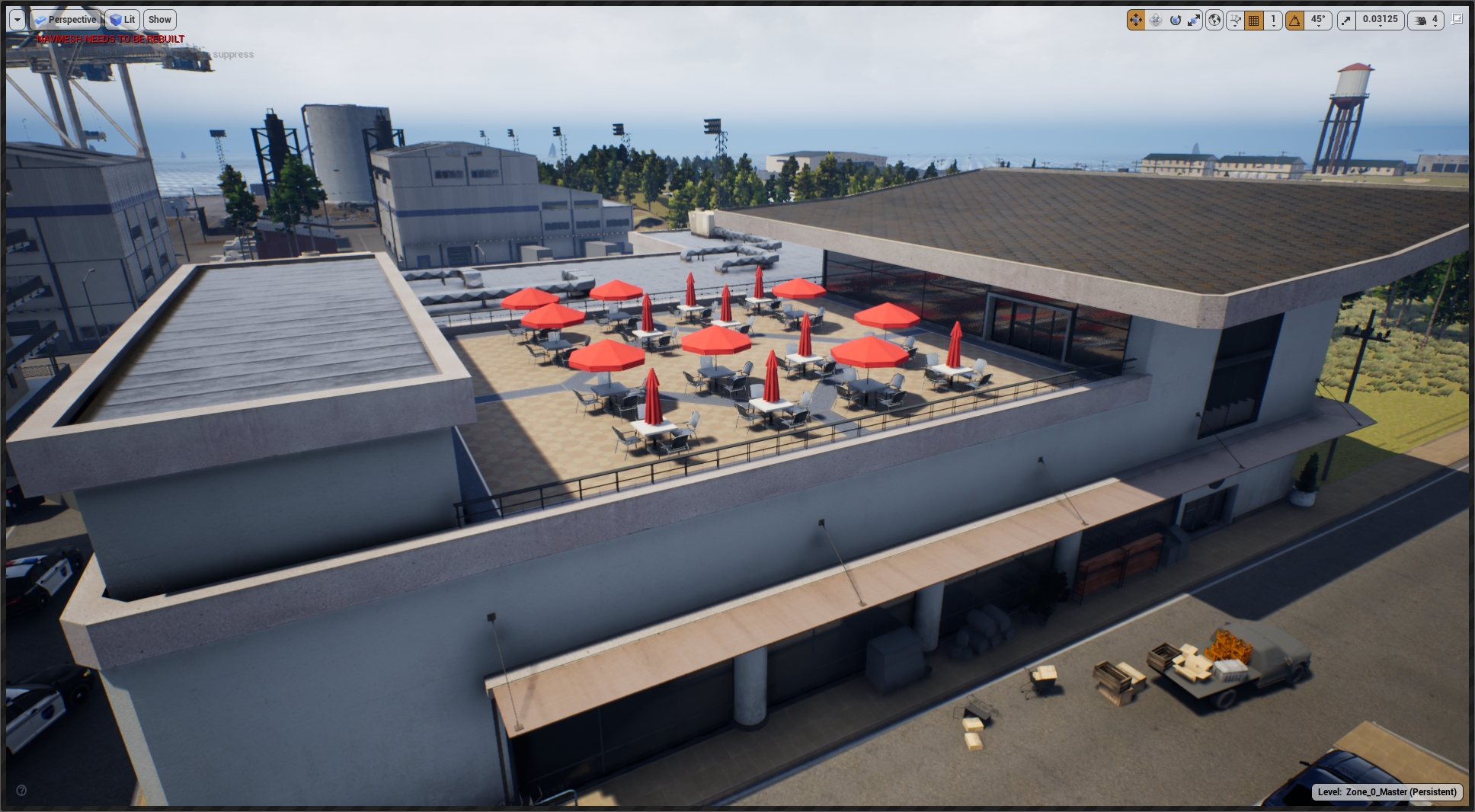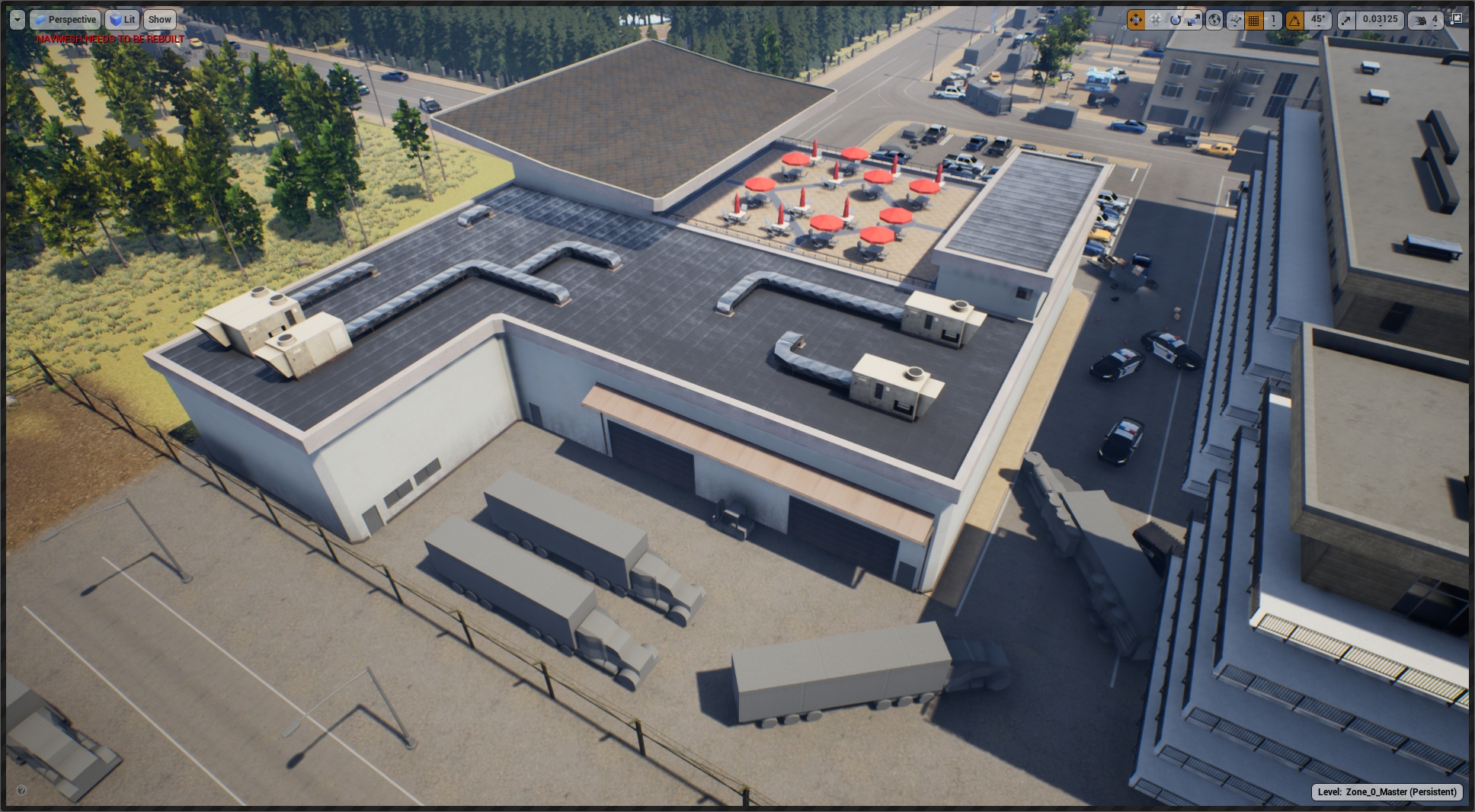 A lot of our assets are made by the team from scratch! Check them out below: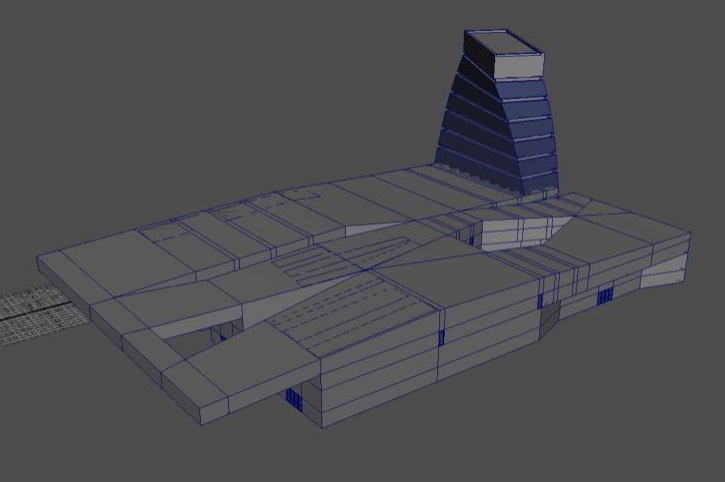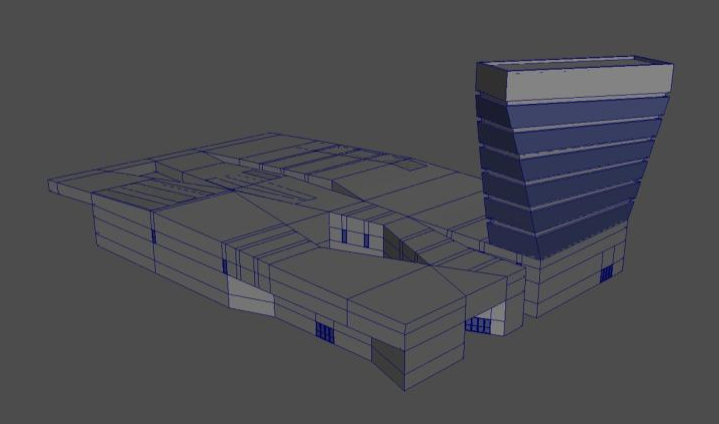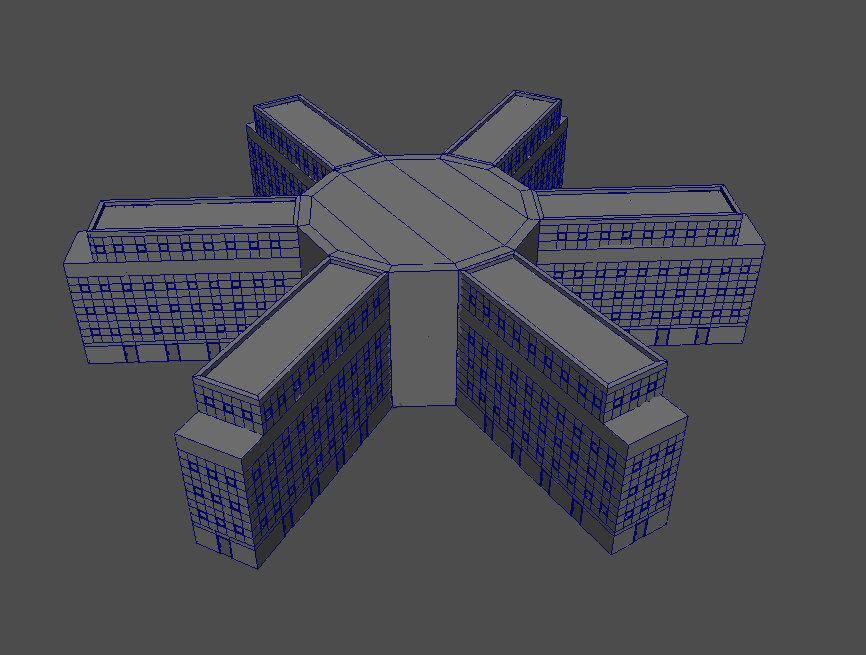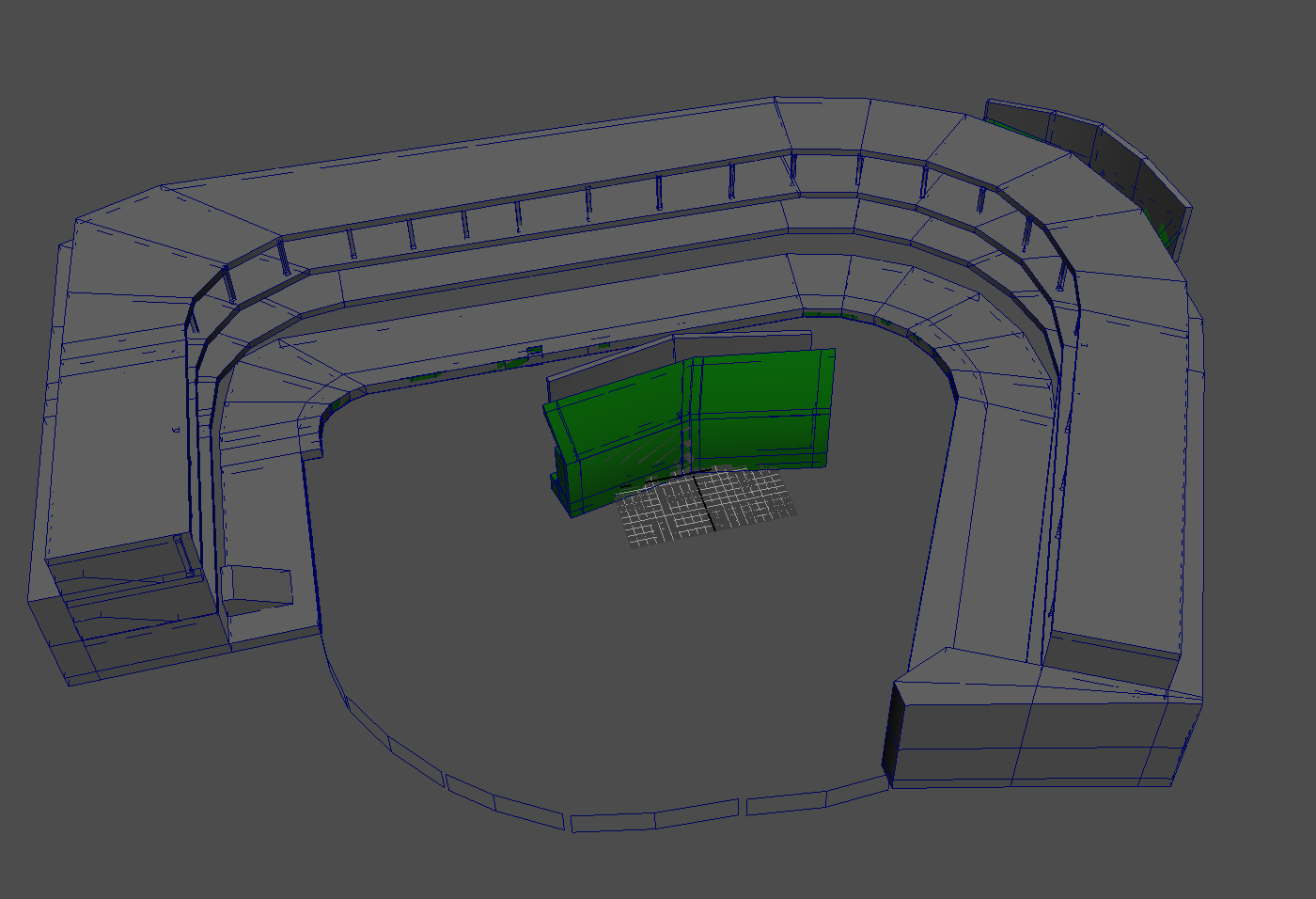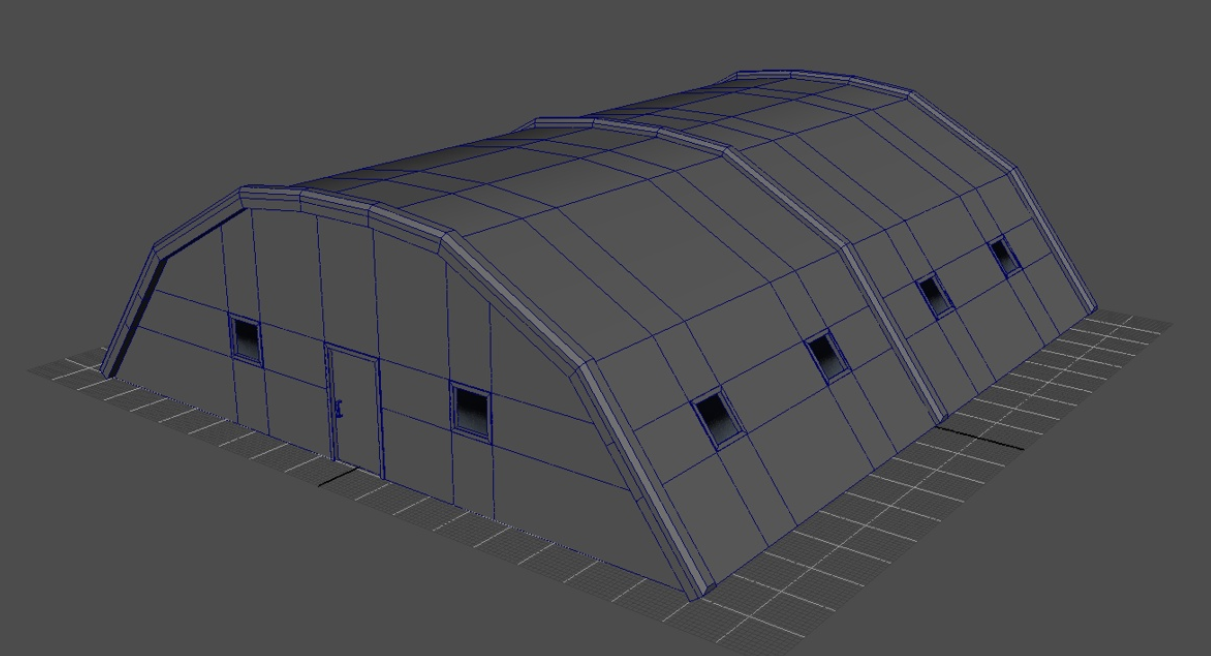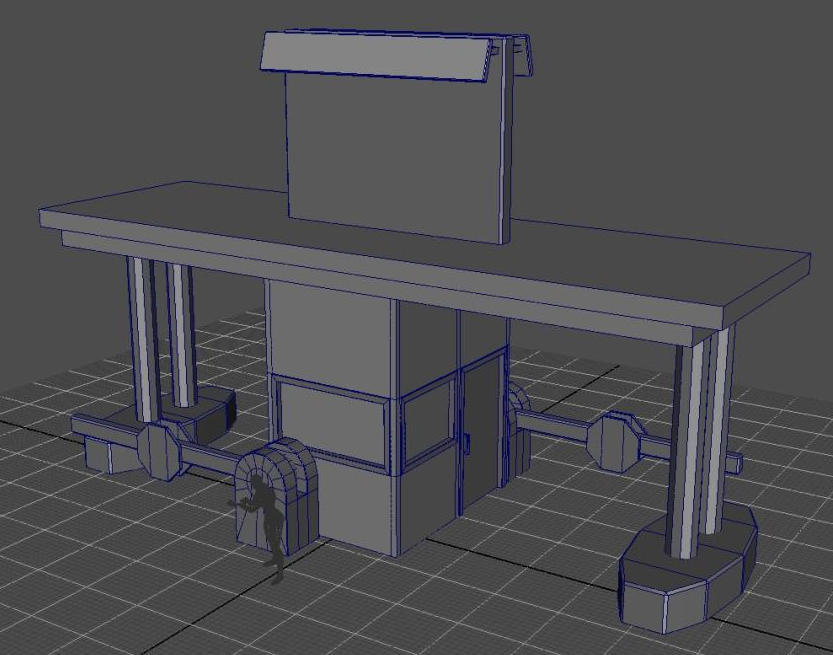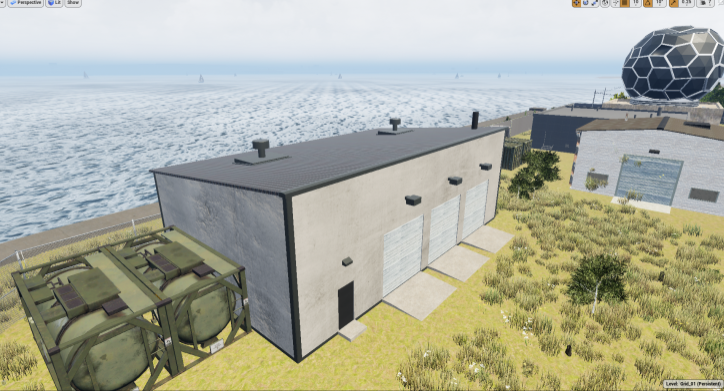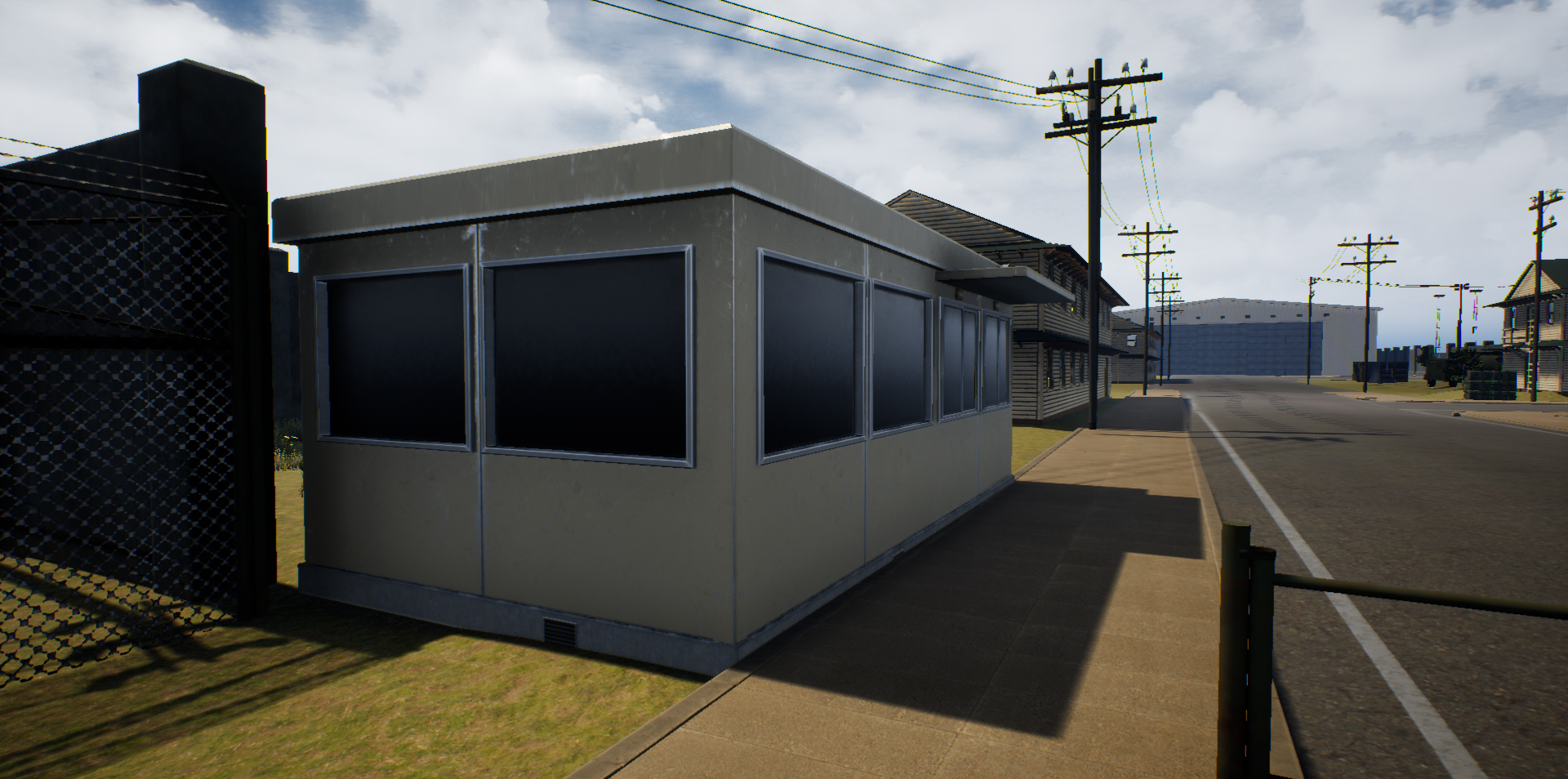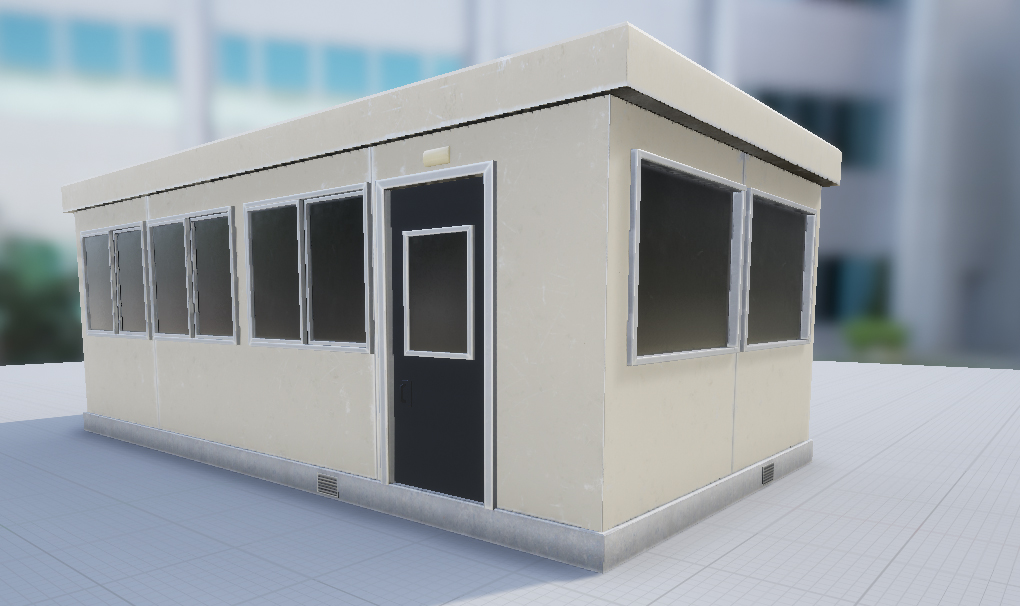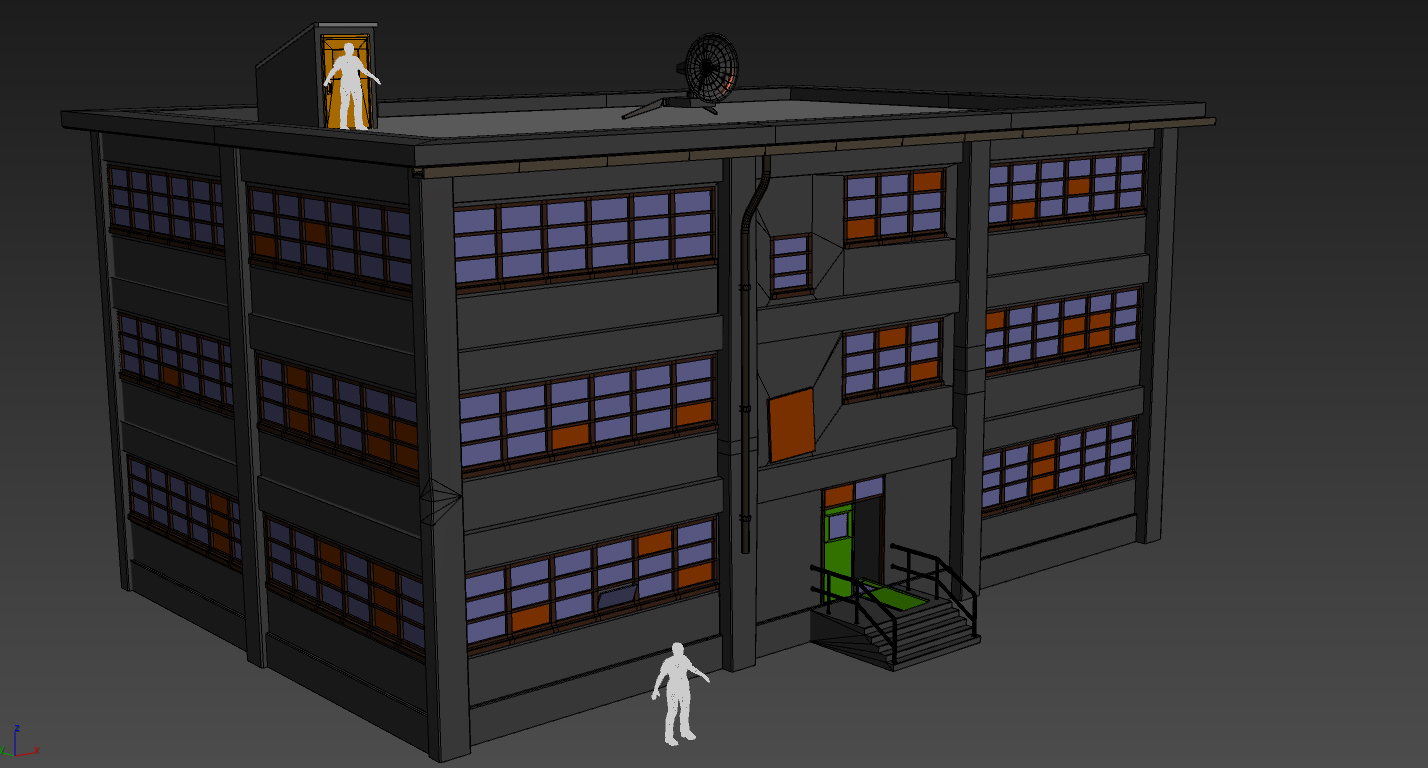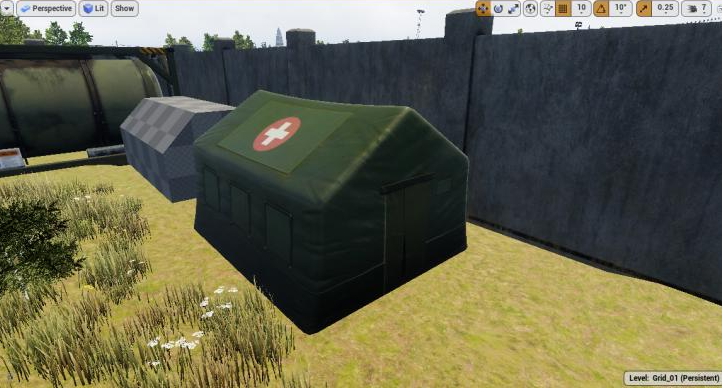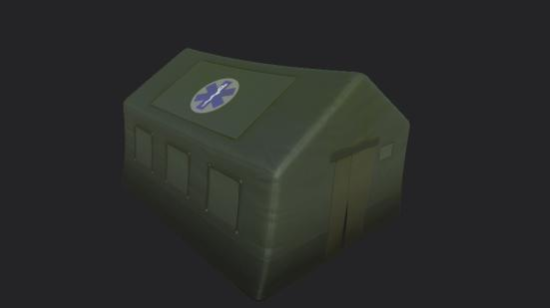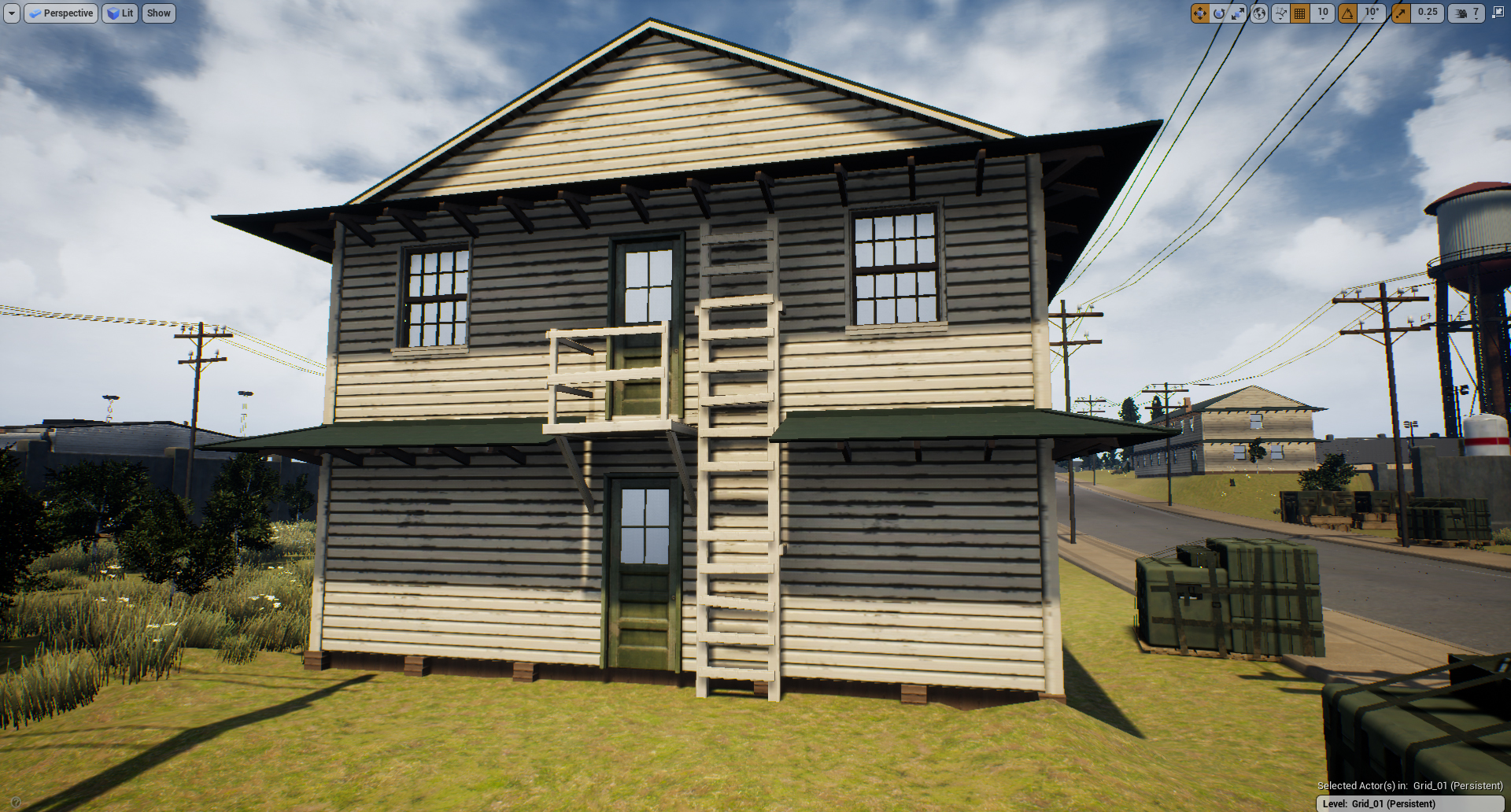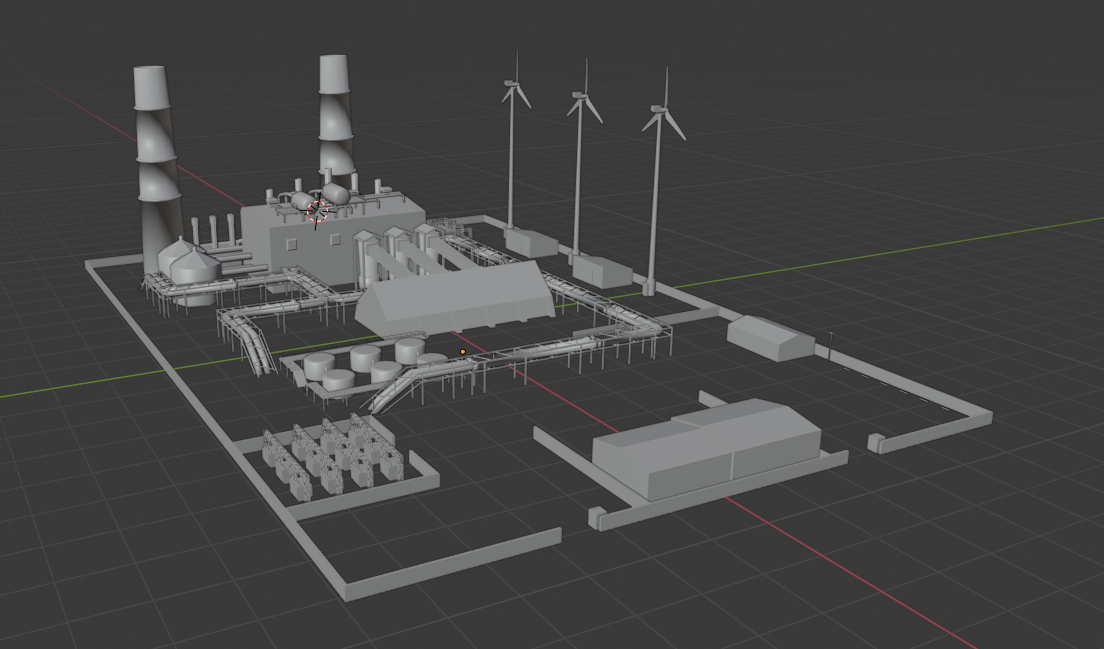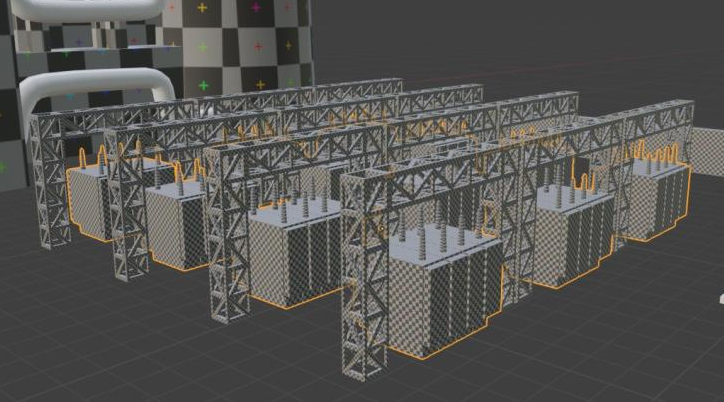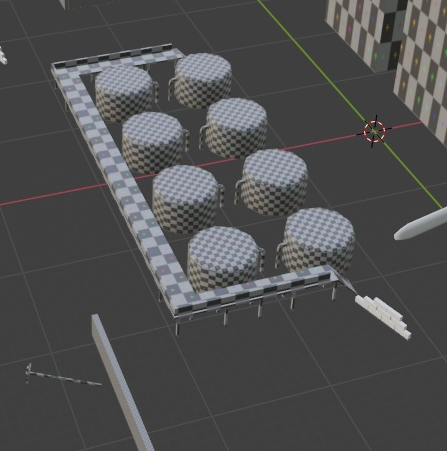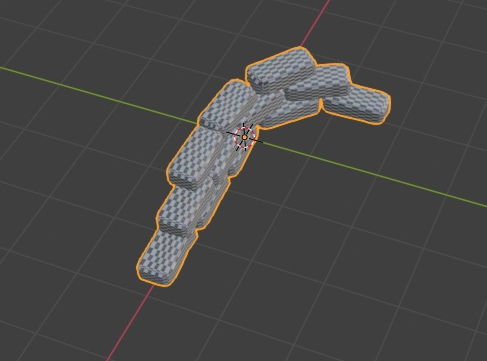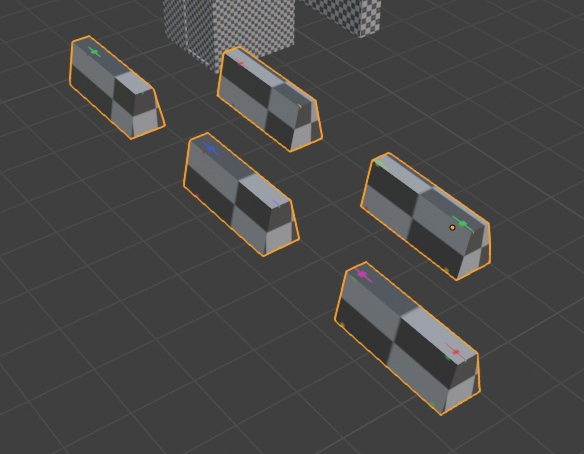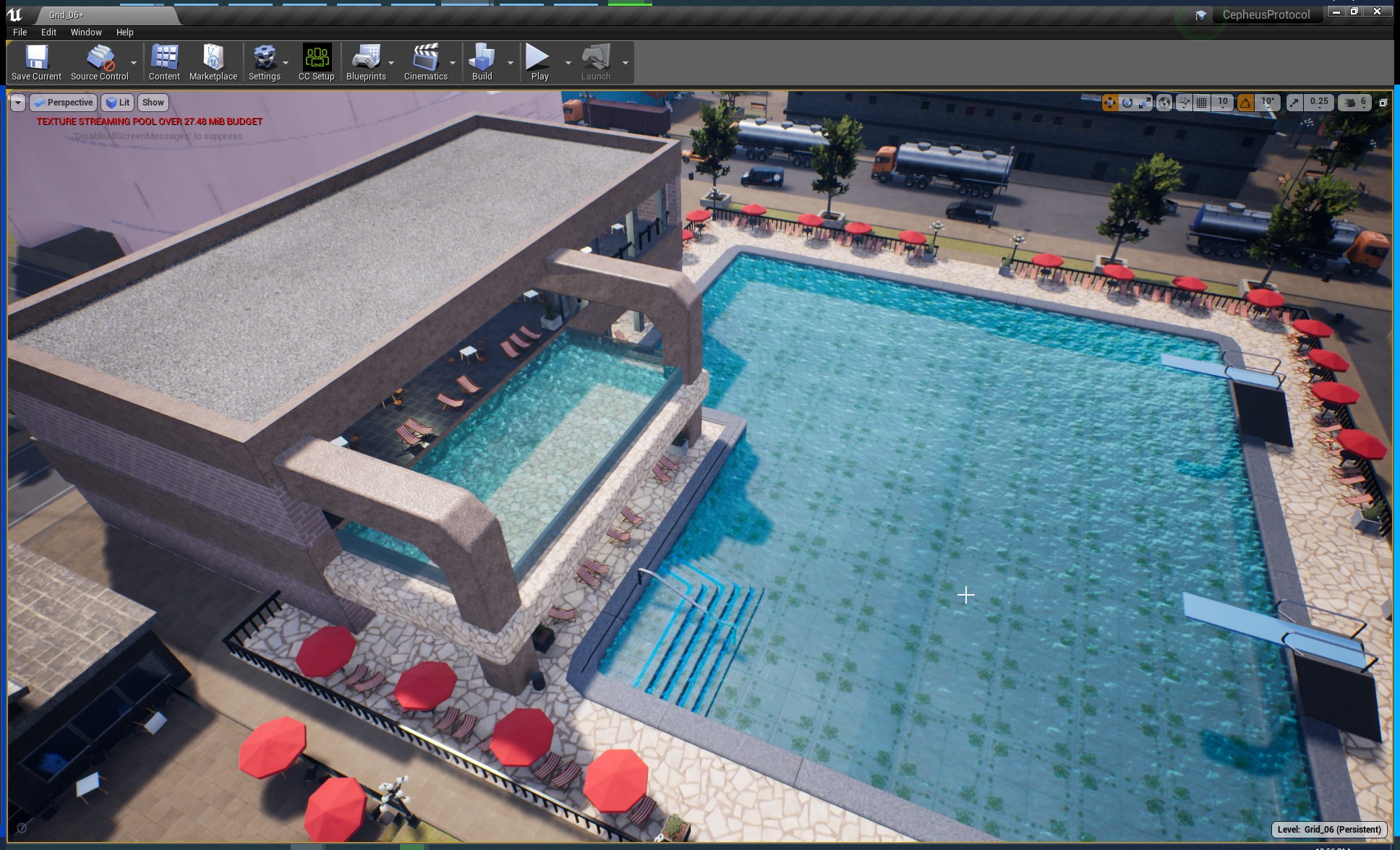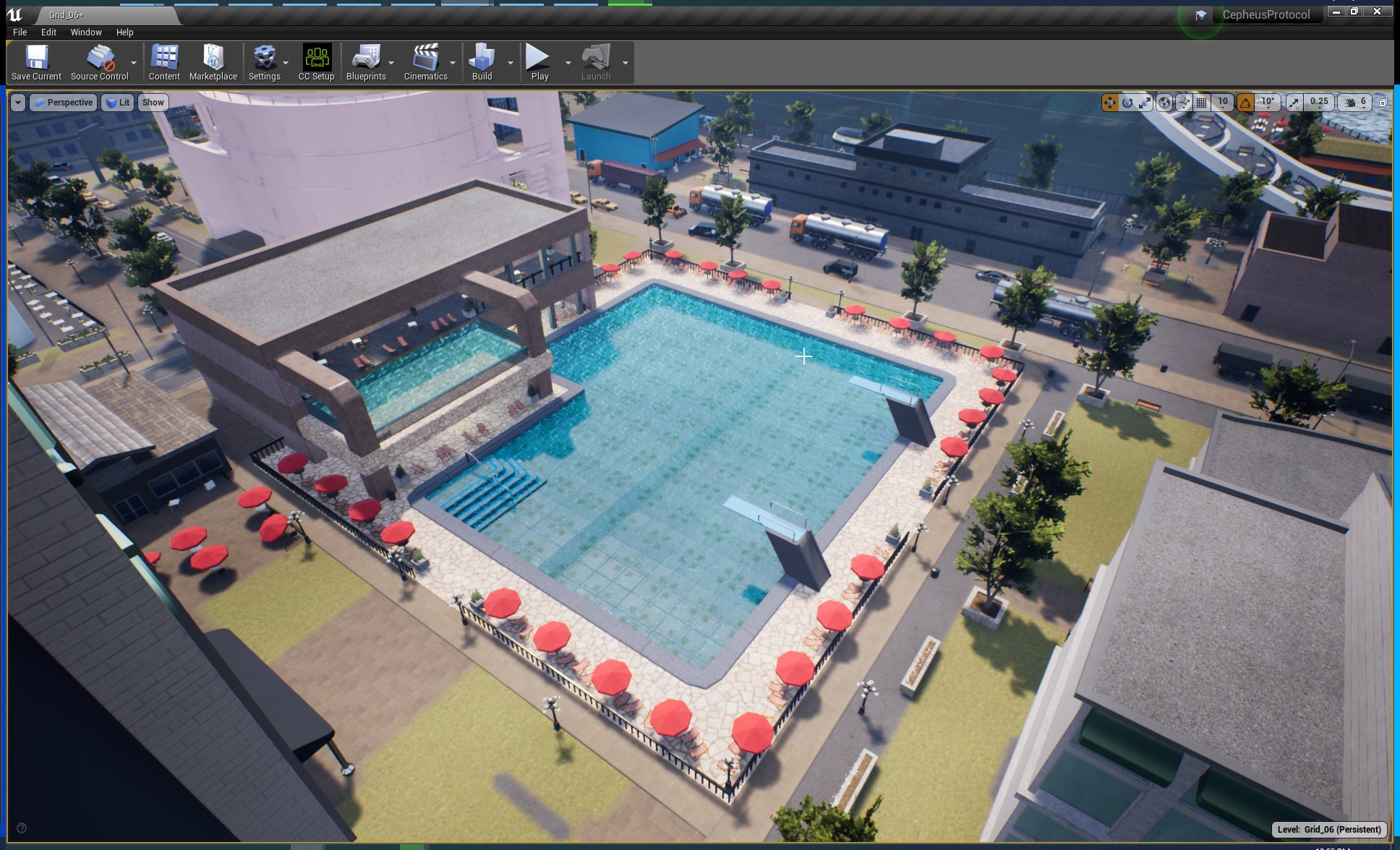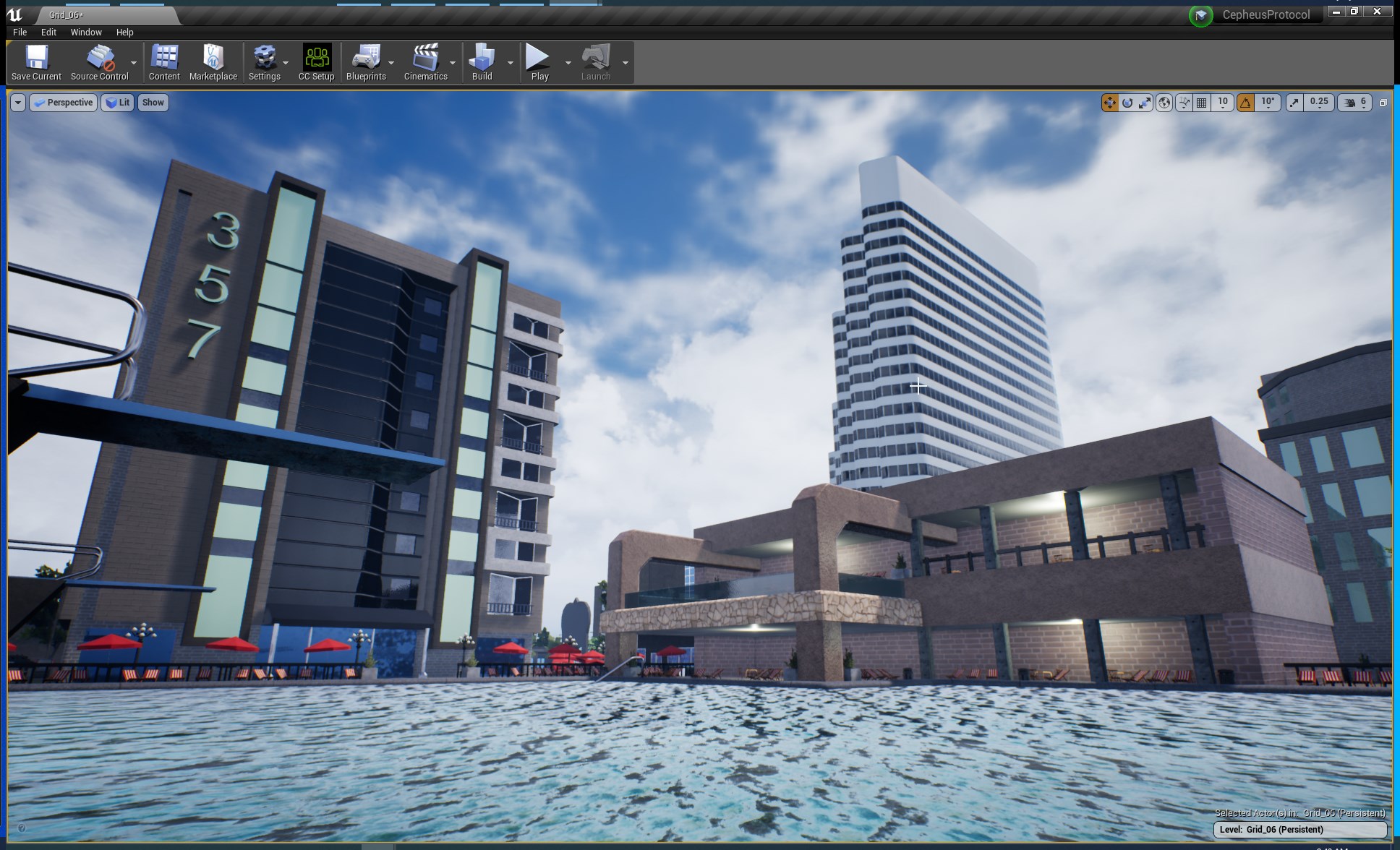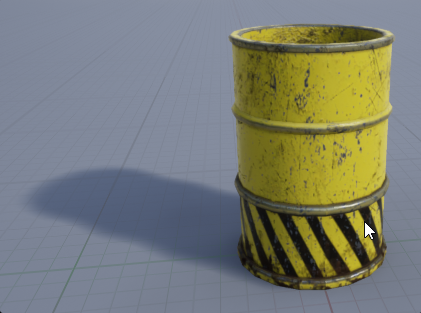 Optimization
We're starting to heavily look into performance and maxing how well the build runs. We want to ensure that everyone can run the game, whether you have a beast of a rig or one that could use some R&R 😉
We're building a rig that will help us run HLODs in order to optimize as much as we can! Here's what we're building it with: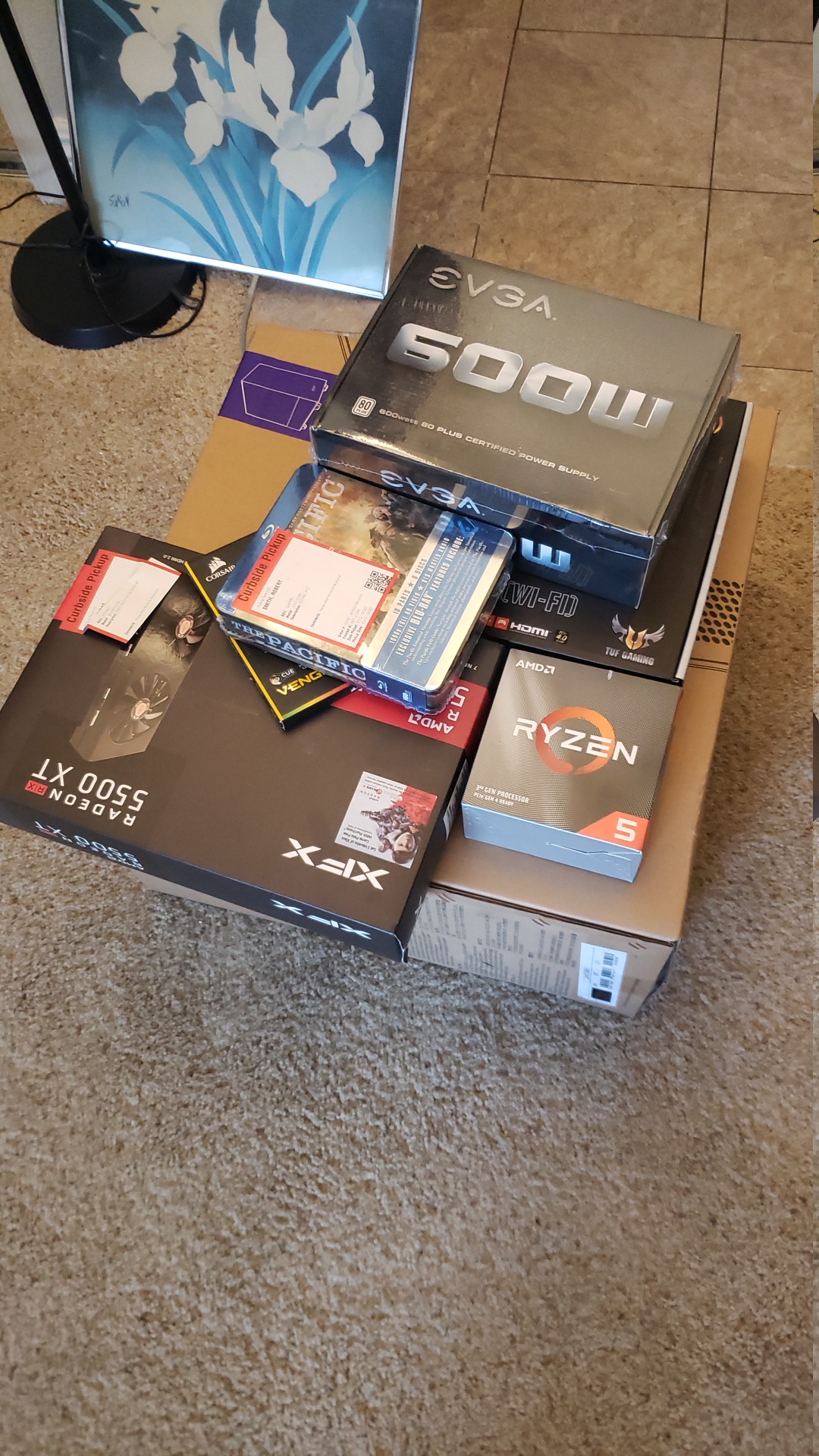 Funny Tidbits!
You made it all the way here! We wanted to show a couple of fun little things that happened this month:
Our best bubble boy impersonation: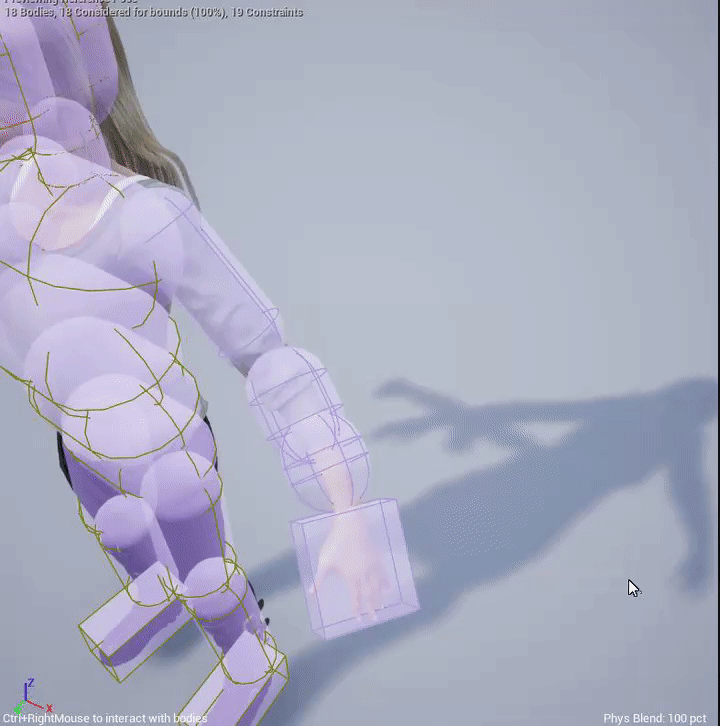 Ummmmm...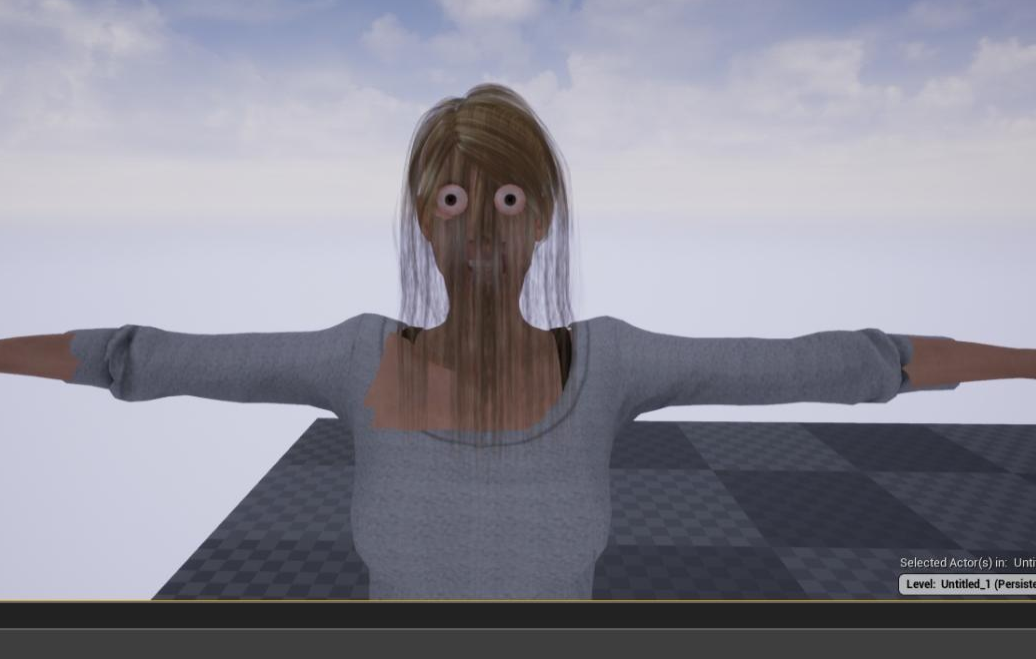 Yikes!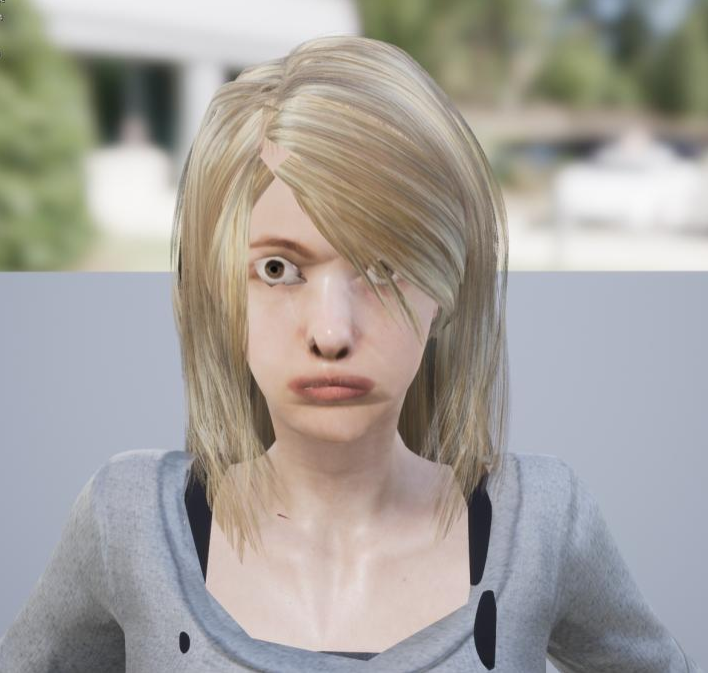 Coming to a concert venue near you, the next big group since the Backstreet Boys!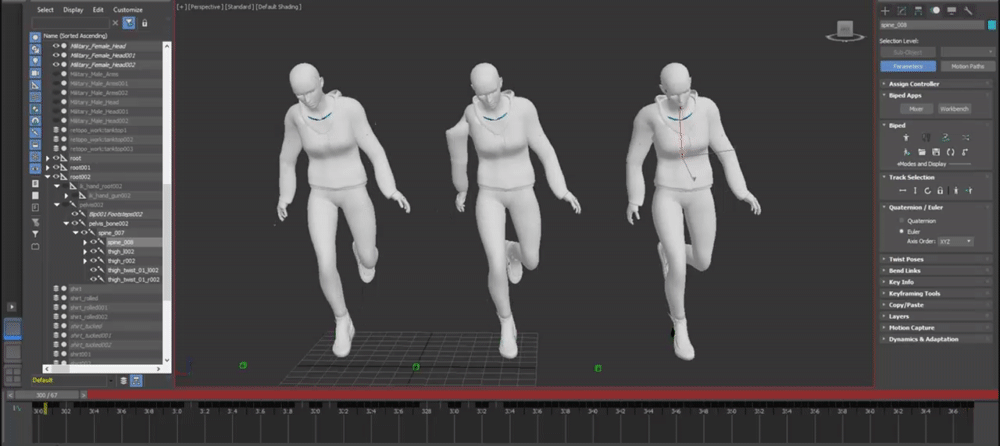 Just kill it with fire!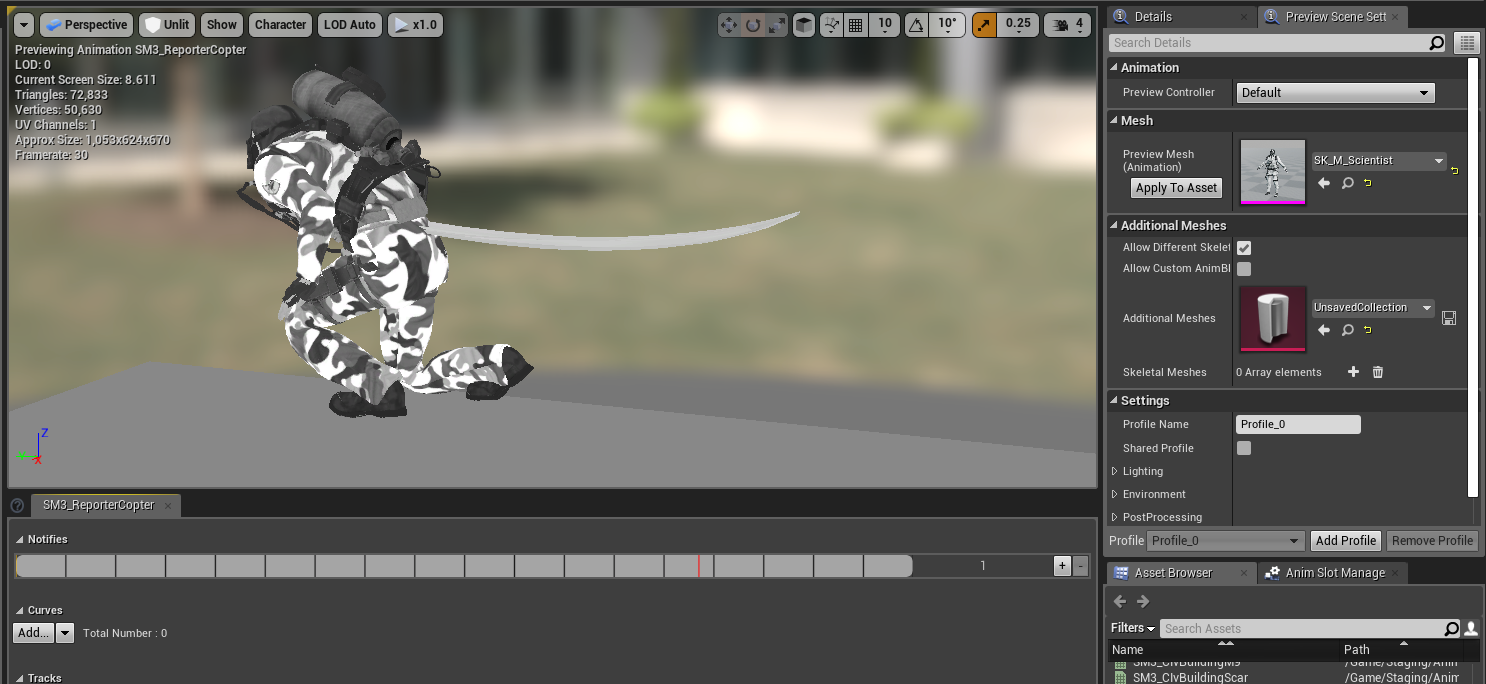 Hold on!...Woops!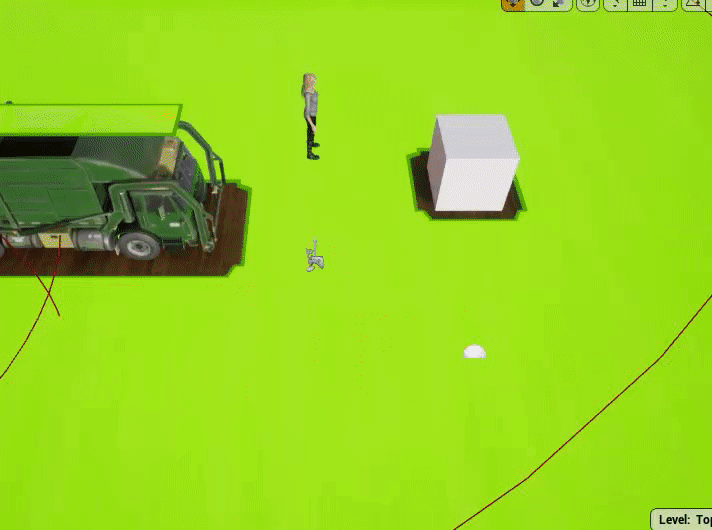 ---
Recruitment:
We're currently seeking talented individuals in the various roles. It should be noted the project is post launch compensation and we're open to flexible schedules depending on each individual. Please apply with the links below (Please note that roles where you need to show work requires you to provide us with a portfolio or website. Submissions without proof of work will be dismissed).
Questions? Email us here: recruitment@halcyonwinds.com