Forever Interactive prepares for their trip to Gen Con in August. As they do, they have started up a public crowdfunding campaign over at IndieGogo.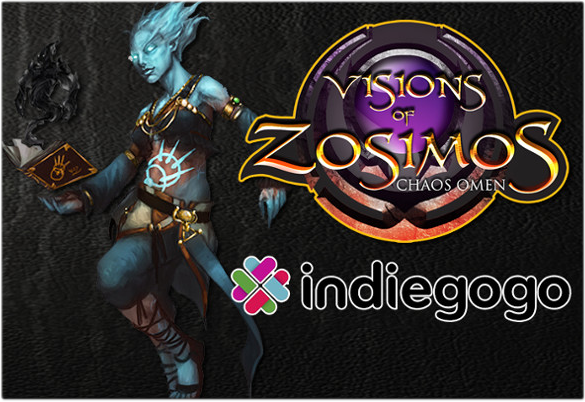 Visions of Zosimos is a unique game that brings together 3d game play worlds and collectable card games into one unique and fun game.
"Visions of Zosimos (VoZ) is an online collectible card game that seamlessly integrates deep tactical turn-based combat in a hex based layout, while harnessing the social aspects of the massively multiplayer online (MMO) genre. VoZ is a PC game for windows based machines, built on the Hero Engine that will utilize a dedicated player client.
A single game session will occur in a 3D board environment and allow each player to engage in direct combat with his or her avatar on the board, as well as play various cards from his or her deck enacting a multitude of effects on game-play. A player achieves victory by defeating all opposing players' avatar(s), and additional game modes are in development which are based on other achievements. We place strategy, balance, and fun at the forefront of our essential tenets of game-play and strive every day to make this a reality within VoZ." ... Read more here!!