We are always working on Violent Sol Worlds and welcome you to follow us for updates either here on IndieDB, or on Steam. We regularly update everyone on the progress of the game and gladly answer any questions and take any feedback the community has.
The past two weeks have been filled with a lot of work to get cars back in the game and a lot more. Here is the list of the major points.
We unified the creation of all things in the world into one factory call. So now everything is created in the same way making life much easier.
We got the car back in the game. In this image you can even see the debug view of an interaction point on the car where you can get in it.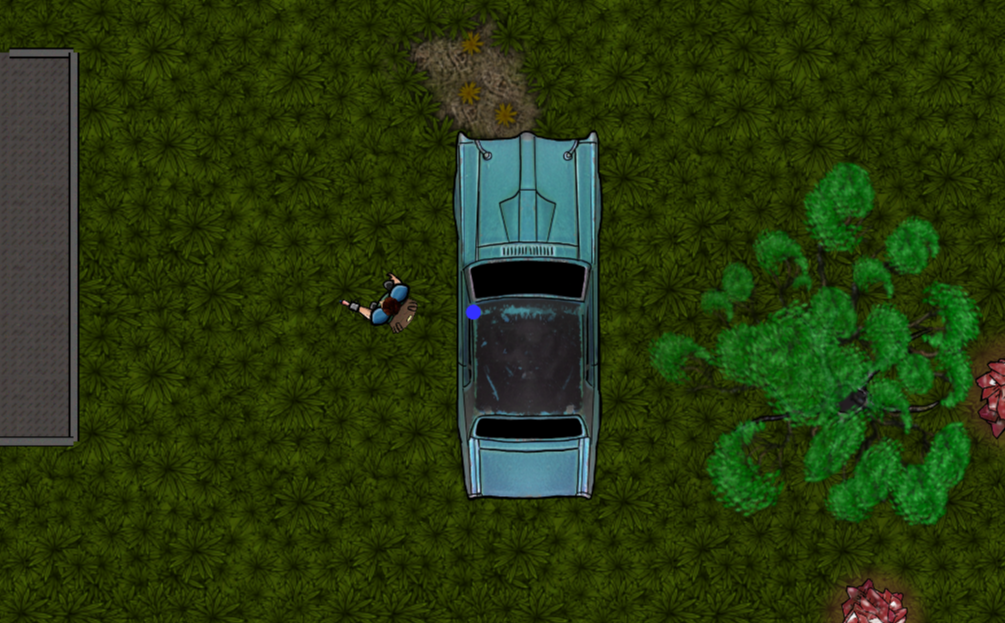 We took our existing interaction system and tossed it in the trash. We constructed a new one from the ground up that is simpler and takes into account the types of interactions we want in the future of the game, like getting into specific doors of a car.
We have been running into a lot of math problems with the large world. Turns out computers have some rather limiting factors on sizes of floating points. :) We used to have the camera move through the world, now the world moves around the camera and everything is relative to the camera at 0,0 in space. This cleared up nearly everything that was making the game go "strange" at large distances from the origin.
Plugged in a laser flying noise
Biome Design! We are getting closer to actually getting our three starting biomes in the the game.
Mod testing is fun. A developer made trees fly at the player like a horror movie. Here is a small clip from what they made using our C# api.
Thank you for supporting Violent Sol Worlds! Please come check out the homepage for more story behind the games universe.