Progress Report-
The Code
We have made large jumps forward in our final code base. We are quickly moving from Proof Of Concept phase to the final game. What we've put together in our first major builds is a ton of back-end code that facilitates a massive amount of communication and mod-ability.
The idea is to have the game foundation to be solid and have the potential to keep adding to it for many, many, years. Our testing on our design has gone well so far and we have jumped many hurdles. We currently have a great foundation for the nearly infinite amount of planet you get to explore. Plus we have the ability to transition between outside to inside complex structures under full testing by our development team.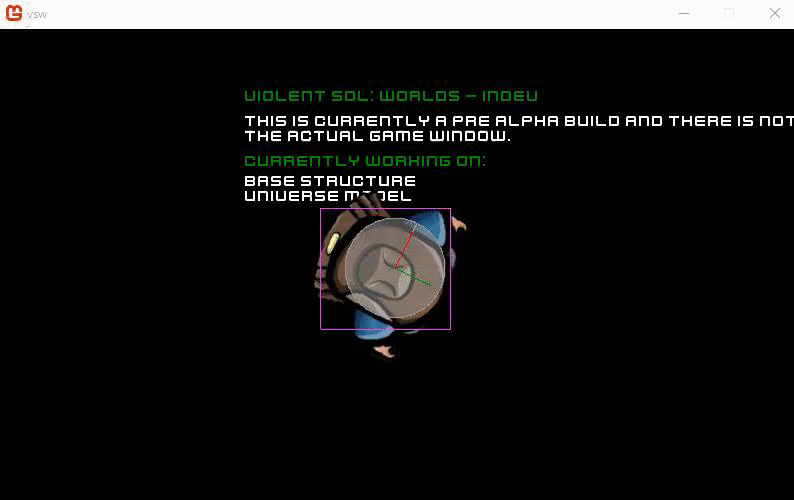 In the animation above you see a simple test of an entity moving then colliding with another entity that contains a map transition back to the starting position. Think stairs or doorway to a large building. This allows for us to interact with an object in the world and make that cause a transition to another location or map entirely. Imagine having a terminal that is attached to security cameras, or simply choosing which level to go to in an elevator. Stay tuned for more updates on this as our testing of our foundation code continues.
Greenlight
Our Greenlight is going well, but we can use your help. If you have not given us a vote please do, every one counts. Also we could use your help in spreading the word about our Greenlight campaign take some time and tell somebody about it, use Twitter, Facebook, or good old fashion water cooler talk at work. Everything helps promote this game to becoming a reality.
KickStarter
Our KickStarter is doing well mathematically, just not with total number of backers yet. We are lacking the traffic needed to push this to success. We are confident with your help to promote this page it can still be fully funded. We need you to help spread the word to your friends. With this KickStarter the road to bringing the game to you is much easier. Take some time today and mention us on Twitter, Facebook, or grab somebody and tell them to check it out.
The Universe: C-10 Colony Ship
Colonizing deep space is a complicated process. To setup a colony, you not only have to get people to the location without incident, you also have to setup the infrastructure to maintain them over time while they set roots and grow into a self sufficient settlement.
To do this the Avrio corporation developed the C-10 class colony ship. It is equipped with the latest in cryogenic chambers and drone technology to allow for safe and reliable passage to the outer rim. This is the ship that will be taking you to settle on your new home.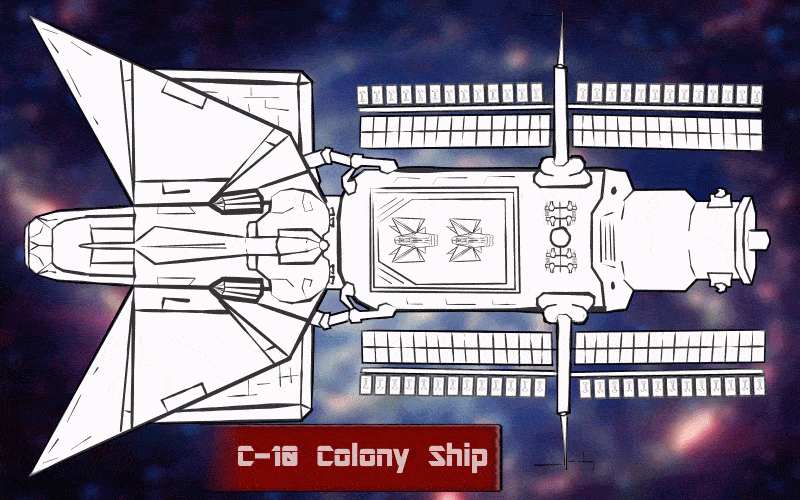 Read more about the C-10 colony ship that will be dropping you off on your new home planet here. Plus check out the time-lapse video of the drawing of this large spacecraft.
This is an exciting time for Violent Sol Worlds as we quickly advance to Alpha stage. Thanks for all your support and don't forget to check out the rest of the Violent Sol Worlds network here.