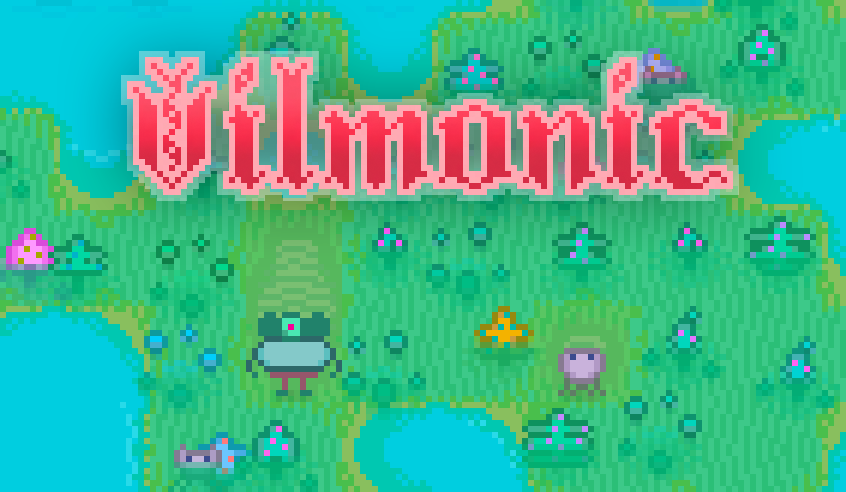 Vilmonic, an evolution and life simulator sandbox game is now on Steam Early Access.
Vilmonic takes place in a lonely distant future where you are the last caretaker of the final few life forms on the planet. It is your goal, as an inhabitant of that world, to create, study and protect the ecosystem and its inhabitants.
Protect each animatroid and fungolite species, analyze their DNA, selectively breed new species, craft tools and buildings, dig rivers and make new islands, find ancient tech, and fend off the mindless haywire zombitons...
Vilmonic's open ended sandbox gameplay supports multiple play styles. Dive in and manipulate every aspect of the world or just sit back and watch it all grow. Aggressively control the haywire zombitons or try to exist with them in harmony. Pave the land in asphalt and garden plots or let it evolve more naturally. Every new game you start is unique.
There is a complex genetics and evolution system behind the scenes, and all of the life forms in the game are procedurally generated based on their DNA. Their morphology and physiology and behavior all are controlled by their genes which are passed on to their offspring with varying amounts of mutation.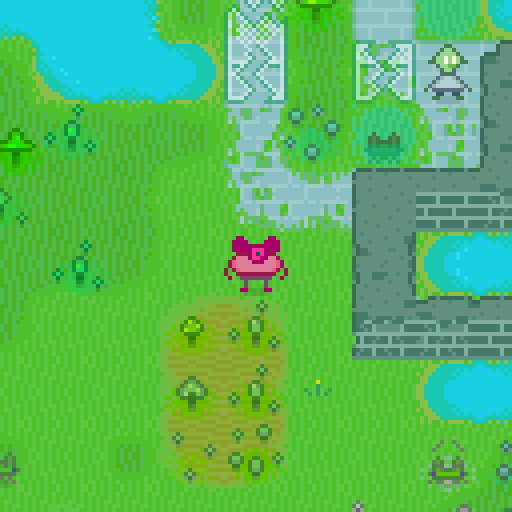 Vilmonic is a true evolution simulator. That means that the only way to steer the evolution of your life forms is through natural and artificial selection. You need to either selectively breed the creatures that have traits you want, or manipulate the environment to force your creatures to adapt through natural selection.
This can be fairly complex and challenging. You can speed up the process by spreading toxic waste around (to increase mutation rates) or by crafting and drinking cola (to speed up time).
Vilmonic's balance of complex evolutionary genetics, sandbox crafting, and ultra-cute pixel art make it a great game for players of all ages and any skill level.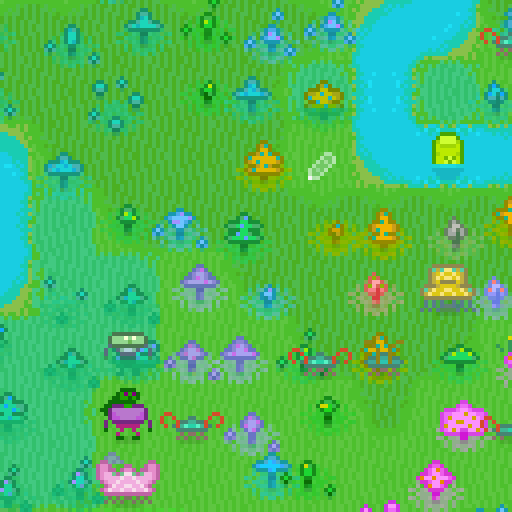 Features
A living, breathing world with procedurally generated evolving life forms that have their own unique genetic code, morphology, physiology, and behavior.
An ever-growing list of craftable structures and tools, each with a subtle and not-so-subtle impact on the world.
Treasure hunting - dig up useful and not-so-useful items from the ancient past.
No omniscient control, everything exists within the world. To increase the mutation rate, uncover radioactive waste. To speed up the simulation, drink sugary beverages.
Mellow, slow paced game play.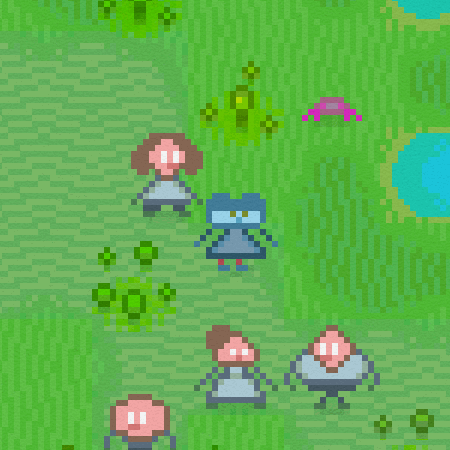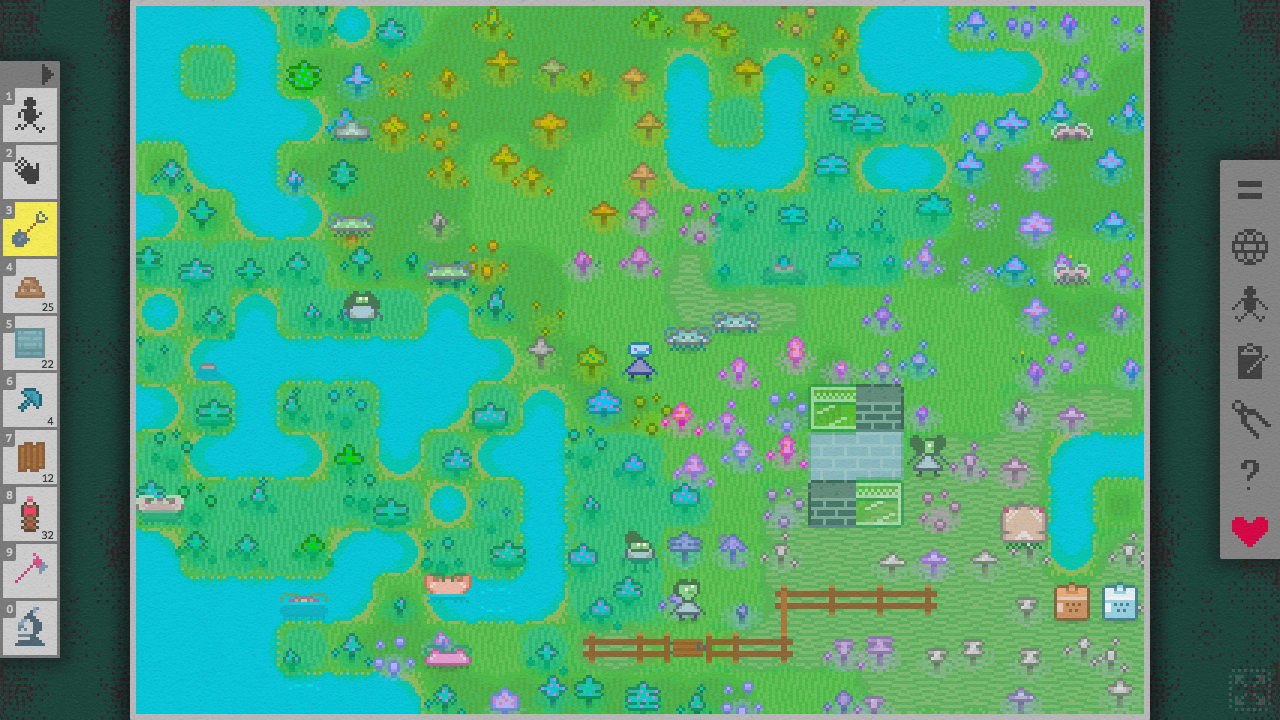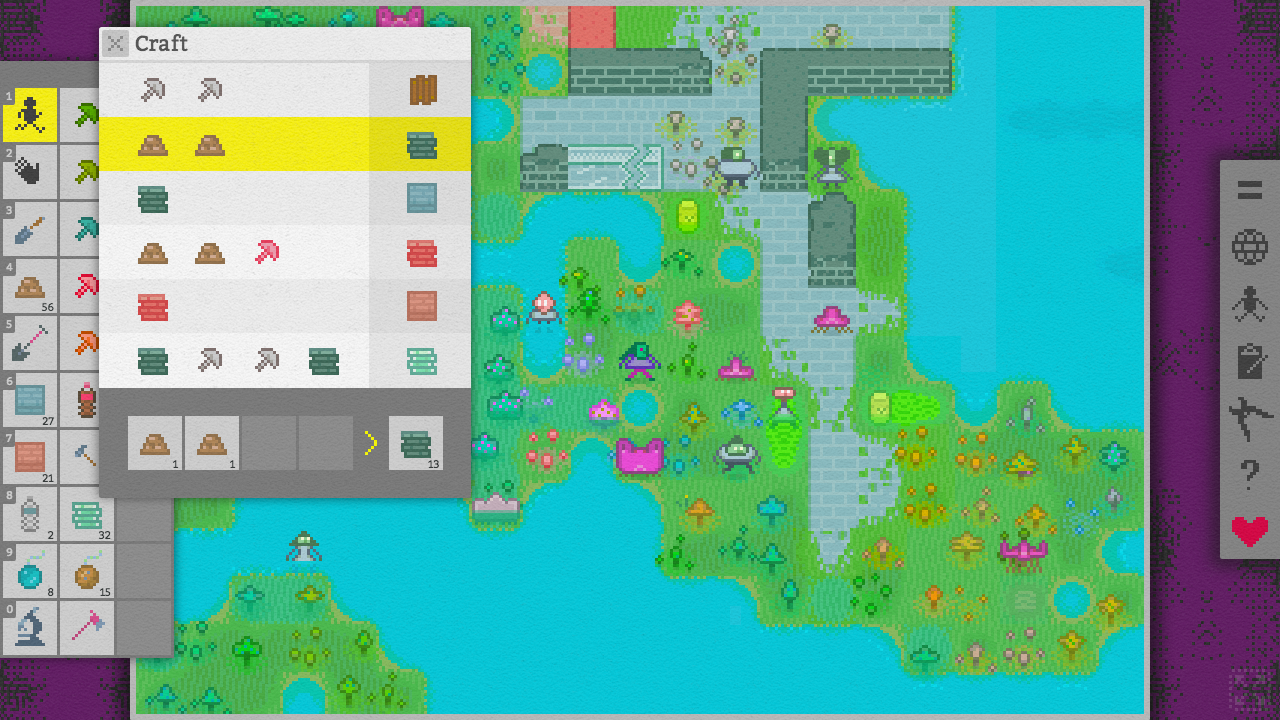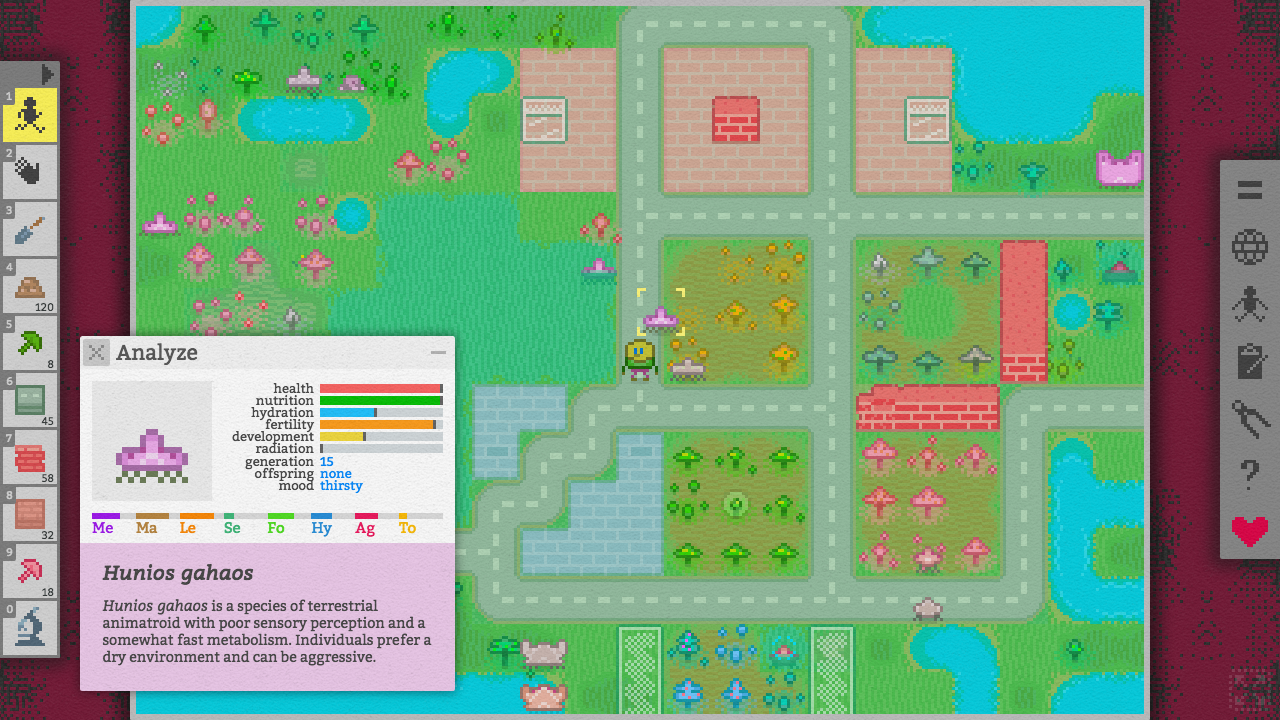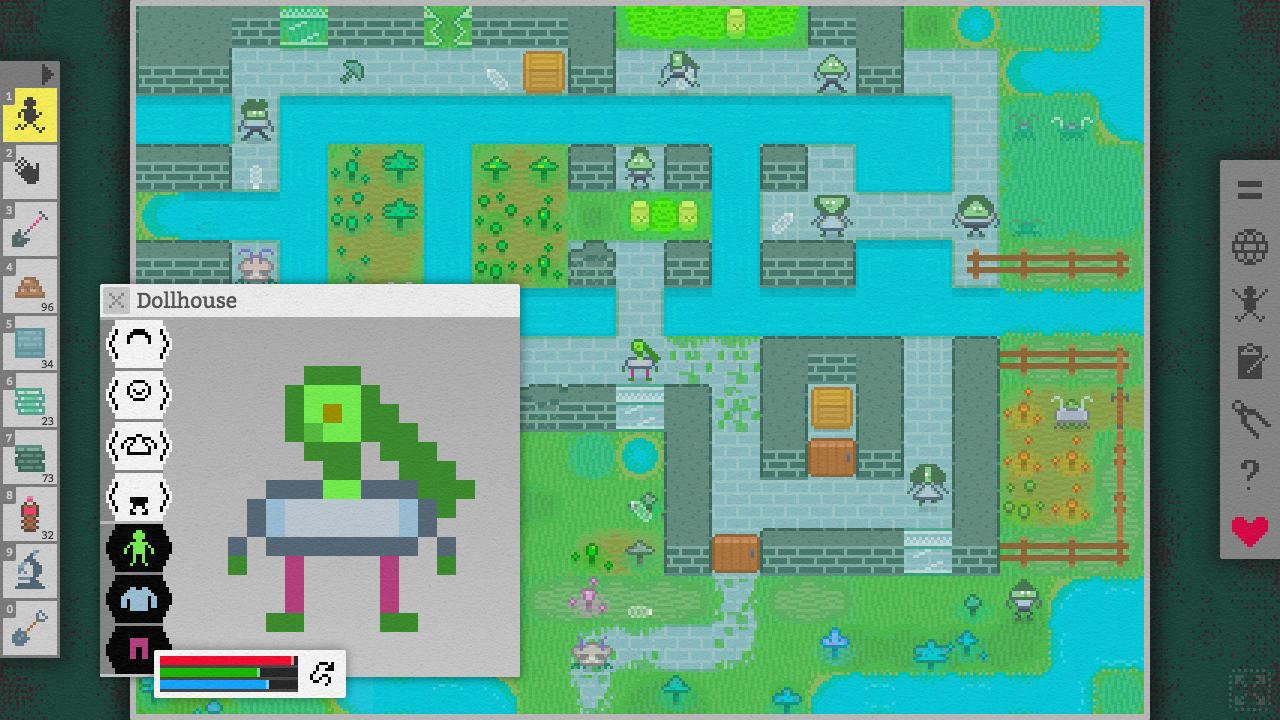 Bludgeonsoft a one-person game studio located in Oakland California.
bludgeonsoft.org
Follow Bludgeonsoft on twitter: @bludgeonsoft