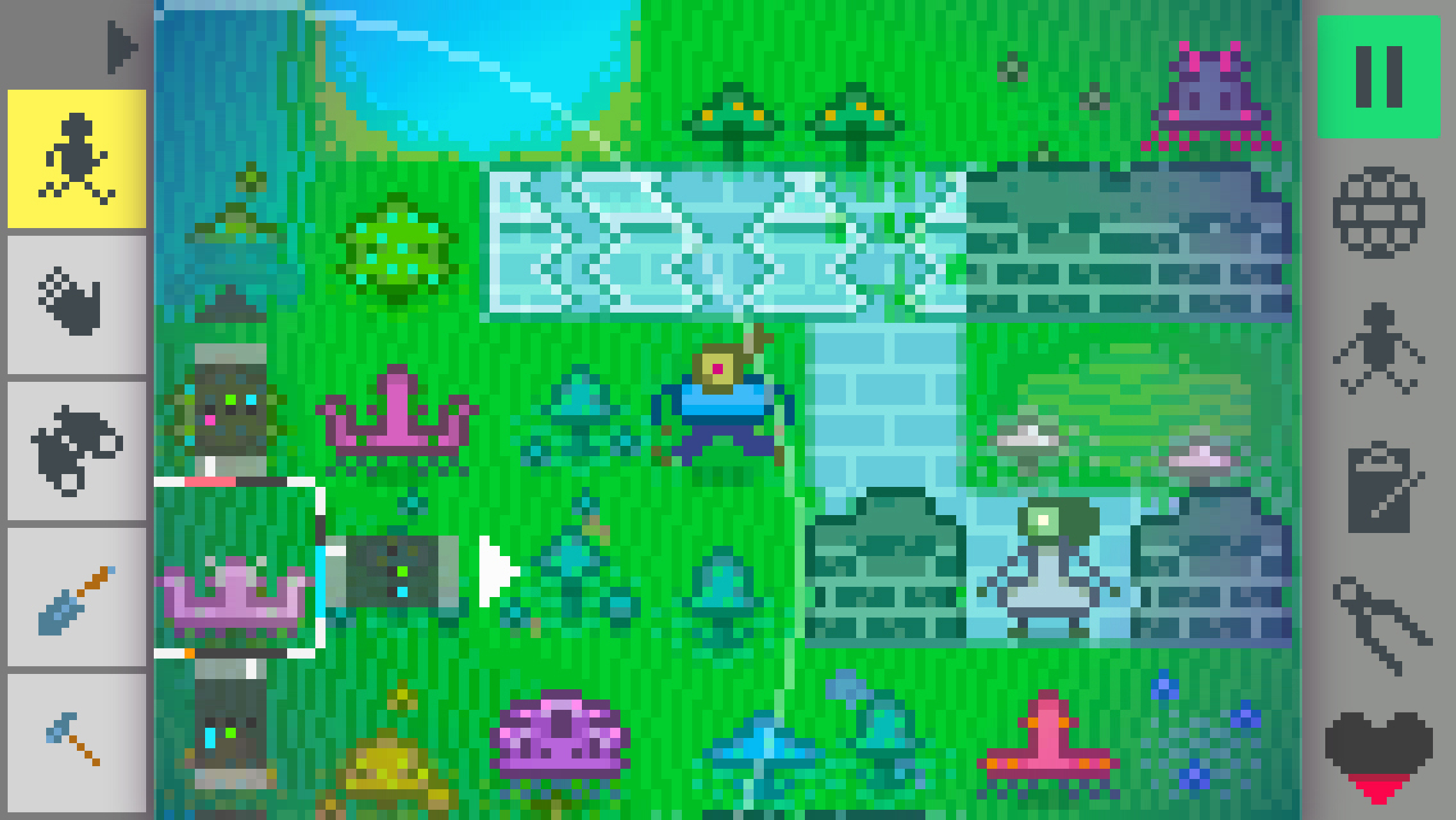 Artificial life and evolution sim Vilmonic is now available free-to-play on phones and tablets!

Protect and breed unique pixel-art life forms whose pixels and color have meaning. Experiment with natural and artificial selection. Craft tools, construct buildings and change the environment.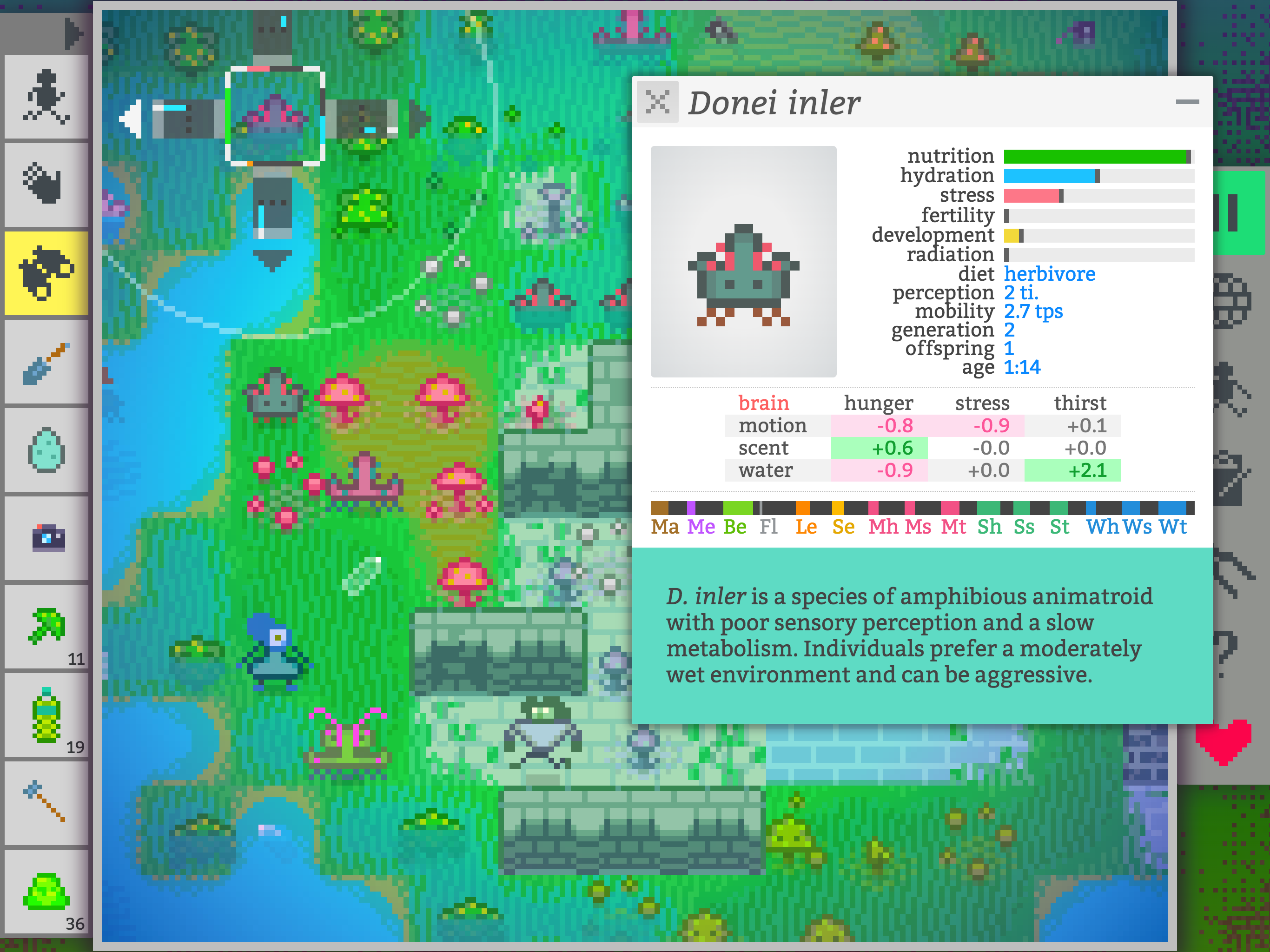 Evolving genetic code generates each creature's morphology.
A creature's morphology is the shape & pixel count of each organ in its pixel-art body. Organs are just the sets of different colored pixels.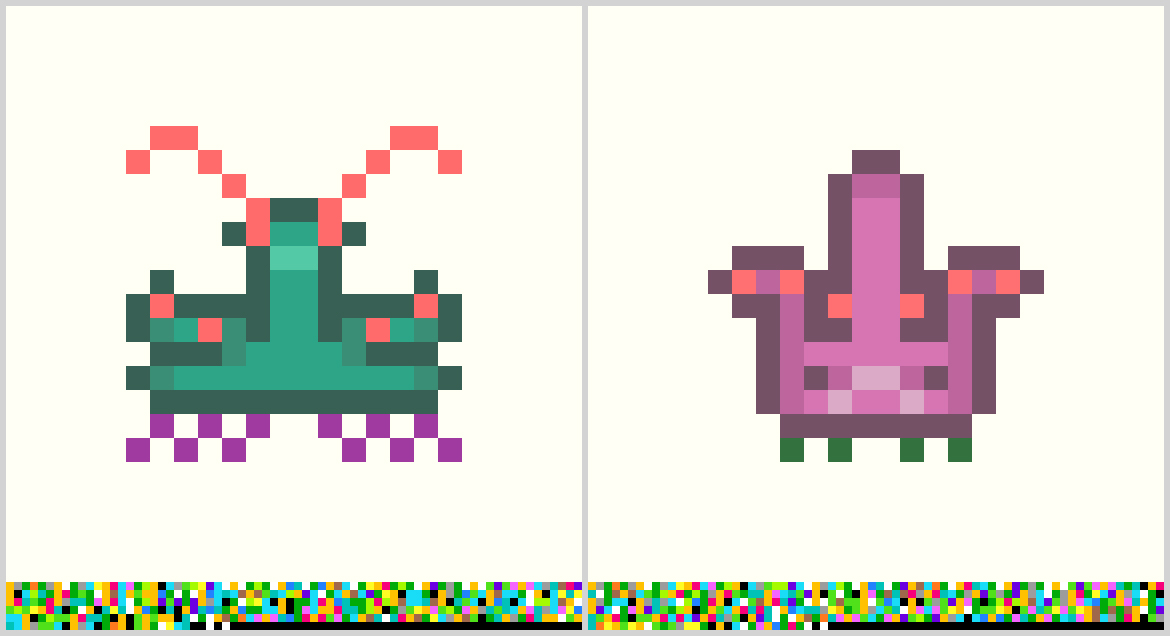 Pixels and body shape determine biological function: hydration, nutrient use, movement, perception.
A creature's morphology defines its physiology. Anims require hydration based on the number of pixels in their bodies. Anims lose hydration based on the number of darker outer pixels, or "skin". So the surface-area-to-body-size ratio is a strong selector for fitness in different environments. Morphology & metabolic rate affect nutrient use in similar ways.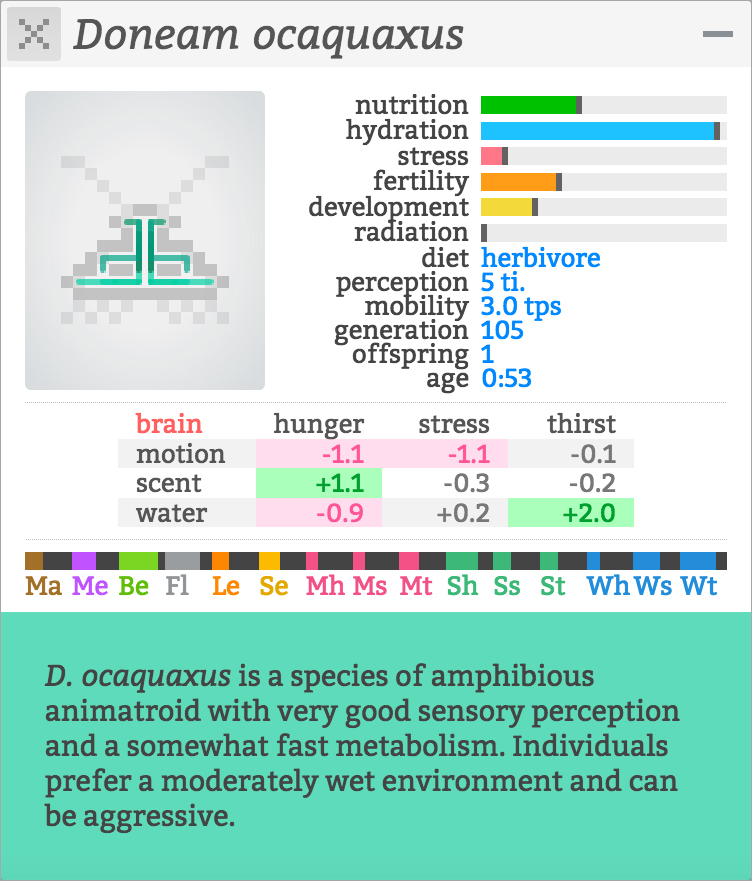 Simple graph-shaped brains create emergent behavior: fear, aggression, attraction, migration.
Behavior in Vilmonic is emergent, not programmed in. Observed aggression is purely the result of rules in a creature's simple brain, compelling it to move in a direction based on internal and external sensors. Mutations in the genes that encode those rules will change behavior, affecting that creature's fitness to survive.
Natural selection and breeding are the only way to evolve your life forms - unless you "cheat" with genetic engineering.
Your animatroids and fungols will evolve over many generations into new species, with morphology, physiology and behavior tuned their specific environments.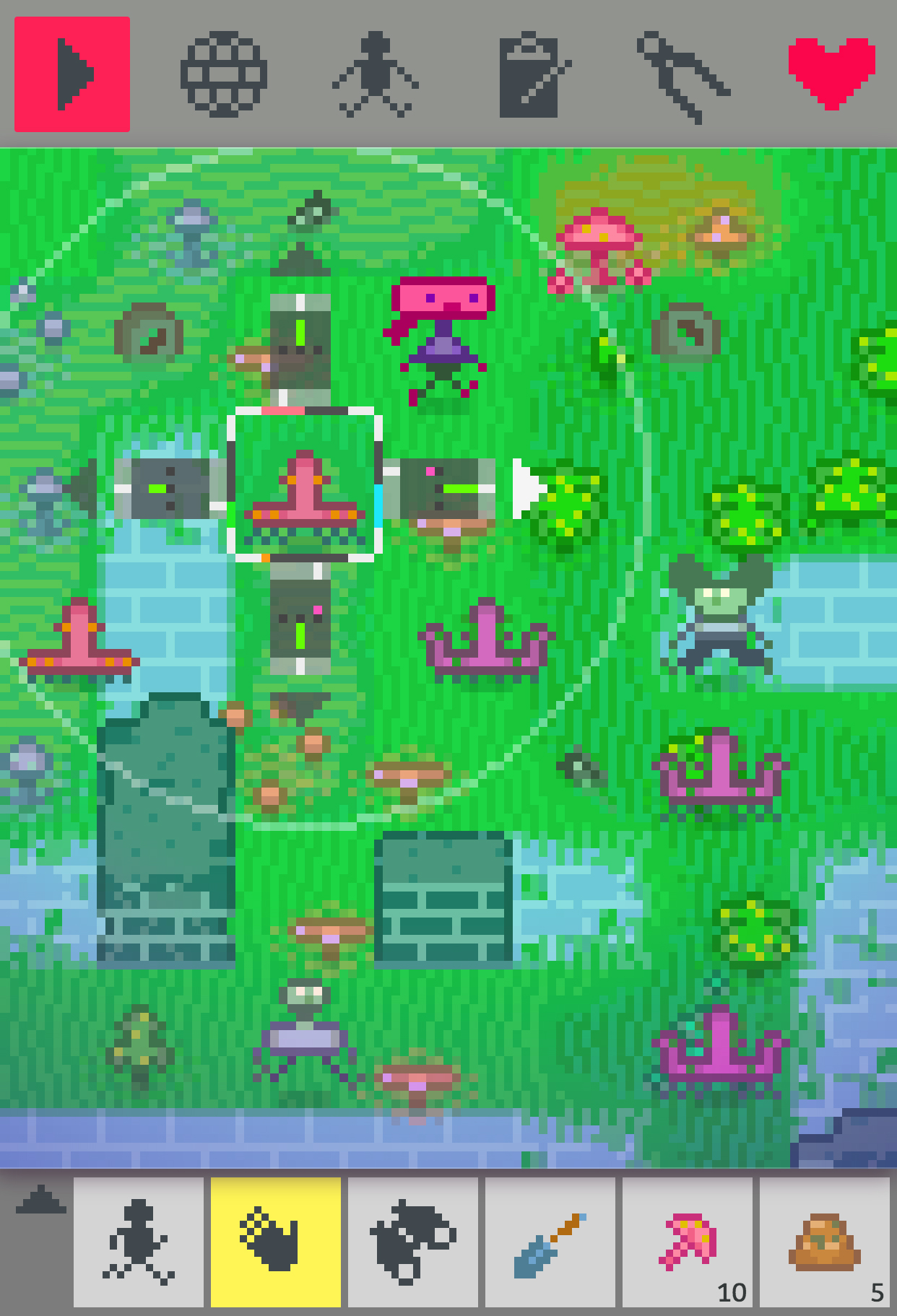 Don't be fooled by the SUPER CUTE look, Vilmonic is a deep and complex ARTIFICIAL LIFE SIMULATOR! Use observation and experimentation to balance the ecosystem of your living virtual world. Bring life back from the brink of extinction.
Vilmonic is OUT NOW free-to-play on iOS and Android!
App Store
Apps.apple.com
Google Play Store
Play.google.com
Steam for Windows, macOS, Linux
Store.steampowered.com
Join the Discord server
Discord.gg
For more info visit
Vilmonic.com