Hi everybody,

Update V1.04 is now available for Vigilantes, the crime-themed turn-based tactical RPG for PC. The update focuses on new content (perks, weapons and utility items), improves balance and puts a number of minor bugs to rest. The update also provides better information on which character's skills will be used in a given situation.

Thank you for your continued support for Vigilantes, your feedback and help with tracking down the last couple of bugs – without your support and help, these updates wouldn't be possible!

To celebrate the launch of the most recent update, Vigilantes is currently discounted by 20% on Steam and direct from the developer.
Have a good weekend!
Daithi
With four new perks, Vigilantes now has a whopping total of 72 perks!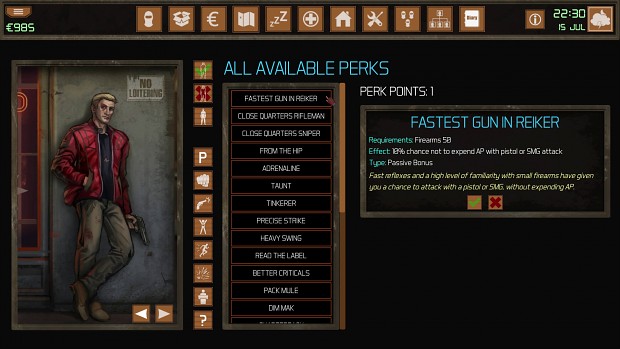 New Perk: Momentum - Gain +1AP for defeating an enemy, with a 20% of gaining an additional AP
New Perk: Engineer – This character contributes twice as much to crafting and repairs, and contributes the same amount of work as two characters when building a facility.
New Perk: Utility Belt - Increases critical chance by 3% for each utility slot, regardless if an item is equipped in it
New Perk: Preventive Medicine - Reduces received damage converted to Max HP damage from 25% to 15%
Seven new items and 3 new crafting options!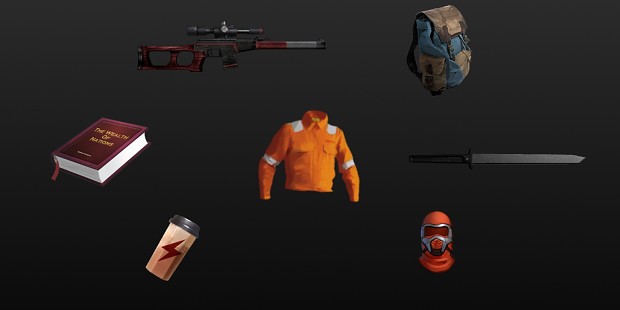 Utility Item: The Wealth of Nations - Increases sell price by 5%, decreases buy price by 5%
Utility Item: Flame Resistant Clothing - Resist 100% of fire damage!
Utility Item: Protein Shake - Prowess +1
Utility Item: Armoured Ski Mask MK II - Reduces chance of being critically hit by 75%
Utility Item: Backpack MK II - Increases max carry weight by 15 lbs
New Weapons: Eurocorp Artemis+, Tactical Katana
New Crafting Recipes: Eurocorp Artemis+, Armoured Ski Mask MK II, Backpack MK II
Balance, Information & Improvements
Added information to the character section of the help screen to explain which character's skills are used in different situations
Pack mule perk now increases max carry weight by 22lbs (was 15)
Changed layout of Nightclub map, so all enemies don't start with line of sight to the player team
Mafia boss will now drop loot, regardless if you fight him or not
Rain SFX can now be disabled
Bugs & Text Errors
Fixed armour disappearing if the player crafted multiple armours in one go, then filtered by item type armour, and equipped one of the armours. (Nikopol)
Fixed an issue preventing the highest team trade skill being used to determine trade prices. (Brasidas)
Fixed the Instinct Tooltip incorrectly claiming that Instinct affects Trade Skill (RickyIcky)
Fixed typo in Friendly Fire perk and in interrogations. (Nikopol)
Fixed a number of text errors. (liessahl)
Fixed a number of tooltips not being hidden when the mouse exits the tooltip object (Brasidas)