Hi everybody,

Update V1.06 is now available for Vigilantes, the crime-themed turn-based tactical RPG for PC. The update focuses on new content (perks, weapons, utility items & story content) and puts a number of minor bugs to rest. This is the sixth and likely final update for Vigilantes, meaning it is now in its final and definitive state.

Thank you for your continued support for Vigilantes, your feedback and help with tracking down the last couple of bugs – without your support and help, these updates wouldn't be possible!

To celebrate the launch of the most recent update, Vigilantes is currently discounted by 40% on Steam and direct from the developer.
Have a good weekend!
With Five new perks, Vigilantes now has over 80 perks!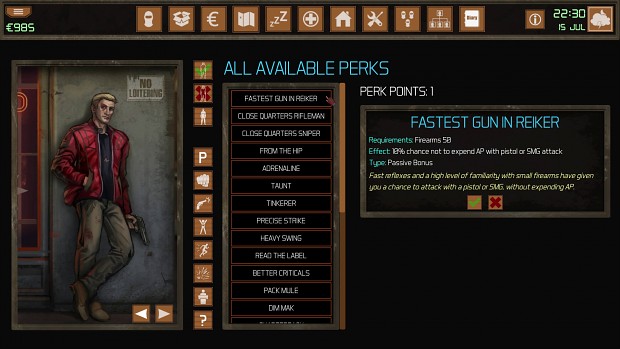 Perk: Float Like A Bee - Increases armour class by 6, if no firearm or melee weapon is equipped
Perk: Underworld Nemesis - Demoralises up to 3 enemies at the start of combat, reducing their AP and initiative
Perk: Mobility Drills - Increases move AP by 1 for entire team
Perk: Don't Interrupt Me - Reduces chance of triggering an interrupt or attack of opportunity by 8%
Perk: Influential - Doubles the character's area of influence, allowing them to inflict fear and terror on more distant enemies
Five new items, 3 new crafting options & extra newspaper articles detailing your actions!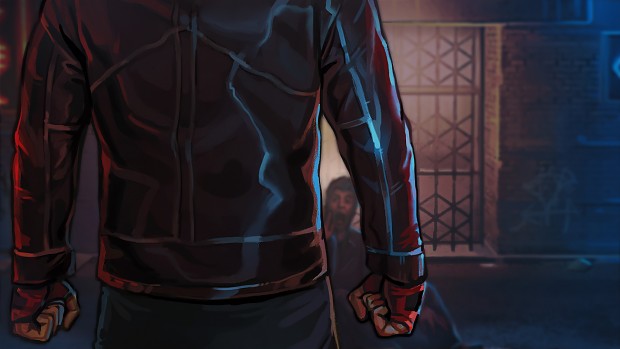 Utility Item: Specialised Tools +
Utility Item: Field Manual
Utility Item: Advanced EMT Kit
Utility Item: General Arms Peacemaker +
Utility Item: Bar Mace +
Bugs & Text Errors
Raid difficulty now scales with time, rather than being linked to the difficulty of the tile the raid occurs on (Dorok)
Defeating Elias Rooke now provides a single piece of high level intel
Fixed a number of text errors (liessahl & awg)