Vigilantes is an exciting new turn based tactical RPG, developed by Timeslip Softworks.
Vigilantes Alpha 5 now available!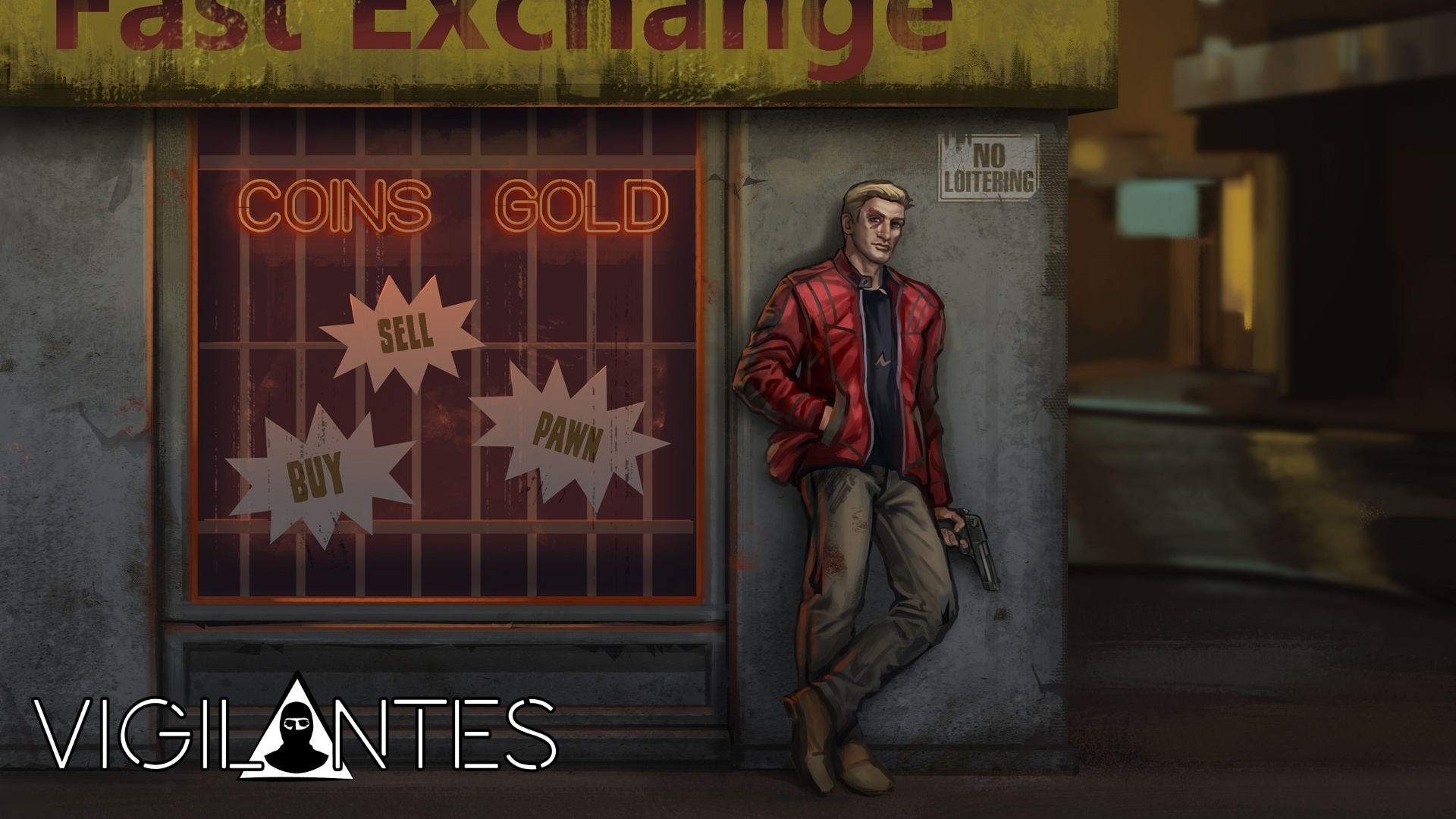 Craftable Armour
Craftable and upgradable armour is one of the most significant additions to alpha 5. You can now craft a basic armour and upgrade its protection against the various damage types, which should prove especially useful if you know you're about to go up against a gang which heavily favours a particular damage type, such as the Survivalists, or Church of the Final Exodus.
Active Perks
Active perks make an appearance in this update. These grant abilities, such as Adrenaline and Taunt, which provide a substantial tactical benefit, if used in the right situation. The first part of the video below shows how Taunt can be used to divert attention away from allies.
New Encounter, New Enemy, Blood Effects
In addition to numerous minor tweaks, and a number of bug fixes, blood effects have also been added, and in Meltdown, the new encounter, you will face a new enemy: the mafia enforcer. If you have any suggestions or comments, please feel free to visit the forums, or if you would like to help Vigilantes through the upcoming Greenlight campaign(thanks), you can sign up for a notification here
The free version of alpha 5 is available from the downloads section of Indie DB, while a substantial reduction is still available on direct purchases!