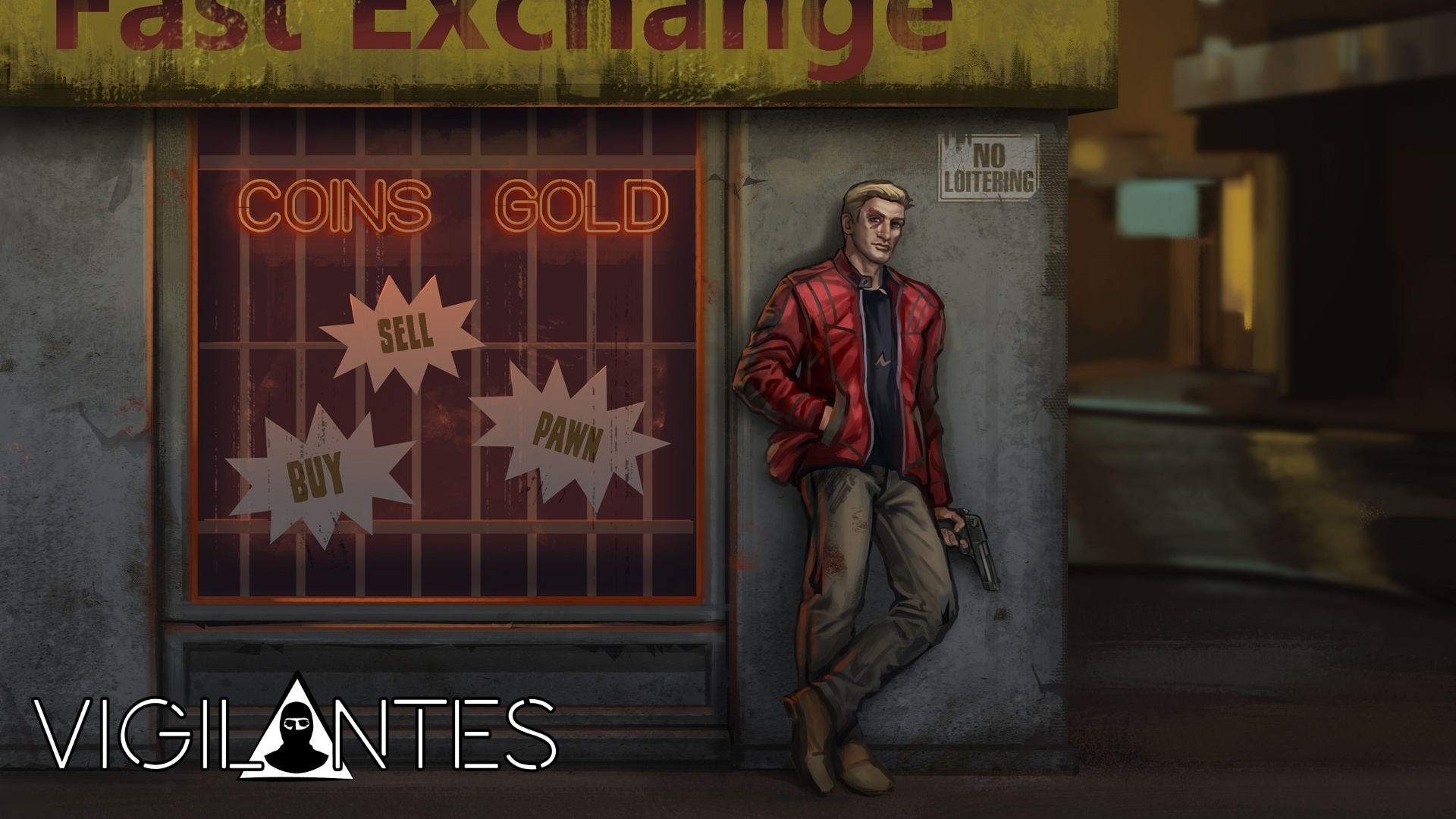 Alpha 8 Interim Report
Rather than posting an article and video on the release of each alpha, I've decided to make smaller, incremental development videos, to keep you more up to date with what is happening with Vigilantes, and to keep the length of videos down for convenience.
Three key additions have been made since the release of alpha 7. A new combat area with dialogue has been added, and a new enemy, the survivalist sharpshooter has been introduced. The addition of a long range fighter necessitated the third addition: a new set of AI behaviours for this new character. This proved both challenging and time consuming, but the results were very satisfying.
Stalker AI
The existing "aggressive" AI produces a reasonable variety of different behaviour, and works well for melee fighters and characters with general or short ranged firearms, but simply closing with the enemy and maximising damage isn't very convincing behaviour for a sniper. The new AI prioritises maintaining distance, attacking from afar, flanking cover, and makes more use of cover than the existing AI. Effectively, it stalks the player, trying to undermine your position with long range fire. The video below shows it in action (skip to ~1:00), and how it continually forced me to reposition, while fighting another enemy, to avoid its devastating attacks. This new AI will require tuning, but so far it's behaviour is quite convincing!
Alpha 8 Release Date
It's likely that alpha 8 will be released in around a week from now. If you are looking for something to play for the weekend, you can check out alpha 7 here! Finally, If you have any comments or questions, please leave a comment below, I'll always get back to you! Thanks for reading and watching. Have a good day!