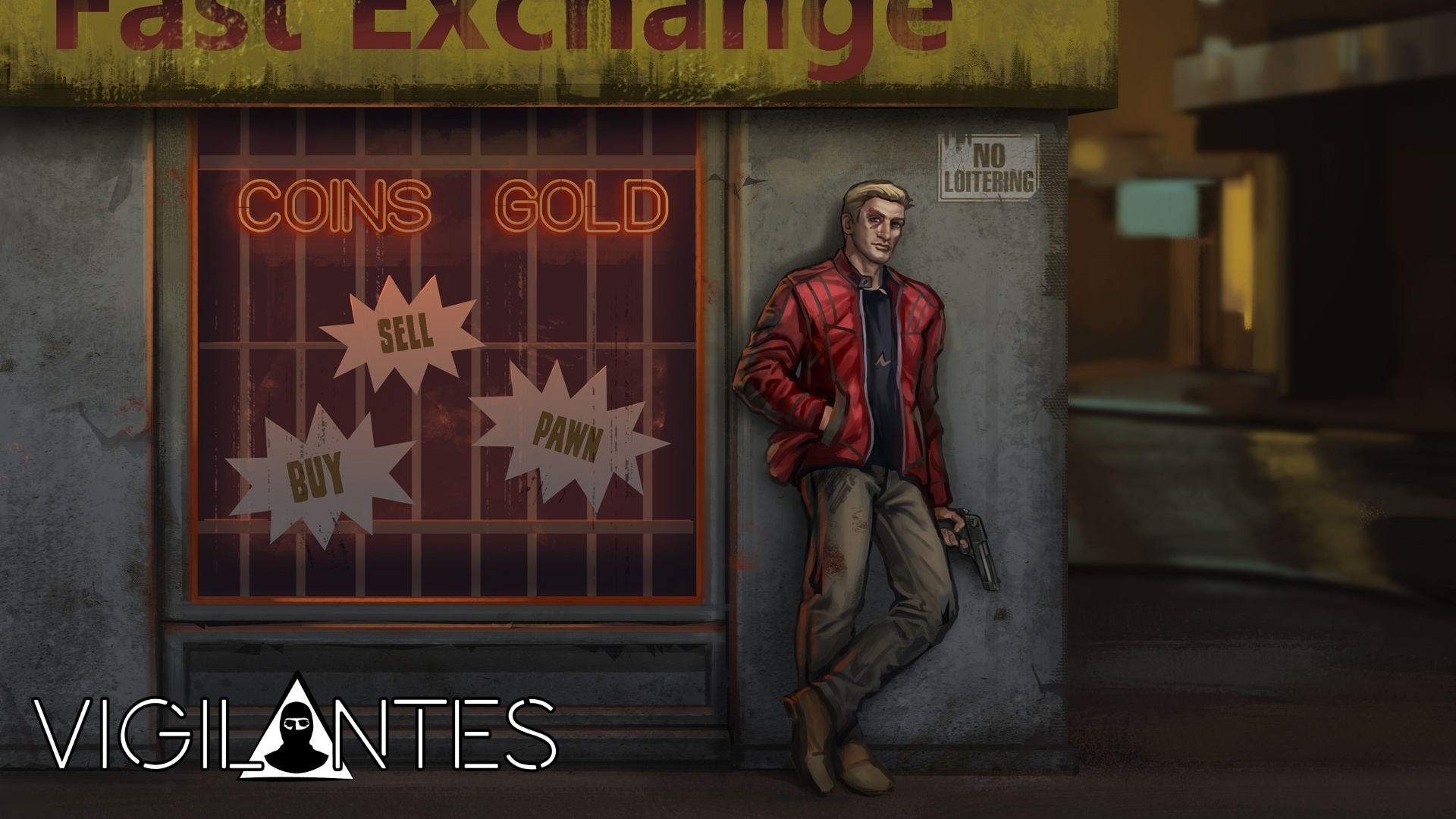 Vigilantes free alpha version 2 is now available from the download section in IndieDB. Changes in the second version of the alpha include:
New Content
2 new missions: Officer Down & Brawl
2 new enemies: Church of the Final Exodus Chaplain & Survivalist Gunner
2 new items: General Arms Patriot Revolver & Smoke Grenade
1 new vigilante: Emilia DeSoto
Usability Improvements
Ability to auto loot
Ability to transfer all items between inventories
Can choose between 3 camera modes
Visual Improvements
Added volumetric lighting to high quality settings
Added ability to render the game world in a painted style
Balancing
Opponents are less frequently armed with firearms
Bug Fixes
Fixed several inventory related bugs
Paid version
Vigilantes is currently available from Humble and Indie Game Stand at a substantial discount. You can find out more about this offer here. The paid version is currently the same as the alpha, so this is primarily available for those who like the direction the game is headed in and would like to support development. There's also a greenlight mailing list set up here, in case you'd like to help me getting through greenlight.
Video Playthrough of "Brawl"
In the event you'd like to see one of the new levels in action, here's a playthrough of the encounter "Brawl", which lives up to it's name!
Thanks for reading/watching! Comments, criticism and observations welcome!