Greetings and salutations!
This week's screenshot shows a still from the work-in-progress trailer: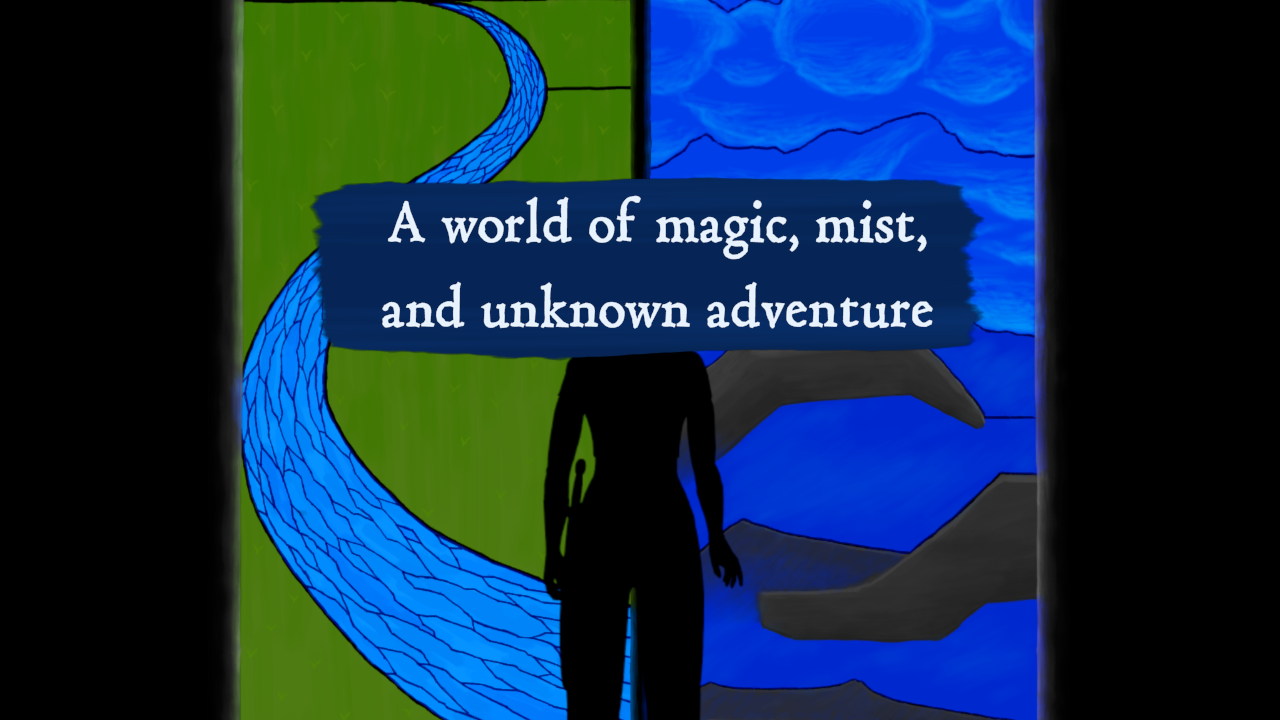 And indeed, that video was perhaps the greatest part of the work done in the week just past, with a few other things done besides:
To start with, the video. As shown above, the text now has a painterly backing--and, not shown there but shown in the gifs below, is now introduced with a slightly-painterly wipe. Beyond that, various transitions have been polished (I hope!), wording has been reworked, music and sound has been set in place, and the end-screen updated (now including a Panda3D engine-credit).
And overall, I think that it may well be ready for gameplay footage to be inserted!
Which is decent timing, I think, as I believe that I have level two ready at last, having given it a few more minor touch-ups in the week just past!
The first two parts of the trailer, in scaled-down gif form:
The new trailer wasn't the only video that saw work, however: I've also started in on a short video intended to give a look at the reworked combat mechanic. As with the trailer, this is still a work-in-progress--although it does at least have its gameplay footage already!
The choice of enemy for that footage is perhaps not ideal, I'll confess: Right now, I have only three enemies implemented. All of those are early-game enemies, and so fairly easy to fight. Only one of them has full defensive capabilities--and that one is of a size unusual for enemies in this game, and furthermore is the simplest of them!
I've settled on showing one of the mummy-enemies. It's not ideal, as the mummies lack proper defences, but hopefully it will at least serve. (And I did at least mitigate the fact that it's an early-game enemy by turning up the combat difficulty.)
On the UI side, I made three changes in response to demo feedback:
First, the items in various popup-menus (such as the resolution selection) no longer look like buttons, and thus take up less space per item.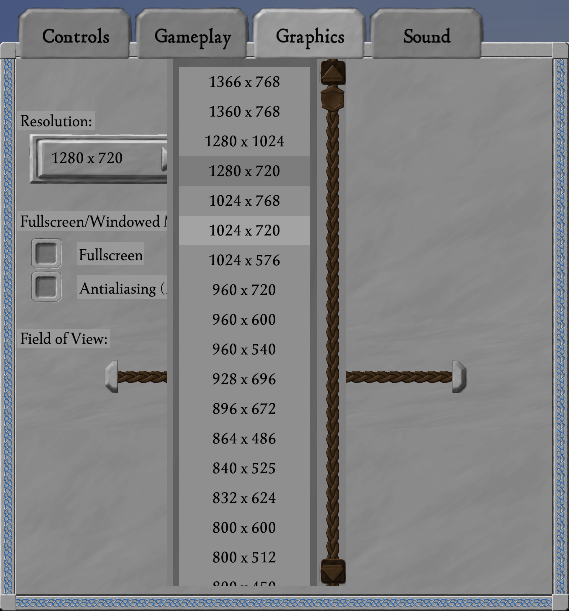 Second, it's now possible to move various scroll-bars via the mouse-wheel. Alas, due to complications in implementing such a feature in Panda3D's GUI toolkit, I haven't yet implemented support for scrolling a frame with the mouse simply hovering within that frame; the user is instead required to move the mouse to the frame's scroll-bar first. Not ideal, perhaps, but better than no mouse-wheel scrolling at all, I hope!
And finally, I've switched to using a "decorated" window--that is, one with a title-bar. This should mean that the user can simply drag the window around, where before such an action was not available.
That then is all for this week--stay well, and thank you for reading! ^_^