Vessel Showcase: The schooner St. Anne
1736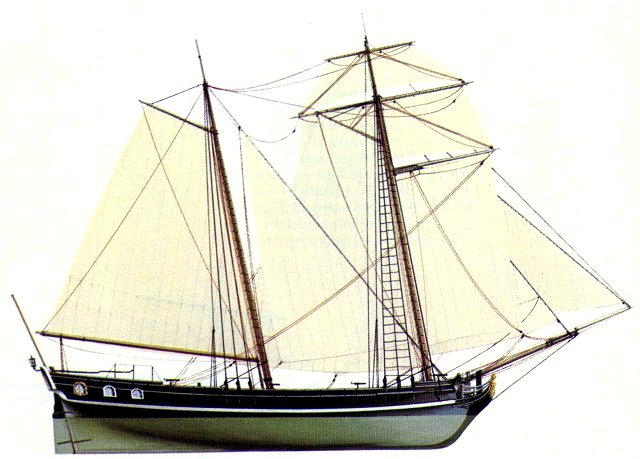 This schooner, built in America in 1736, had a hull characterized by it's extremely narrow beam. This allowed it to reach impressive speeds for the era in which it was built. However, this narrow and light construction severely limited the number of guns and amount of cargo she could carry, and prevented her from carrying much sail in heavy winds.
---

Defining Characteristics:
-Sails best in moderate breezes with little swell.
-Can outrun almost every other vessel in light and moderate weather, but is severely slowed by heavy seas, where larger vessels have the advantage.
-This vessel will readily be blown over when carrying too much sail for the weather conditions.
-A small hold and shallow draft limits the amount of cargo that can be carried.
-Preliminary maximum armament: Six swivel guns, Four or six four pound long guns.
---

Overall, its speed makes it an excellent vessel for smuggling, blockade running, or delivering dispatches. It can also make an excellent privateer, preying on small, unarmed merchantmen, and outrunning most anything that is able to overpower it. A good entry level vessel for a well-off character, and an excellent toy for a wealthy privateer.