As of this writing version 0.1.1 is out and you can download it from the main site. However a question from Daniele, after the second release with the option for restarting a game, made me think. The question was: "Why not 0.2?"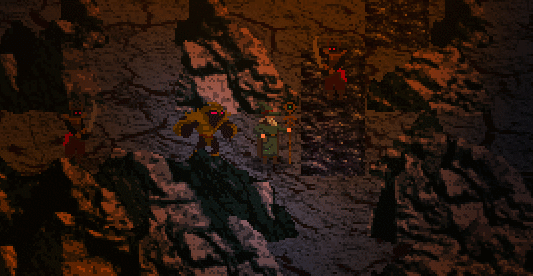 New functionality in 0.1.1 (no, not dying…)
Weeeellll…
There is no true standard when it comes to software version naming (even if there are some attempts). In the indie scene I have seen a number of ways to name versions: sometimes it is a just a progressive release number, sometimes it is a number in the format major.minor, sometimes it is major.minor.revision. There are also other options, like giving a mnemonic code-names (a la android) or something like year.month(.day).
The motives behind a choice may vary, maybe it just seems confusing to use a number without any significance to it, or you may think that using a progressive may be confusing (after 0.9 you have 1.0 or 0.10? it depends) or certain options may not be sorted alphabetically.
The thing is that from my experience this happens in several fields. I work in the mass transportation industry and software usually needs to be certified for safety reasons, it thus need to adhere to strict rules, including software version naming. However you only need to make sure that your versioning follows defined rules, you are not given rules to follow! This means that you can end up having even modules within the same application using different naming depending on the development team, but I am digressing.
In the case of Wizards of Unica I didn't wanted to complicate things too much and, honestly, I don't expect any particular incomprehension with the people interested in our game. The naming for Wizards works like this:
0.milestone.release
Where 0 will become 1 after the final release; "milestone" is a progressive meaning the reaching of a specific goal and "release" is just a progressive meaning that some new functionality was introduced, starting from 0.
This leads me to write about the plans for the future. Milestone 2 – version 0.2.0 – will be reached when spell combinations are implemented (it does not mean that all combos will be implemented, but that the mechanics to support them will be in place).
Further milestones will be defined as development progresses. The current architecture permits to keep a good level of decoupling between software modules so there is no need for now to constrain myself in advance, other than plan the new assets and activities with Daniele. Probably milestone 3 will be either Areas Progression (being able to select area "themes" and link them together, preparing the way to the full-fledged map selection functionality) or Scripting (which is a prerequisite for Boss battles).
What are your thoughts, have you a preferred naming schema? What about the plan, what do you think should be milestone 3?
Thanks for reading.