Ever wanted to be a necromancer and control hordes of undead - turn calradia into a deadfest? Now you can! It is a minor project you get to play a badass Necromancer! Rain down meteors, summon skeletons, control hordes on world map, corrupt lords, teleport and your own tower! Welcome to Necromancer project! It is the first project of one of the upcoming "Roleplaying" series Dreamy Folk is working on. In this mod, you assume the role of a badass necromancer with supernatural powers such as raining meteors of fire, summoning undeads, corruptings lord (controlling them at world map), teleportation, creating illusions of yourself and AOE swirl - and what-not! Your goal is to dominate calradia in 90 days. Time to kick some ass with the powers you have!
---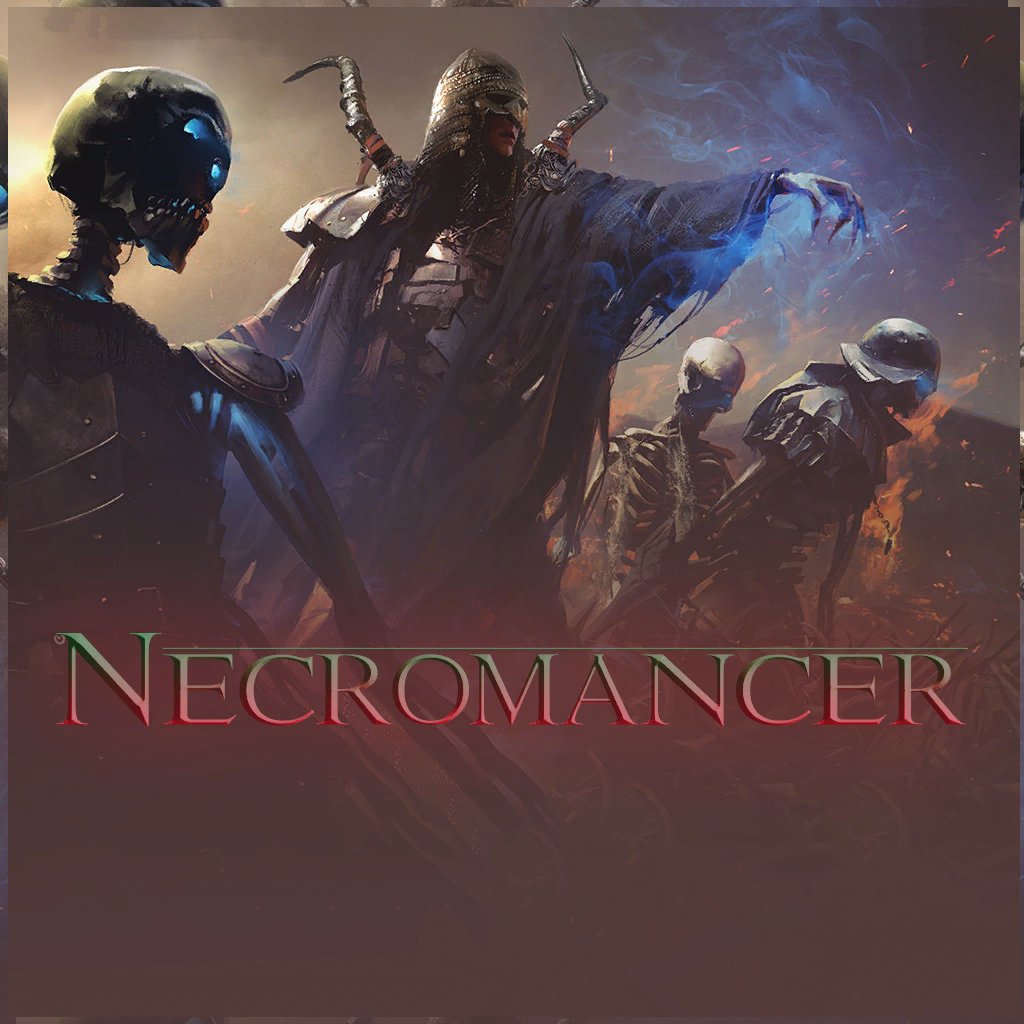 From the makers of Sevenheart and World of Noth, by Dreamy Folk!
Ever wanted to be a necromancer and control hordes of undead - turn calradia into a deadfest? Now you can!
Changelog for version II
---
"Summon-fly" text doesnt appear anymore.
Meteor landings will cause camera shake.
Summoning undeads will no longer cause camera shakes.
Character creation is enabled.
You can now turn off challenge mode in camp menu and start menu. So you can play forever.
You cannot move while raining down meteors now.
Corrupting land will take less time and time will pass faster.
Corrupted land is bigger now.
Different skeletons will show up in your dark tower now.
Battle musics are changed.
AOE damage radius and damage increased.
Corrupted land will corrupt lords now faster now.
Party seeing range increased.
Party track spotting range increased.
Gender selection added.
Weekly budget removed.
Oath fullfilment removed.
All player texts are color-coded.
Summon animation is faster.
Add Dark Bastard properly. You can buy more necromancer items from this guy.
You can change banner anytime you want.
Introductory popups added for each ability when they are cast for the first time.
You can change gender anytime you want.
You can remap skill shortcuts now.
Meteors are descaled and particles improved.
All notification menus removed.
Corrupted villages spawn minions every 3 days.
Faction parties enabled.
Added flying death animations.
Added text at the start of battle, so player knows how to cancel spells.
All castles can be sieged without a tower now.
Minion following fixed.
You can customize the particle of your staff now.
Staff speed decreased.
Added cloak to glowing armor.
You can relocate your dark tower anywhere you want in map, with TAB key.
You can rename your kingdom.
Necromancer gear armor rating decreased.
Flying removed for now.
Stomp casting duration removed from 5 to 2 seconds.
Aoe damage might multiply every now and then.
AOE damage increased.
Meteor casting moved even higher so you can literally rain meteors from skies and camera will align with your position.
You can rename main party.
You can rename your dark tower.
Starter lords redesigned.
Your morale is always max.
Meteor explosion particle improved.
Meteors are smaller and particles improved.
Faction relation change messages removed.
Main menu music plays properly.
Corrupting villages fixed.
Shortcuts appear as popups instead of texts.
Some skills are renamed.
Troop ratio bar added.
Illusion spell is added an animation.
A horde will appear from your dark tower every 7 day.
You can command the lords you corrupted now.
Summoning animation visual improvement.
Decapitation is more frequent.
You can hire necromancers from dark tower now, who will summon even more skeletons for you in battle!
Prosperity messages removed.