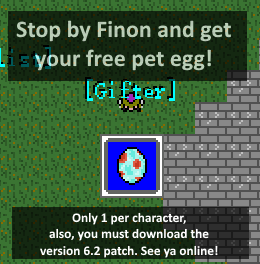 First thing's first, stop into Finon anytime to receive your free pet egg! Take good care of it, because this may be the only one available... for now! This is to celebrate the introduction to character boosting pets (NOT pick up pets that follow you around! Those will be here one day)!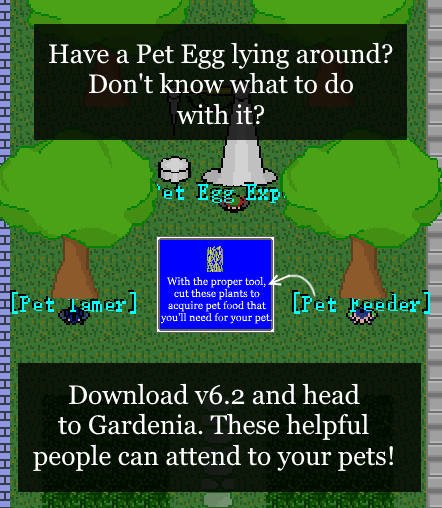 In Gardenia are 3 folks that can help you with your pet/egg. The [Pet Egg Expert] can help you hatch your egg. A large amount of energy is necessary to power his egg cracking device. With enough minerals, he can hatch your egg for you.
The [Pet Feeder] can make use of Mishyl Feed, which he can make into food for your pet to level it up.
And the [Pet Tamer] lets you select an available pet. Only one can be used at a time. Their stat boost will only be in effect when you are currently using said pet.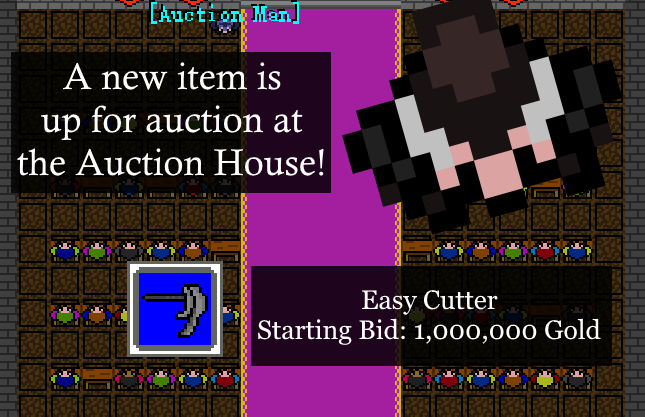 And finally, at the Auction House in Melida, a new item is available and up for auction. The Easy Cutter is an entry level tool used to farm certain, distinct crops for Mishyl Feed, which can be used as pet food to help them level up.
With your new item, you can farm feed from these patches of grass. The process is like normal close quarters combat - just hold space to attack when near the patch. If you hack at it too much it will go away and will need time to regrow. This affects other players too so you may have to battle over it!
Make sure you've downloaded the FULL VERSION 6 file in the downloads, and then also grab the version 6.2 PATCH. Place the lone .exe file in the main directory and overwrite the old one. Then you'll be good to go!