Major new features in this version
Tile graphics overhaul
We've accomplished quite a graphics update and along with hundreds of redrawn tiles the game has got a whole new outlook now. The graphics engine rewrite brings in huge performance boost and variety of graphical goodies and tweaks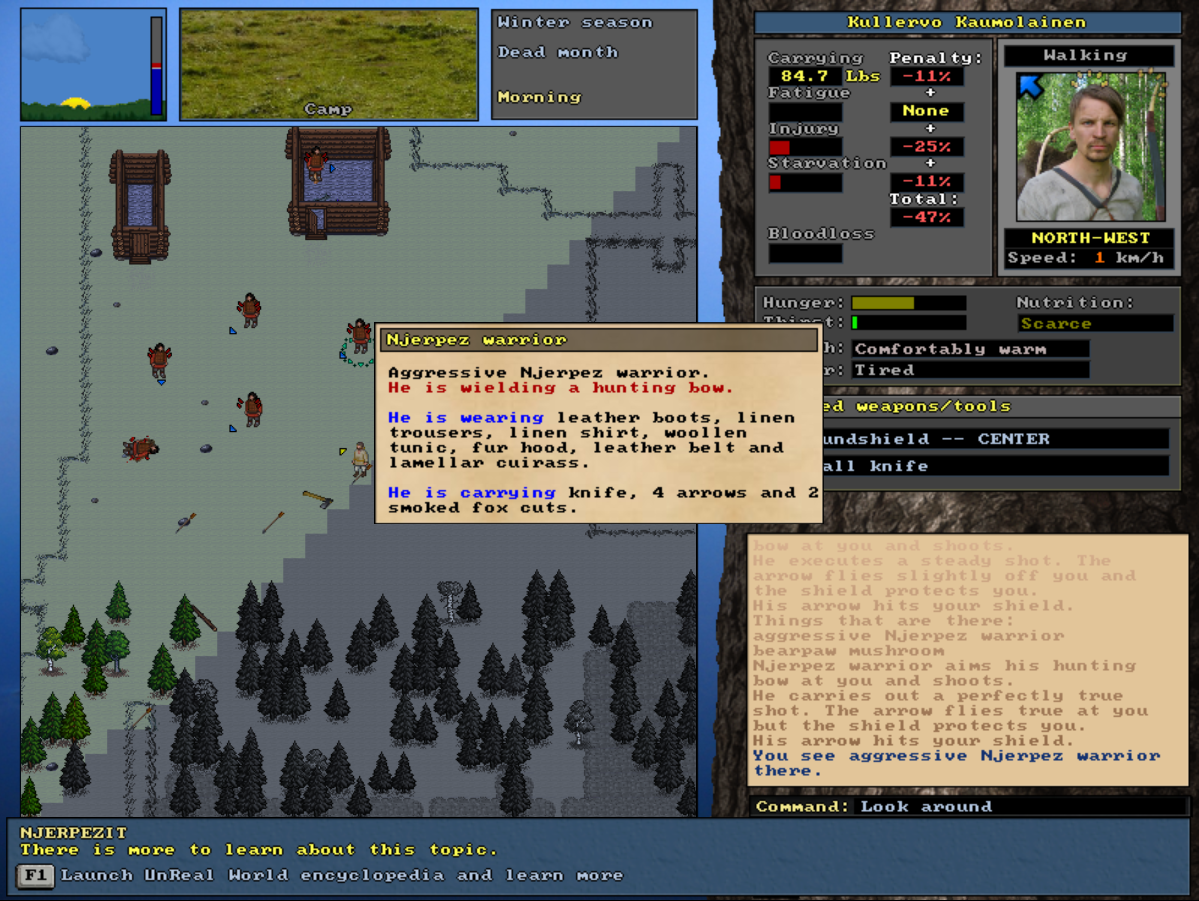 Weather overhaul
The weather engine has been rewritten from a scratch and we've got detailed and realistic simulation of weather factors such as rain, snowfall, solar elevation angle and temperature changes. The new weather engine deals with numerous weather variables and much greater annual and seasonal changes are to be expected. Put it in short; the years are less alike from now on.
Realistic modelling of lakes freezing over
Pretty much everything related to ice has been overhauled. Lakes start to freeze gradually when the weather gets cold enough. This doesn't happen the same time every year, and the ice also doesn't grow equally thick every year. Realistic mechanics for falling through the ice and effects of the cold water have been added to make playing on ice far more risky - and immersive.
Day and night lighting cycle
Map color scheme now changes according to time of the day and time of the year. The lighting change is based on realistic solar elevation angle on northern hemisphere on a given game-time moment and it's calculated and applied smoothly once per game-minute. Daylight slowly turns into twilight, dusk and night - and then into dawn again. The change of seasons, and the great seasonal variation in length of days and nights in the Far North is now far more concrete and immersive.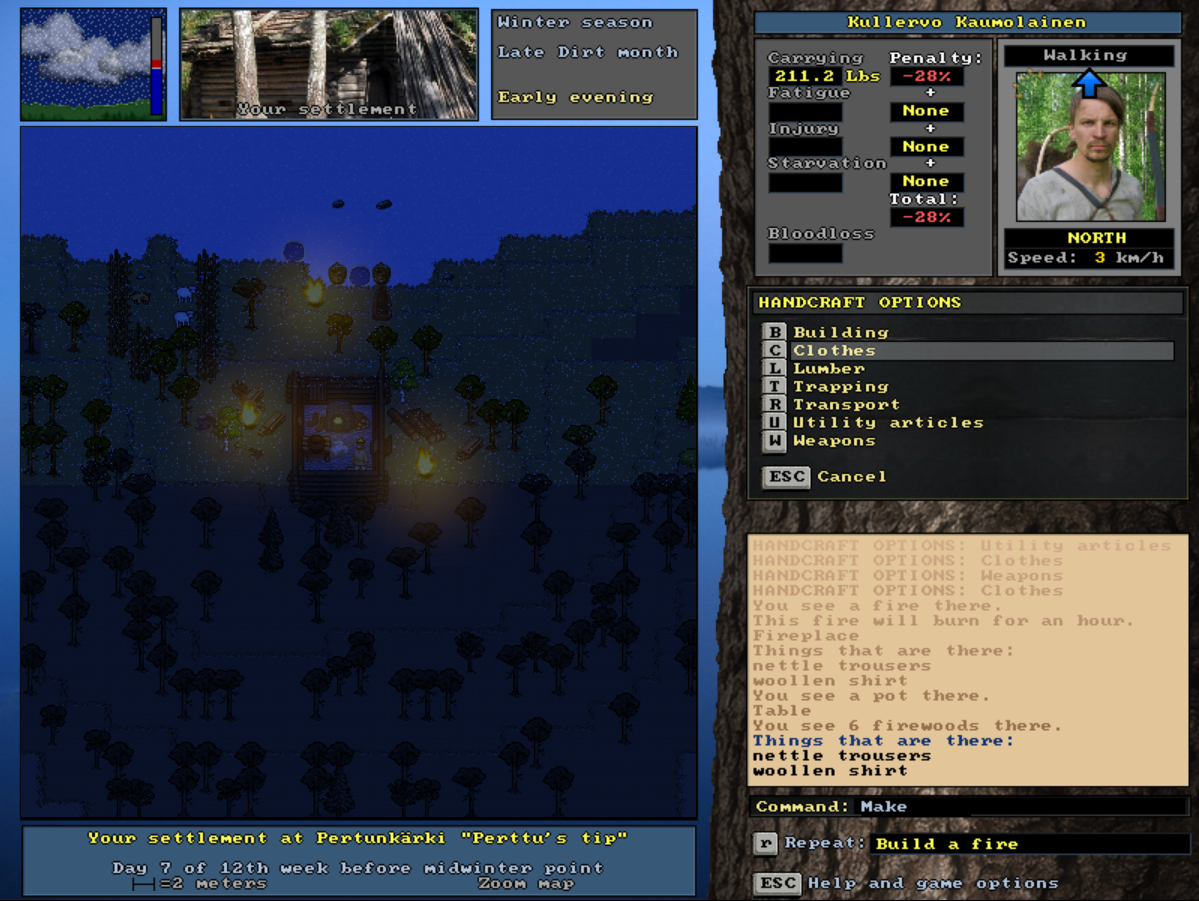 Possibility to add custom markers on map of known areas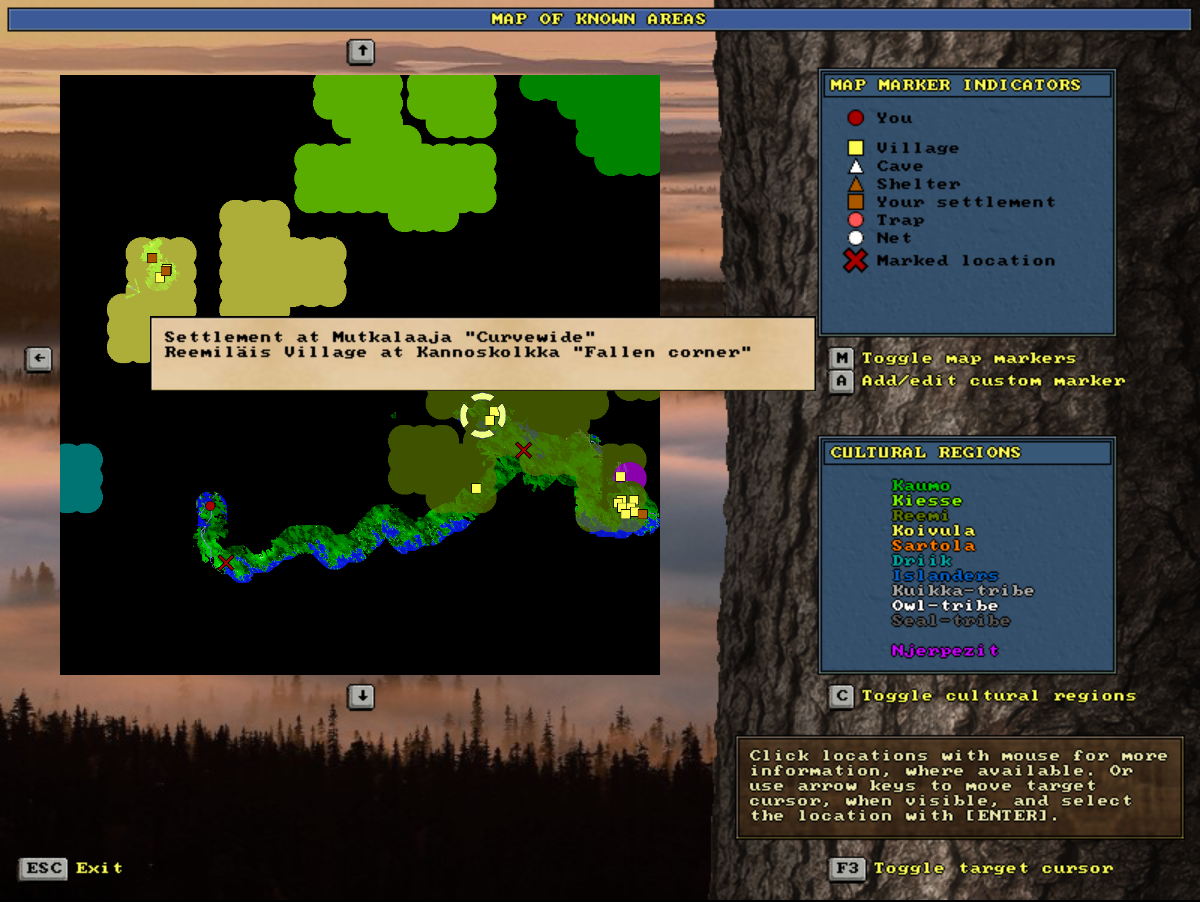 True moddability of crafted and cooked items
Properties of crafted items can be modded so that truly new items can be created. This applies to do-it-yourself items (diy_*.*) and cookery recipes (cookery_*.*). Modding item properties is simple. You just add item property tags and preferred values after the actual crafting code. There are dozens of new item modding property tags to use.
For the full changelog see the game official web page