Some bugs fixed, and balanced Njerpez war camps spawning.
A completely new item selection dialog which allows easy selection of multiple items, item filtering and listing also non-player items in groups.
Commands for hauling items, filling containers, eating, drinking and various other tasks are also made quicker and smoother to use.
Hunger is implemented for animals. You have to feed your dogs. And carnivores will hunt, kill and eat their prey.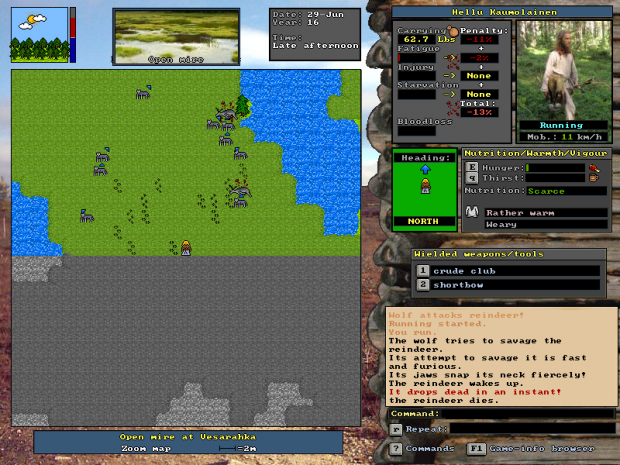 To be released later on this February. No license needed for this version! Free to play, please donate if you wish. More information about going donation based is found on the official home page at Jmp.fi