Version 2.2.6 of the Mystery Dungeon style roguelike game, Voyage to Farland, is out today!
This update fixes some bugs with the Toy Robot assembly and leveling mechanism and adds other improvements.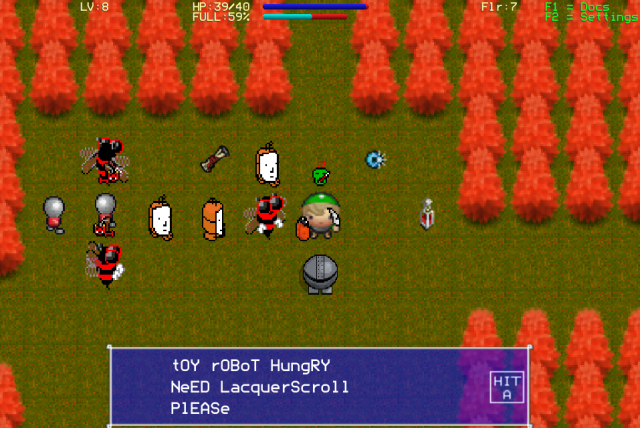 Don't be afraid to talk to the Toy Robot. It has its own unusual dialect as you can see, but if you befriend it, the Toy Robot will grow stronger and help you fight all the terrible monsters in the Bot Subplot dungeon and beyond.
Go to the Desura page, the developer blog or the forum to learn more about Voyage to Farland. See you in the dungeons!