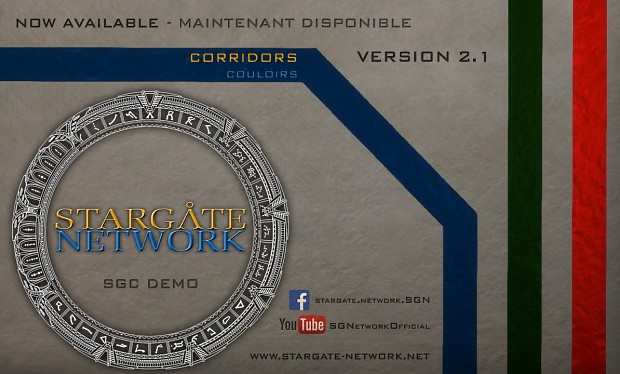 Why 2.1 when the previous version was 0.7? This is due to a major change in our MMORPG project, which was originally intended to be a continuation of the demo and that will finally be a separate project in many ways. We decided to resume the old numbering for the simulation part, so that 2.x versions correspond to the 3D and 1.x versions are in 2D. The first demo has been renamed 2.0.
As you guessed, this new version allows you to finally get out of the control room and explore a little more of the SGC while still offering more interaction ... But the real innovation since the first version of this demo, is that we spent the last 3 months optimizing the game to make it accessible to slower machines!
We hope that this new version will live up to your expectations, knowing however that some details are still being finalized and will be released in future updates.
Link to download the launcher:


If you find any bugs or flaws in the game, you can send your report in the bug manager at:
Bugs.stargate-network.net
This release is also an opportunity for us to invite you, if have not already done so, vote for us for the Indie of the Year Awards, where we are, for the first time in the top 100 thanks to you!