Hello,
Version 0.13 is uploading! Here's what's new:
New features:
– Customs house building -> in the next version this will unlock long term trade.
– National bank building -> in the next version this will unlock unlock bonds
– Super absorbent. A later stage water production building. More expensive, but produces more water and can be built near pollutant buildings without production penalty.
– Side decoration, to spruce up those concrete blocks.
– Modifiers implemented. The first batch of modifiers include increased tax revenue, increased production, lowered production costs among others. These are valid for 20 time cycles. Modifiers are saved on a per user basis, so they can be collected in one city and used in another with the exception of super challenges. Building info may be off when mods are activated, this will be fixed in the next version.
– First challenge added. Challenges are tricky scenarios that will require a lot of planning and skill to complete.
Visual:
– Day/Night cycle adjusted to hide some of the TAA ghosting.
Construction:
– Temporary blocks now autodestruct also in paused mode.
– Temporary blocks can be demolished.
– Parks and decorations were missing prices – fixed.
Controls:
– Rotation can now be performed on either mouse or keyboard, rebindable in the options menu.
– Fixed issue of accidentally anchoring to buildings when rotating view.UI:
– Crates now display icon of reward.
– Added background to text in upper stats bar to increase contrast and readability.
– Tidied up the controls tutorial and added a few more control items to it.
– Objectives are now hidden when using visibility modes. Unhidden when opening panels.
– UI panels location moved.
Other:
– Two new achievements, found crates and challenges finished (this one can't be done yet, as there are not enough challenges atm, but soon!).
– Increased zones' road reach slightly, allowing small scale zones to be packed more densely.
– Increased number of active trade sales/purchases from 5 to 20 each.
– Electronics plant production yield increased.
– Tweaked density check that allows buildings to grow to the next density.
– New basic building practice tutorial – humble beginnings. Practice makes perfect tutorial will be back in the next update, but then as a more in depth tutorial.
– Objective skip bug in campaign fixed.
As can be seen, goods tickets were not implemented this version. This is due to prioritising further tutorial improvements and additions based on feedback. They should be in with the next version.
The major additions this time around are challenges. Currently only one challenge has been added. Challenges are tricky scenarios, similar to the campaign levels, but way more difficult. Often they require some clever solutions both in terms of policy to make money and maximizing the space available.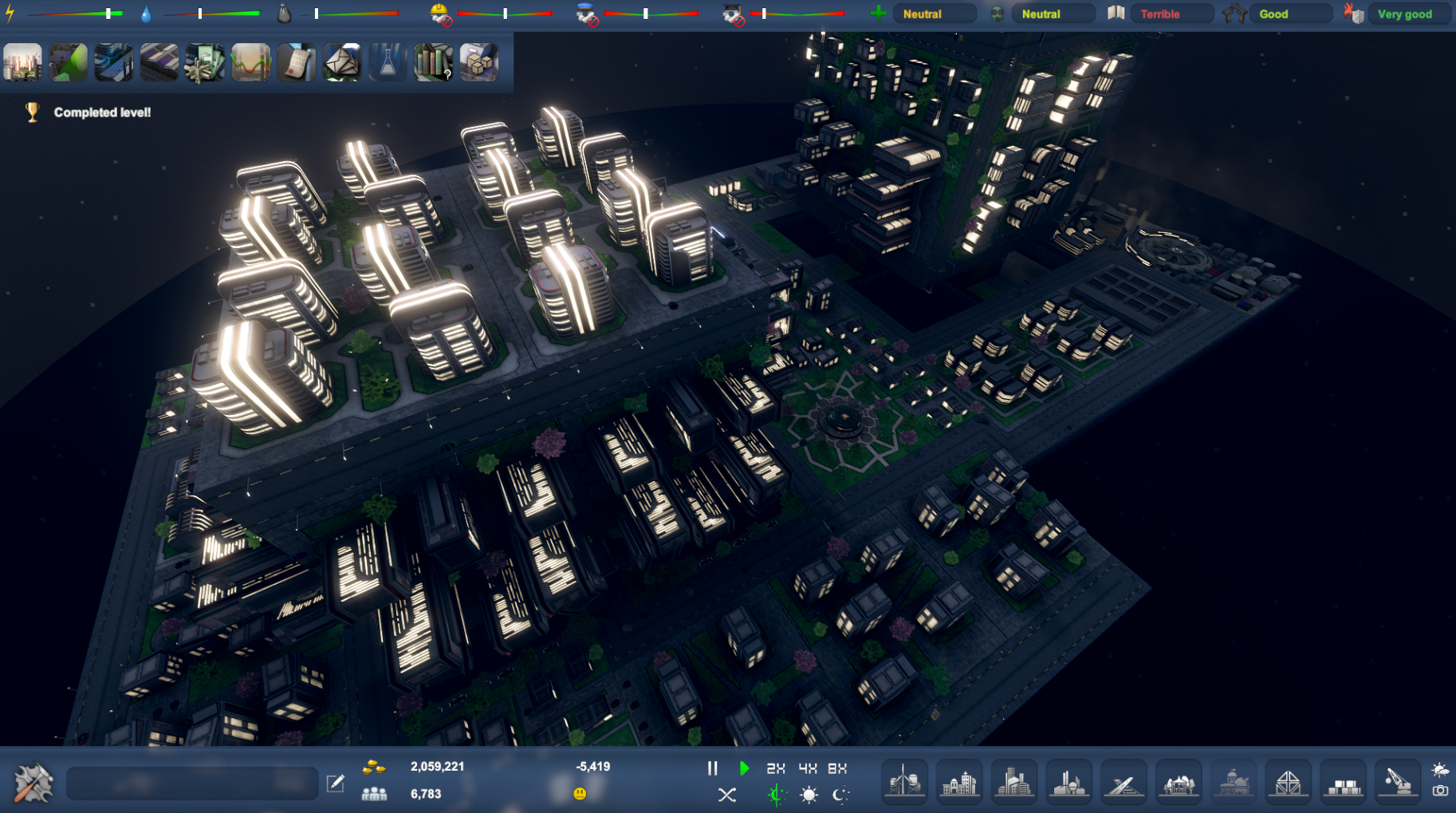 On the subject of tutorials, the old "basic" tutorial has been replaced with a simpler one that is more direct in how to get a city going. For the next version, another more in depth tutorial will be added too.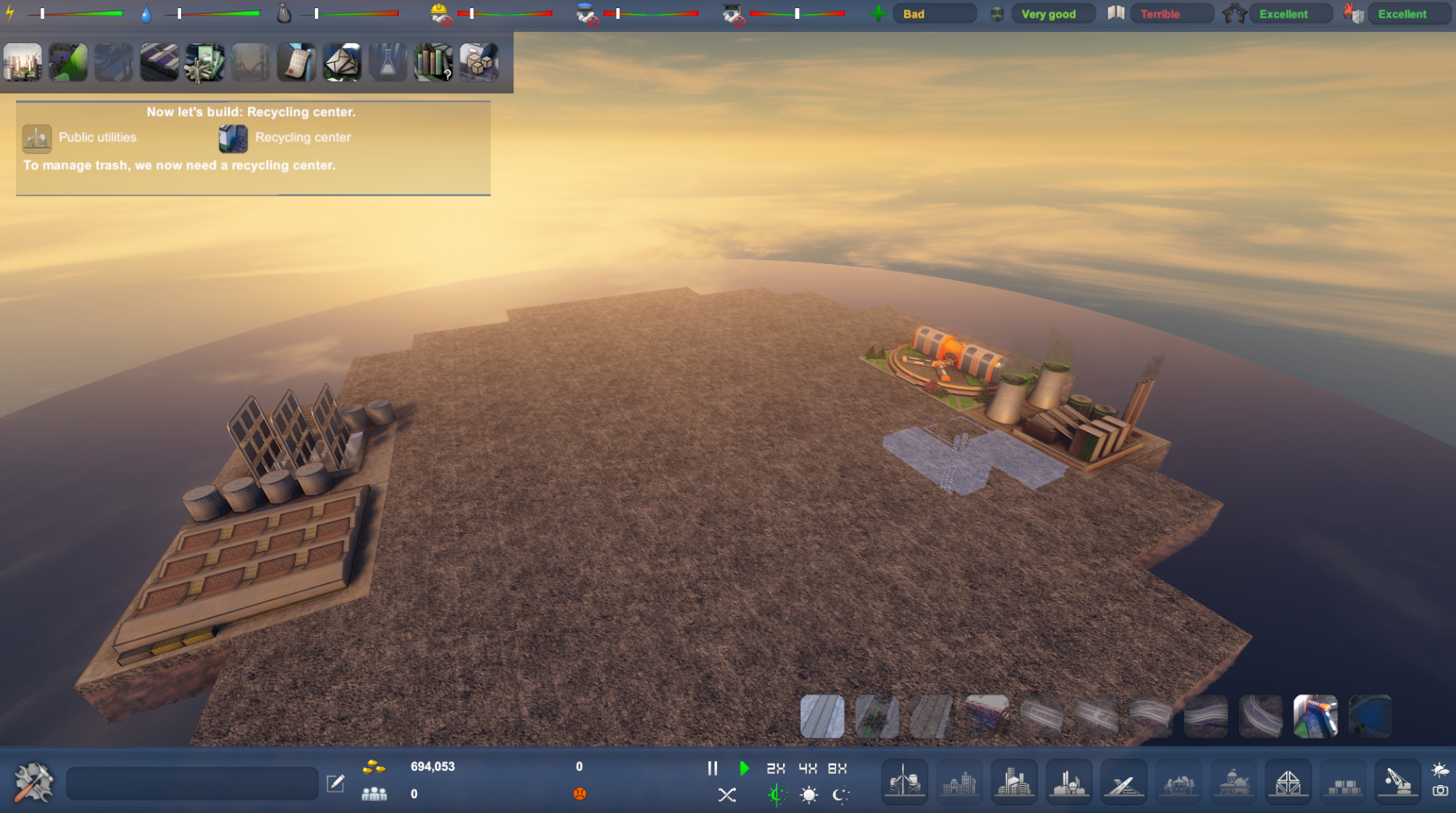 I continue to tweak controls and systems. This week I've changed the anchoring mechanic, as well as adding camera rotation to the keyboard as well. I've noticed that most movements can be performed with WASD and panning and rotation with the mouse, which will be added into the movement tutorial as well as a hint.
There is now also a later stage water production building. It's more expensive, but produces more water and can be placed in dirty industrial areas with no penalty.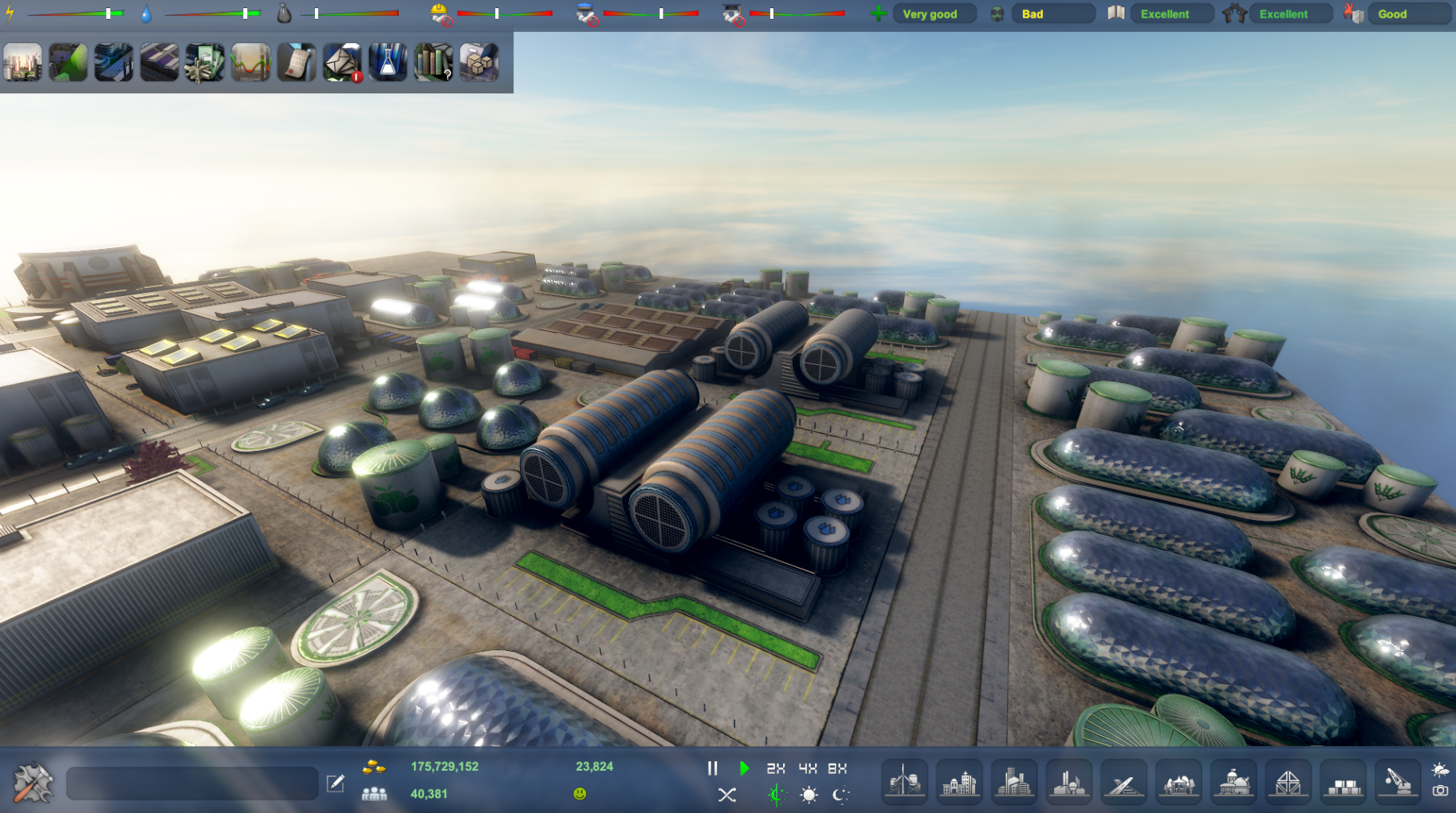 The next version, 0.14, will not add as many new features, but rather focus on changing things that are already in the game. Primarily the trade mechanic, which will be expanded quite a bit, and there will be an addition of timed delay when trading directly as well as a purchase/sales price that later on will depend on the strength of your currency.
There will also be a focus on optimization of systems, old and new. As well as fixing minor bugs and issues that I've noticed.