This is the first major update after the Early Access version launched weeks ago. There have been many important improvements and changes, mostly based on feedback from players. At the same time, I have tried to preserve the spirit of the game.
Hotkeys
I have introduced hotkeys to select combat actions and activities during the "Lull" phase. You can press Ctrl at any time to highlight the available hotkeys.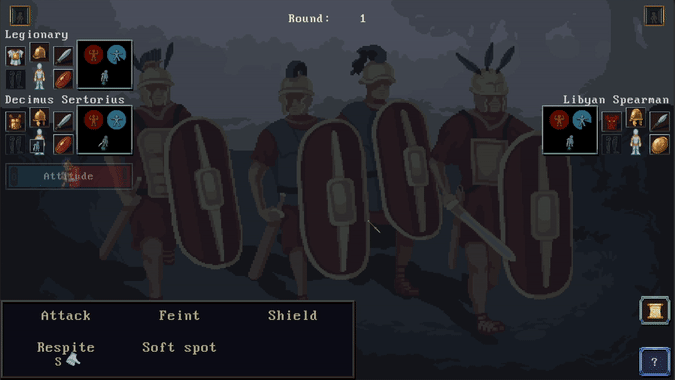 Combat Tutorial
The first time you enter the melee phase of a fight, you will see a detailed tutorial. It is automatically disabled when closed, but can be reactivated in the Options dialogue.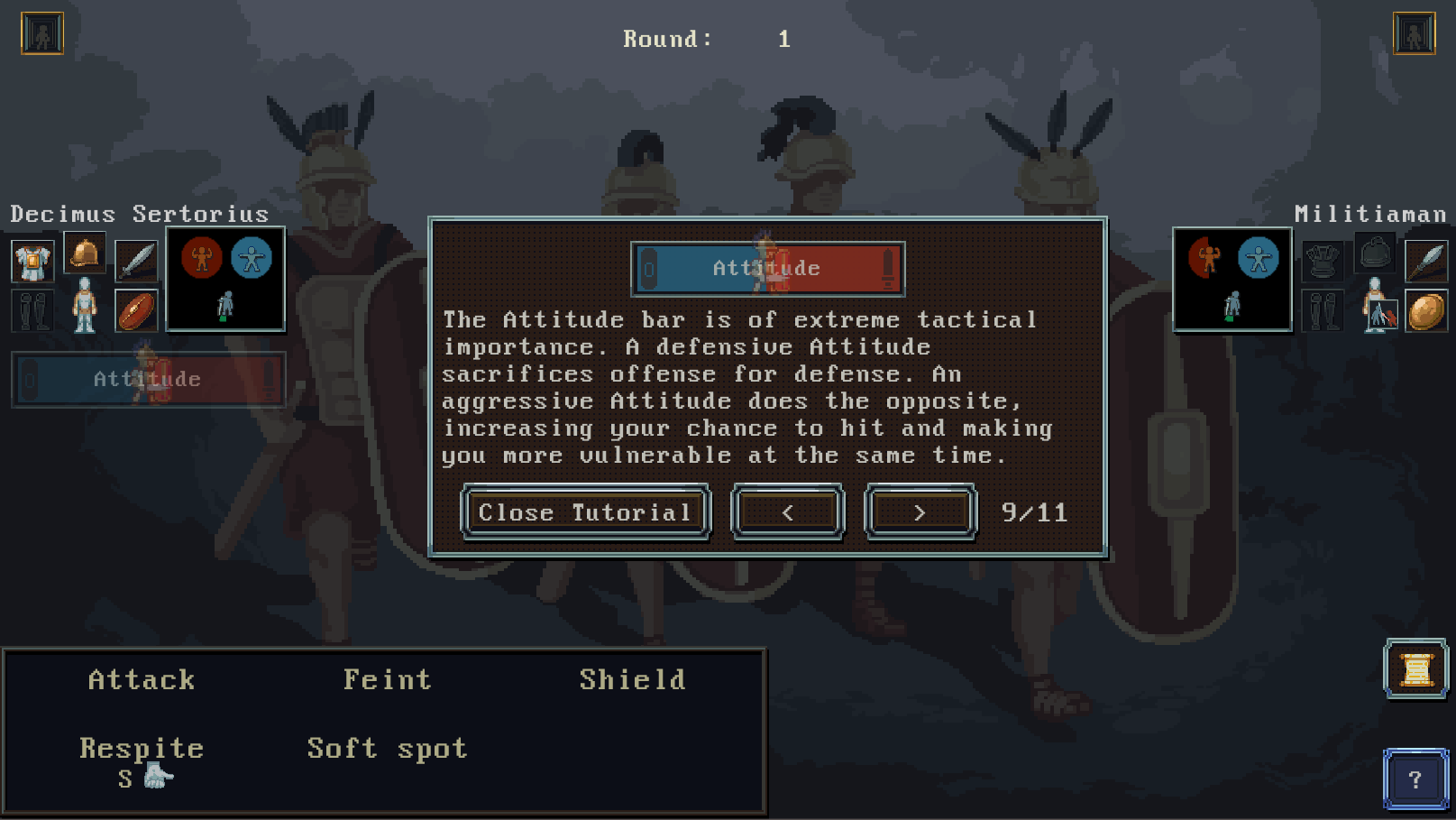 Shared Kills
When an enemy has suffered any kind of successful attack from both you and an ally (resisted feints and shield attacks do not count as successful), it doesn't matter who landed the killing blow: the kill is always counted as *Shared*. All bonuses and points are halved (and rounded up, where necessary). This makes combat with allies feel more cooperative, as the "race" for the killing blow was admittedly frustrating.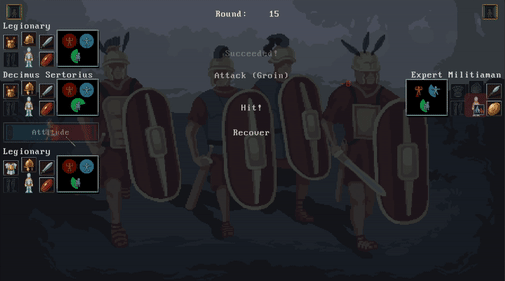 Improved Rotations
Kills missed because of a sudden rotation have been reported as annoying by several players. For this reason, two measures have been implemented: for one thing, an alert will appear three rounds before a rotation or another interruption (for example, a rout) happens. Beyond that, if you reduce an opponent's health to less than half its full value when you are rotated, you will receive half the bonuses for a kill (rounded up).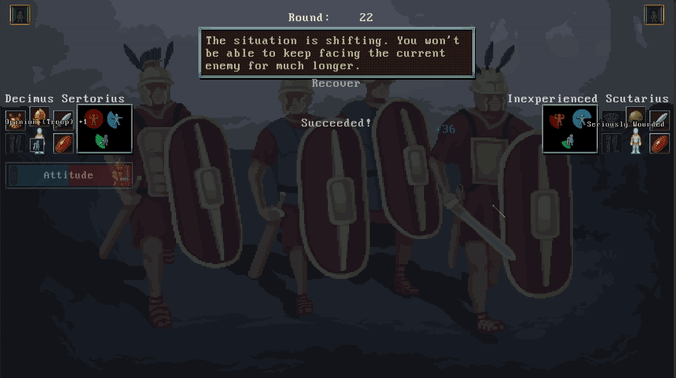 The opponent will also figure in your list of vanquished enemies with the prefix *Wounded*.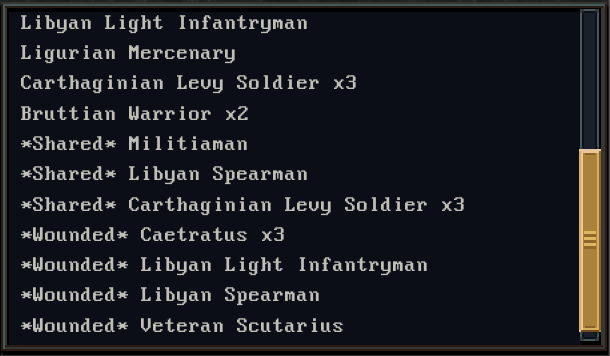 The only circumstance in which this does not apply is if a companion helped in the fight. In other words, a vanquished entry that is both Shared and Wounded won't count, as that would be way too cheap (it's a very rare scenario anyway.).
Other changes
There have been many other changes. For instance, the Help shown during foraging missions should be more informative and the difficulty more accessible to new players.
As usual, you can find a detailed changelog on the official website.