Portal Mortal - Version 0.1.0.8
Some of the major changes in this build are:
Added plenty of new sprites!
Added very basic config.ini file under the different theme folders.
Added weather as part of the config.ini.
Added new soundtrack "Calibration".
Added racing mode with new blocks.
Added noteblock.
Added timed trigger.
Fixed level loading and selecting playlist in Ubuntu.
Fixed a bug where darkness would stay from level to another.
Improved laser details.
Improved value table in edit mode.
Read "README!.txt" for more patch notes!
KNOWN ISSUES:
- Opening any playlist and moving from level to another during the multiplayer *might* result a crash. This will affect to clients and host as well.
- You can't upload levels bigger than 96Kb. Reason unknown.
Screenshots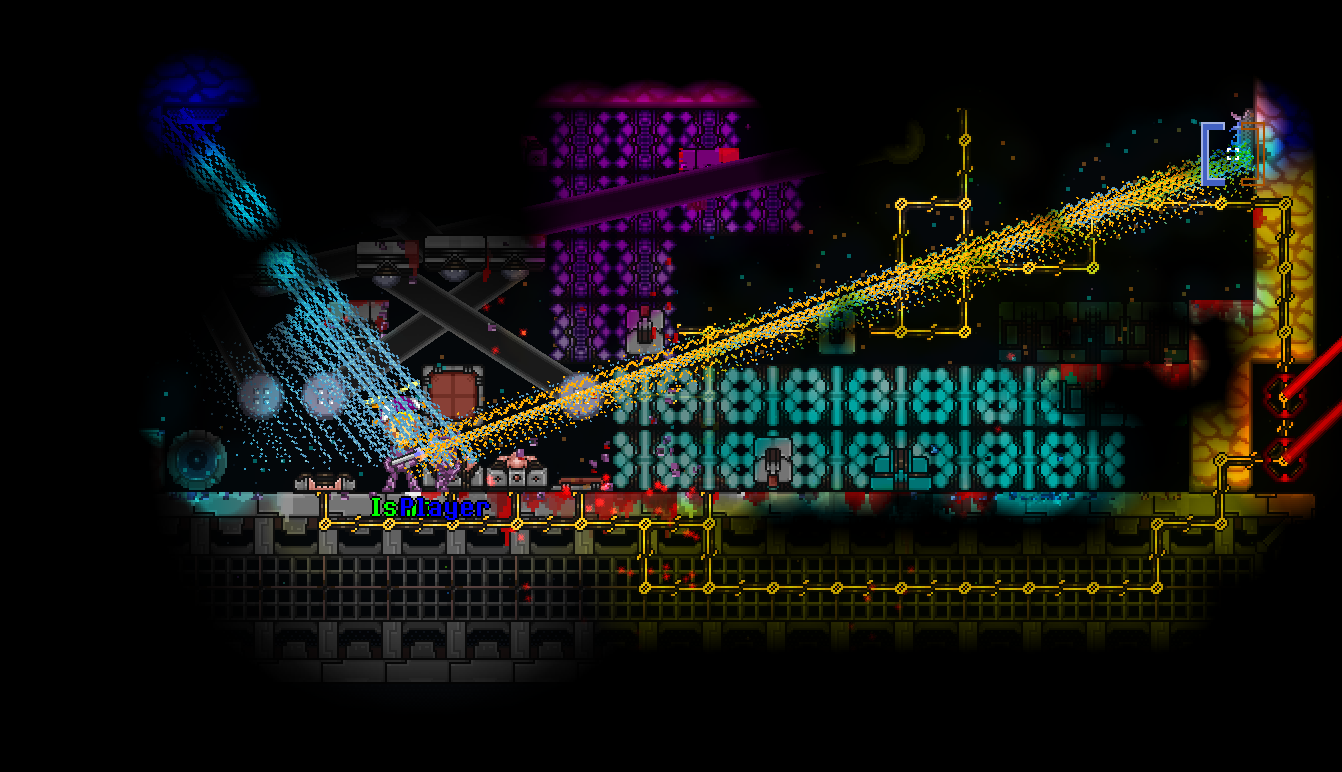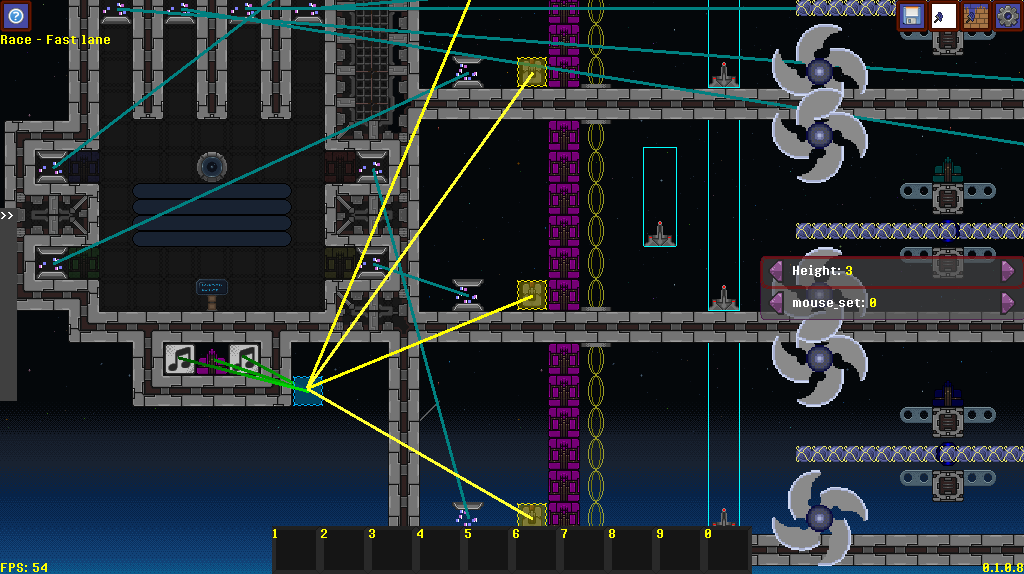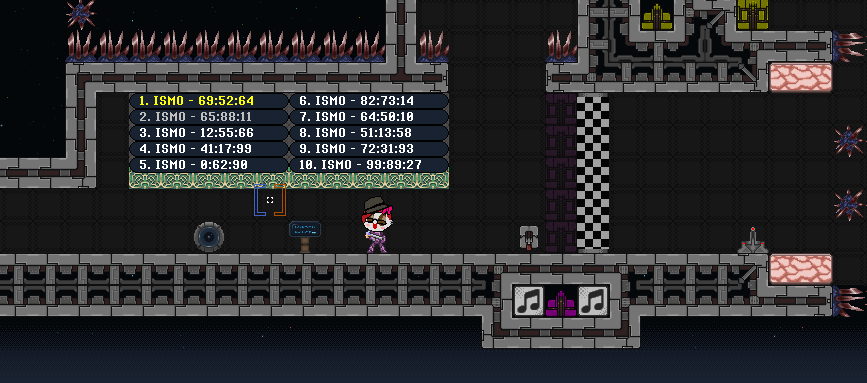 Racing mode gameplay -video
What's next?
According to my ToDo-list, local multiplayer will be next. Then there's Delta Time which I'm planning to insert in every single moving and rotating object and players. And on the same go I'm going to work with player's physics. With all that I hope to reduce desync in multiplayer and slowdowns in overall. FPS can and will go down, but it can't affect to movement. Finally, but not least, ambient sounds! Constant humming behind the soundtrack and/or small sound cues all around the level.
Portal Mortal is almost 3 years old. Three. years. old! That's quite a long time! At the beginning of the year I added some extra heat to the machine and the speed has slightly increased. We'll see what our future will be.
Reddit: Reddit.com
Website: Portalmortal.net
Twitter: Twitter.com