Portal Mortal - Version 0.1.0.6
Some of the major changes in this build are:
- Added suicide-key as part of the options.
- Added option to toggle "Mouse move view" ON or OFF.
- Added diagonal block.
- Added mechanic meat block.
- Fixed a bug where restore blocks would start to disappear after checkpoint was loaded.
- Fixed pause screen being way too zoomed in.
- Fixed stack overflow error in multiplayer.
- Fixed dust particles when jumping through semi-solid platform.
- Fixed a game crashing bug when rapidly hosted and disconnected server.
- Fixed checkpoints in multiplayer.
- Improved "Pressurizer" boss.
- Improved portal funneling.
Read "README!.txt" for more patch notes!
KNOWN ISSUES:
- Opening any playlist and moving from level to another during the multiplayer might result a crash. This will affect to clients and host as well.
- You can't upload levels bigger than 96Kb. Reason unknown.
- If you join a multiplayer game and die, there's a change that the game will crash. Loading the said level again should fix this problem.
Screenshots: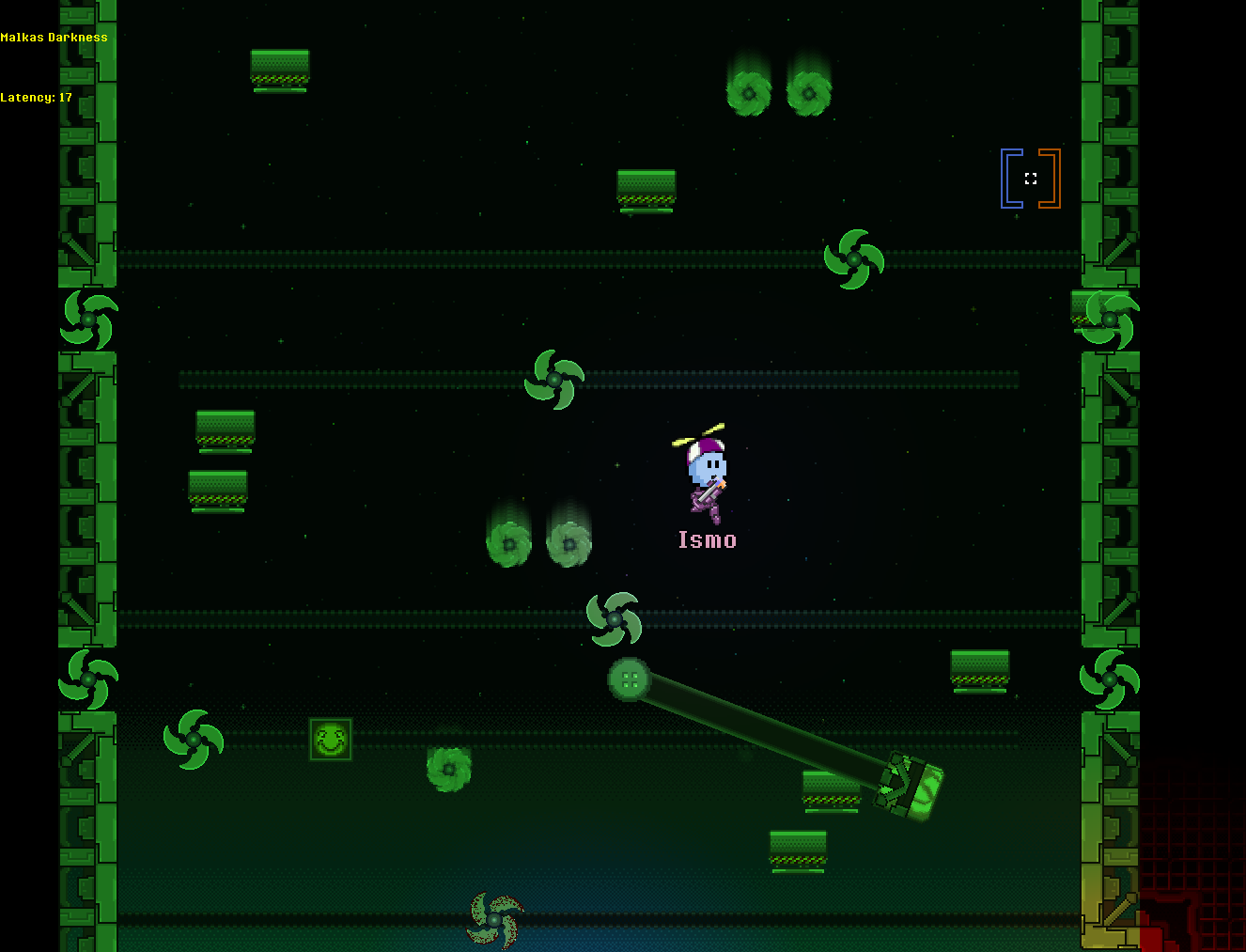 What's next?
I've already gathered a small list of things I need to fix. Nothing critical, just small tweaks and improvements like easing the calculation of blood and sparkles. Same goes to circuits and lights.
This was (probably) the last update in this year. I had plans to release christmas update, but instead of that I'll just upload some new levels to server.
Very little has happened with the graphics. I can't say for sure when these placeholders starts to disappear for good, but it's probably going to take some time. I'd wish to get this first theme ready as soon as possible.
Reddit: Reddit.com
Website: Portalmortal.net
Twitter: Twitter.com