Version 0.0.5 adds a PvP zone behind of the main city in Prosperia. The zone is clearly demarcated by a red line,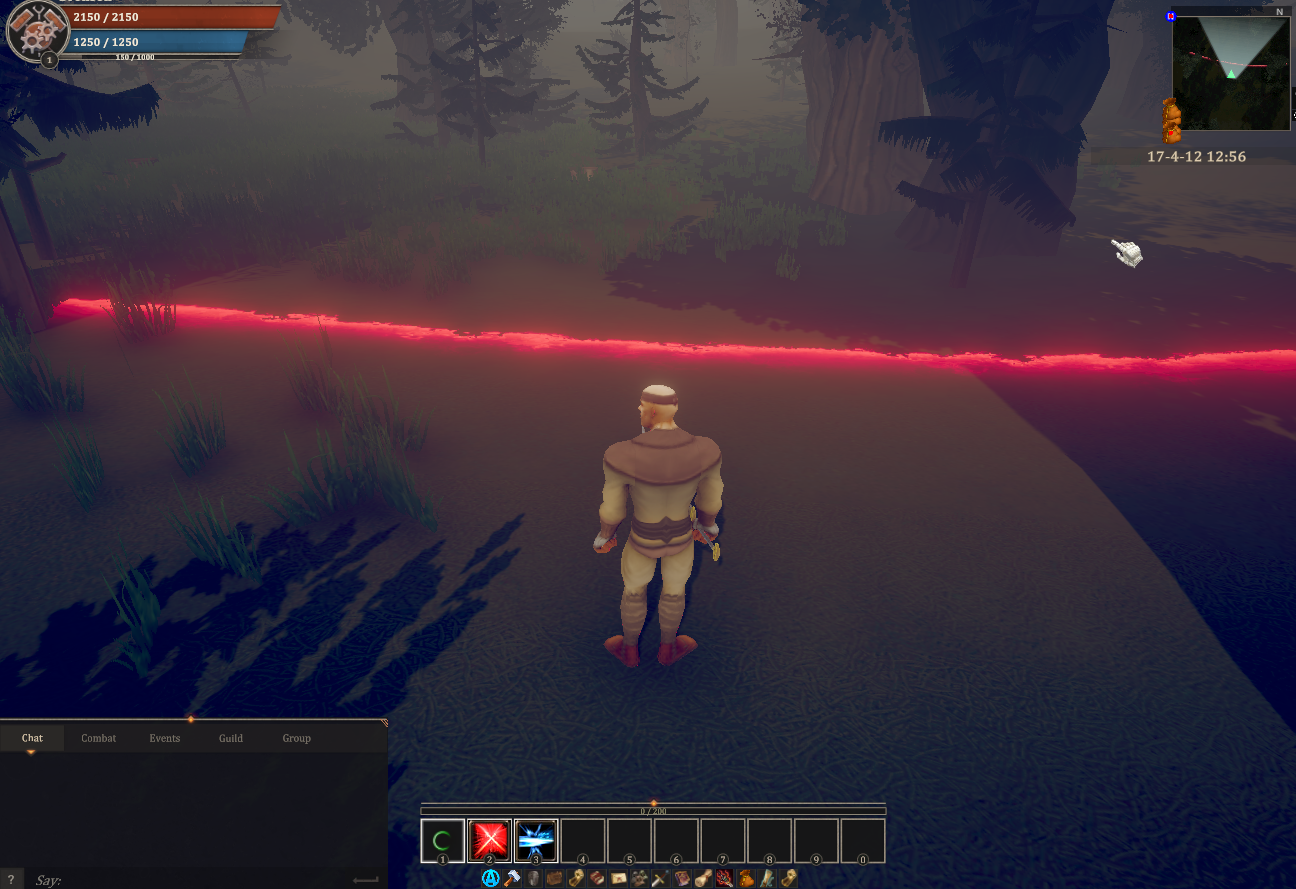 Upon entering, you will receive a message warning you to leave if you're not intending to engage in PvP.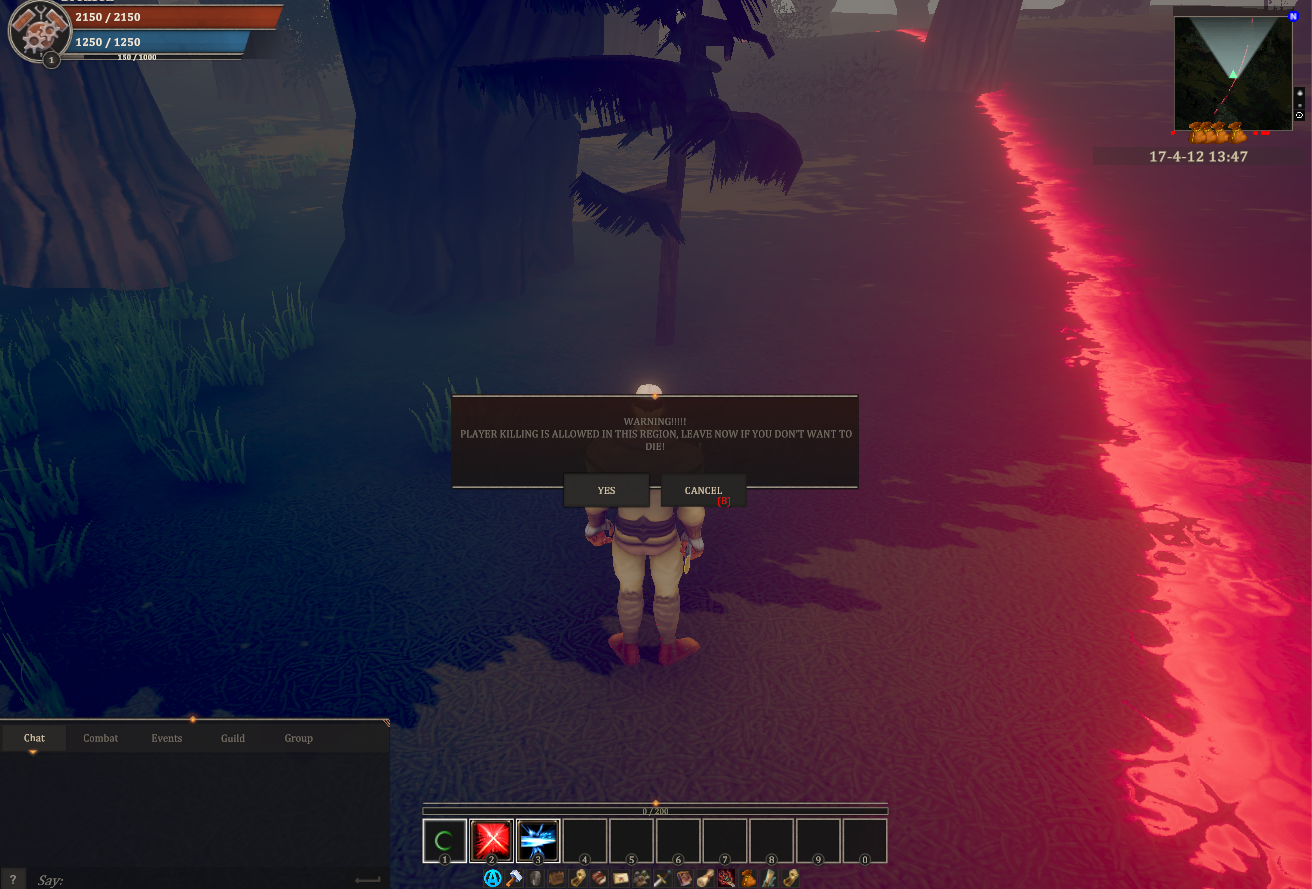 When inside a PvP zone, other player's names will show up in red above their heads and their targeting icon will be red instead of green.