Portal Mortal - Version 0.0.2.0
This build contains a lot of things! Let's clear it out:
- Checkpoints! Feelin wuzzy? With checkpoints you don't have to return back to the start after death! You can toggle checkpoints off by going to options menu and toggling "HC-mode" on.
- Springlers! Boing, boing, boing, boing, boing, boing...
- Moving plate! Put this thing on the rails and then connect laser, whip or mechanical hand on it!
- Mechanical hand! Rotates. You can attache blade, laser, whip or even an other mechanical hand to this thing, and it will rotate along! Think all the monsters you can create with this...
- Switch! Toggle power on or off. Like a light switch. You know how it works.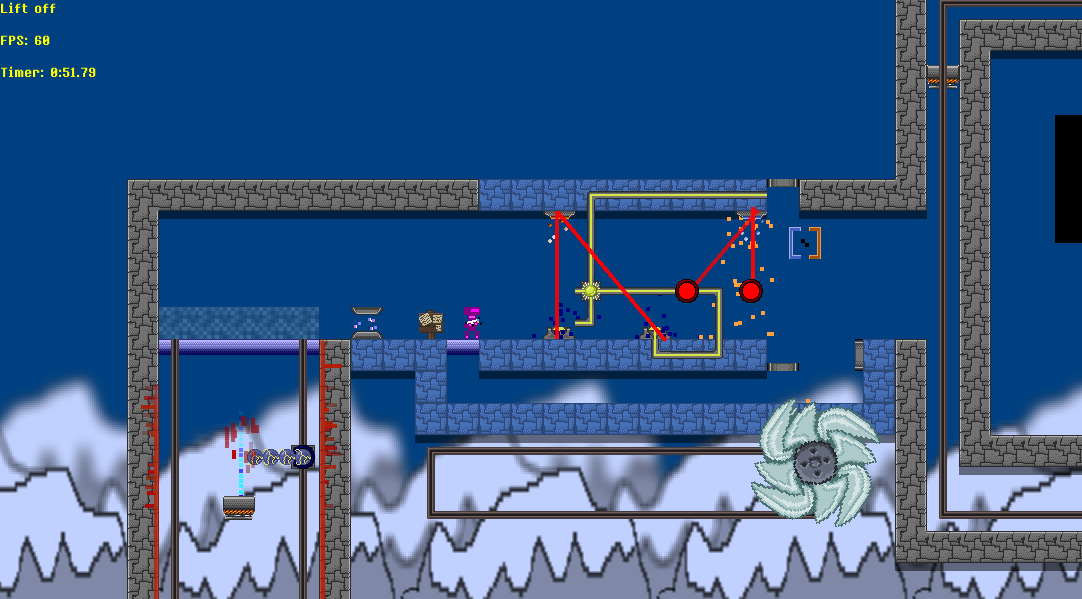 Also, added background. Yes, it's a place holder. No, it's not final. Yes, it's still a place holder.
Elevators are now working perfectly! Before there was problem which cause players character to jump like a mad and jumping while moving vertically was impossible.
So much different bug fixes and improvements to editor. Biggest one is ability to move level around! So, if you noticed that you've started to build your level in a wrong place, you can easily move it around as much as you want!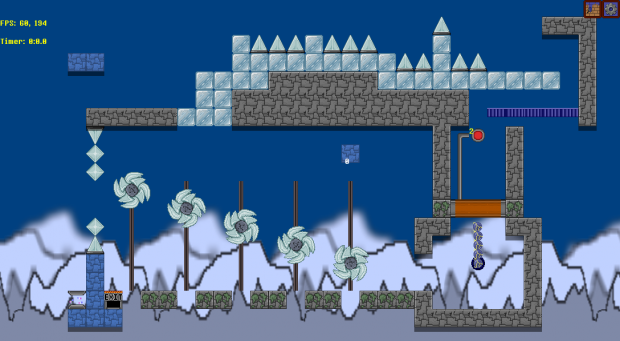 Next version is coming out in a week or two and it mostly contains bug fixes and maybe new set of brand new sprites! After that I'm going to focus on creating music and completing the story script I've started. It will took some time, but as some new bugs come out, I'll fix them asap.
Mean while, please, do enjoy!