Hello soldiers!
We're excited to announce that both Verdun & Tannenberg will be released on the Epic Games Store on July 22nd !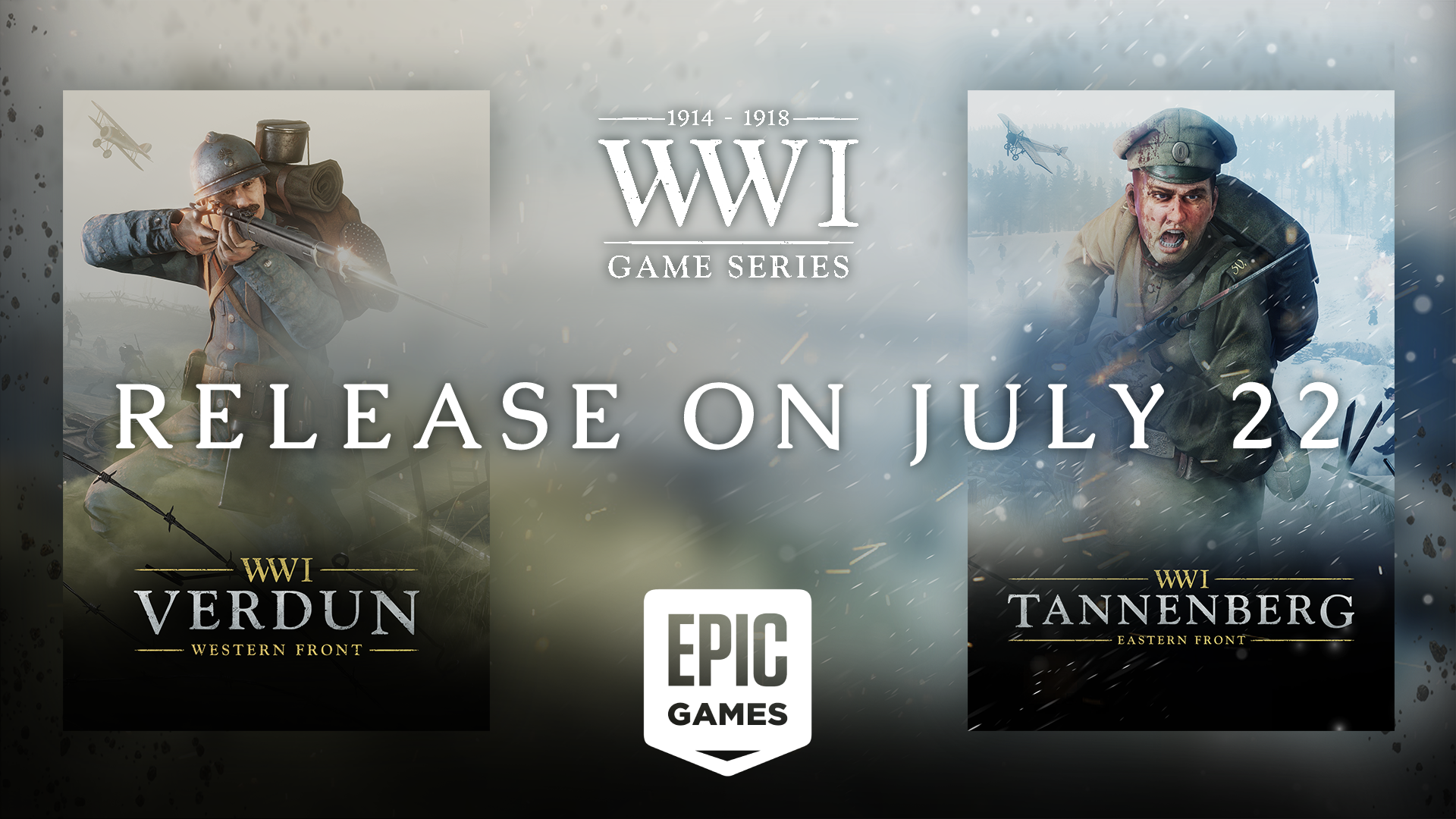 Verdun will be available to download for free one week and Tannenberg will have a 10% release discount! So be sure to grab the games next week!

You can find Verdun in the Epic Games Store here: Epicgames.com
Thank you
Being able to bring our two games to a different platform is truly amazing and we're very
grateful for all you players who made the series such a success, and therefore, making this possible!
With our Epic release, we foresee a lot of new recruits! We hope that you veterans will help us welcome the new players and get some honourable battles going on the battlefield! After all, every war can use more heroes right?
See you on the battlefield!