Hey knights!
Let me introduce you Hickaru, the main character of Verbere: she is a warpriest who risks her life to save his loyal lieutenant, who has been kidnapped for some mysterious reason ( that you'll figure out later... playing the game ).
She uses his Hammer to channel divine power and casting different types of spells ranging from attack to defence.... I can't speak much about the spell system since we are still working on its design, but I can still say that casting a spell will not be as simple as pressing a key.
This beautifull sketch has been made by our 2D artist Giulia.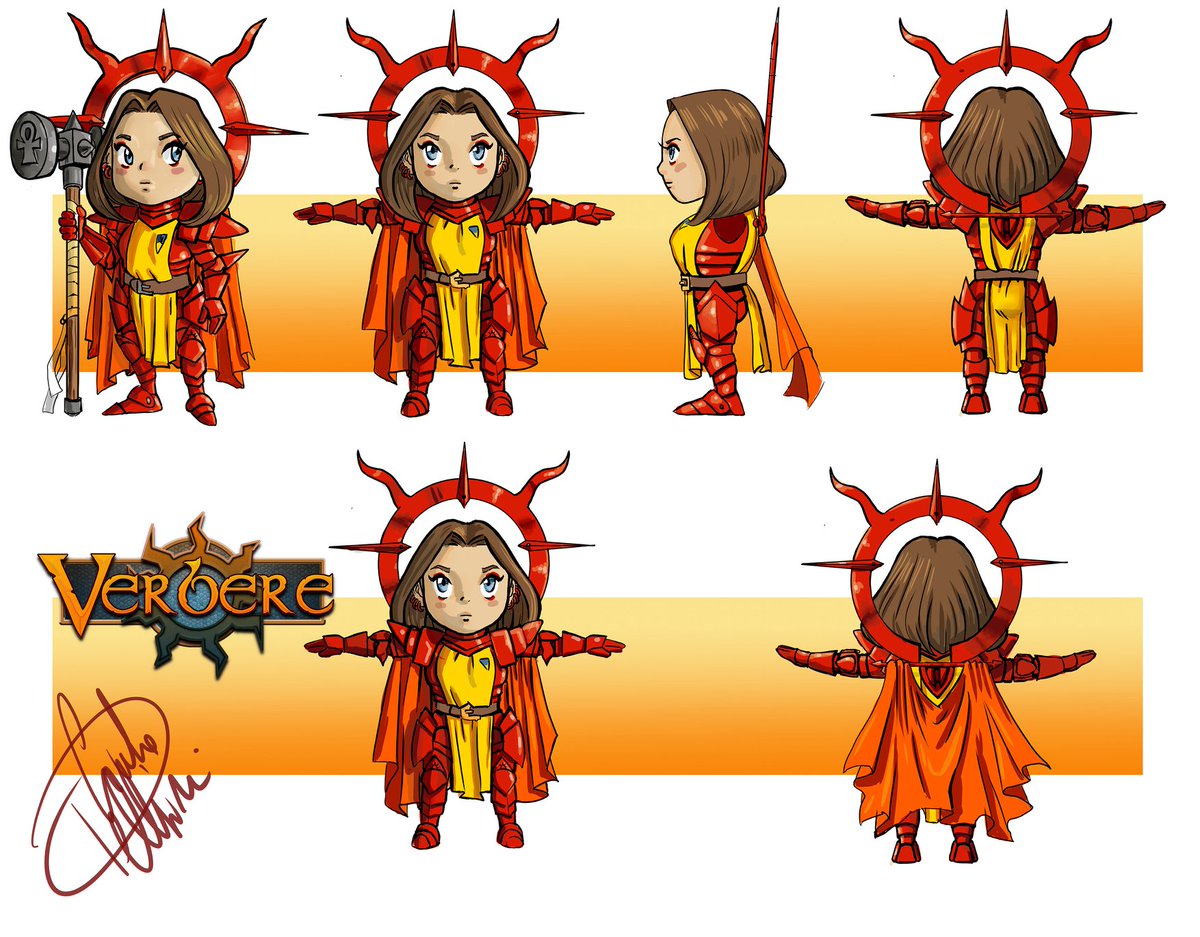 Our 3D artist Luca worked hard in Blender to extrude Hickaru from that sketch... he did a good job, right?
I worked hard too to get the base rotating :)
That's all for today knights!!!
See you... stay tuned.