For those who are interested, Vantage is currently in Early Access on Steam, you can check it out here:
The Vantage Trailer!
These past updates overhauled the pottery and leatherworking crafting systems as well as adds many other updates. You can find the patch notes here:
Steamcommunity.com
One of the major updates for these patches is the completely upgraded "passive crafting" system. This system is where you do not have to actively be in the crafting window, and other items and actions perform the crafts over time. For example the "wood tipi kiln" for pottery now fires your pottery for you as long as you meet the requirements for what the kiln needs.'
And to further making the passive crafting system easier, items like the "wood tipi kiln" have a new set of properties in their item tool tip called "Active Properties". Hovering over an item like the kiln will show you what requirements you need to make the pottery fire when you have a molded clay item in it.
This system will be greatly used in the coming updates to further make more crafting options passive, which makes crafting simpler and easier. And despite the word "passive" in the name, it makes crafting more interactive and fun too!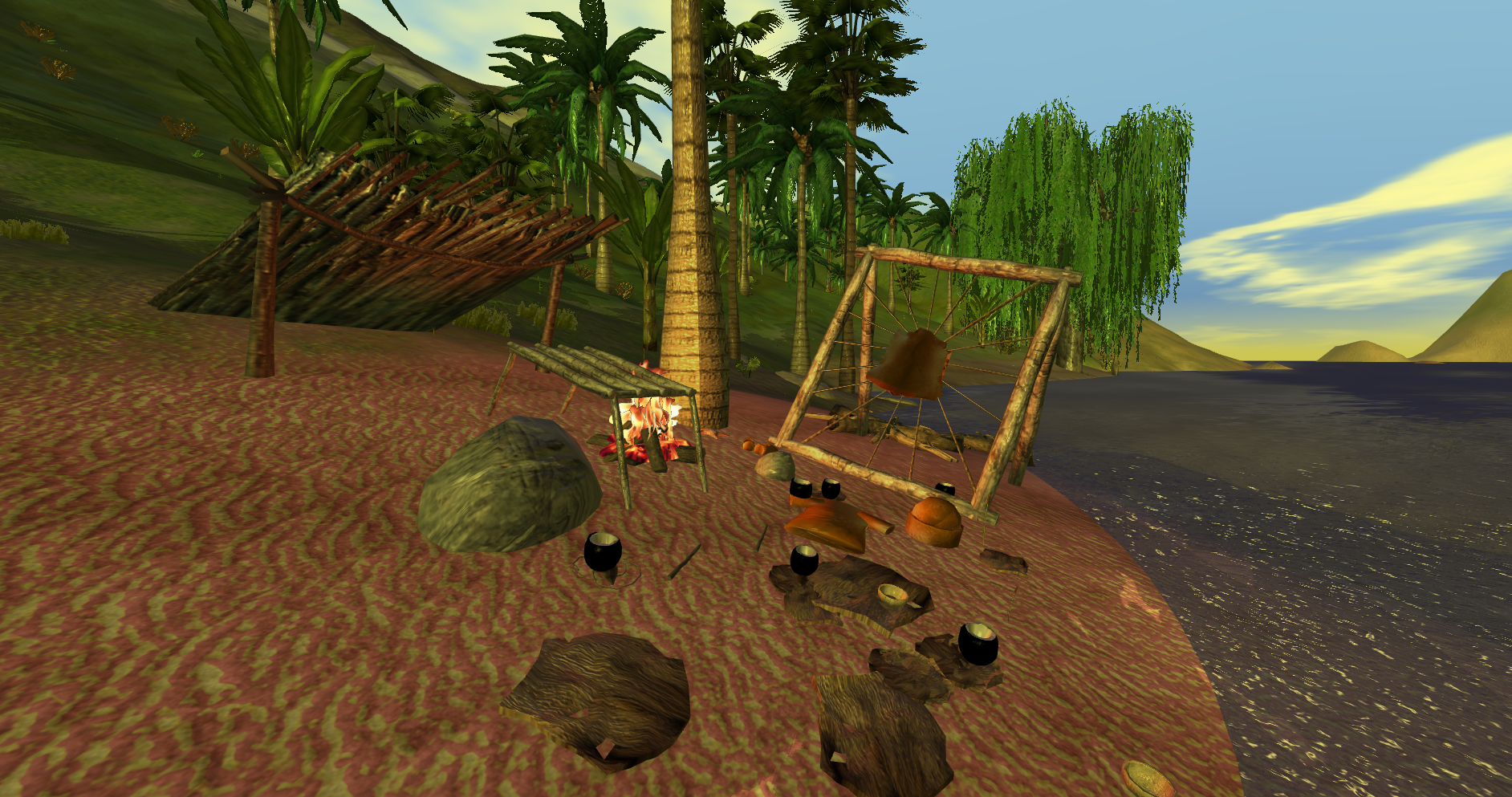 Also almost every aspect of the hide working system has been completely redone. Hide stretching and smoking are now passive crafts. There was a great deal of work to this update as there are many unique steps to hide working. The hide stretcher and smoker work similarly like the pottery kiln, and the item help tips for the hide stretcher and smoker give you an explanation of how these items now work.
You can check out more information on the game's Steam website here: Store.steampowered.com
Vantage's Facebook Page: Facebook.com