For those who are interested, Vantage is currently in Early Access on Steam, you can check it out here:
The Vantage Trailer!
Vantage Early Access 1.3.0 is Live! This update overhauls the herbalism system by adding the ability to make liquid concoctions! Also, I have done a complete overhaul of the plant items in the game. They now spawn, grow, germinate, and spread their seeds in various ways, dynamically populating the world!

You can now gather, prepare and cook herbs in boiling liquids to make liquid concoctions by making infusion containers. You can make drinking liquids a huge boost to your stats depending on what herbs, and herb combinations that you use!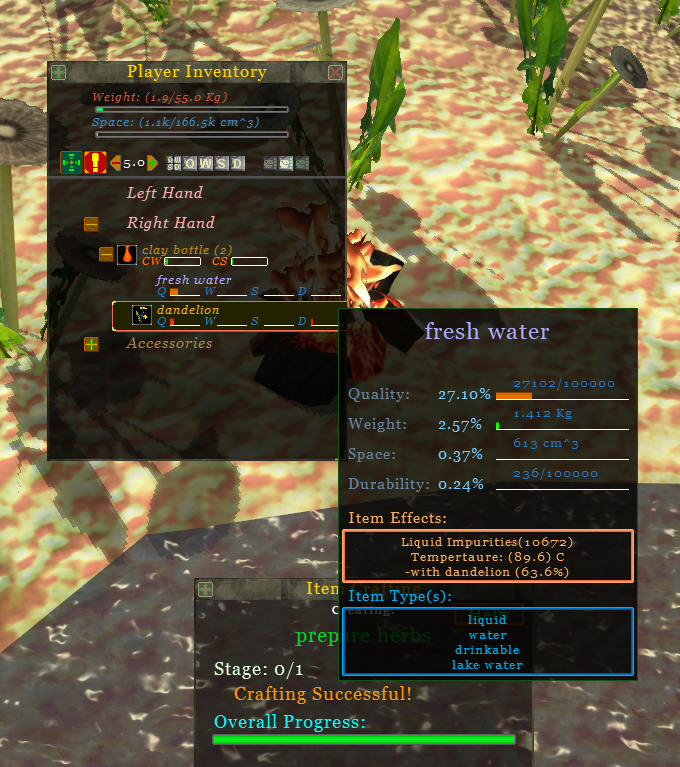 You can also now micromanage your liquids in this update. You can now transfer any amount of liquid from one container to another. This helps greatly with making your herbalism concoctions.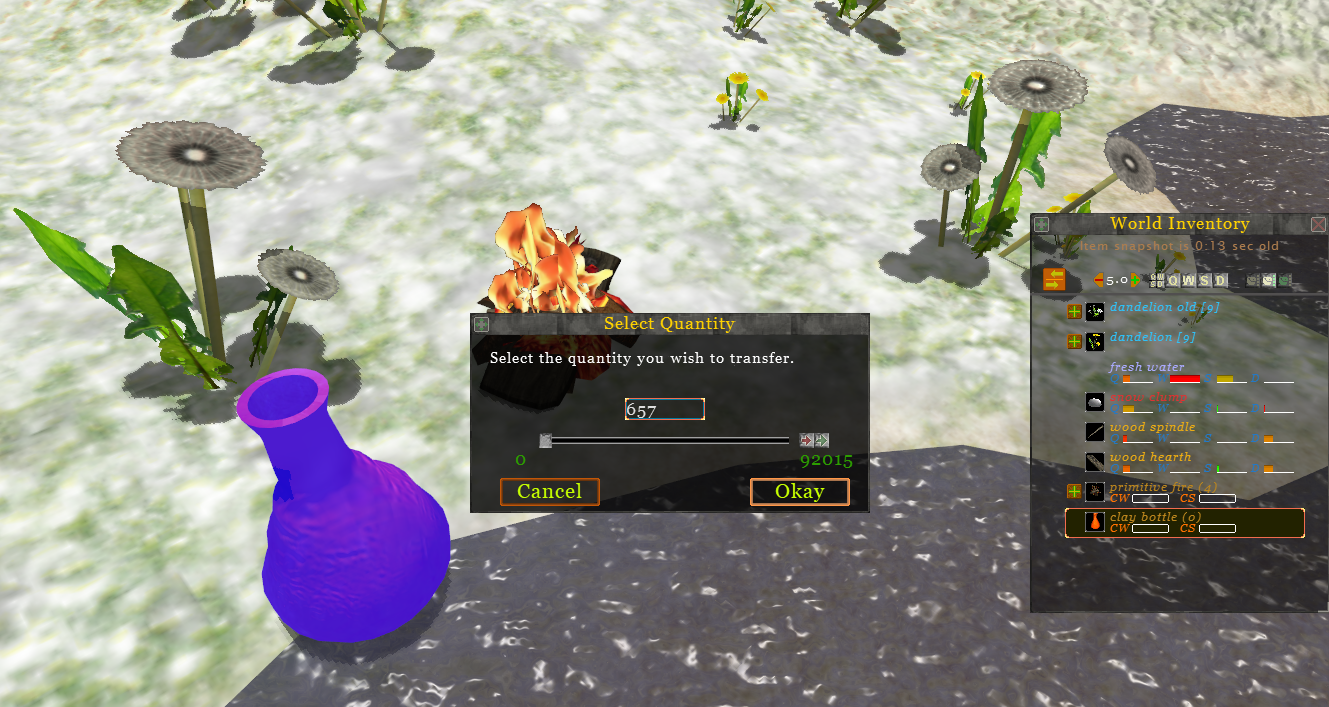 Plants now dynamically spawn all over the world, they repopulate over time. But be careful! They can spawn out of control if you don't take care of them, especially in your farmland!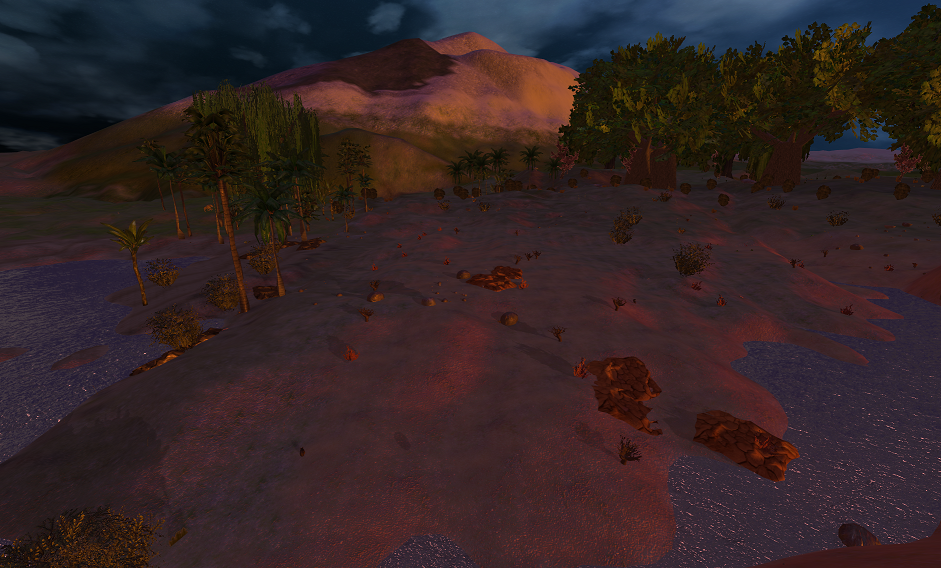 This was a MASSIVE update in terms of coding, framework, and game play mechanics. I will of course be testing this update even though I have had not seen any major issues with it. Also, keep in mind there are ALOT of statistics and numbers that may need to be tweaked in regard to the item spawn and growth algorithms of the plants.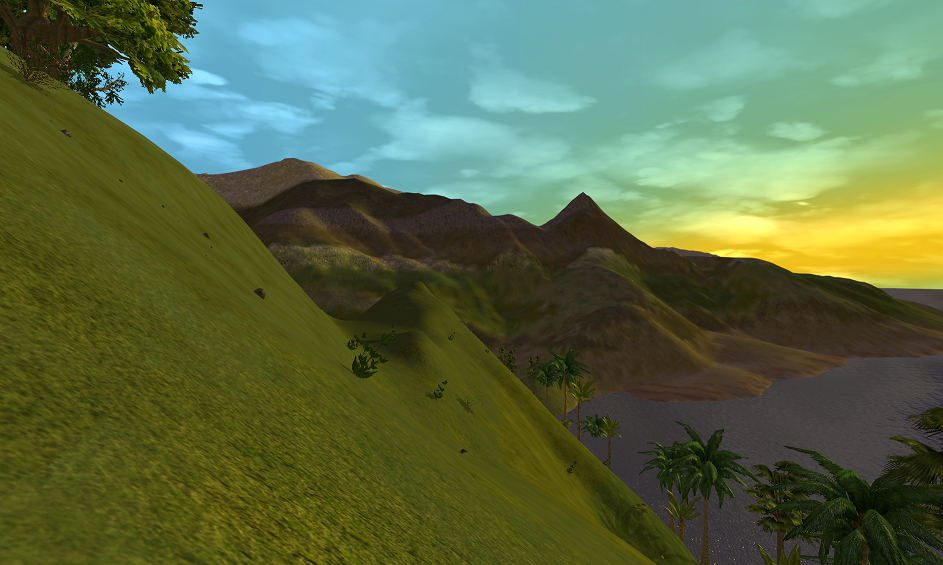 I will be moving onto refining the game play elements in this update for the next update, as well as doing several optimizations, etc... I will be adding a bit more functionality to the plant spawning system as well.

Enjoy!!!
You can check out more information on the game's Steam website here: Store.steampowered.com
Vantage's Facebook Page: Facebook.com