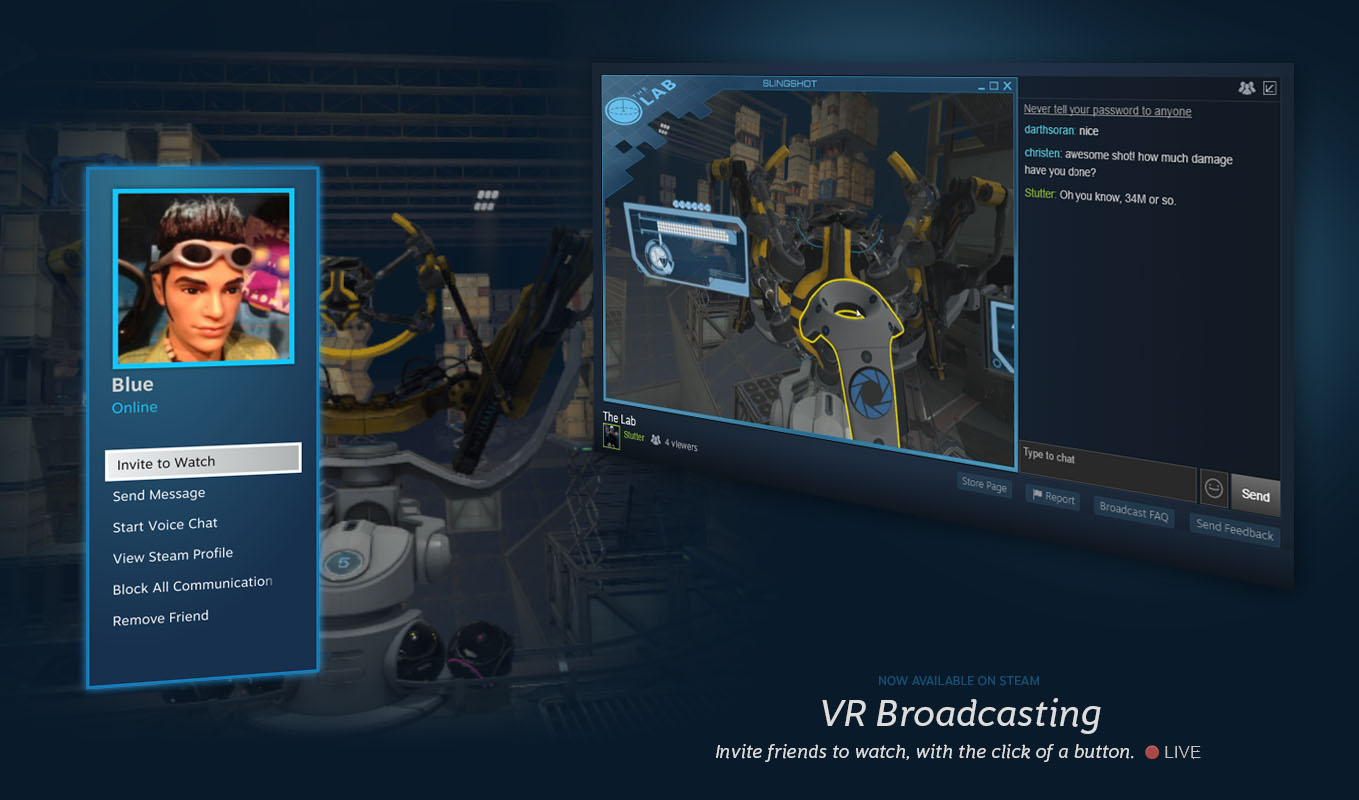 A new announcement posted in the SteamVR Community reveals that Valve has added support for VR games to its Steam Broadcasting system. Steam Broadcasting is Valve's built-in livestreaming options that allow Steam users to invite one another to watch their gameplay. It's all handled through the Steam Community's friends system, so users can choose to broadcast publicly or just to select friends. As the announcement describes:
"You can now show your VR games to friends using Steam Broadcasting. To start a broadcast, invite a friend to watch from the Dashboard, or accept a friend's incoming request by pressing the System button when you receive the notification."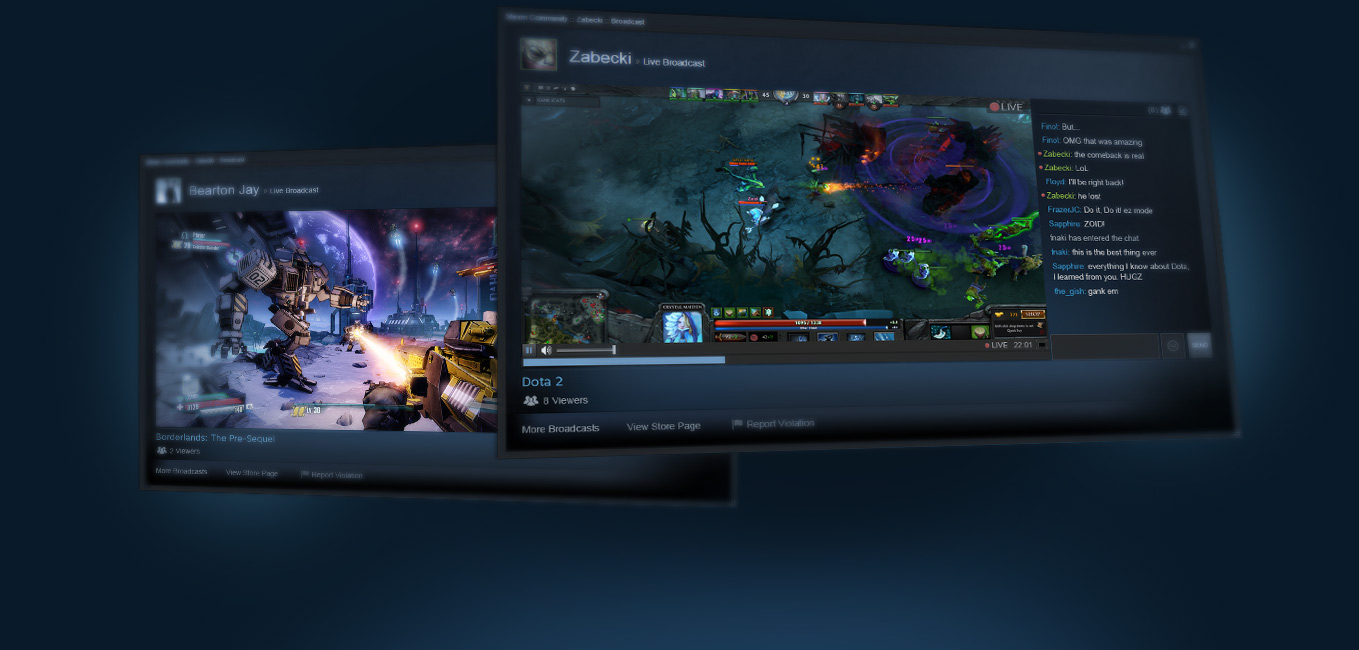 Though technically the Steam Broadcasting feature was available to VR games before, the way VR games interact with your display adaptor made it difficult to actually capture the VR gameplay footage within the broadcasting system. Some users reported only seeing a black screen, or the Steam VR window, rather than the game in motion.
Though livestreaming VR gameplay footage is welcome, it's still difficult to convey the actual experience of playing a VR game. It's the mixed-reality livestreams that you want to look out for - though, of course, most people aren't going to cover their living room in green screen sheets.