Hello there, Companions!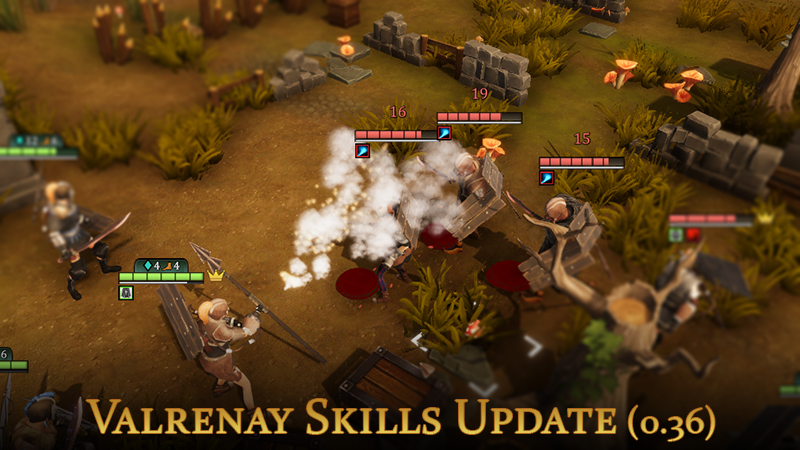 Today we're releasing a long awaited update that introduces special abilities for all Valrenay units. Now everyone will have at least a few to let them shine on the battlefield. It is by no means the complete selection of unit skills, we plan to have at least 10 special abilities to choose from for each unit.
Content:
6 new abilities for Valrenay Gunner: Steam Punch, Shield Bash, Watch Out, Taunt, Papa Bless, Power Knee Gong.

3 new abilities for Valrenay Engineer: Fixer Upper, Steam Release, Frag Grenade.

2 new abilities for Valrenay Blade Dancer: Hurricane Strike, Dance of Blades.

2 new abilities for Valrenay Trapper: Makeshift Weapon, Ancestral Equalizer.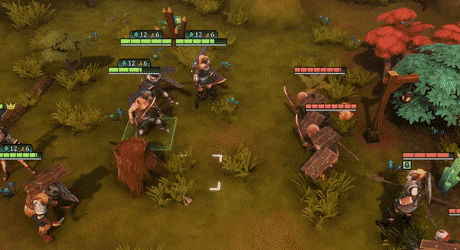 Balance:
Reduced AoE of Baron's Rain of Bullets from 3x3 to 2x2.

Changed the Battlepoints cost of most weapons and armor pieces.

Changed Valrenay Resource stats.

Changed the dead trees from half cover to full covers.

Balanced the resource / ap costs and cooldowns of Valrenay abilities.
Bug fixes:
Fixed a bug with playing two consecutive games in the online mode.

Fixed sorting and calculating MVP in post online battle window.

Fixed a double aura / stacking auras bug.

Fixed a bug with leveling up Construction company attribute even though it is disabled.

Fixed last enemy AI behaviour.
QoL improvements and tweaks:
Added quest giver's name in the UI.

Added a small resource bar under units' health bar in battle.

Implemented company's First Aid attribute.

Added Resource bar under the HP bar in battle UI.

Optimized game save file size.

Changed how the permadeath chance is calculated and now your units may die even in a won battle if their wounds were grievous enough.

Added an option to level up the Resource attribute.

Added an orbiting camera rotation under LMB in battles.

Changed the movement on the world map to RMB for consistency.

Added camera scrolling under LMB on the world map.
As for the Scarres, we're currently working on their armors and special abilities. Here's an Acolyte in Fur Armor: