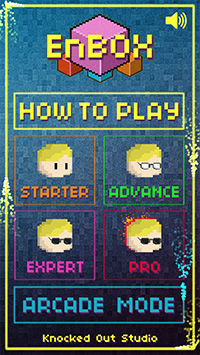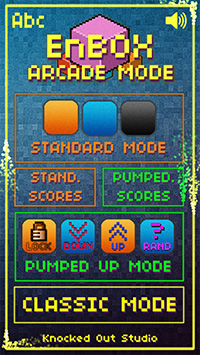 New interface update - new difficulties and Arcade Mode unlocked!
Version 1.0.1 is now available in the App Store, containing the following updates:
- New Difficulties and Modes added (Advance, Expert, Pro, and Arcade)
- Fixed Bugs in Tutorial
- Fixed Effects Bugs
- Improved UI Speed
New Advance, Expert, Pro mode - each difficulty has 100 new stages which will certainly entertain you for hours! Arcade mode is also now available, which is an endless side of the game where you have to compete in getting the high score local or in online! Pumped Up Mode also features new power ups for the Arcade mode, some may help, some may make matters worst!
Stop reading and start downloading! Check it out, it's currently available in the App Store!