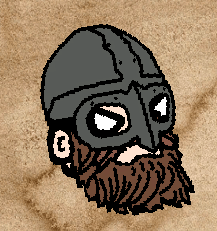 To Valhalla!
Hi all!
Sorry that this update took a while! I had a mini-vacation and was ill for some time. But I managed to finally finish it! This was initially only going to be a small, content update... but I just couldn't help myself :)

Patch notes:

- Added a highly-requested feature: Friends List. Add your friends via their player name and play games together by joining each other's lobbies while matchmaking! This feature is still experimental so expect bugs/simple functionality
- NEW MAP: Castle. A large uphill map featuring a Viking invasion at the bottom of a hill, and a small castle at the top.
- NEW WEAPON: Crossbow. Exclusive to the new Castle map, this slow-firing high damage weapon is very similar to the sniper rifle and requires excellent aiming skills.
- New customization items with a medieval theme.
- Reduced damage of melee from 90 to 30, but increased melee speed
- Rewritten the way the character preview works on the main menu. This was to eliminate various flaws in the old system.
Redesigned the system that assigns items to player characters. This was to make system maintenance and improvements easier in the future.
- Made some alterations to the positioning of the weapon holder and grenade spawn on the player character
- Made the aim line a little bolder for easier appearance
Redesigned the character customization screen. It now looks a bit more refined and there's space for.... additions ;)
- Badass Viking music in the main menu to promote the new content (this will only last until the next update!). The music was created by Pawl.D Beats!
- New alternate keybind for grenades is the F key
- New alternative keybind for jumping is the Up Arrow key
- Removed item refresh button as the user inventory refreshes every time the customize character screen is opened (results in a tiny bit of lag, but now you will always have your new items available)
- Fixed an issue where the list of skin tones would be incorrectly aligned with the UI and would be cut off.
- Enabled in-game ads for players not playing on the Hedz.io domain. This is to combat rude people from iframing the game onto other sites.
- Replaced the Early Access text box with a news box. Early access will now be stated on the main menu logo.