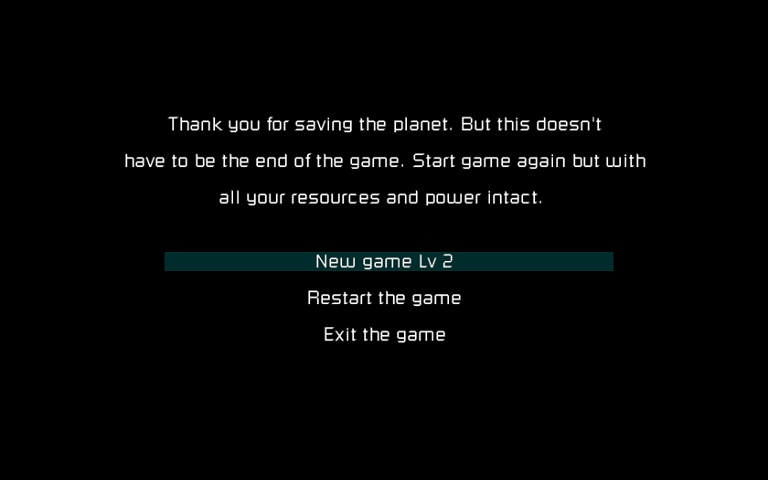 EN
Today new "Mechanical Guardians" demo is uploaded. What is new? New robots? New maps? New stages?... No. This time changes are in the form of the new options.
So let's start with additions:
- New game+
This mode allows you to play game over and over but all your resources remaining intact. This will make "Mechanical Guardians" endless game :) But full game isn't out yet so how will this mod work in demo? Simple. You can play available 2 stages over and over again.
- Online hi-score
Next new option is online scoreboard. For this you will need GameJolt account. Just log in with your GameJolt account (free) and your score will be written automatically on "Mechanical Guardians" GameJolt page.
You can try out new demo on Mmmfree2dwindowsgames.blogspot.rs and tell me what you think. Every feedback is welcome :)
SR
Danas je otpremljen novi "Mechanical Guardians" demo . Sta je u ovom demou novo? Novi roboti? Nove mape? Novi krugovi?... Ne. Ovoga puta dodaci su u vidu novih opcija.
- New game+
Ovaj mod daje mogucnost igracu da igra igru iznova i iznova iz pocetka ali sa svim oruzijima, mocima i resursime iz prethodnog prelazenja. Ovaj mod u sustini cini "Mechanical Guardians" beskonacnom igrom :) Ali igrica jos uvek nije zavrsena. Kakvu ce funkciju ovaj mod imati u demo verziji? Imace istu funkciju kao i u zavrsenoj verziji igre samo sto ce u ovom slucaju igrac igrati samo dva dostupna nivoa u krug.
- Online hi-score
Sledeca nova opcija je online scoreboard. Sve sto vam je potrebno za ovaj mod je da otvorite GameJolt nalog (besplatno). Cim se ulogujete u igricu svojim GameJolt nalogom vas score ce automatski biti upisan na glavnoj "Mechanical Guardians" GameJolt stranici.
Isprobajte novi demo na Mmmfree2dwindowsgames.blogspot.rs i podelite vase utiske. Svaki komentar je dobrodosao :)
---------------------------------------------------------------------------------------
Also here is the screenshot of on of the bigger boss fights!