In the final game, upgrading towers will go through different phases, with multiple choices.
The first example is the turbo laser (two full upgrade trees will be present in the demo).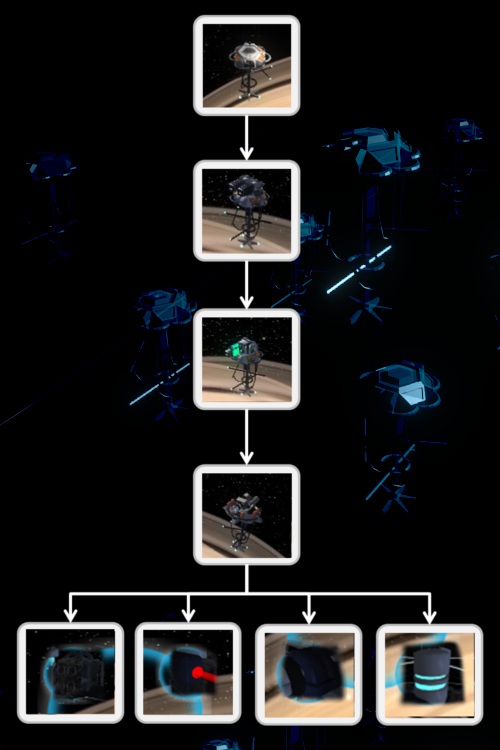 (1)Base tower
Doesn't do anything, but can be anyone! Its not decided, if it'll make energy, collect ore, or actually shoot asterioids and space junk.
(2)Laser turret
It is an attack tower from now. It is the weakest defense system, and the basis of every other towers.
(3)Repeater
The high-reload specialist tower. This can do good damage against anything threatening the orbit.
(4)Turbo laser tower
This is a very strong and very fast-firing turret, even though it is quite expensive to get here...
Has the possibility to still be upgraded with some useful technologies.
Upgrades:
-Laser-aiming
Doubles the damage of the turbo laser tower.
-Mini-shield -
Gives the tower the ability to create a small shield around it.
-Heat ray-
Destroys all ice with one shoot on the frozen asteroid.
-High energy blasts -
Increases the range of the tower by 150%.