The world of HammerHelm is changing...a lot! Changing out the placeholder trees for new trees that match HammerHelm's art style better, along with new rocks, and a lot more. Also adding in options so players can lower the tree variety to increase performance for lower spec PCs.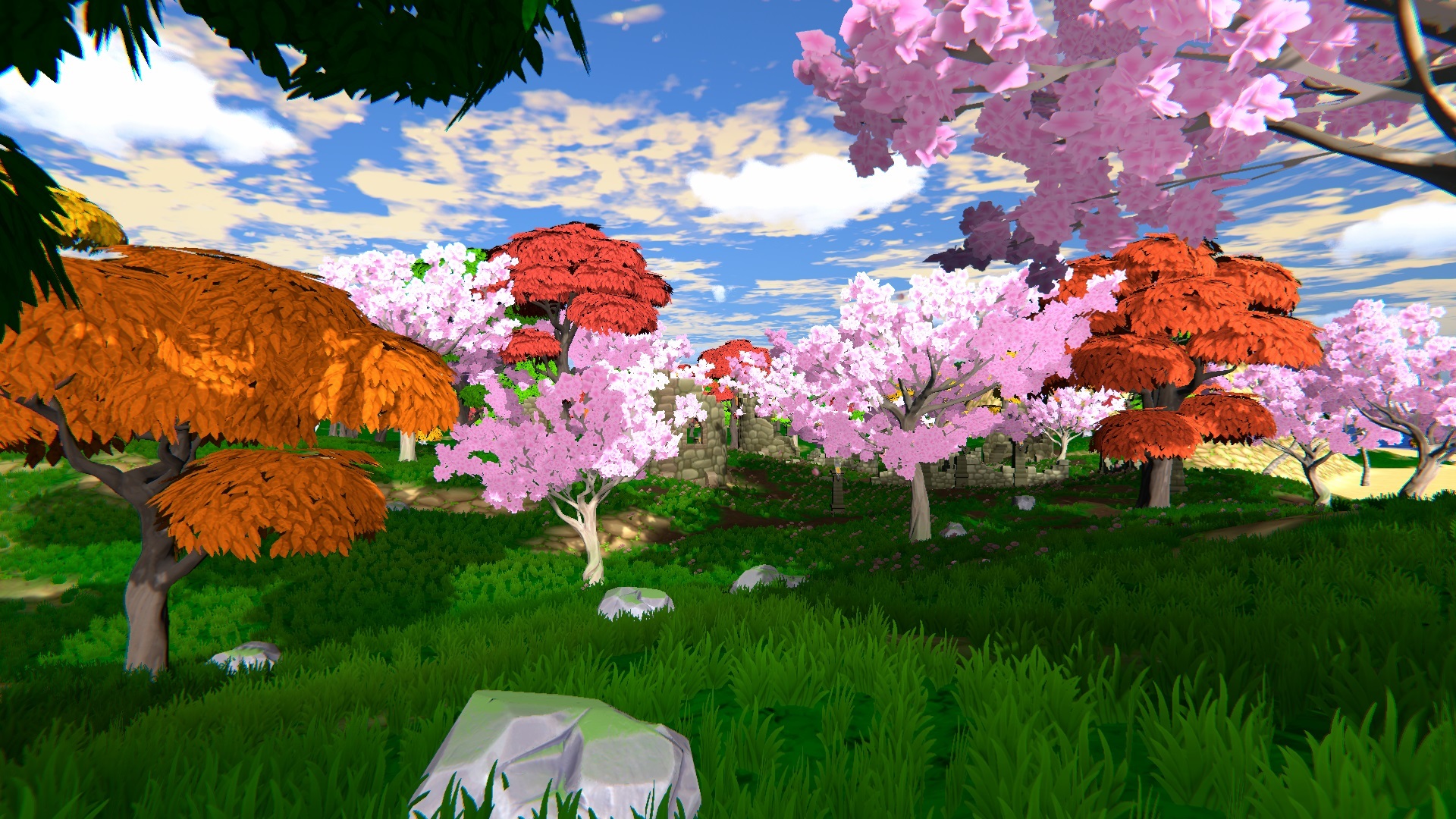 Some more specialized trees. These shots show the new cherry blossoms at the ruins and the new weeping willows and Willow Grove. Like the other new trees, these also move about with the wind.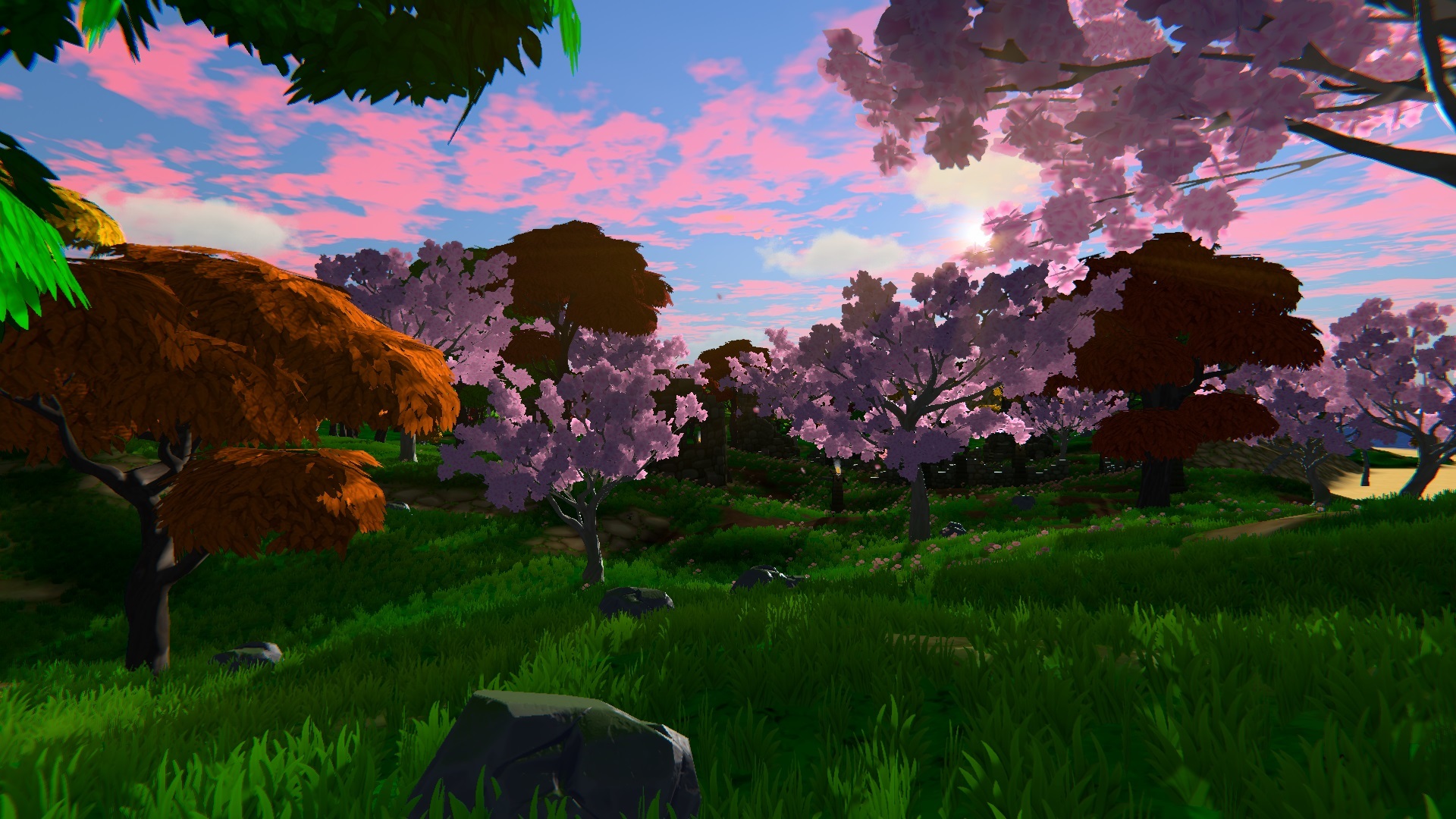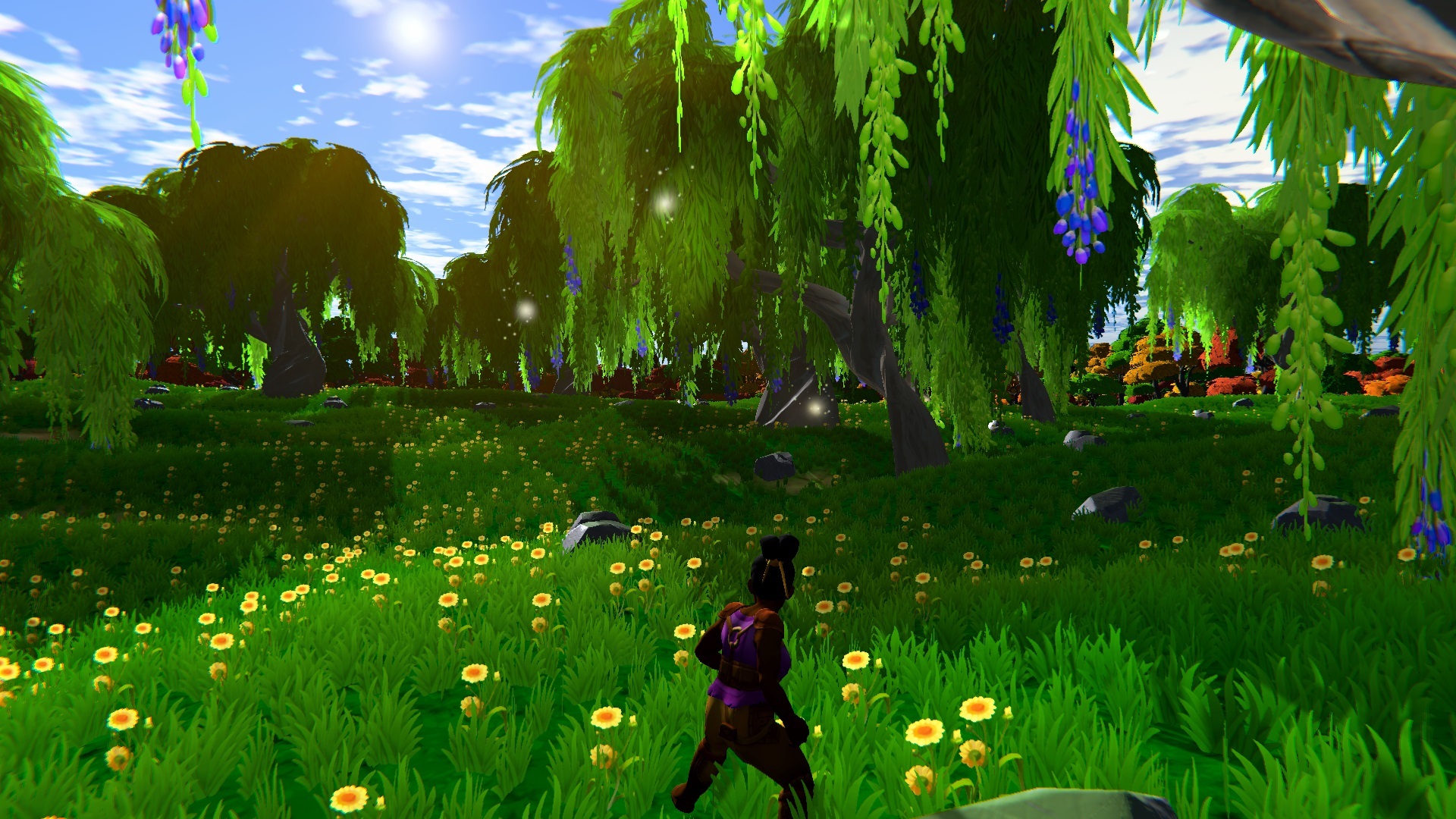 The weeping willows branches moving in the wind makes Willow Grove look even more magical. When I get a chance I'll make an animated gif!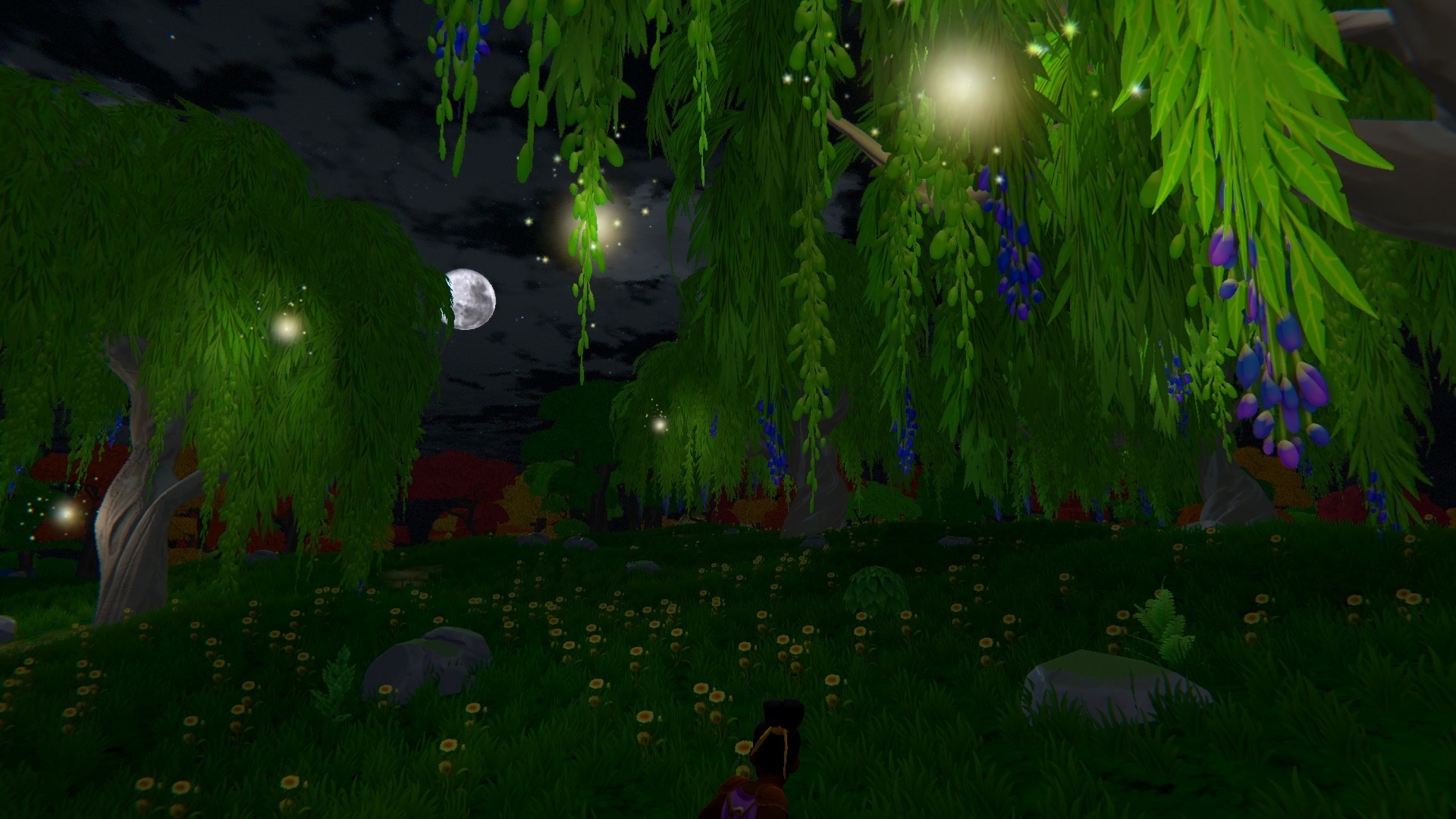 Hoping to have all of this finalized in the game this weekend!