Greetings anyone and everyone!
Scottie here again after a long while (Sorry about that) with some updates on our GameBoy styled horror game "The Third Shift".

Let me start off by saying that I really appreciate everyones patience with this game. You all know its been taking me a while, but I assure you work is getting done! Just at a pace that some might consider slow XD. But I digress, lets get on with some news.

After the battle with Bertha, one of the next areas you'll be going to is the Cryptid Exhibit!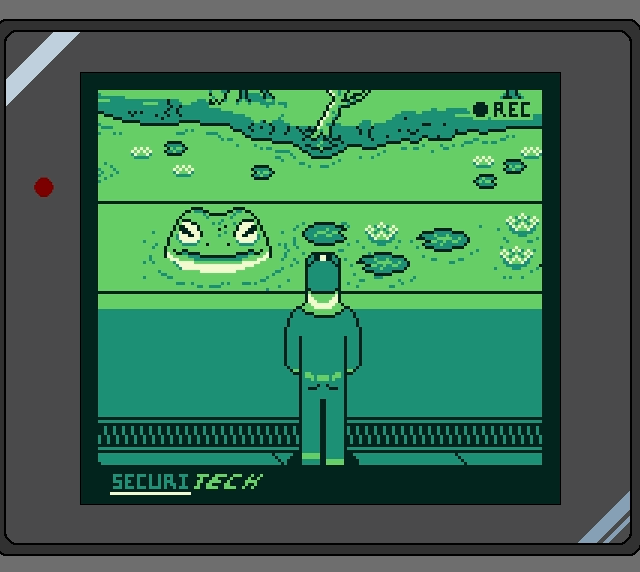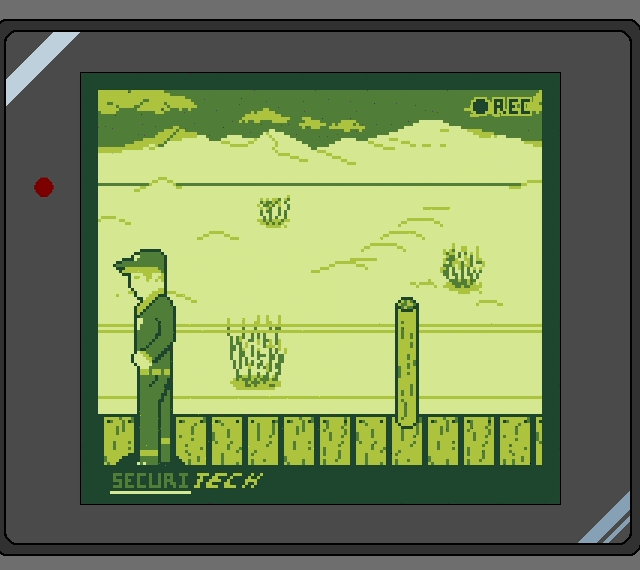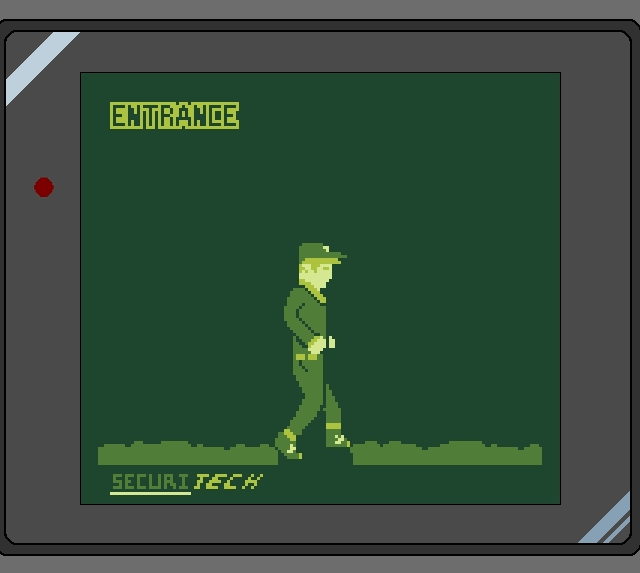 You'll have to navigate the halls and make your way up to the top floor to escape the dreaded exhibit! For the past few months I've been crafting the exhibit and placing all the pieces into place. Each Cryptid has their own little gimmick and hopefully they provide a little bit of fright to your shift!

For the most part, this has been relatively straightforward in terms of creation. I've programmed most of the exhibits (Save for two more cryptids) and the art work is mostly all there! To give an idea of where I'm at, the exhibit consist of 3 floors, with 10ish Cryptid exhibits to check out. While the structure is fairly linear, there's a bit of expansion when it comes to employee rooms scattered throughout.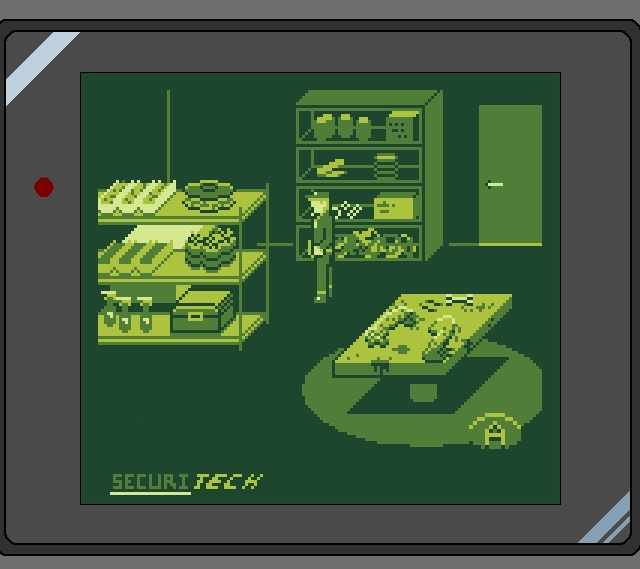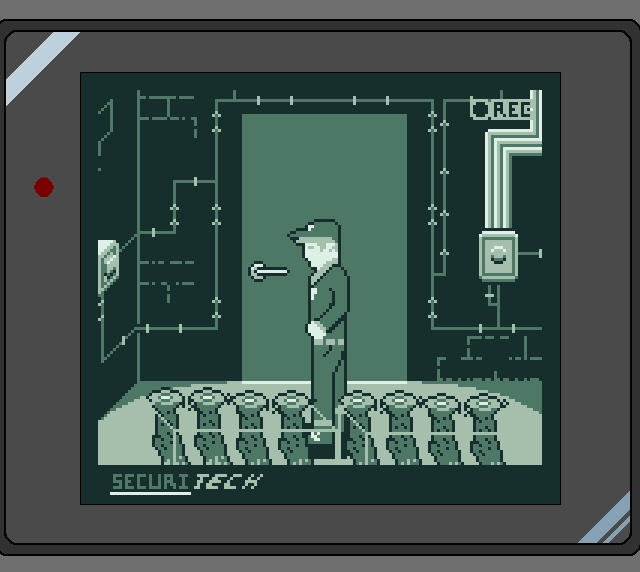 Speaking of layout, after receiving wonderful feedback from everyone willing to give any, I've since been constructing the exhibits a bit more user friendly. It seems that in the beginning moving between cameras could be a bit too disorienting. While this was my intention, it seems as though folks would like it not to be disorienting haha. So I've been much more conscience with the level design. But, I'll still throw some confusing bits in there for good measure :]

So, with all of this said, a rough estimate of total completion would have to be at 60% overall. Not to spoil too much, but theres two more exhibits to be finished (Although they wont be as big as the cryptid...I think). I wish I was farther along, but these things take time and then some! Also, I haven't said much about them, but I currently have a few more projects in the works at the moment. After the Fishing Horror Jam and finishing Fishing Vacation (another GameBoy Styled horror game if you're interested! Teebowah-games.itch.io) I had the itch to make some more smaller experiences. One I'm currently wrapping up at the moment, a few I'm steadily adding to, and one that I'm currently experimenting with for the Haunted PS1 Summer jam!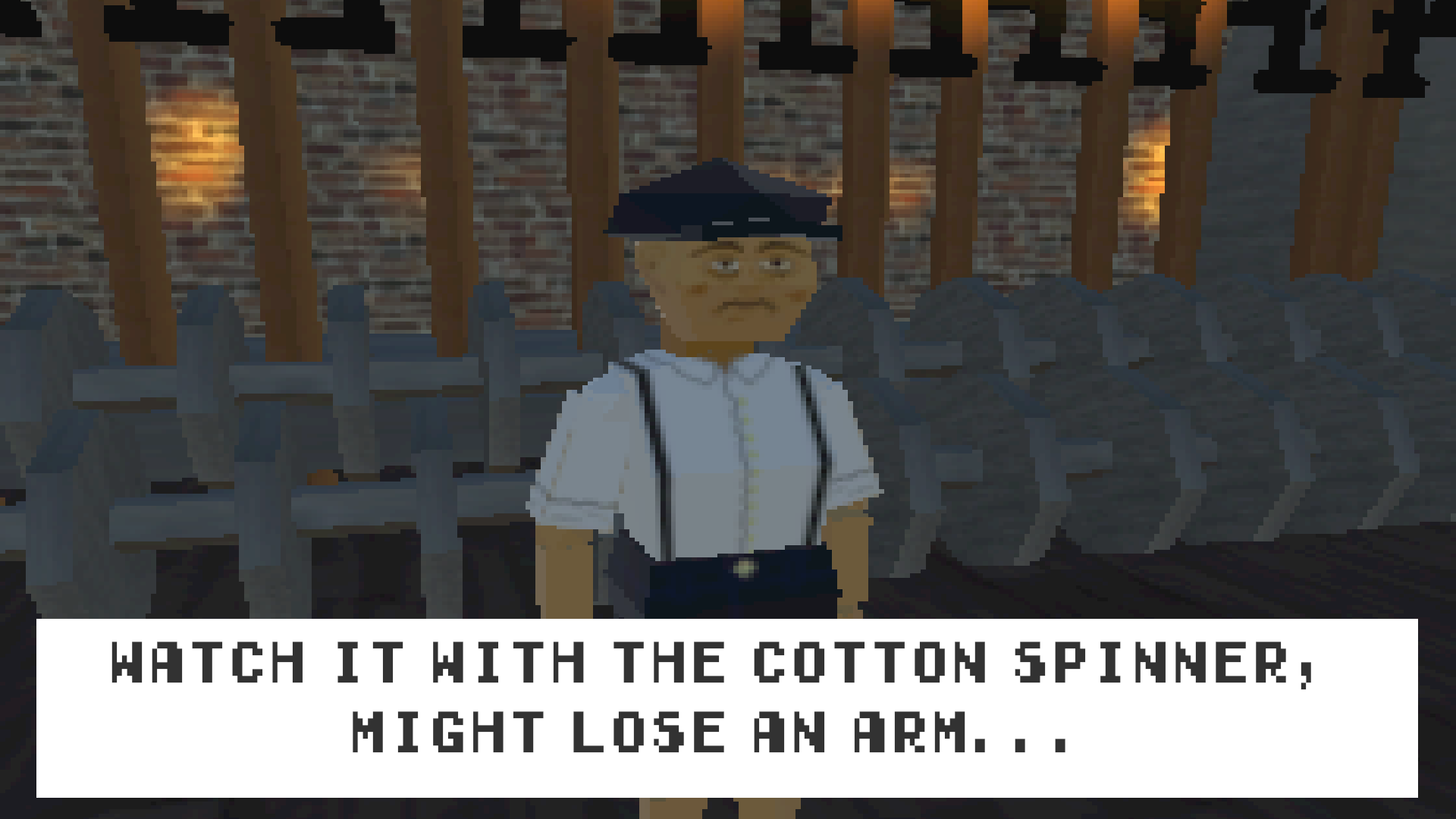 I'm using this one as an excuse to learn Unity and Blender. Here's hoping I can actually get it going!

And I think that about wraps it up for this month. I hope you all enjoyed reading, and let me know if you'd like for me to keep doing updates for the game. Thank you all for reading, sharing and caring and I'll see you all soon!
-Lameboy