Hey Everyone,
Its been a while 1 month to be precise but in that month we have been up to quite a lot of things so lets get right too it!
First up we have completely re-hauled the Mayan Mishap level it may not look too different overall to previous images we have shown but here is the latest version.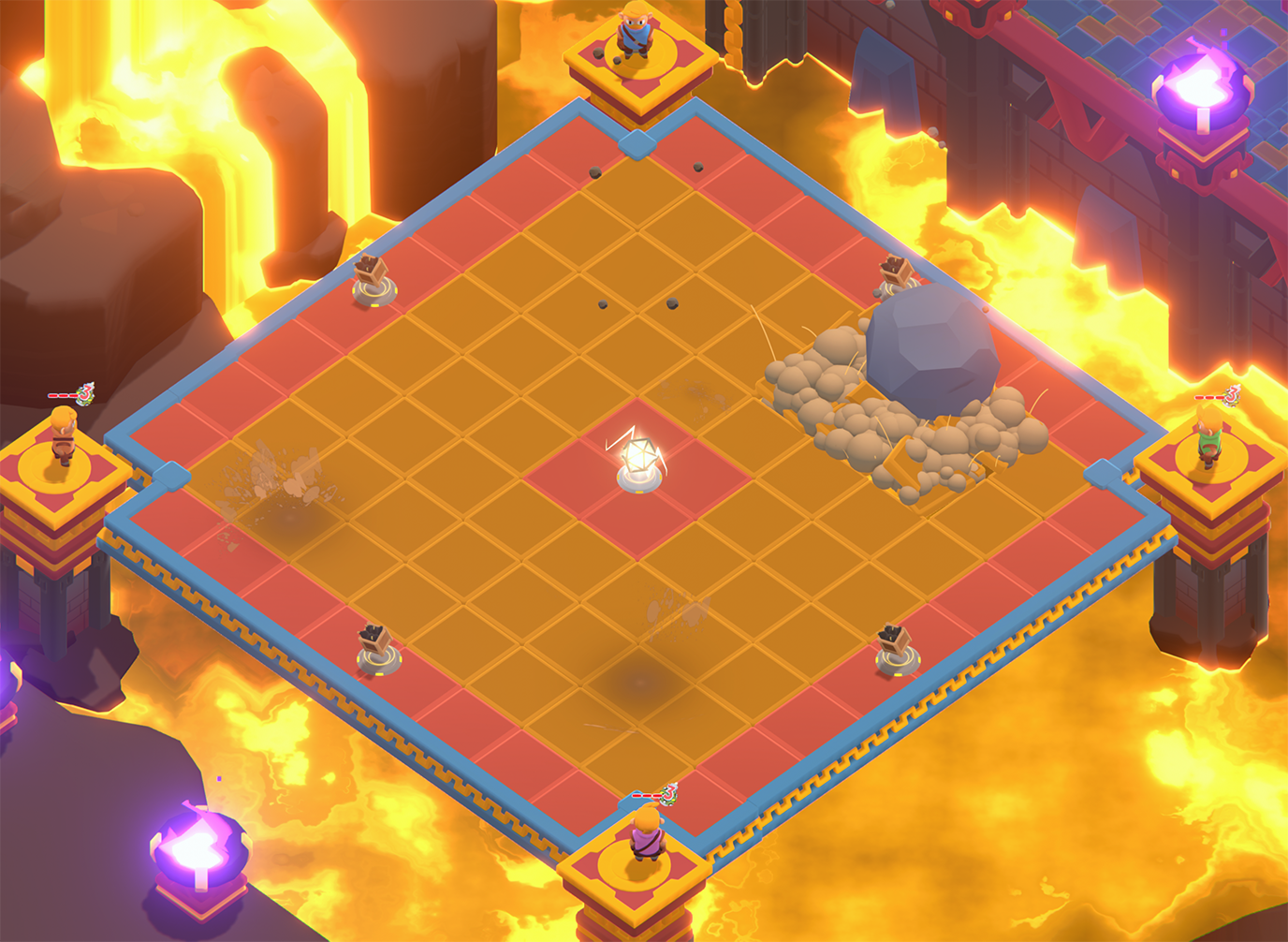 So what has changed well the biggest change would be that there are boulders falling from the sky now these boulders are physics objects as such can be a little bit chaotic and they absolutely wreck havoc upon the arena destroying any tiles and players that get in their way.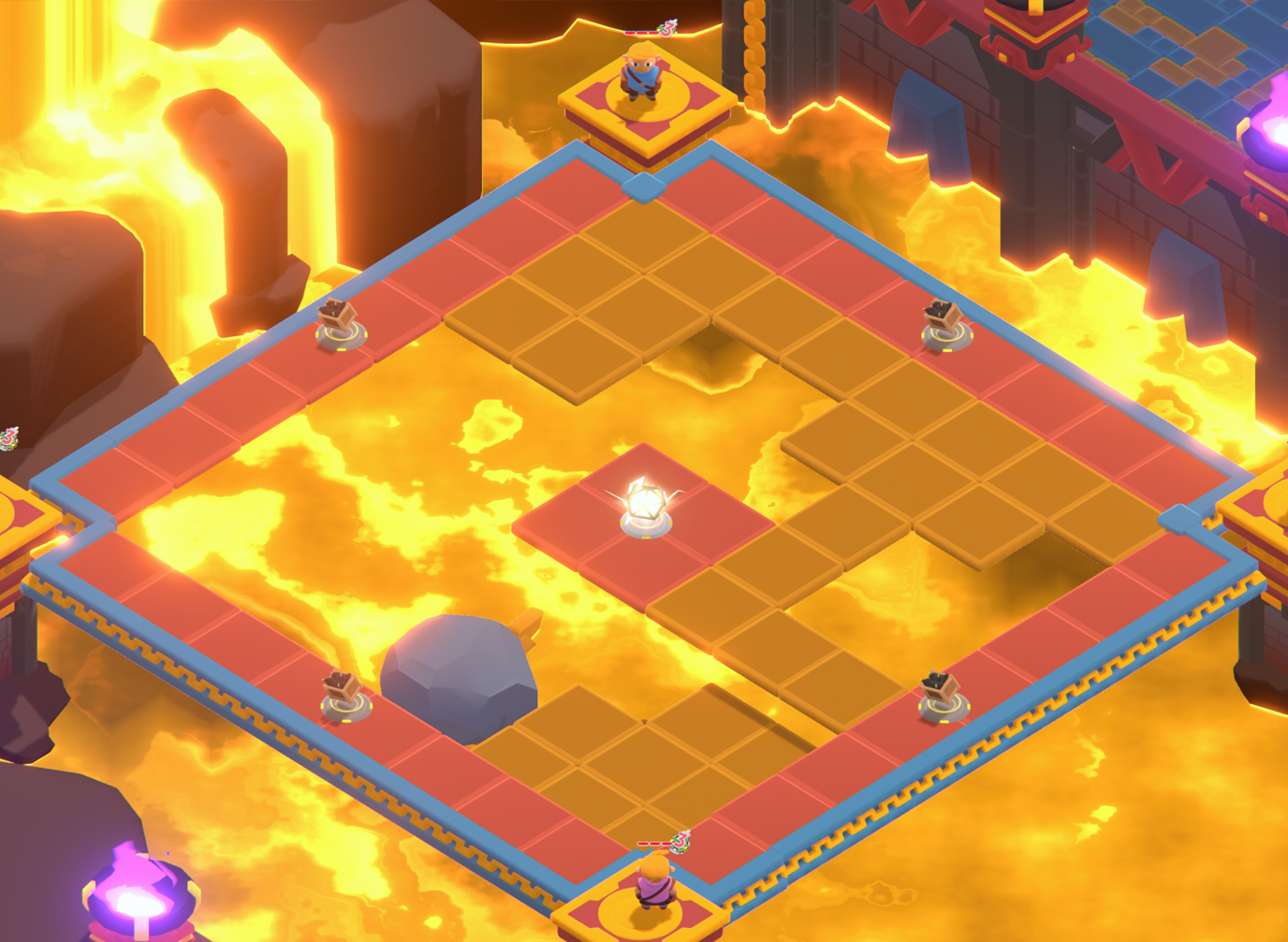 With all this destruction raining down upon the players they must still try eliminate one another from the match which is why the arena is so open with players and boulders being able to blow up chunks of the map in one go the arena can become rather tight rather quickly.
The one saving grace is the red tiles can not be destroyed but make you a rather easy target. You can see the whole thing in action with no gameplay in:
Along side this we also have our new character into the game Sharkera!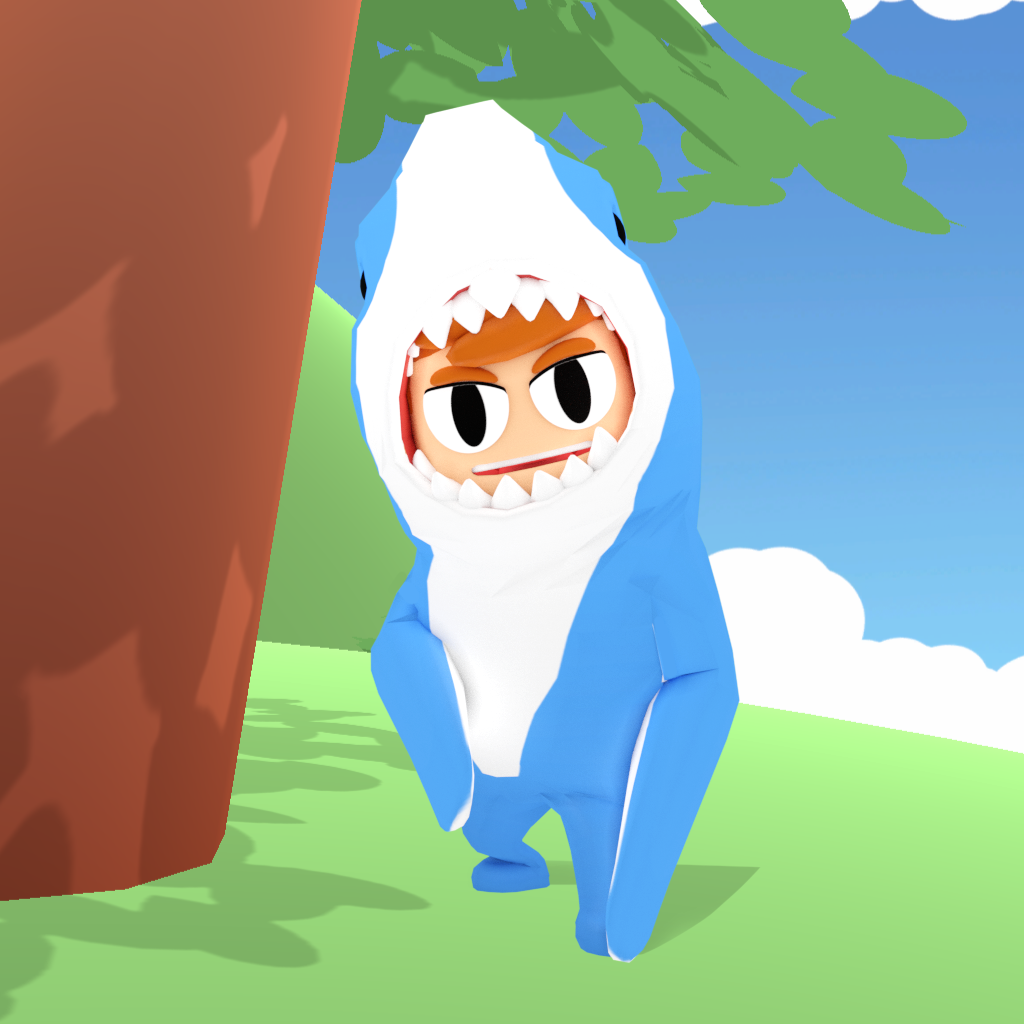 Who looks awesome in game love the paddle hands they have and the general look of the character so more to come soon!
Other things that have been worked on are the sound effects and just as usual bug fixing its been busy but we are loving every second of it and with Steam Next Fest just around the corner we can not wait for you to play it!
Lastly for all those wanting to see our process here is THE BOARD! the place we jot down ideas for discussion on a walk or to keep quick tabs rather then creating Jira tickets that said we still create the Jira tickets at the beginning of the week but who wants to see a nice and tidy webpage when they can see THE BOARD!!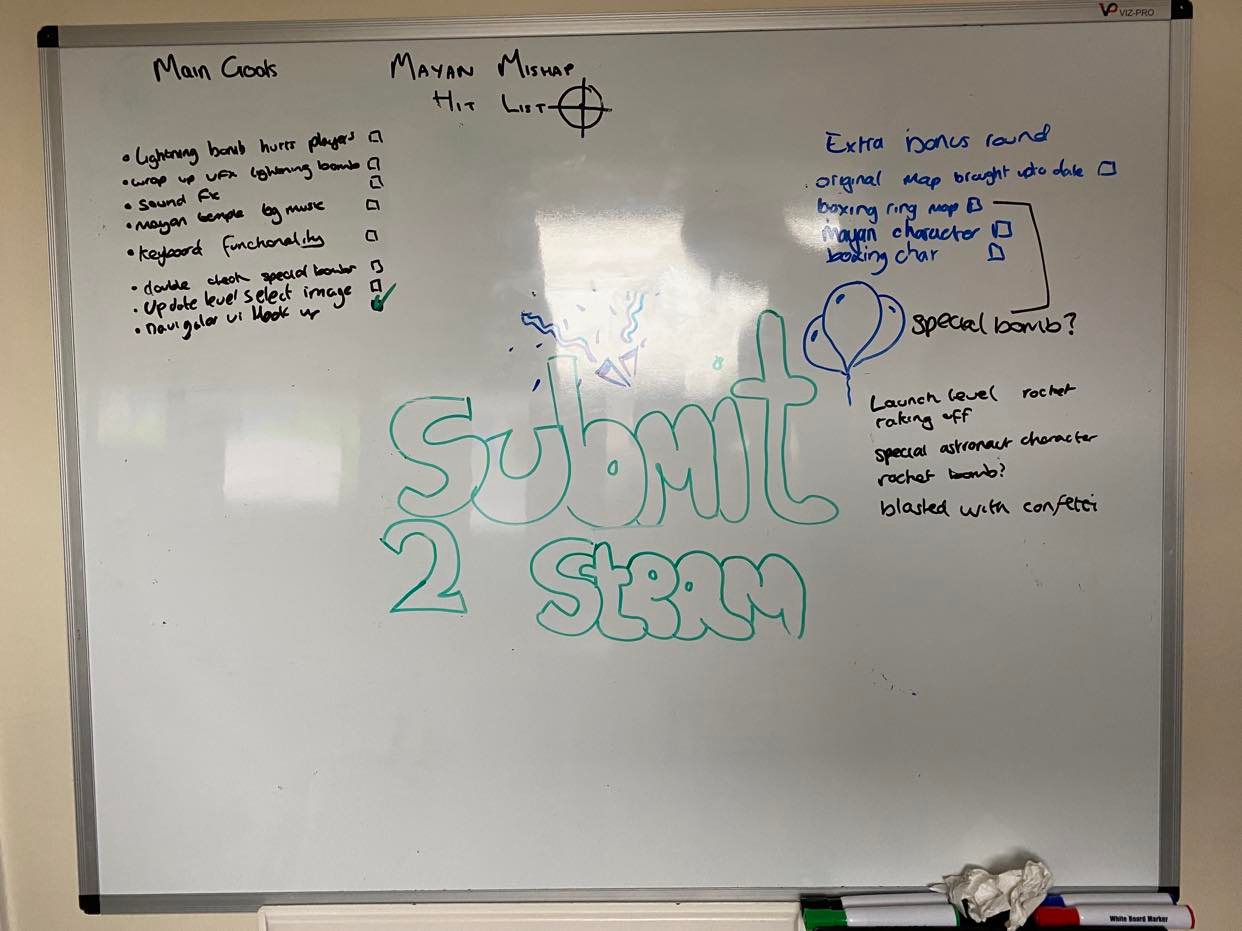 I hope you enjoyed this rather extensive article for us and as usual stay safe! See you guys next time for more info on Bombardier!