Hey guys welcome we have some exciting news to bring you in this week's article for boris the vampire.Now last week we successfully got done getting all the small assets in the game which was a big milestone for us, we've been working hard at trying to get fit all of them in perfectly inside the game. The following is a screenshot of what we'll be working on for the next few weeks.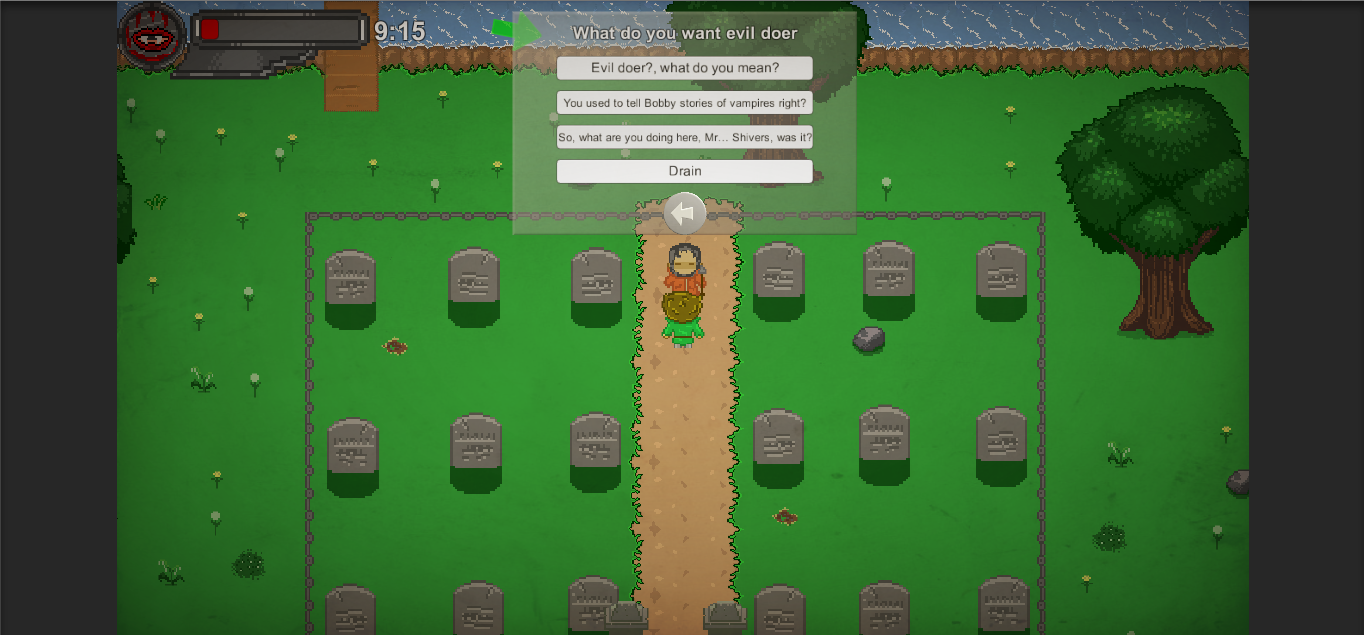 Each character has its own unique array of dialogue which describes their personality and behavior, as Boris you must talk with each to help you ultimately solve the murder in Elvindale, now we've functioned the character to have the option of saying rude things as well that could lead to a negative result also good things that can lead to a positive result, it all depends on you and what path you decide to take.
More good news this week is our recently posted page on steam, this will give you a glimpse of what the game would look like on steam before we put it up on green light, feel free to check us out in the link below.Also our new teaser trailer is there so go check it out! :p
Thank you for catching this weeks article also make sure to be ready for our steam release coming within a few short months along with our crowdfund campaign we'll need you the community help us along each step of the way to bring you a well thought story based game. If you would like to help us please make sure to follow us on twitter Twitter.com and visit our website by clicking here thank you for reading and stay tuned for more news!