I released my fist game as a solo indie dev in late November. Everyone had an opinion about how I should go about doing that but it all made my head spin. I figured, if my game's destine to make it, it will. I don't consider my game to be very gimmicky so I never felt like I had to strike while the irons hot. Every player you get when you're an unknown, is as valuable as gold. That has always been my plan from day one, My game's not a trendy game but I really believe the players who enjoy this game will be looking for games from me in the future.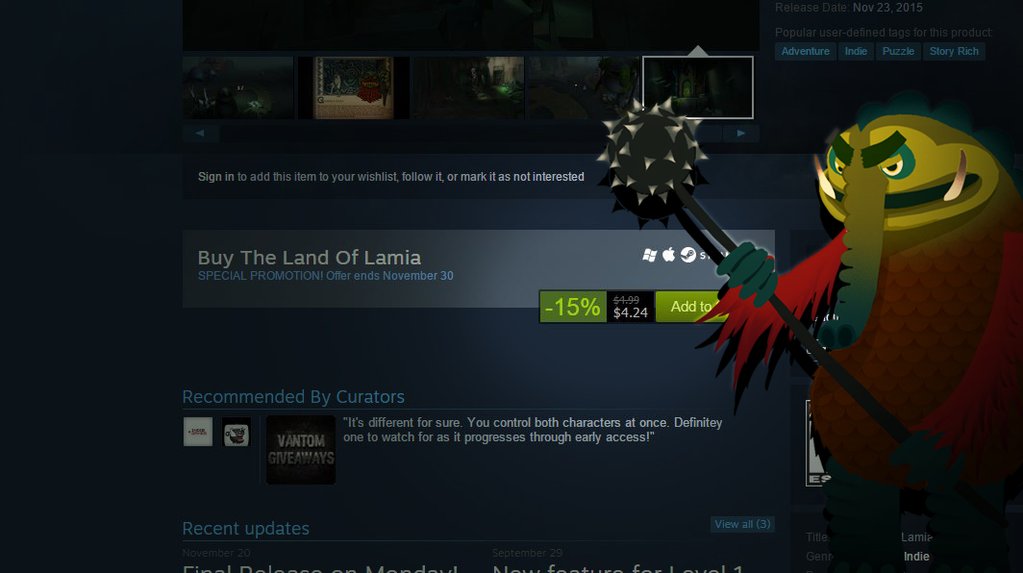 A lot of indie developers will tell you "first game? make it super simple. Get it done, finish something". For the most part, that's true. However, there's another way if you know yourself and how you work. This was my approach to my first game, I wanted to create a game with 3D graphics, complex camera movement, real time puzzles and a complex story. How? you develop and release just the first chapter and see how it goes. Don't get me wrong, this being my first game, the learning curve was huge and production still took me two years but in the end I had the first chapter to my story, 3 levels and around 1 and a half to 2 (sometimes 3) hours of game play.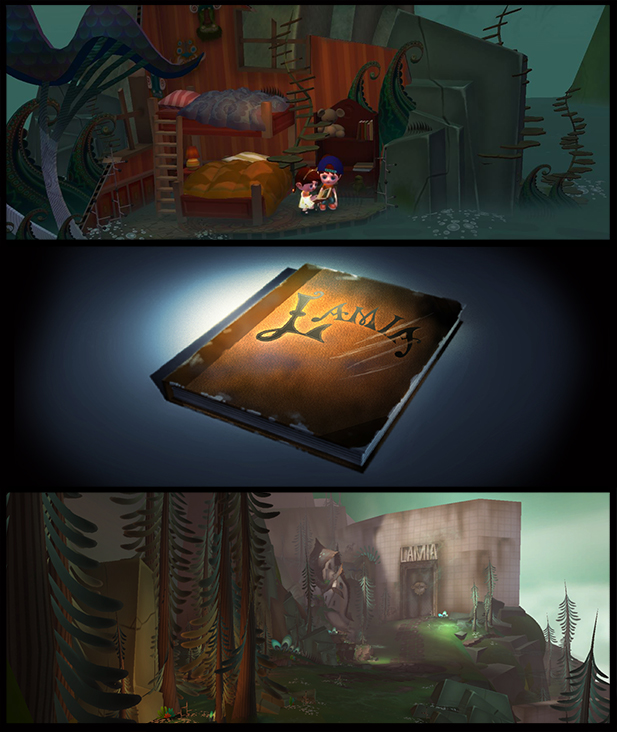 My game's been released and now I learn about PR people. I contacted a few and they essentially said I did everything wrong. I did early access, I didn't alert press about release, I didn't send out key's to anyone and everyone, bla bla, yeah I get it, I screwed up. To top things off, for the first few months I got passionate comments about "how boring" the game looked. Thanks, how would the struggling indie dev community survive without the sophisticated wisdom of your blind comments on the internet.
So, the game's been released for a couple months and I think I can see a possible future. If you're wondering about sales, do some research on how games sell on Steam when no one knows about them and you'll probably be in the ball park but my audience can continue to grow. That's one of the nice things about the age we live in, everything's one eternal library on the internet. It's no longer a quick walk down the New Release isle at the video rental store but actually a hunt for hidden treasures of any era. And my players are pretty cool, genuine people who aren't looking for a gimmick but a real methodical indie adventure game.
Thanks for reading, feel free to drop me any questions:)
Nathan Sisler