Hello everyone.

Today we released a smaller update (1.0.6) that fixed several bugs and added a few balanced changes, namely stronger orbital stations and late game technologies are now more costly, among other tweaks.

The update is available on Steam, Humble Bundle and itch.io.

Compatibility note: The saves from 1.0.5 are fully compatible with this new version, so you can keep playing as usual and you will benefit from all the bug fixes and changes. Note that one of the changes requires new games to be created to take effect, as described in the release note below.

That's it for now!



Cheers
The Dev Team
Praxis Games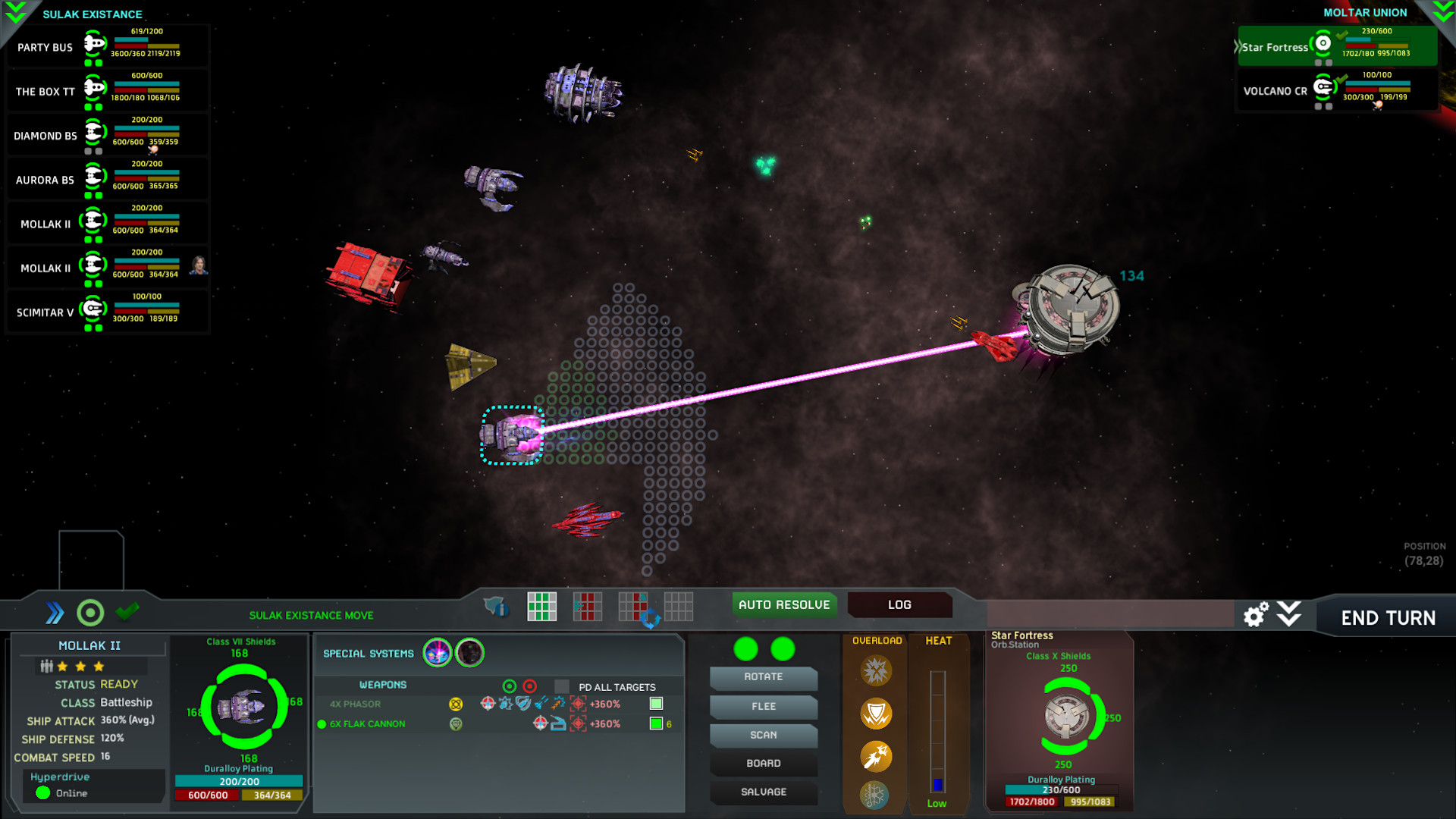 -------------------------------
---- VERSION 1.0.6 ----
-------------------------------

------------------------
# BALANCE
------------------------
The higher level technologies are now more costly. The late game techs were too cheap causing research to end sooner than it should (requires new game to take effect).
Orbital stations are now much tougher (they now equip maximum hull reinforcement, tripling their hit points in battle).
Loot obtained from space monsters salvage was too strong. Now, super powerful technology drops are less likely when salvaging debris from space monsters.

------------------------
# GAMEPLAY
------------------------
The Ambassadors of empires who have just declared war will be unavailable for a few turns for any diplomatic request (when declared war it's not possible to request peace in the same turn or the few next ones).

------------------------
# BUGS
------------------------
Fixed a bug that was causing leader desires for certain buildings to be built to not trigger after loading a save game.
Fixed an issue that was causing the wrong damage values to be shown for beam weapons when the player had the Beam Accelerators technology with available Helium-3 strategic resource.
Fixed a bug that was causing wrong values to appear in the space battle report when some ships fled and others stayed behind. Hitting autoresolve from within space combat caused wrong captured / killed / fled numbers in the report.
Fixed an issue that was causing offered or captured Titans from rivals to use the wrong Titan special abilities (the offered/captured Titans would use the player's Titan abilities instead of the original Titan's ability of the race who made them).
Fixed an issue that was allowing ships with broken engines to flee when using the autoresolve from within space combat.
Fixed a bug that was causing the wrong values for "POP Assimilation turns" to be shown in the empire overview screen's tooltip when the Xeno Tolerance space culture perk was picked (the value was being applied correctly but the wrong value was being shown in the tooltip).
Fixed a bug with the Illusion Materializer special system which was causing the original (non-illusion) ship to not hit its target, when only its illusion ship is supposed to not inflict damage.
[HOTFIX] Fixed a bug that was allowing colony events that had already triggered in the past to trigger again when loading a save game (events only fire once in each game session).

---
Instructions on how to download the latest build can be found here