SMILE GAME BUILDER is now updated to 1.0.4.10 and
a new 3D model was added.
This is called "CubeMan".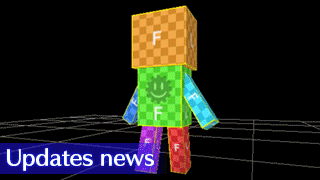 You can make your original cube model very easily.
Just paint those areas whatever you like.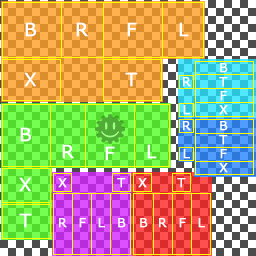 Orange -> Face
Light Green -> Body
Purple -> Right Leg
Red -> Left Leg
Blue -> Right Arm
Light Blue -> Left Arm
F -> Front
R -> Right Side
L -> Left Side
B -> Back
T -> Top
X -> Bottom
If you'd like to have several CubeMan in the game,
each file has to have a different name and
also the path name in .fbx file has to be changed.
----- How to Use ----
1) You have to export CubeMan.

"Add Assets" > "3D" > "CubeMan" > "Export"
2) Import the file into Blender.

Make change "Scale" to 100 for Main
and put a check on "Ignore Leaf Bones" and
"Automatic Bone Orientation" for Armature.
3) Make sure the "Source" is the same name as the file name.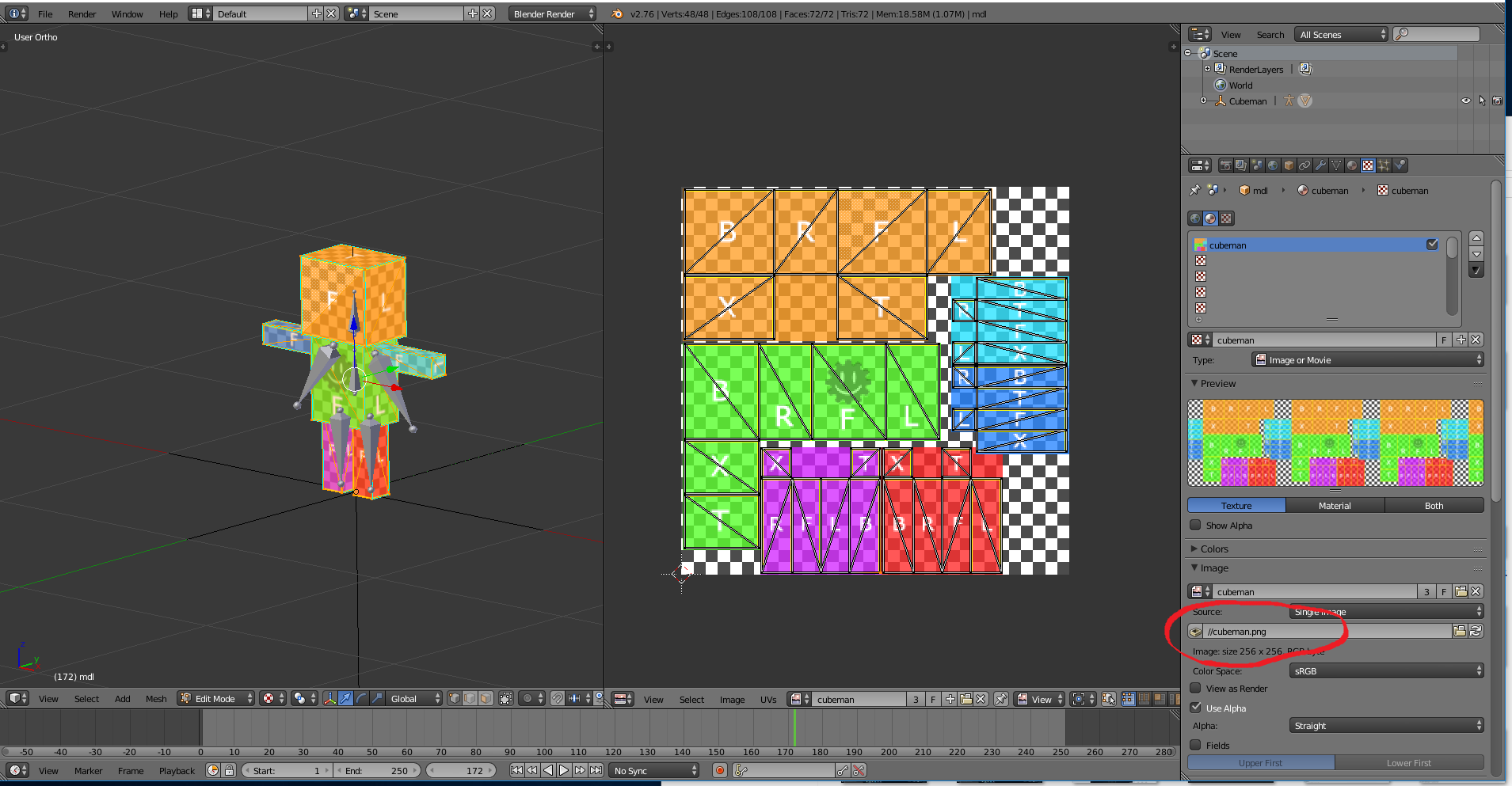 4) Export the file into FBX format.
For how to export, please refer this video that I made.
This is for exporting objects, but it is pretty much the same.
(However, 3D models have to be imported individually.)
Enjoy Creating!! :-)