In getting everything ready for Alpha and getting more information out there for everyone we updated our Nation, Combat, and Trade Skills Sections on our website. One of our key pillars of gameplay is the Nation system allowing players to build cities in game. We already had a bit of information available along with a video, but sometimes it is just easier to check out a few points of text.
The next two sections cover Combat and Trade Skills. Designing the Combat System for The Repopulation was one of our more difficult tasks. We wanted to create fast paced combat, while at the same time adding to the strategic elements. Recent metrics also suggested that many players were growing tired of your run of the mill MMORPG combat, while the other half viewed action bar oriented combat as positive. We wanted to encourage teamwork by rewarding players for coordinating their attacks. We also had the issue of some players preferring melee combat, and the need to make it viable in a Science Fiction setting.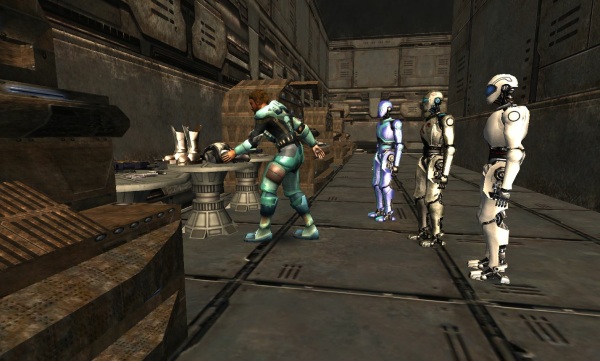 When designing the Trade Skills system, a goal of ours from the very beginning was to provide the opportunity for crafters to be productive, without forcing them into combat roles. Ultima Online, Star Wars Galaxies (pre-CU), and Vanguard are great examples of this. Players were able to exist completely as a crafter, harvesting their own materials and then using them to create things. We have designed our system in a mold similar to those games. If players do not wish to partake in combat, they can still be a successful crafter.
You can check out our website for more information or go straight to all 3 of these sections.