I've been working on a new map for HammerHelm, one that is much larger than the current Alpha map. Here's a preview. I'm not finished creating all of the terrain details but as you can see the playable area is about 10x larger than the current Alpha map!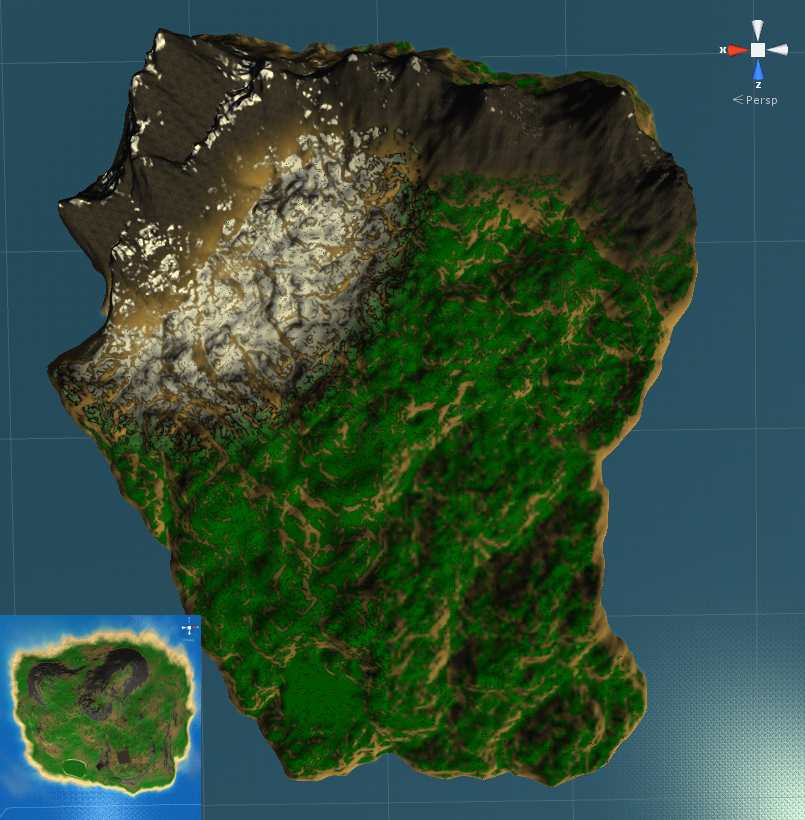 I'm debating whether to encircle the map with mountains or leave some coastline. The area to the bottom left is where you can build the town. It's about 2x as big as the current Alpha area so the town can be much larger now.
I need to transfer everything to the new map as well, change out the trees (I want more of a pine forest look than the current trees) which will take some time. Then I can add some of the content for the early game. Once I do that I should have a playable Alpha!
Thanks for reading and as always feedback is appreciated and welcome!
-Calandryll