Spent last friday night writing a new algorithm for generating the dungeons, now there are floors and some technical limitations has been solved. Before there could be what you call levels, but only local vertical spreading in one tile, if they were able to spread horizontally you might get overlapping parts which of course would be bad. What I now have implemented is a "teleportation" system that when the player walks in a stair that leads to another floor the player gets teleported to another part of the map without noticing it. This way I can allow tiles that are practically limitless in the vertical direction (in a level design perspective) and still only make the player walk up one pair of stairs to the next floor without any overlapping. Will get a video of the result when my computer is fixed, but for now I only have this: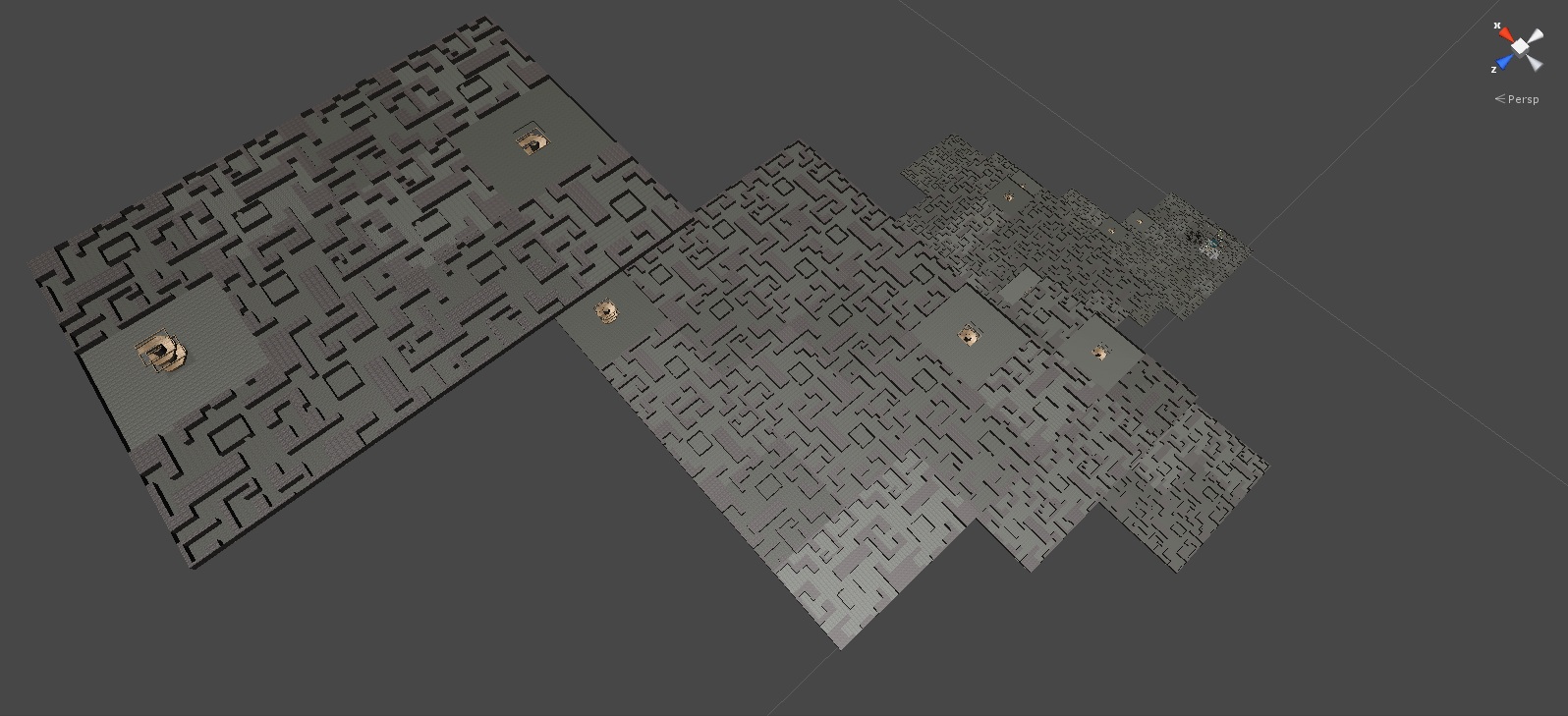 What you see is the floors that has been generated, at the moment it looks empty and dull but the concept works fine. When I start the content creation this will look much more alive. A tile is 100x100 meters, each level in this picture consists of 3x3 to 6x6 tiles (so 300 to 600 meters on a side), 10 levels are generated in this picture.
And a close up of a generated floor to get a better sense of scale: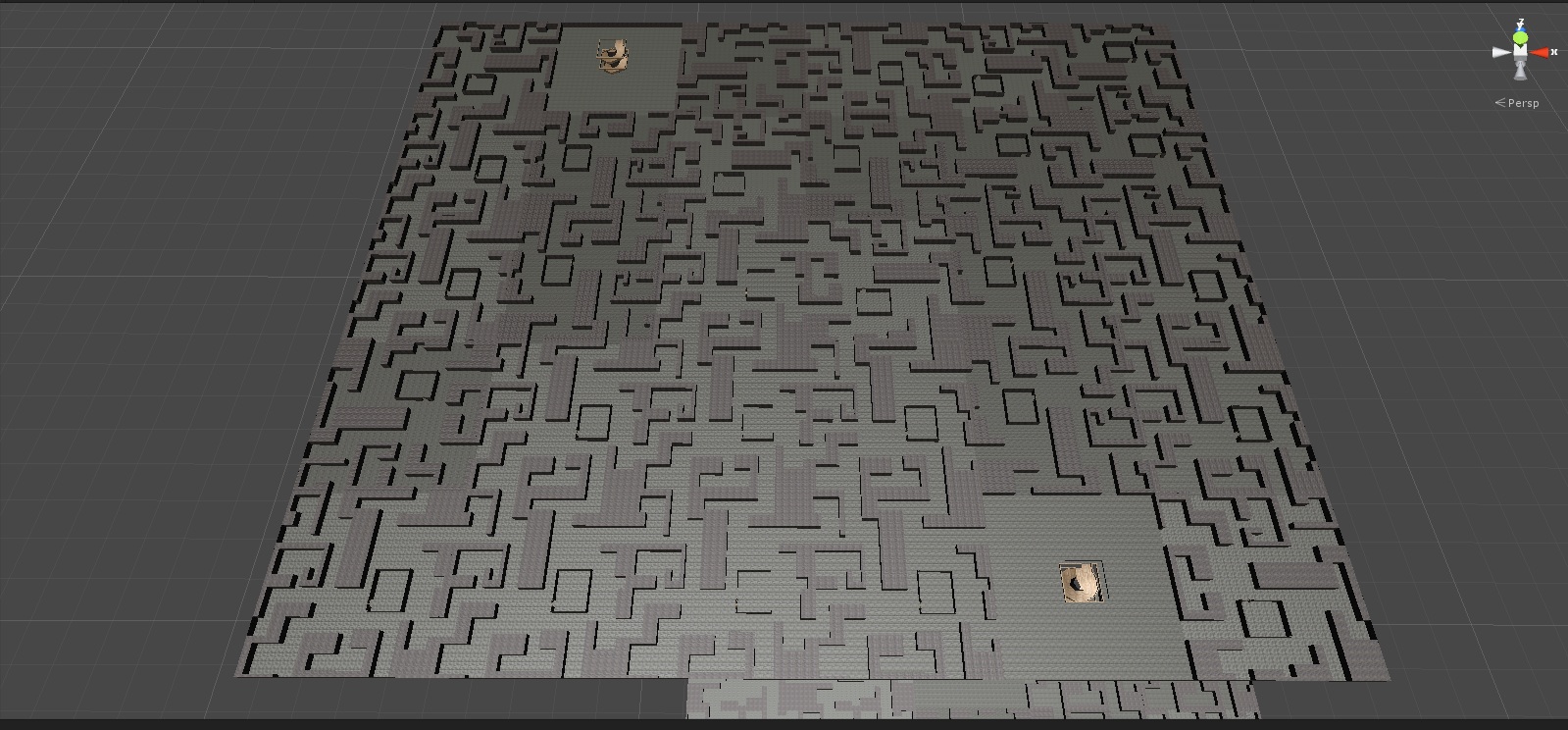 Also managed to fix some inventory related stuff, have decided on what types of equipment will be present (until I change my mind :D): helmets, armor, weapons (and things like torches), boots, clothes, rings, necklaces and gloves. Much of that equipment will have stat boosts, for example boots of swiftness will make the player run faster without increasing that skill.
Probably done some other stuff that I have forgotten to mention (oh right, forgot one, now there are different kinds of doors, locked doors that need a key, open doors, locked doors using a switch, locked doors that must me lock-picked and doors that need levers to be in a certain sequence to open), but I will keep you updated!