Ok so first things first,id like you all to know that i am officially the fouth member of BlobGameStudio and ElectroMan will be first party from now on! I was told this on sunday but jsut havent got around to telling you guys yet :/
My blob has not been put onto the logo yet though xD
Furthermore,jsut so were clear the development group making this game is BlobGameStudio. (All four of us:Me,Polished Brain,Bas and Felix) im just having trouble updating the ElectroMan dev info but it will show up soon :)
As for Electroman the game itself,the summary at the top of the page baisically explains it.However ill take my time to try and briefly explain the story so far and the origin of ElectroMan Orbit and maybe a few others.
Remeber this is not a final origin story :) still W.I.P and may not even be used!
When at their home cities Nuclear Facility ,companions Troy , Stan and Chao live's are changed forever when readings of a possible meteor shower and thunder storm leads to a catastrophic dilemma of events. Chao's father the man who Owns Wake Designs and the Nuclear Facility instructs both Stan and Orbit to turn on the lock-down defenses on the facility and Stan to connect the two massive power supply cables. Whilst doing so a meteor Crashes into the roof of the testing facility as the shield closes causing it to crack pen with major force.
This caused the Meteor to release a weird green liquid over a lot of the people in the facility in that room. (Of course) As this occurs Stan hesitates to plug the two power supply cables and only doing so when a huge shock of lightning hits the outside Generator causing power to be on maximum capacity(meteor liquid is also leaking into the generator). Reacting with both Thunder and the liquid from the meteor all of the people in the room are affected massively. This also the sad death of Troy but the creation of Orbit Electroman and a few others.
As for the AntiHeroes you'l come across in the game Here are most of them so far! Weve still got a few more to do but here are some of them,NOTE:Some are not in their final art work e.g Snowva or Killer-Watt,and B.e.s.r.k.o(Once more,there not final ,may not be used and are not in any partically order at this current point and time!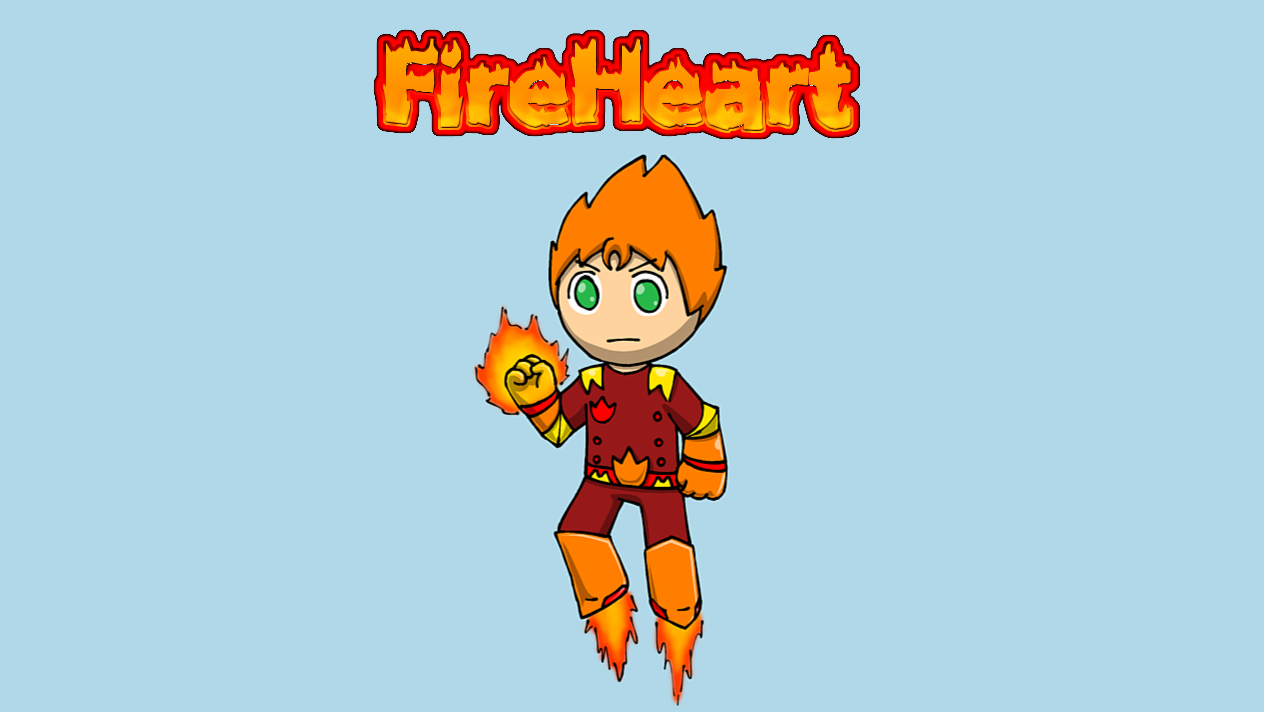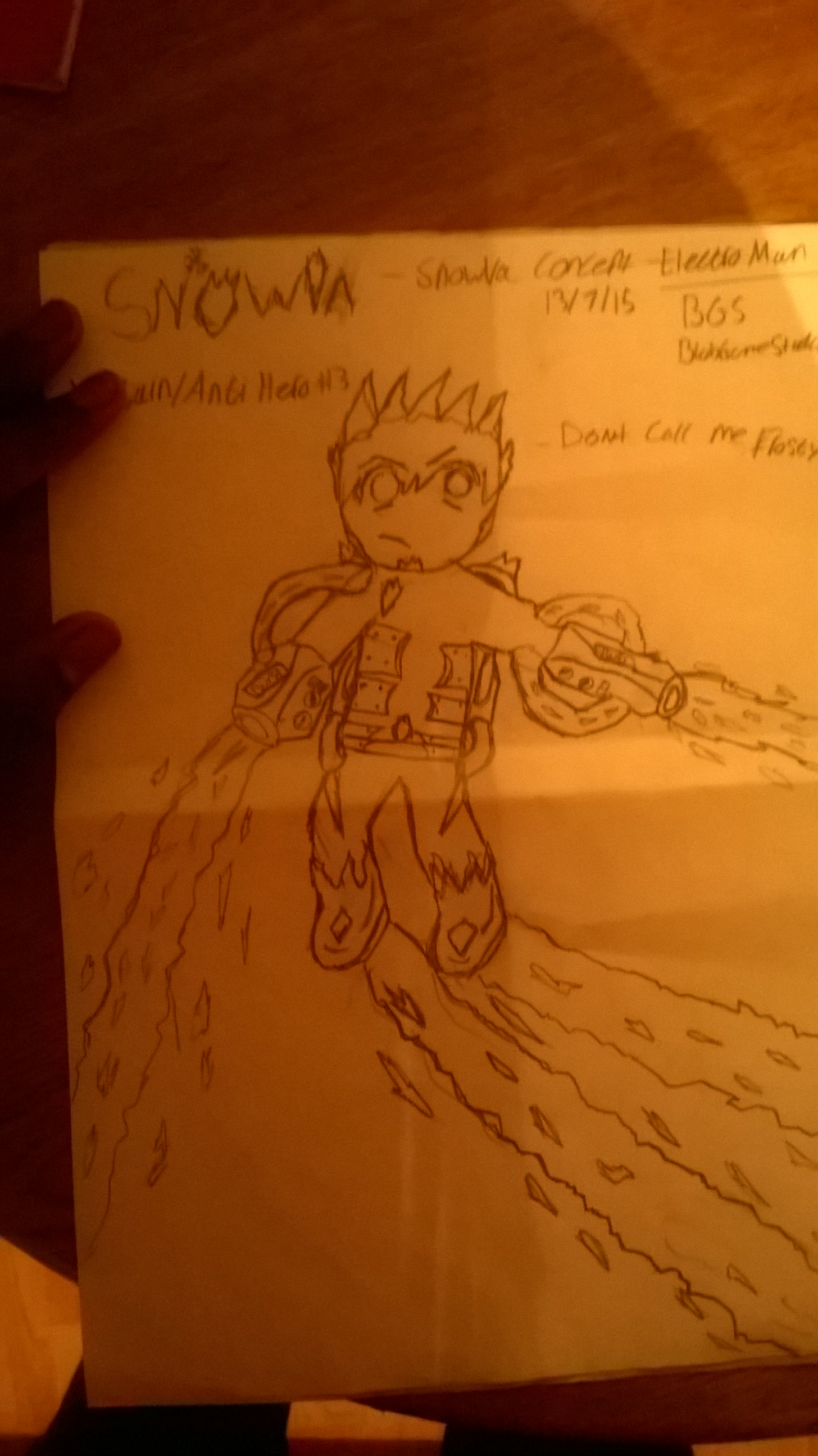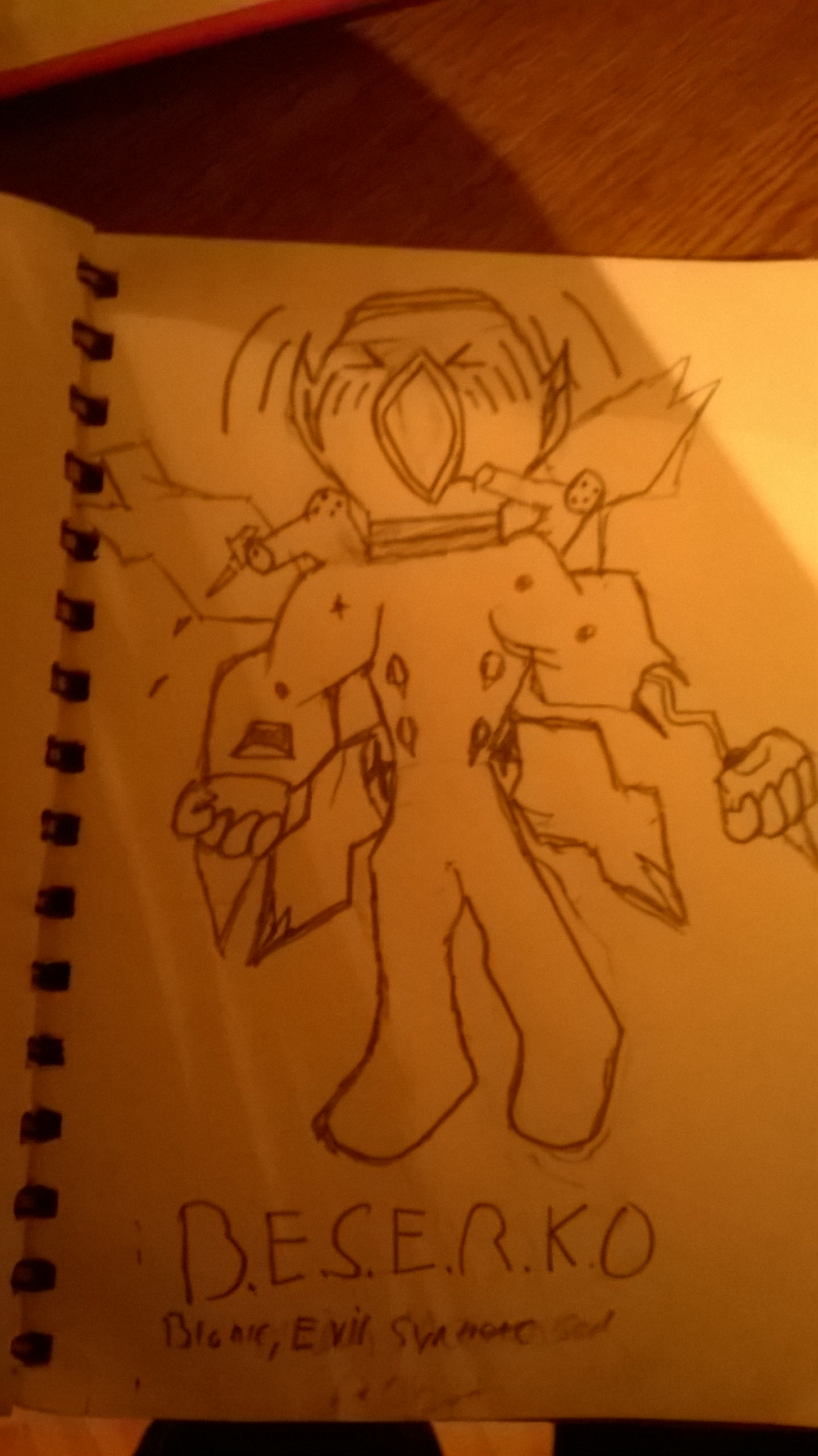 First robot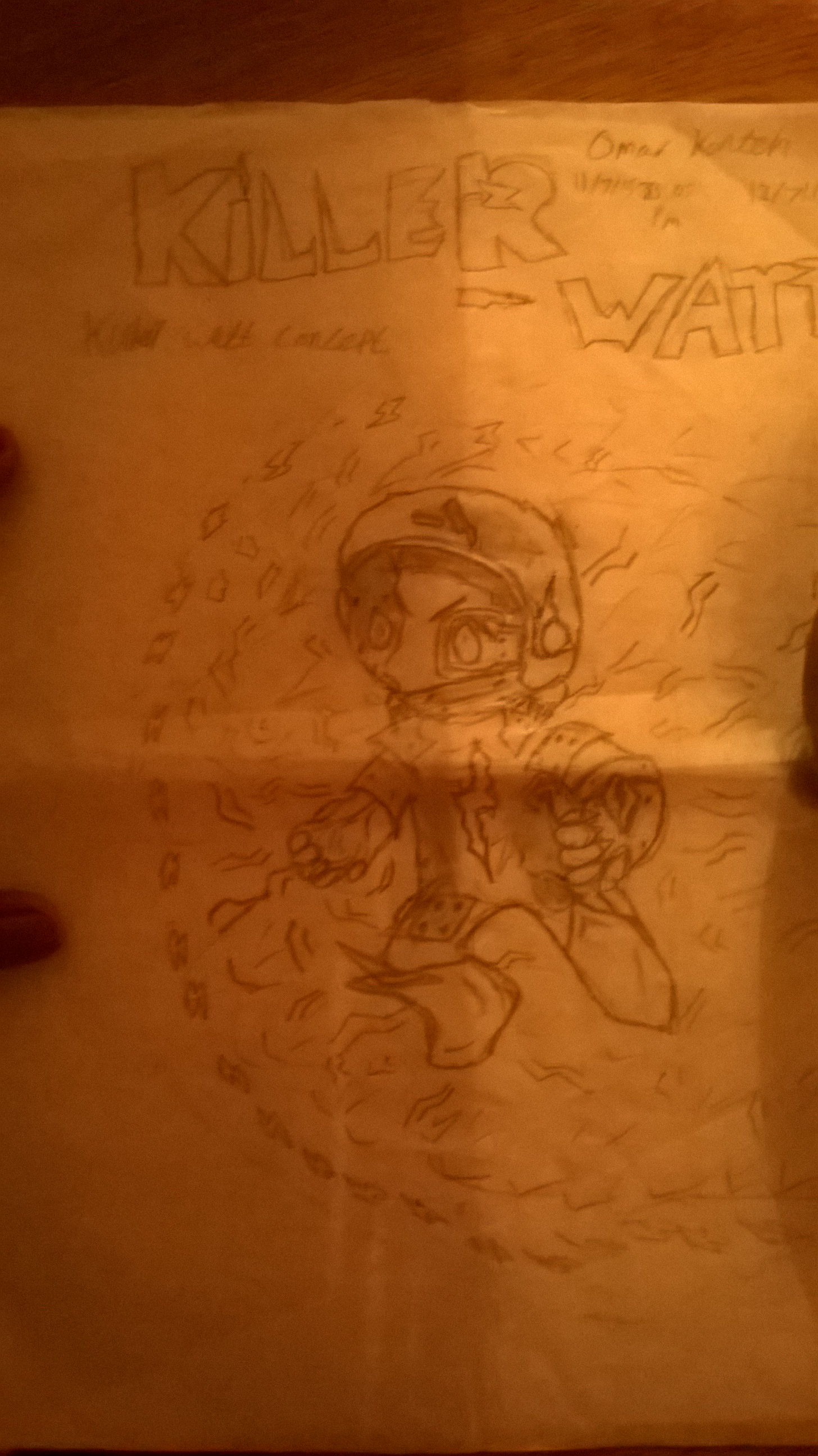 Arkham knight of Electroman? This is Killer Watt
Lastly as for bystanders,ive only worked on three recently.Got more to do... All of them are based of of people i know in real life and what they like to do,i think its a unique touch..Especially one is very unique, its based of off a special someone :)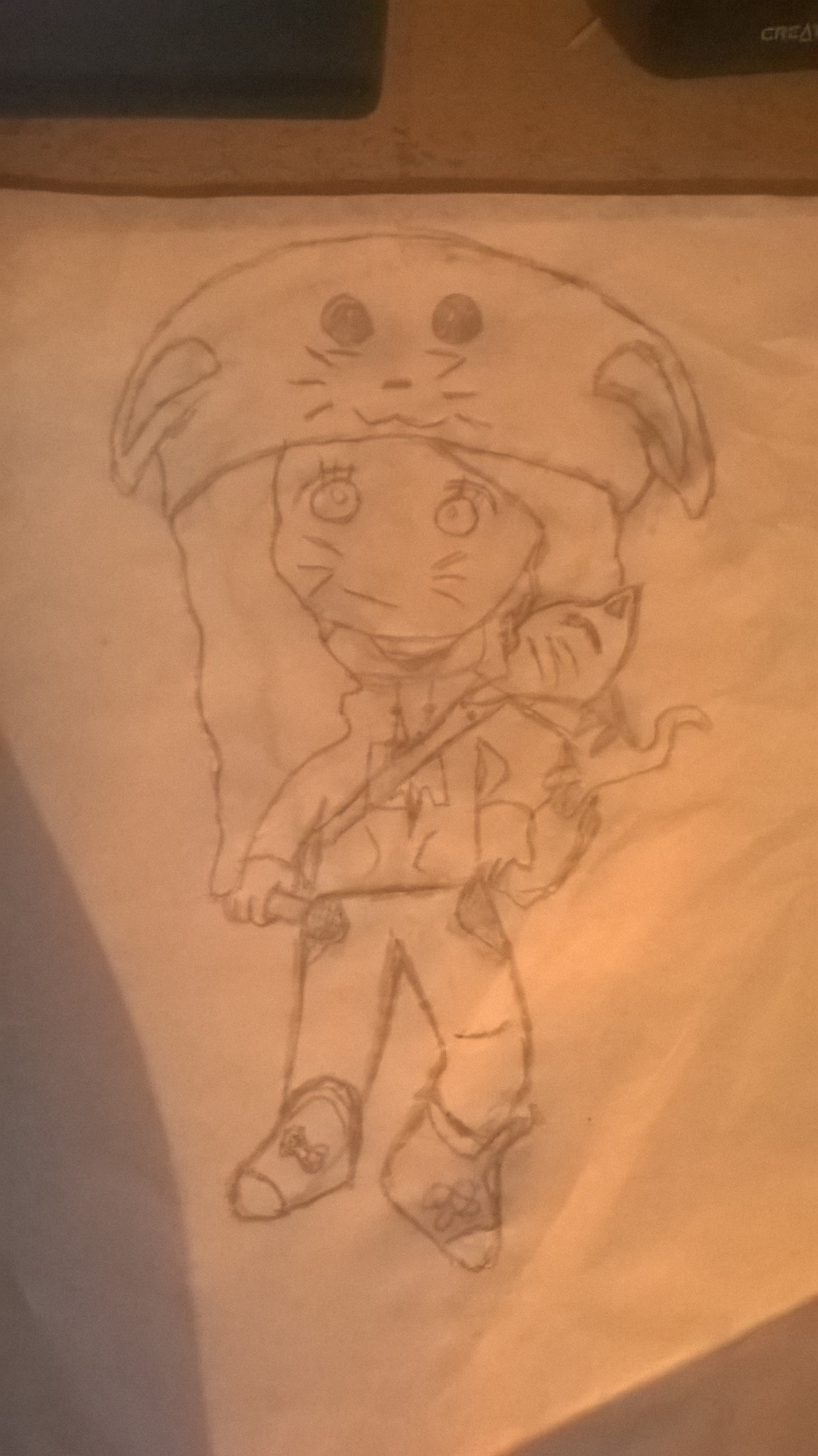 This one,i put alot of time and effort into it as: A ) for a special someone to me and B i thought the design she sent me was really cool!
Anyway thats pretty much it for updates and staying updated and such check out these links!
Eespecially this one!
Check out his Page!
Facebook.com
Felix's Deviant Art:
Felixblobdev.deviantart.com
My Page:
Facebook.com
My Deviant Art:
Omarpwned.deviantart.com
Polished Brain's deviant art:
Polishedbrain.deviantart.com
Story of Bas Devaint art:
Spaghettibasdev.deviantart.com
Story of Bas facebook page:
Facebook.com
Story of Bas twitter
Twitter.com
Till enxt time guys :) Bye