A quick update
Hello everyone, i´m going to tell you about mechanics, models and the story. I have made changes and added mechanics to the first level as well change the models.
---
Models, mechanics?
The main mechanic of movement was implemented for the player and the enemy. With the camera being placed following the player at all the level, was important to take in mind how the character will move to avoid frustration for the player.
In addition to the walk, have been added the animations for the victory pose, idle and walk for the cook character. And for the enemy the idle, walk and chase animations.
Also has been added to pick the ingredients, being able to take the key to exit the maze by the exit door. As the action of the door disappearing when the player approaches with the key, the patterns of the enemy and more.
The player will start somewhere in the maze, and must get out without been caught by the enemies. And while he`s leaving he looks for ingredients. Being a stealth game, where the cook must get out.
The Cheff have change a little. Making it more smoother, less edgy, fixing the back which for some reason had a remarkable line. The hat was improve, and his feet was corrected.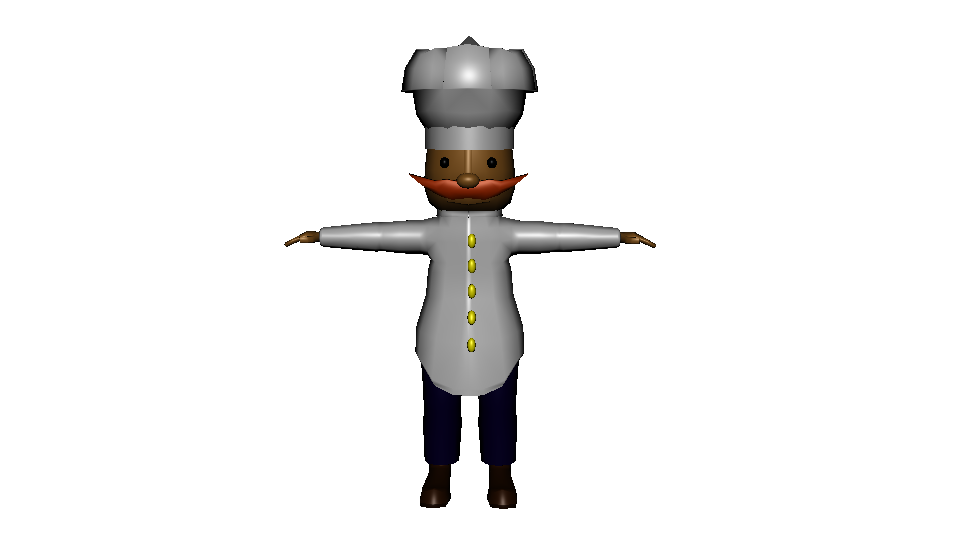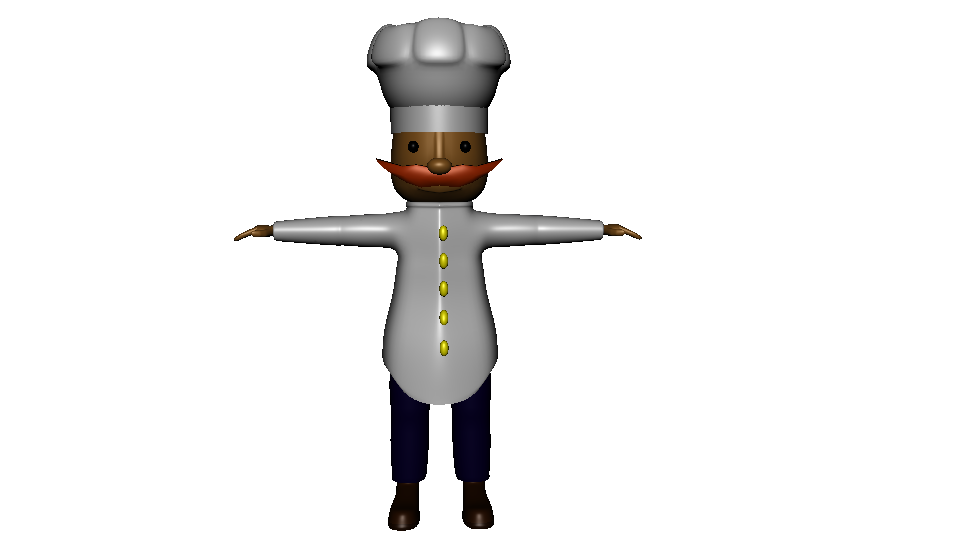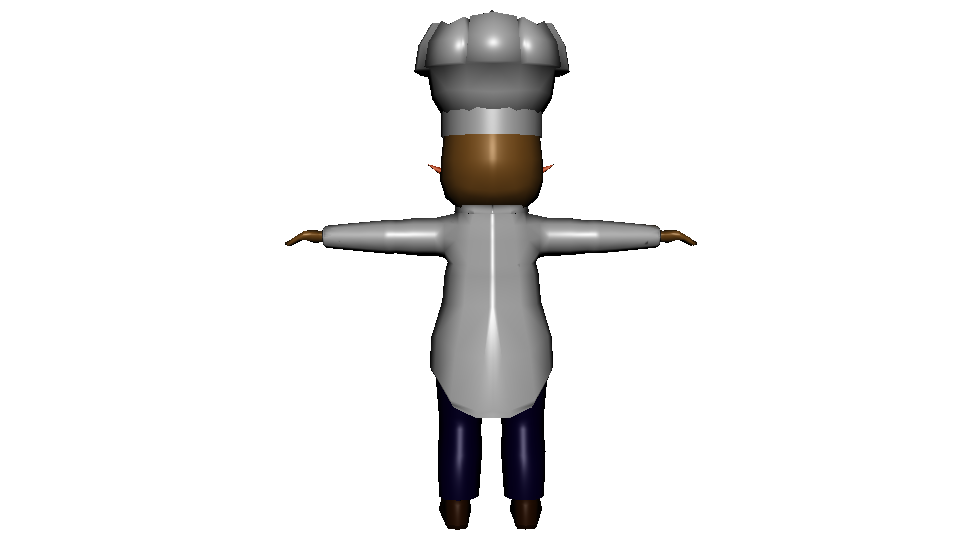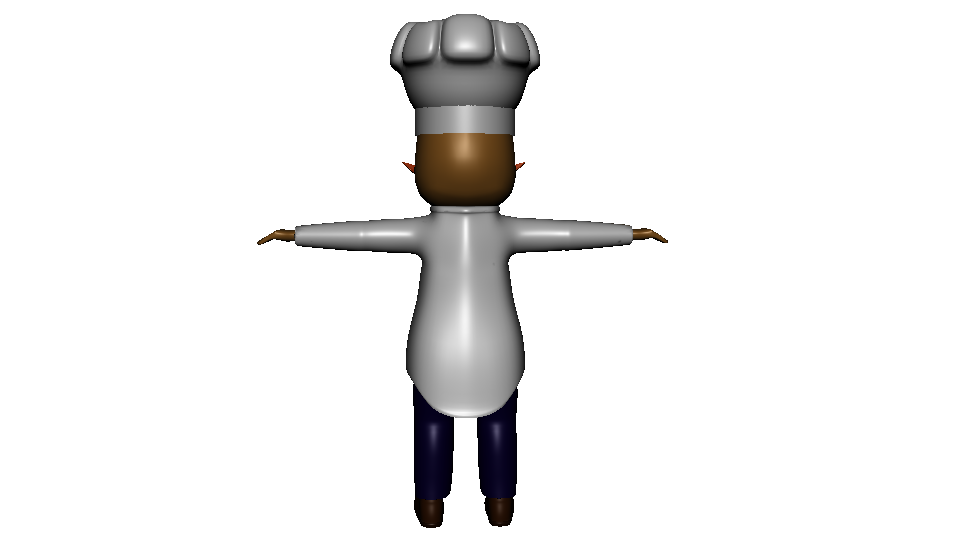 Like the Chef the enemy suffered some changes. More curvy and less edgy, also I tried to experiment other options.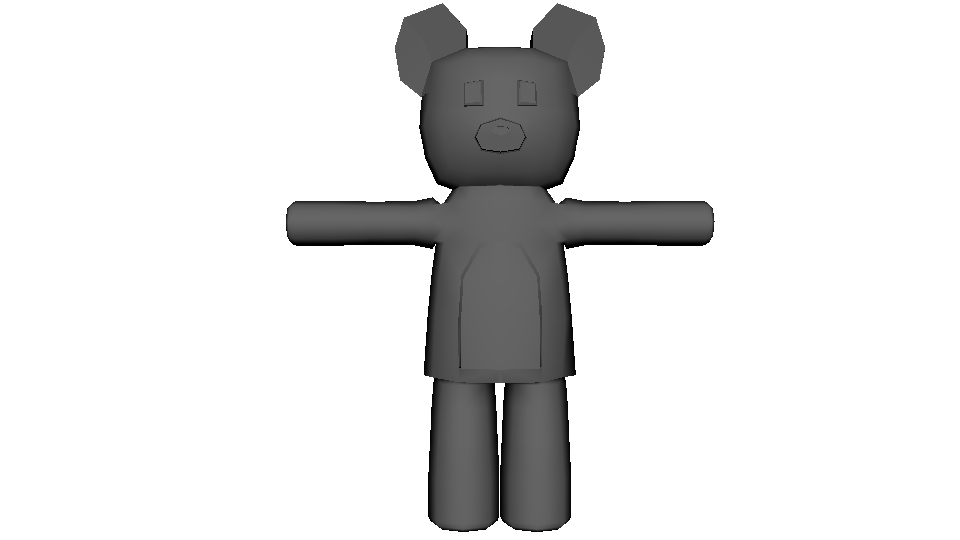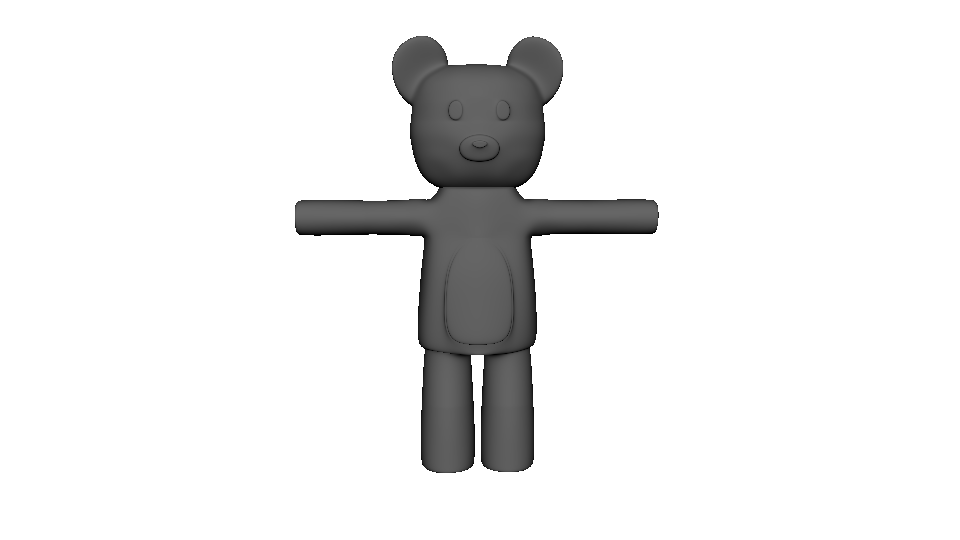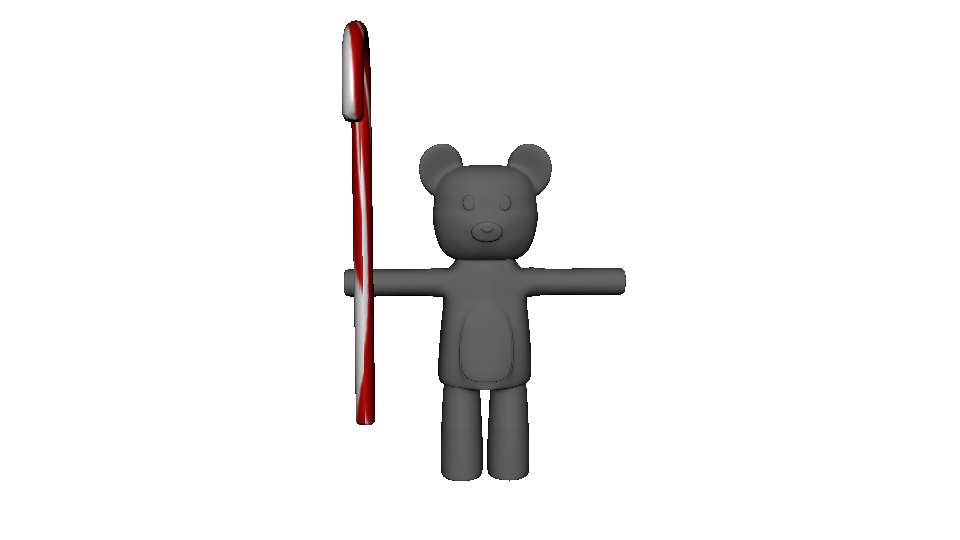 For a moment thought about making the gummy beat chase the player while wearing a candy cane, charging against the player with a "weapon". Other option for the weapon was a lollipop. But for the moment it`s goint to be without it, maybe in a future a will try and make it chase the player with something.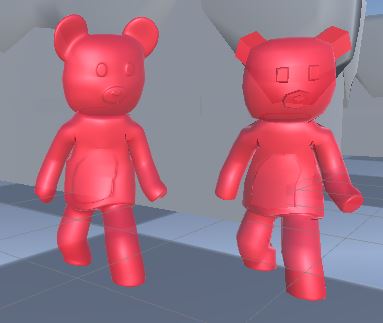 On the left the new version, on the right the old one.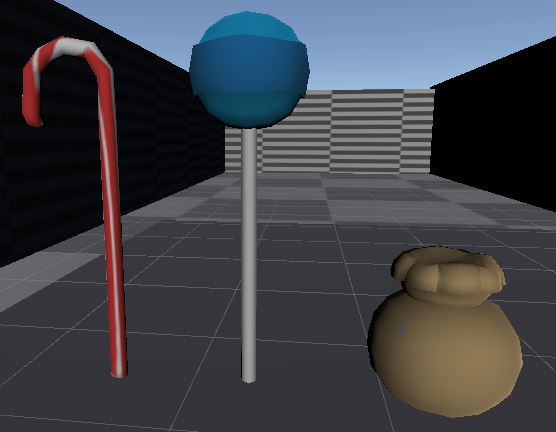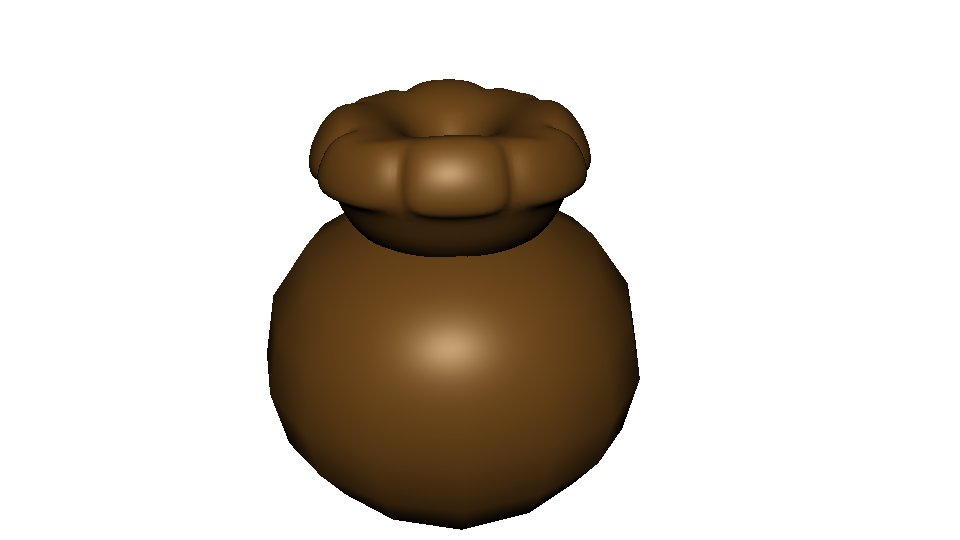 The weapons to be used for the gummy bear and the bag of ingredients to pick. The models can suffer new modifications at any moment.
After the blackout i tried to give a shape to the maze. Making the level inside a cake using the theme of sweets, having walls of cake. I`m working on a chocolate fountain. As a cookie door to exit with a cookie key. For the now the walls are without the textures.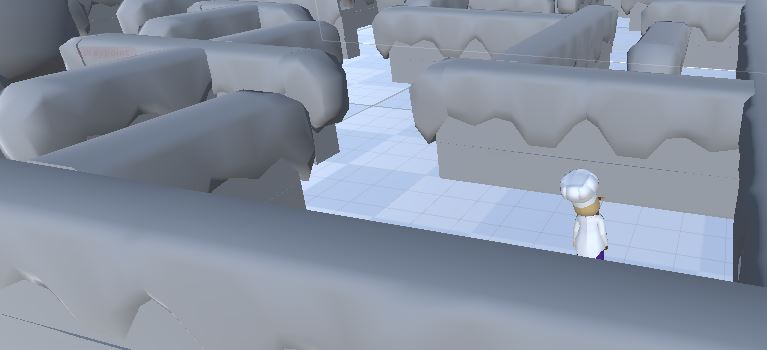 ---
Story
In the game an unsatisfied chef decided that he must try new dishes. And in his madness he entered mazes full of fantasy beings, looking for ingredients to make new dishes to improve his cooking skils
---
References
The references for the first world with the sweet theme, have been taken from the movie wreck-it ralph and from Mario Kart 8 Sweet sweet canyon.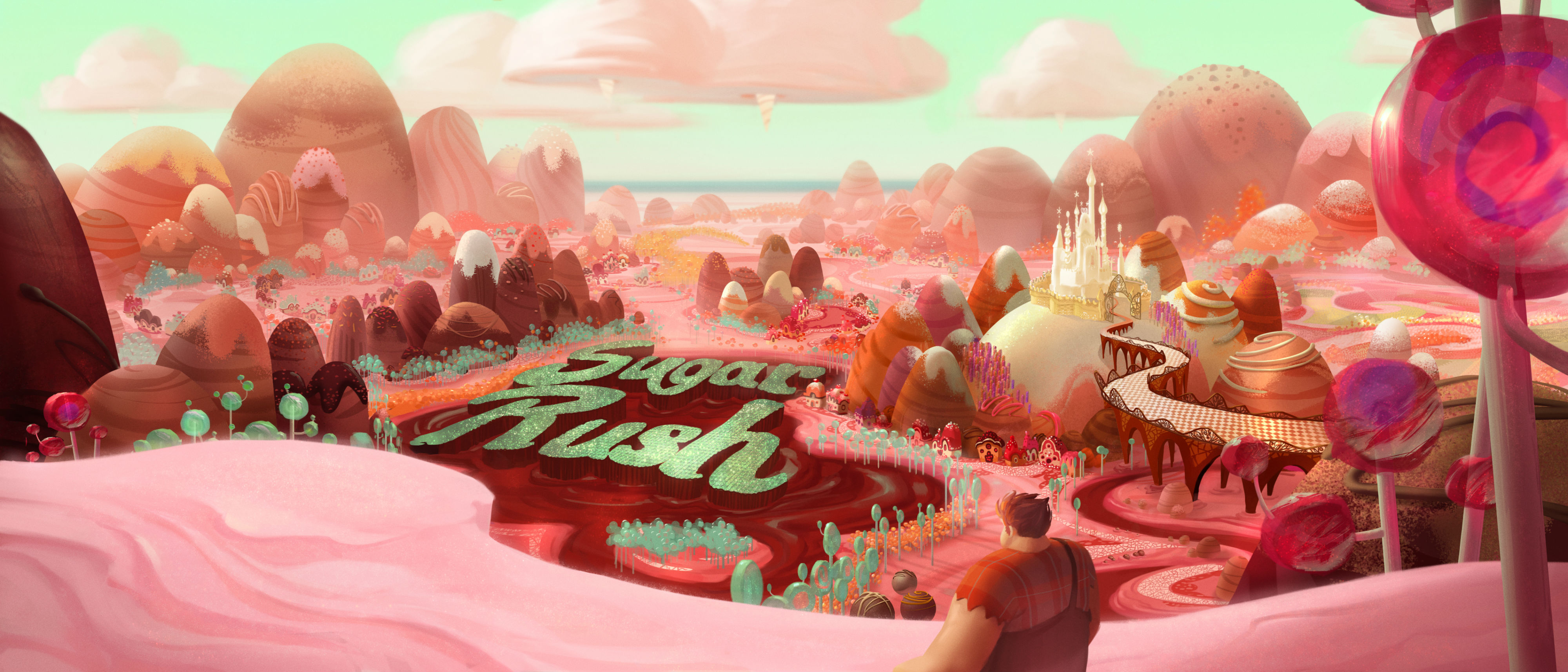 ---
I hope you enjoy the article, that is all for this one! Thank you for reading the article and see you next time.